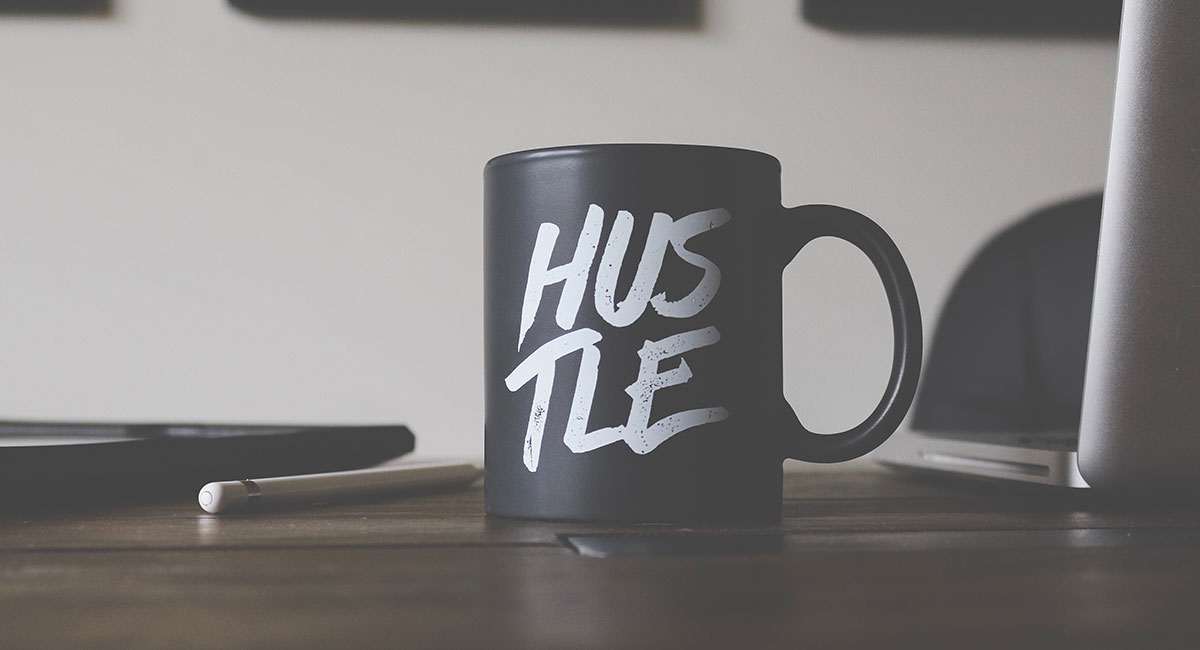 We've all been there before. Unless you're super-human there will be moments during building your startup when your motivation will fade. You miss one deadline, then another. It's okay! It doesn't mean you're lazy - this is just really hard.

One of the biggest problems we all face running our own business is a lack of accountability. That's why we decided to start this Sprint Group. The idea is simple. A group of Indie Hackers will all agree to accomplish some goal by the end of September. Your goal can be whatever you want it to be. The important part is that together we can help hold each other accountable, provide feedback and catapult each other forward.
Think of it as the Indie Hackers Mafia.
So how does it work?
We're still figuring out exactly how this works. We're all practitioners of the Lean Startup, so we're trying to be lean about this too. It all started with this post to the forum.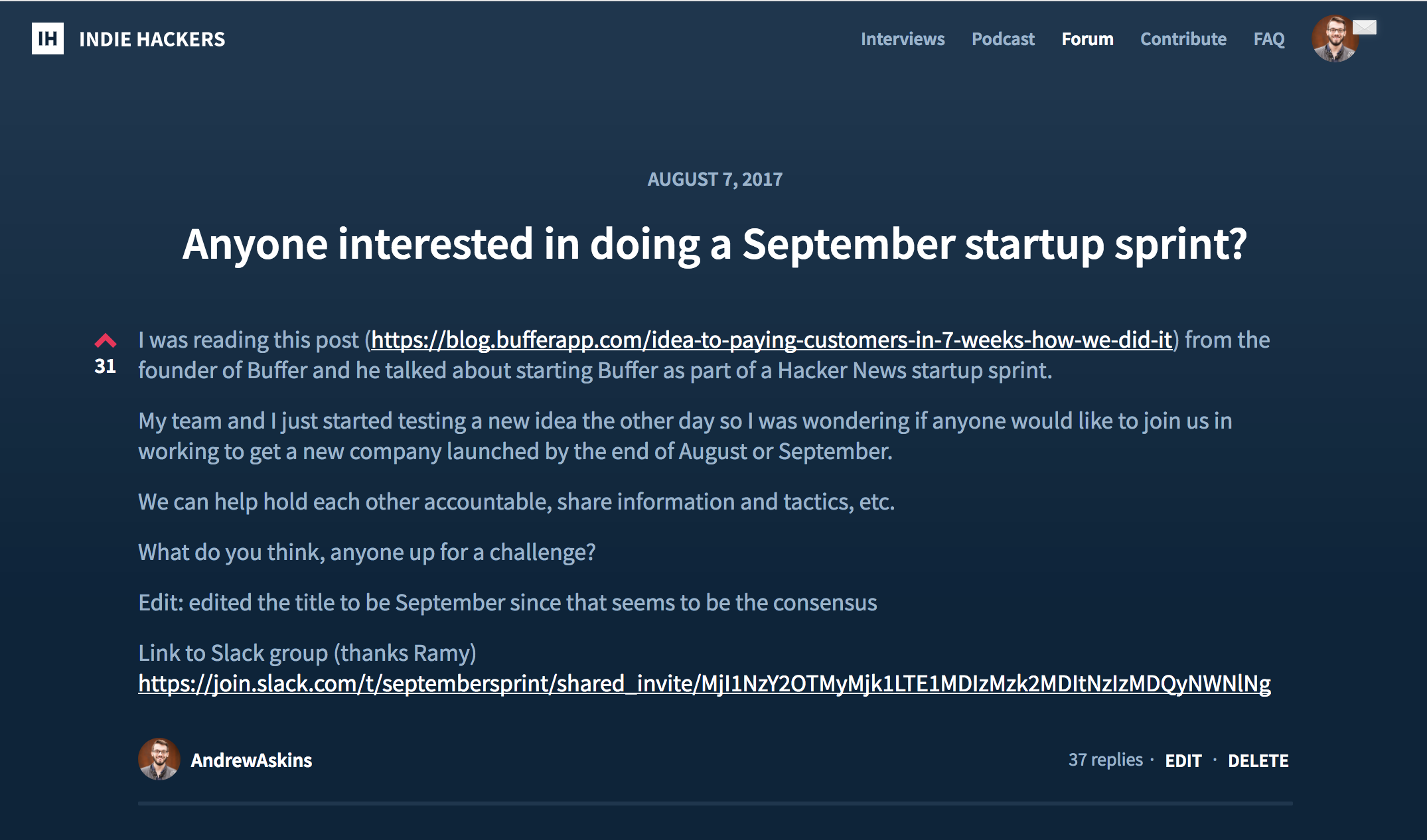 From there Ramy created a Slack group and so far we've had 116 Indie Hackers join. To get started just join the group with the link below:
https://join.slack.com/t/septembersprint/shared_invite/MjI1NzY2OTMyMjk1LTE1MDIzMzk2MDItNzIzMDQyNWNlNg
Once you've joined hop over to #introductions and tell us who you are. We want to know who you are, where you're from, what you're working on and your goal for the end of the sprint.
Make sure you also set your Slack profile to include the project you're working on so we can all get to know each other better.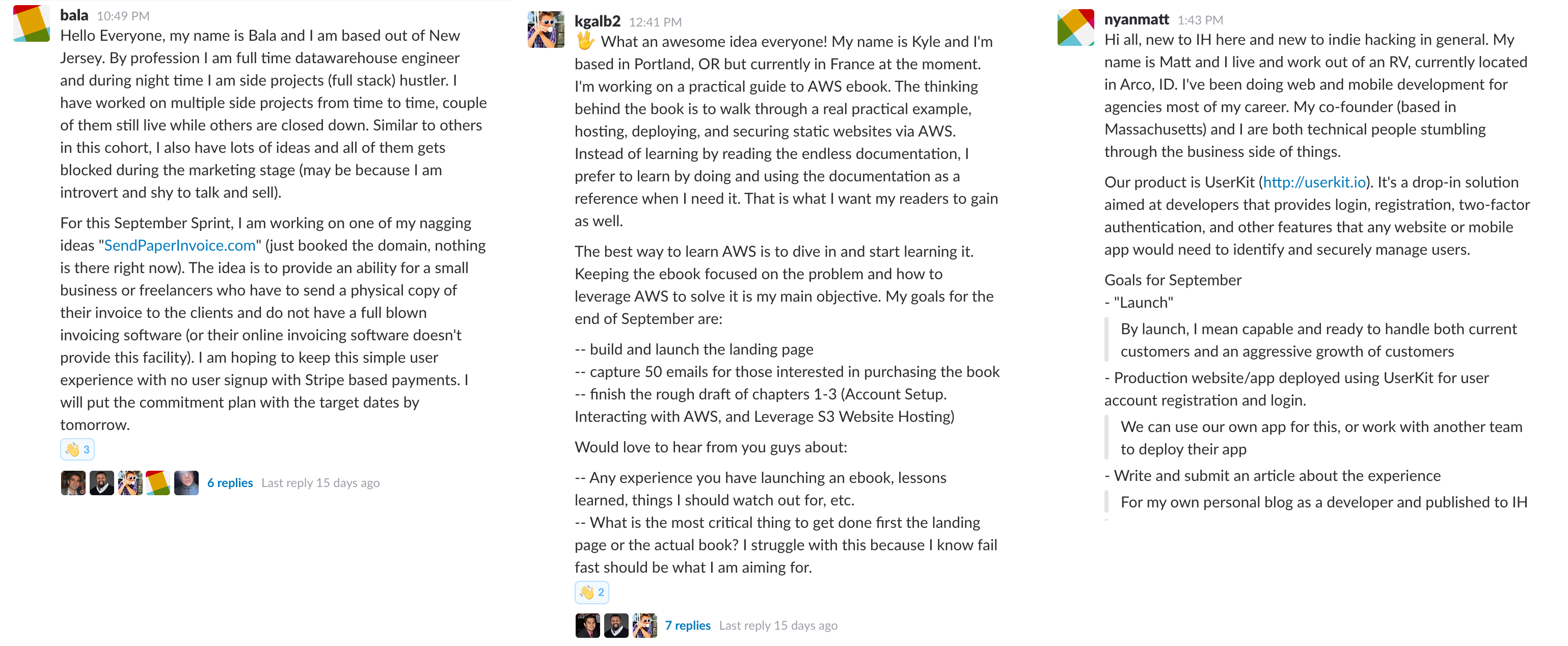 From there spend a little time reading through the other introductions. If you have feedback for someone or can help them out let them know in a thread!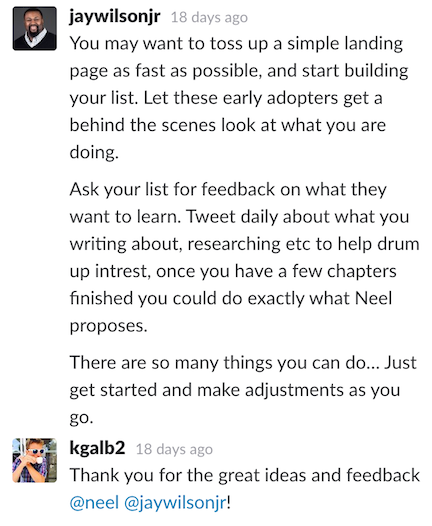 Once you're ready to get started the next step is to post a few short term tasks in #commitments. This is the bread and butter of the Sprint Group. The commitments channel is where we leverage the wonderful power of peer pressure to help hold each other accountable and make sure everyone's moving forward.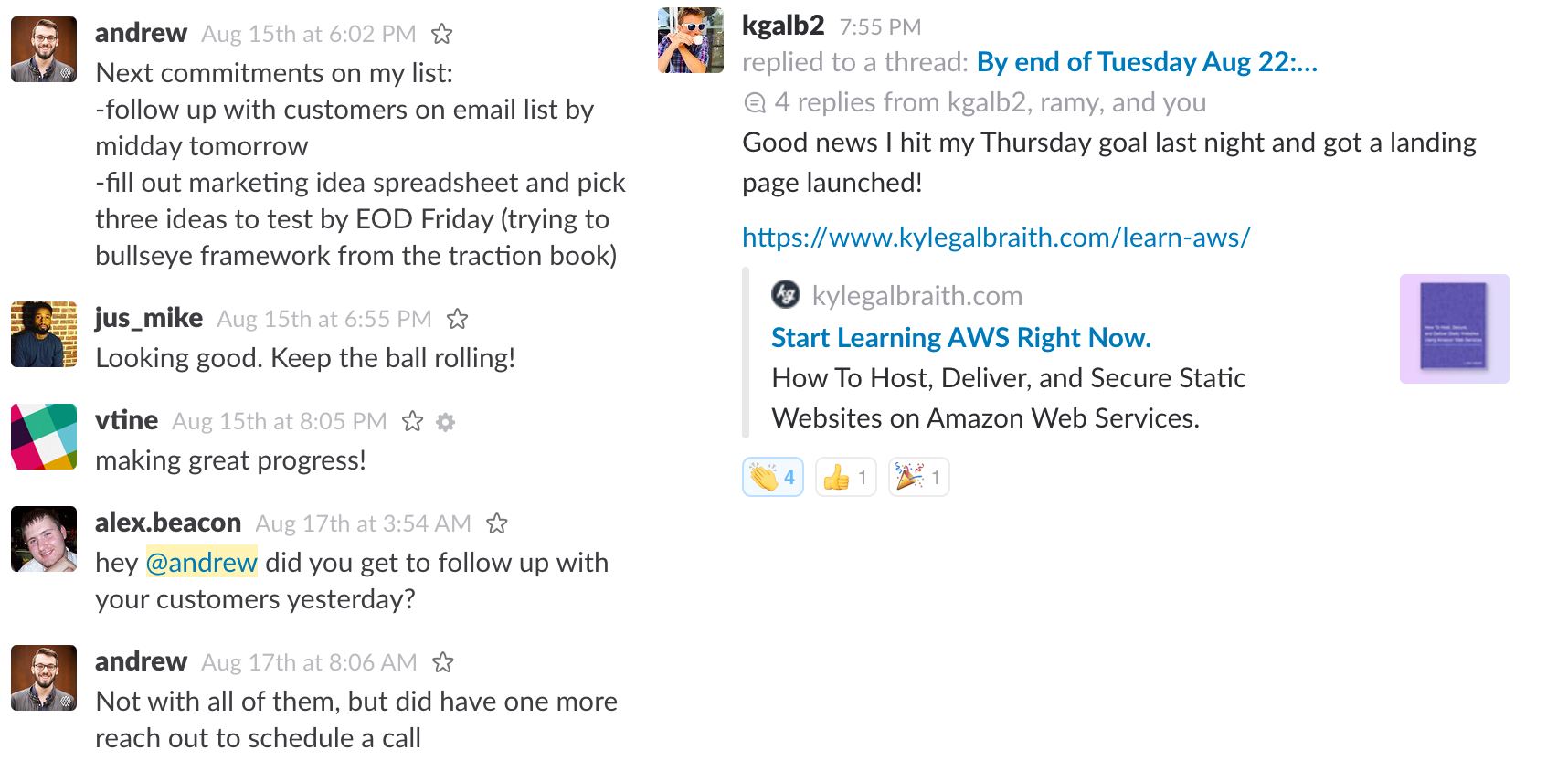 One rule
We only have one hard set rule in the Sprint Group. You have to celebrate the wins - no matter how small. If you get your first revenue, or your first users make sure you do something to celebrate it! The road to building a successful startup is long and hard. You gotta learn to enjoy the little things if you're gonna make it all the way.
The group so far
So far we've already seen some awesome progress!
We've already had some incredible discussion as well and we're only just getting started.

Future Plans
Our main plan for the month is to work our asses off to get some incredible new companies launched. We'll publish another blog post half way through updating the community on our progress and then do a final post at the end with results.
My only question for you: What's your goal for September?
Looking for inspiration?