Why we founded House of Yards? We're tired of not finding good quality lawn/yard care workers. We're frustrated when calling them, waiting for them to show up, some did, many didn't. For those who did, the price wasn't right. The ones we hired, the quality was terrible. We fired them then the entire process starts all over again. It's time-wasting, painful, it should be a lot easier, and simpler.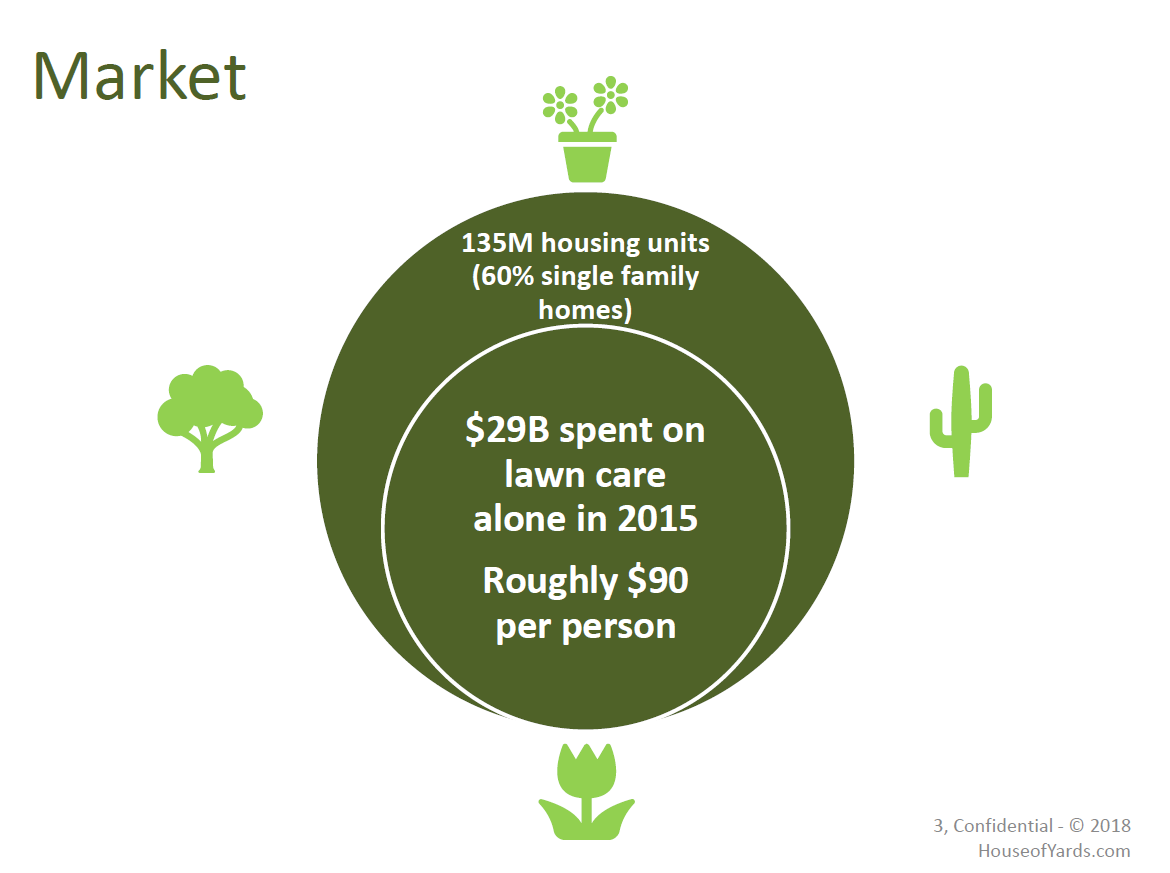 What's HouseofYards.com? Homeowners can book a lawn care, yard clean up appointment in less than a minute. Simply enter an address. HouseofYards.com developed a proprietary pricing system. It calculates the yard size, followed by a few simple clicks, you instantly see the price, like it? Choose a date, book it online. It's that simple. All done in the 60s.
What's in it for our customers/clients? We made finding good quality lawn/yard care workers easy, fast, and convenient. We give all our lawn/yard care clients free accounts to manage their appointments online from viewing current, upcoming appointments, invoices, to updating profile, and payment information. Unlike other lawn care apps that only focus on the lawn, we're a full-service yard, lawn care company. We recognize lawn/yard care is a personal business, we offer great support and hired in-house lawn/yard care professionals who are highly trained and experienced.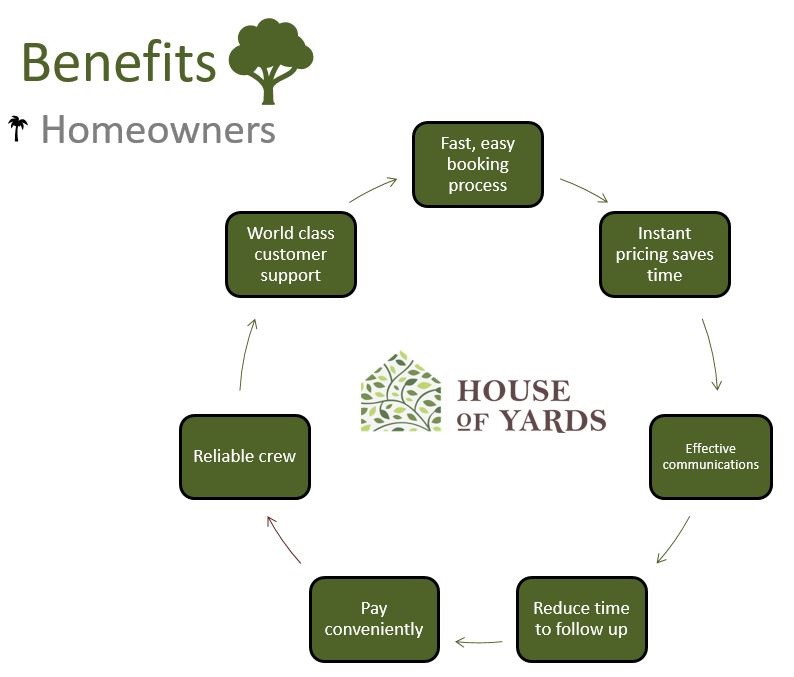 What's our growth? Phoenix alone enjoys 60x revenue annual growth. 10k appointments served.
Lesson Learned >> It's important to find the web devs who work well with you. Apart from being knowledgeable in what they do, having great communication skills is a must esp. team that are in different time zones. We found that early on we wasted a lot of time in working with devs who couldn't communicate well. It took us a lot longer than expected to complete the MVP. Find a payment gateway that offers great APIs. We're currently using stripe and the integration has been fantastic. Limit the scope of the MVP. Build out automated features only after revenues/profits kick in.
Proud of our work >> https://www.instagram.com/houseofyards/ <<

Follow us >> https://twitter.com/HouseOfYard