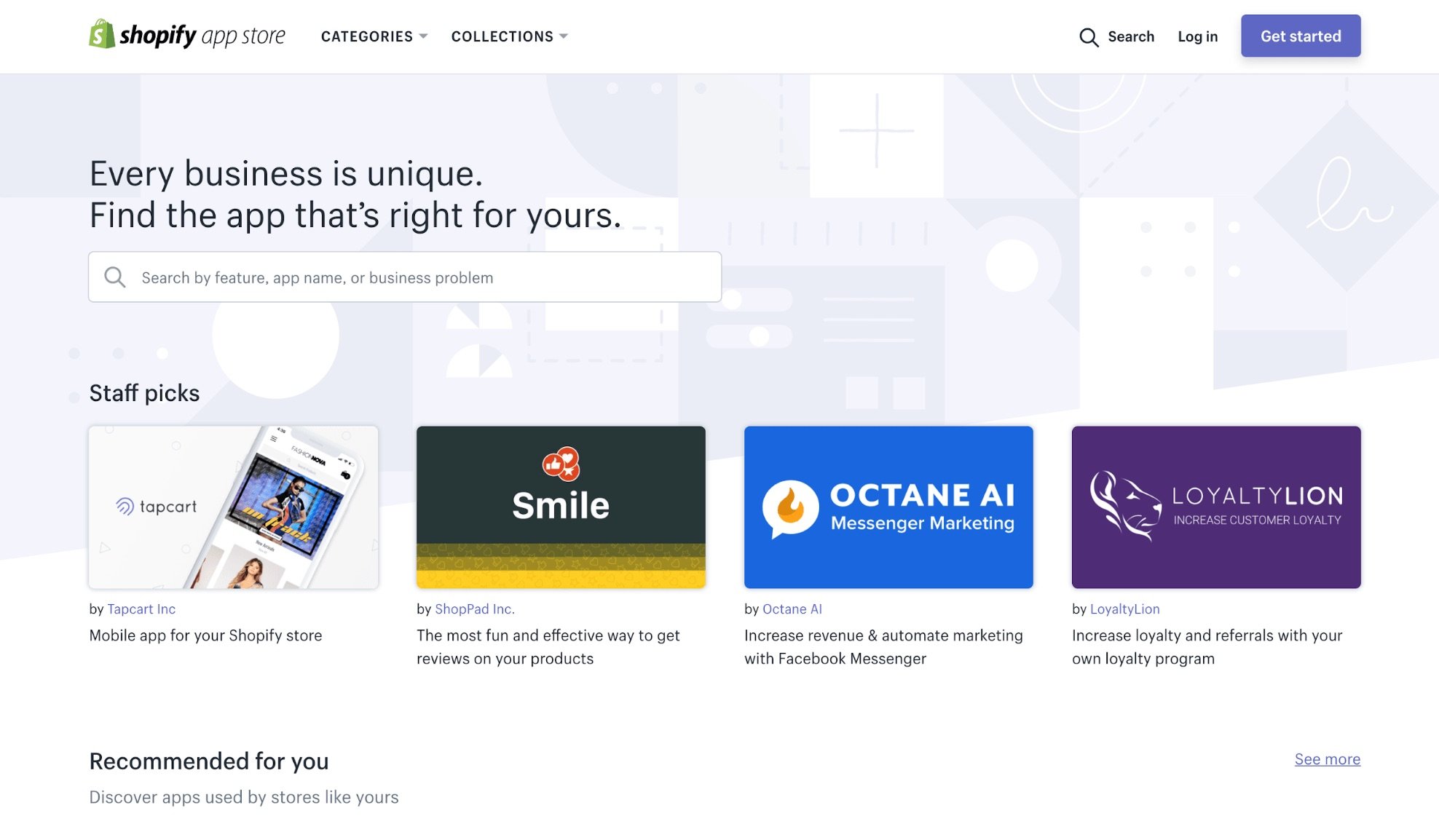 A lot of people on IH have recommended building an app on a growing platform as a good way to get started. With that advice, my co-founder and I decided to try building Shopify apps. After spending 2 months learning Shopify, and trying to get pre-sales to validate different ideas, we realized that we didn't know enough about ecommerce needs to really succeed on Shopify.
Before abandoning it completely, I was curious and wanted to do an analysis of the Shopify App Store to see how new apps were performing, what the best categories to build new apps in were, and generally what the odds of success were for new developers on Shopify.
This is the result of that analysis. Take it with a grain of salt, because the revenue numbers are all estimations based on reviews, but it should be somewhere in the ballpark of the real numbers. I thought this might be of use to people who are thinking about starting Shopify app development.
General Stats
There are 2426 apps on the Shopify App Store and 1323 developers. The total monthly revenue is $8.29 Million with an average of $5465 and median of $236. (i.e a few outliers making most of the money)
Free vs Paid Apps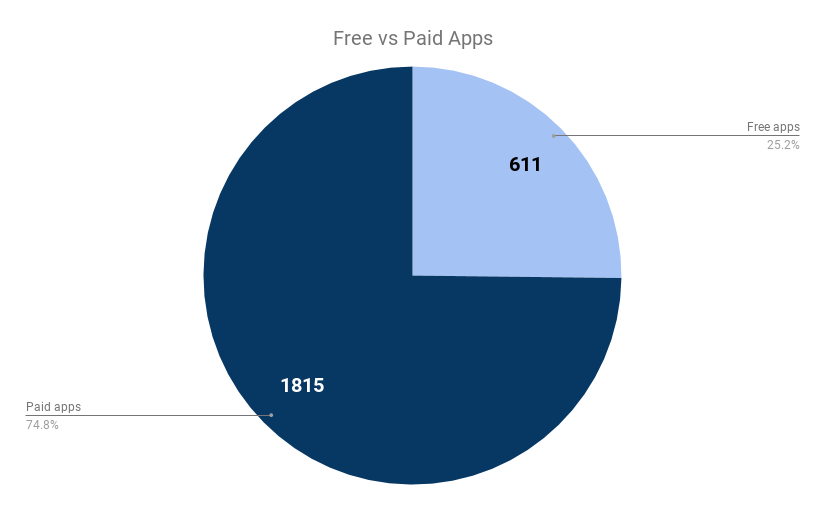 Active vs Inactive Apps
An active app is one that's been purchased in the last 6 months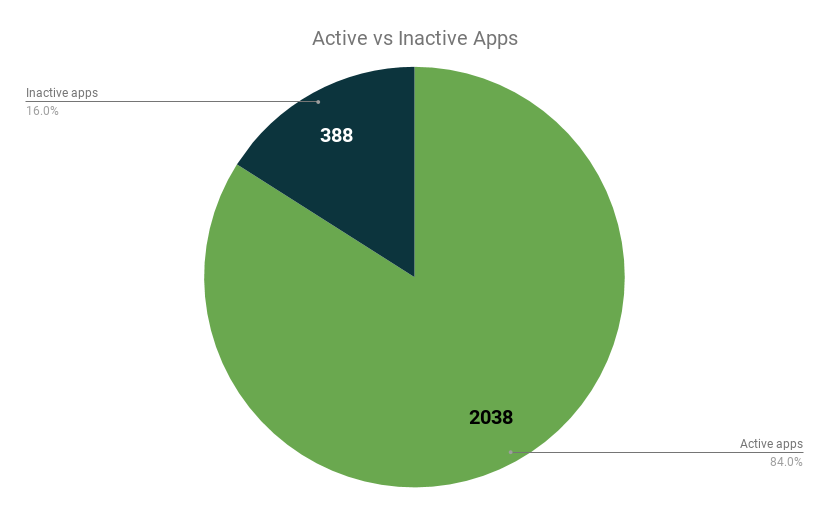 New Apps
Since this article is for people thinking about doing app development on Shopify, the most important information is how new apps are performing. A new app is defined as one that's been launched in the last 3 months.
New apps have a total monthly revenue of $58,995 with an average of $355 and a median of $27.
New developers (i.e developers whose only app is a new app) have a total monthly revenue of $18,580 with an average of $295 and a median of $49.
Categories
Now for the fun stuff. Here are a bunch of stats broken down by category. This might make it easier to identify high potential categories to develop your app in.
Total Apps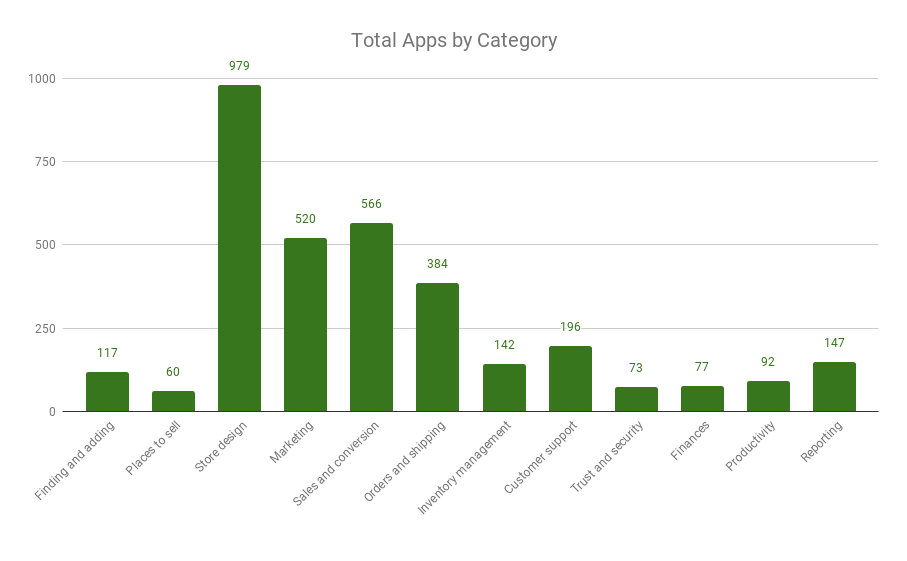 Average Price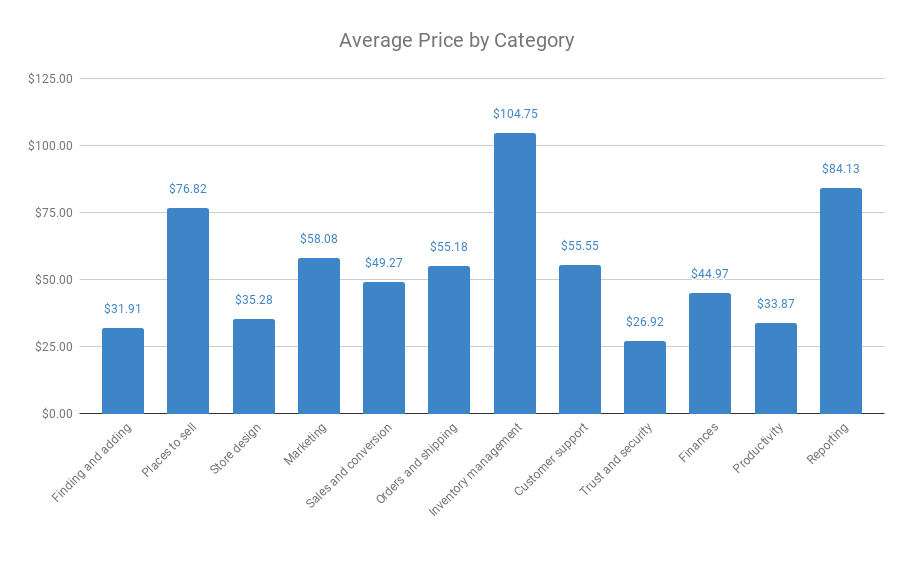 Median Price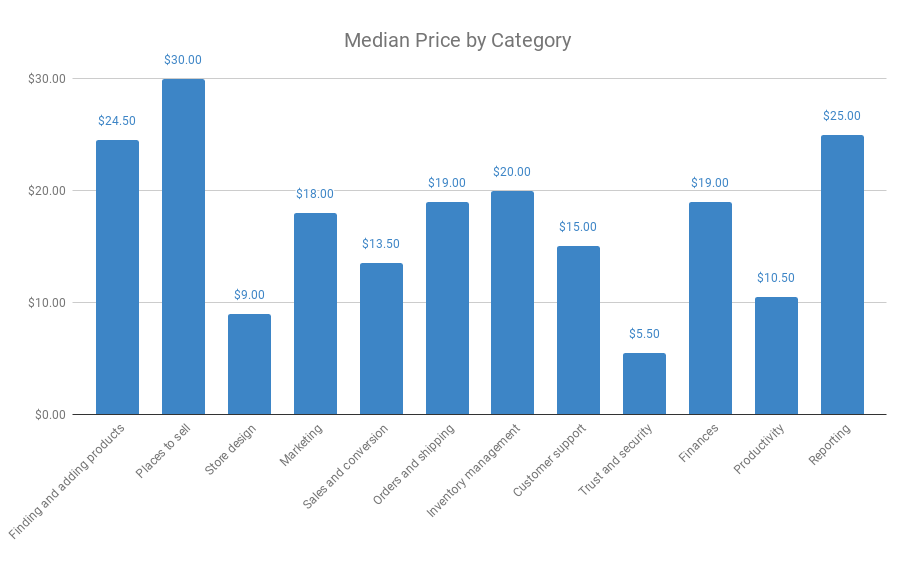 Average Revenue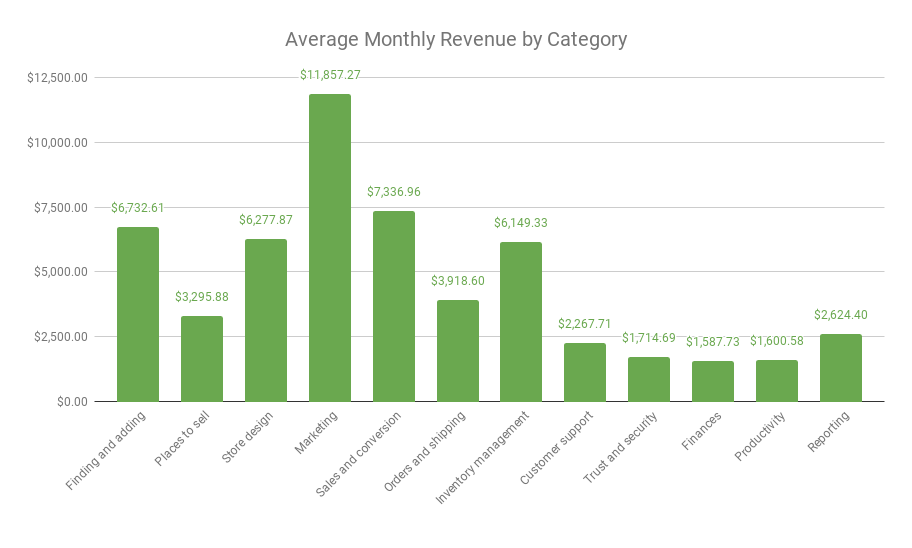 Median Revenue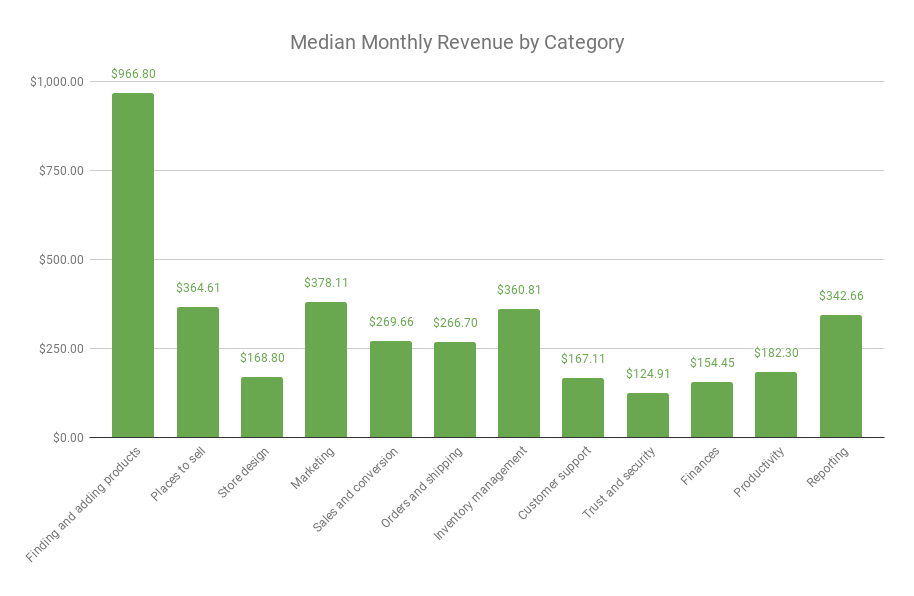 Average Rating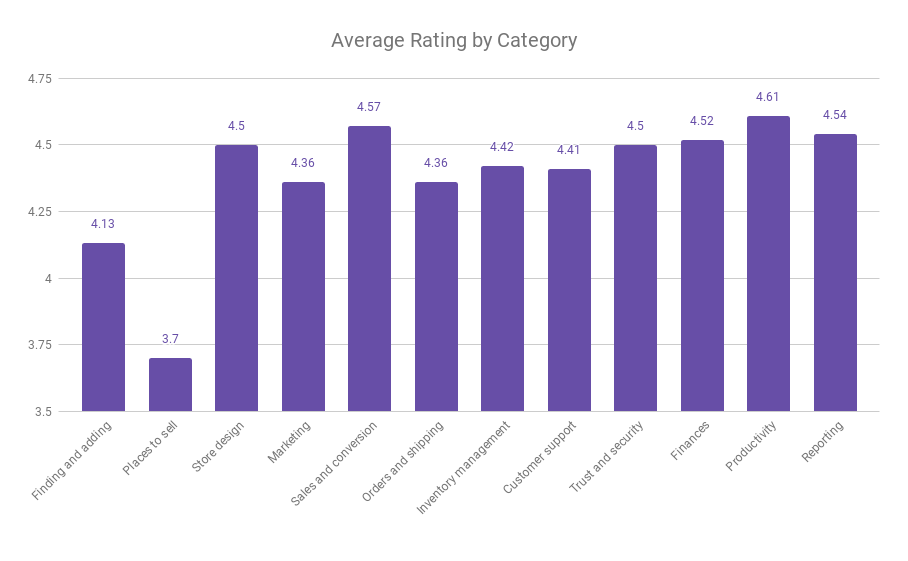 Median Rating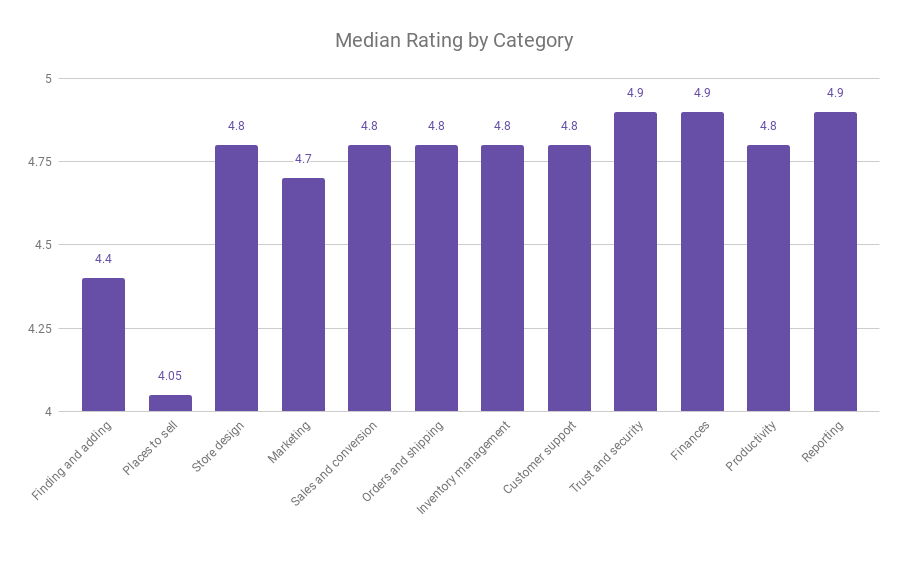 New Apps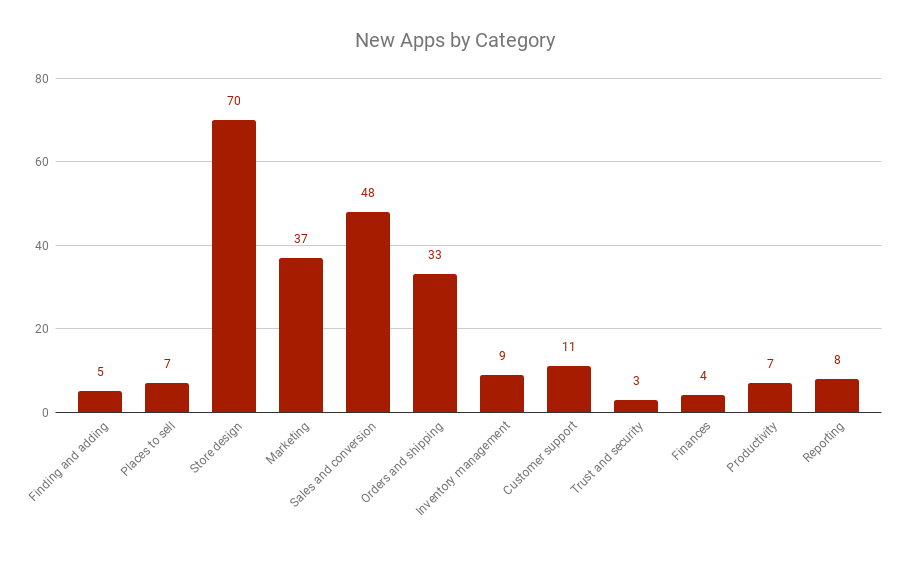 New Apps - Average Revenue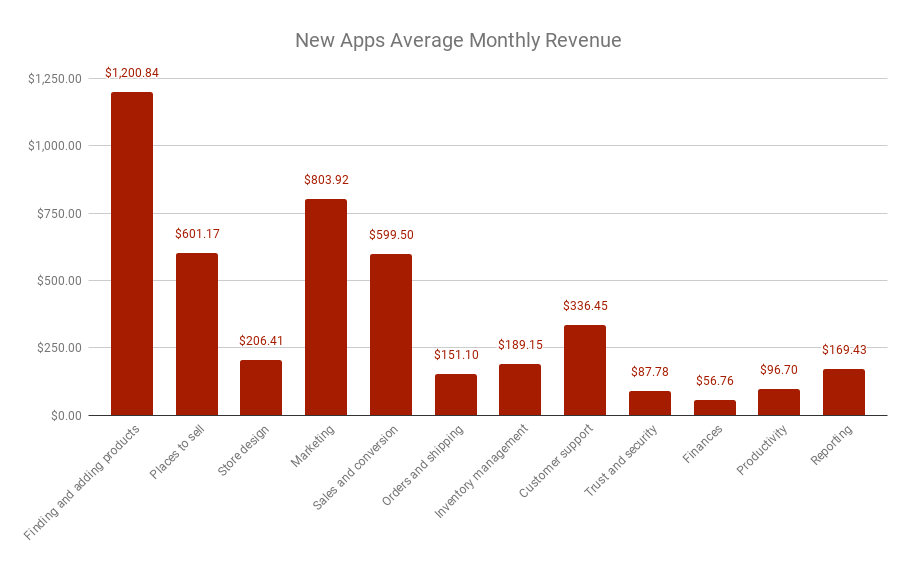 New Apps - Median Revenue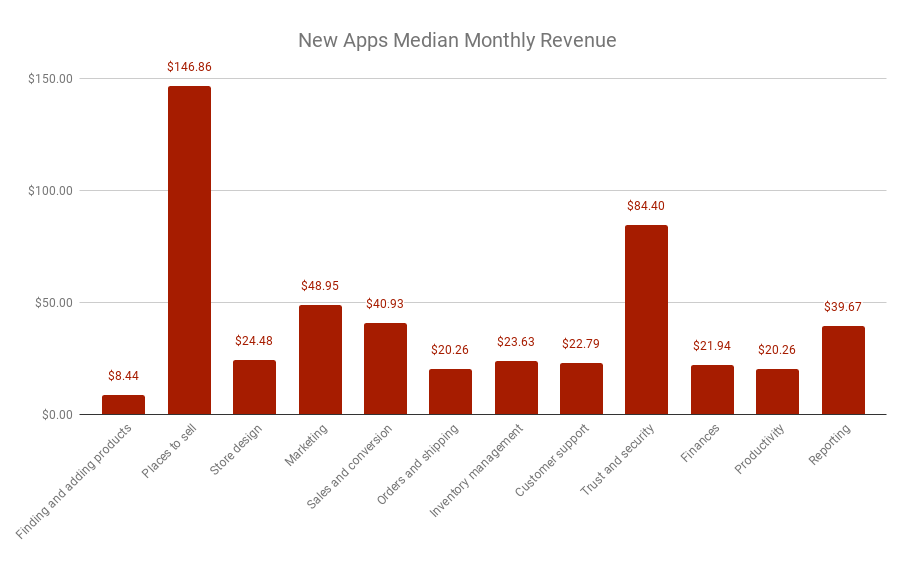 The Bigger Picture
Looking at the data above, you might find that "Places to sell" has a low amount of competition, the lowest reviews and the highest median revenue among new apps. And maybe that's something to look into, but I wouldn't jump in and build an app in that category based on this data alone. These are just numbers, and to get the bigger picture you'll have to browse the app reviews, as well as the Shopify forums.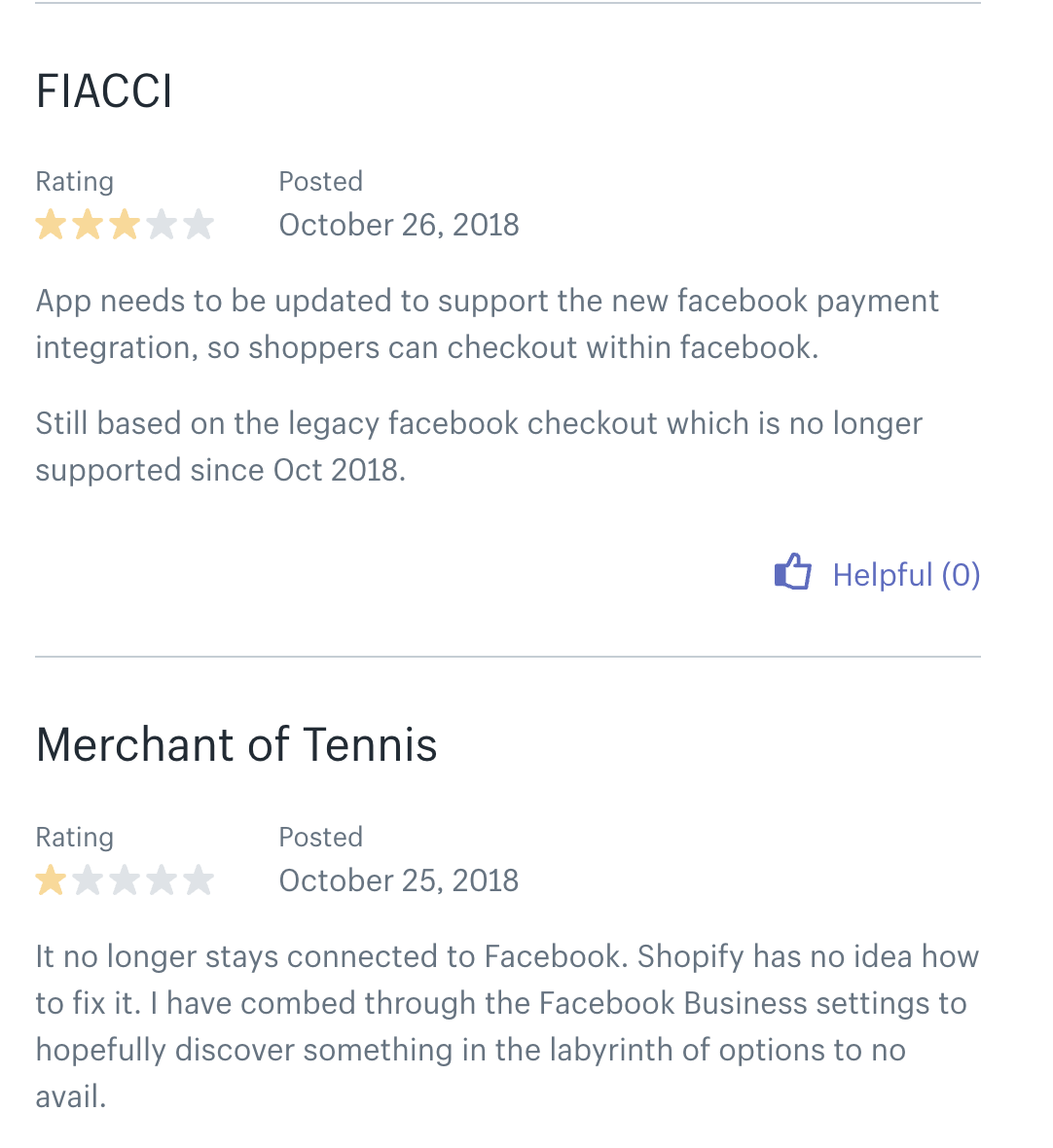 Conclusion
I hope you found this data useful in some way. If you're interested in getting more in depth Shopify data like sub-category stats, want an analysis of another app platform, or if there's any data that I didn't include that you think would be helpful in assessing the market and coming up with ideas, let me know!

Notes
This is all based on data scraped around October 25th, 2018 so it isn't perfectly up to date, but should be pretty close.
The sales to reviews ratio used in these calculations is 2.11, and this was calculated based on Shopify's report of total app revenue.