A few months ago, my 2 co-founders and I started working on lemlist, the first automated outreach email platform with personalized images.
1 day after launching our private beta we got contacted by someone from Appsumo to promote lemlist to their community.


If you don't know Appsumo, it's a huge community of entrepreneurs & small business owners.
The platform works as a group buying service and the goal of Appsumo is to offer to their community exclusive lifetime deals at a very affordable price.
For every SaaS owner, a lifetime deal might sound like something crazy, but when you think about the exposure, it's definitely something to consider 🚀
Also, since it's very difficult to find metrics on SaaS businesses (apart from the Latka SaaS database and from IH database), we'll be fully transparent here and disclose all our metrics and share our feelings about such launch.
The metrics
Since you probably started reading this article because of the catchy title, we'll start with the most interesting part, the metrics 💸
During the launch, Appsumo gave us access to a pretty simple sales dashboard to track the number of Sales/Refunds we had each day (see below).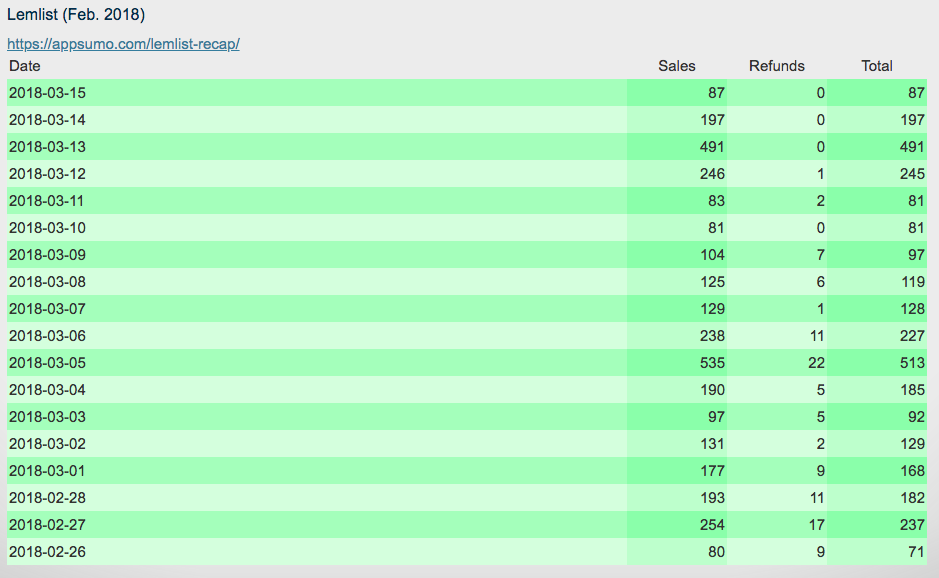 I know that you probably started to take out your calculator so don't worry, I made a spreadsheet to simplify everything 😇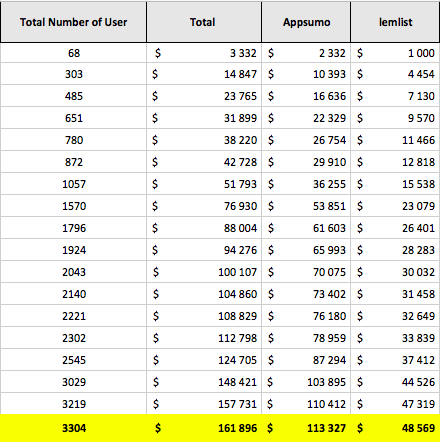 After 14 days, the results were the following:
3304 new users 🎉
$161,896 in Sales 🚀
3,27% refund rate (we can consider it as Churn) 😍
Not bad for a fully bootstrapped startup that started its beta a mid January 🙄
However, as you can see on the spreadsheet, the money we actually got out of the Appsumo promotion was way less than the total sales we made... We actually only get 30% out of the total sales 😱
I know... It's a bit scary...
At first, we tried to negotiate... but since we really wanted to launch on Appsumo, we decided that it was still worth it! (and we still believes it today 😊 )
Let me explain... The exposure we get during the launch is huge and having the opportunity to have so many users in such short amount of time is extremely valuable for a startup! Let's get into the details of the launch.
The Appsumo launch
Before the launch
We had the chance to work with the Appsumo team on the marketing copy. It was really a great added value for us since their marketing team is pretty awesome!
Once we all agreed on the copy, here was the following plan for the launch:
Day 1: Publish the deal on their platform with no advertising to their community
Day 7: Send the first newsletter to the Appsumo community.
Based on the result of the first newsletter, the Appsumo team will decide or not to send a second newsletter.
Day 14: Send the second newsletter to their entire community to announce that the deal will end in less than 24 hours.
During the launch
As of the first day, we started having a lot of new users.
It was really amazing to see all the engagement it generated!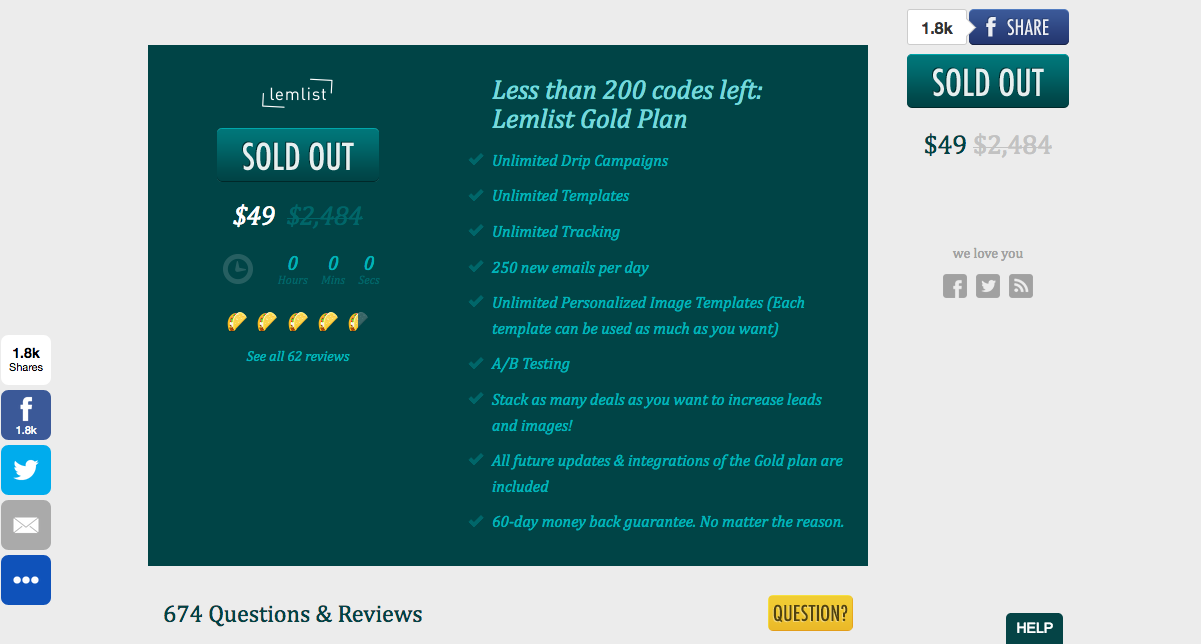 Almost 2000 shares on social networks, 62 reviews with an average score of 4.9/5, and 674 questions on Appsumo!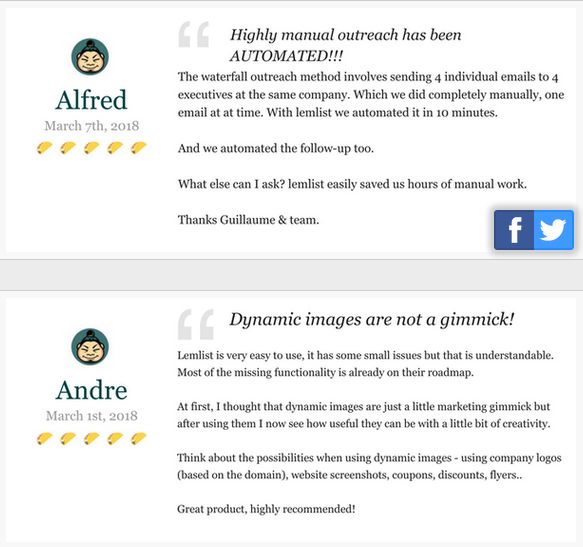 We even had people creating review videos about lemlist and create some tutorials on how to use it 😎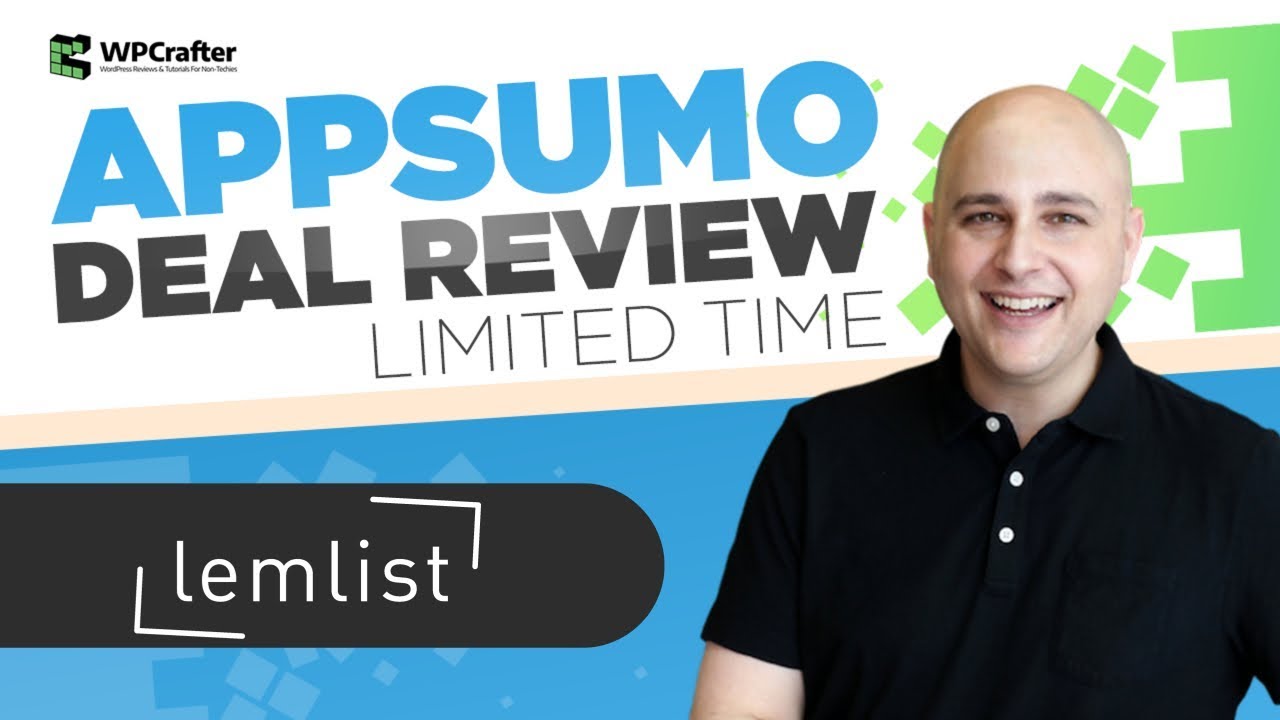 During the entire launch we really spent a lot of time talking with our users. Indeed, it was really a unique opportunity for us to have as much insights as possible on how people would use lemlist!
We even discovered a lot of new use cases and verticals we could try to market in the future.
Based on all the feedback we received, we decided to create a public roadmap in Trello allowing our users to vote for features they found the most relevant 🙌

All the community really liked it and we received hundreds of feature requests and votes from our users 😅
The Appsumo community being filled with early adopters and tech-savvy founders, we had amazing insights on future development.
Allowing our users to really be part of the future development of lemlist was key to our success!
Let's have a look at some metrics...
During the launch, we had 1405 conversations with our users.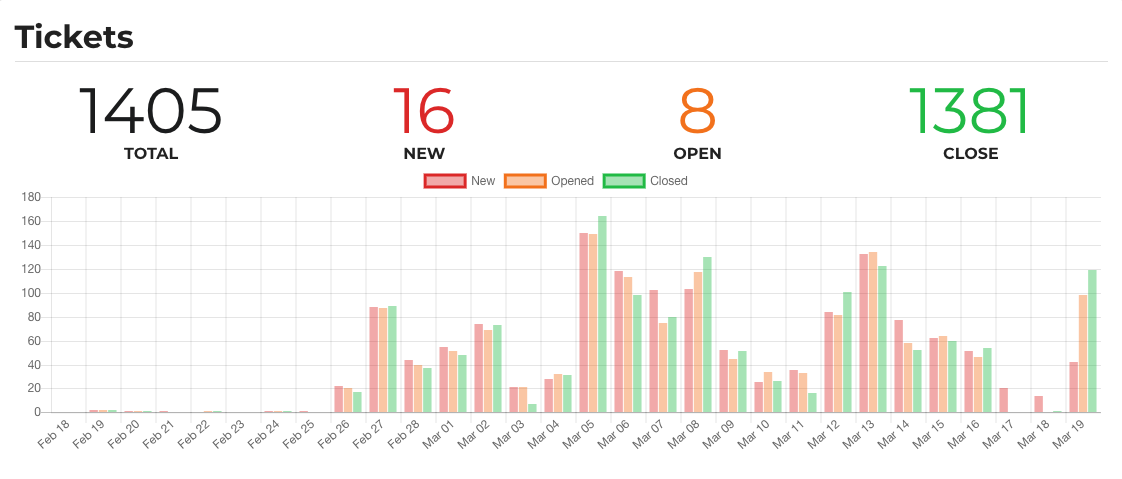 If we now look at Google analytics, we can clearly see the impact of the newsletter on the number of visitors on our website (and hence the number of new users)

Knowing that we are only a team of 3 (all co-founders), let's say that we spent the two weeks of the Appsumo launch pretty much like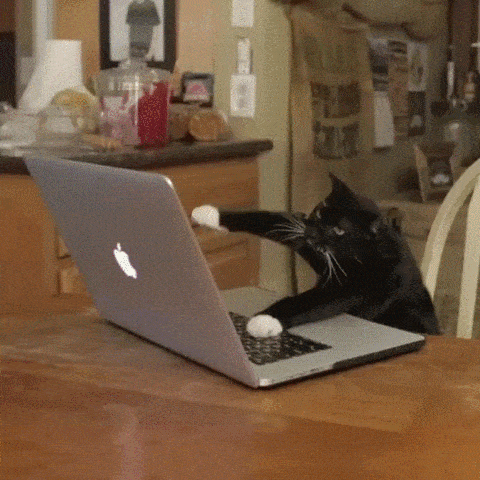 (Real footage of Vianney, François and I 😂)
To handle all those conversations, we had the chance to use Talkus.

What I really like about that tool is that all conversations are directly integrated into Slack. Which means that you can use a lot of different command/shortcuts to answer similar questions.
With all the questions people asked us, we actually built a proper FAQ that was also integrated with Talkus.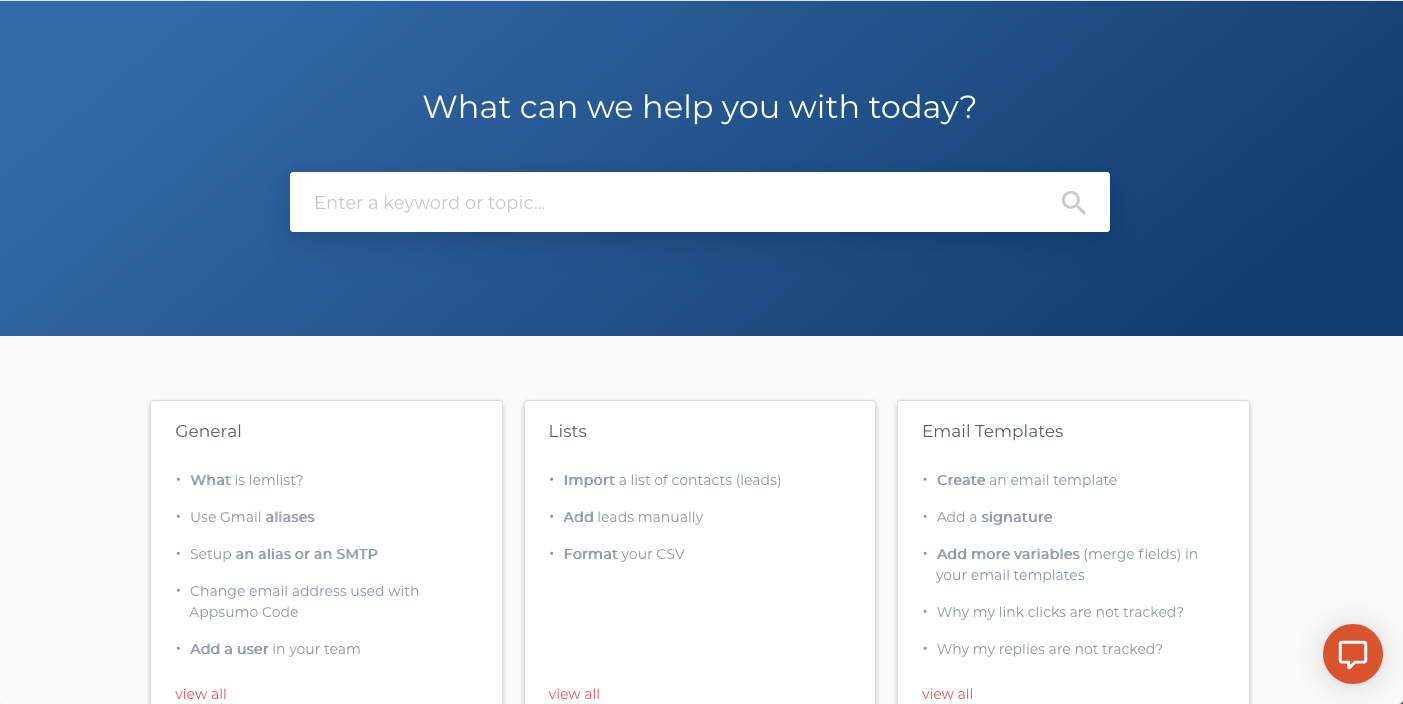 We really saved time with the FAQ especially since we were able to access it directly from slack using Talkus (the number of keyboard shortcuts and commands you can use with Talkus is simply incredible ❤️)


Overall, the Appsumo launch was really an amazing experience and we're super happy to have done it!
We had so many great feedback and support that we now have a lot of materials and use cases to market in the future.
The Appsumo community is really diverse and we had users from small business owners up to companies who have raised 100s of millions of dollars!
If you have the chance to launch on Appsumo as an early stage startup, I would highly recommend it!
One of the scarcest resources for a startup is feedback from active users. Thanks to Appsumo, we overcame that in two weeks and were able to establish a proper technical roadmap for the next months and also build a lot of great relationships with our users ❤️
Guillaume Moubeche
CEO @ lemlist.com The first automated outreach email platform with personalized images