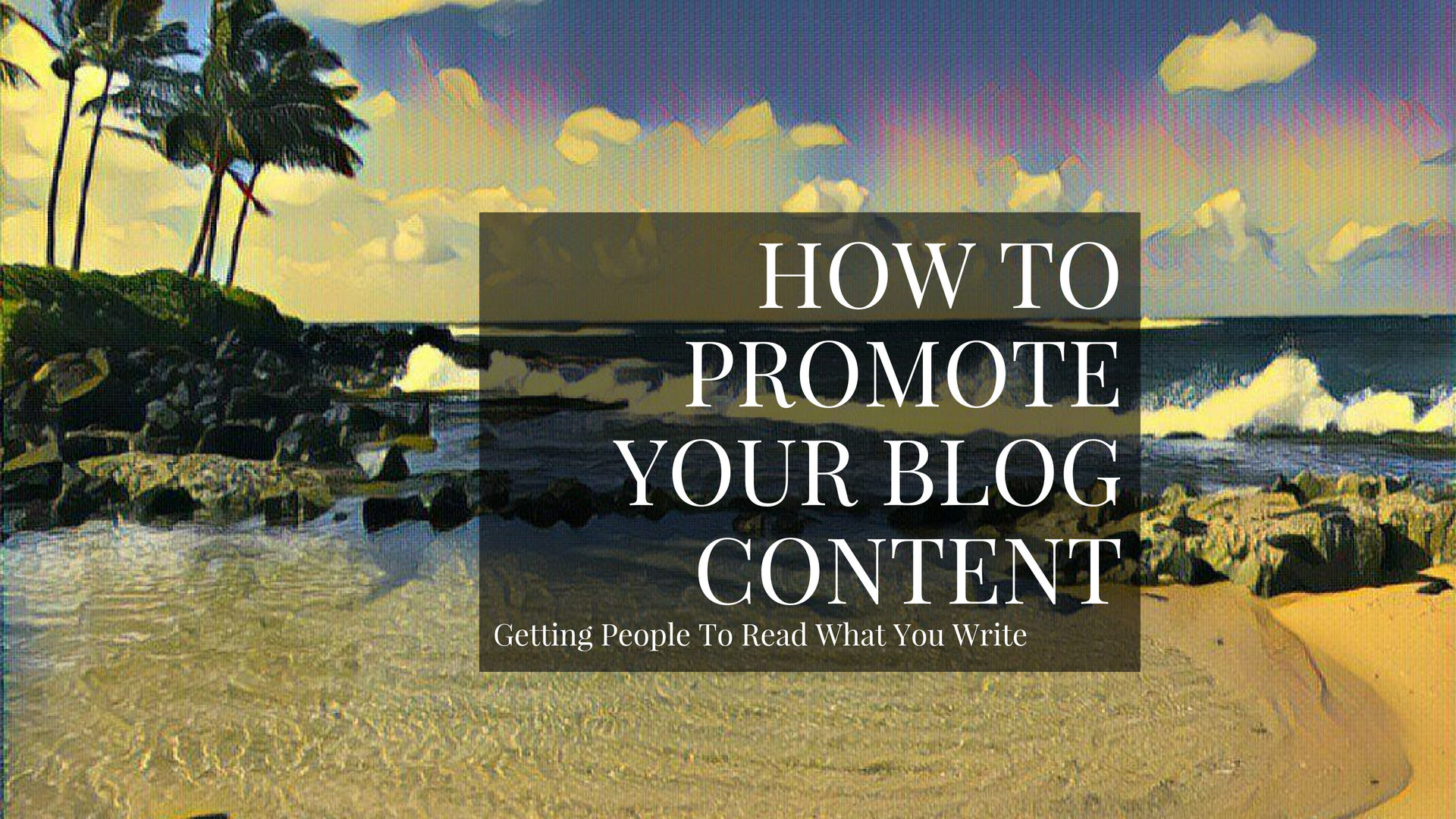 Starting a blog for your startup is easy compared to actually promoting your blog content and increasing traffic. Many entrepreneurs think that simply building a blog means that visitors will come automatically. The reality is the other way around.
Targeted visitors and leads don't grow on trees. Your startup's content marketing strategy will fail without the actual marketing. Without you promoting your blog posts, your content will most probably go unnoticed no matter how good it is.
You need to overcome the stigma of self-promotion and make it a habit to spend at least 50% of your content marketing time promoting your startup's content.
Here's my guide on how to promote your startup's blog content. I focus on ways you can promote your posts for free but will include a couple of recommendations for best places to start with paid advertising too.
Experiment with the different marketing tactics in this post, learn about the efficiency of the different channels in reaching the audience you are targeting and use the insights you get to improve your plan.

Get your blog ready for your visitors first
Think of yourself as a dinner host. Before inviting guests (blog visitors), you need to make sure that your house (your blog) is ready to host them. This will ensure that you market your blog effectively.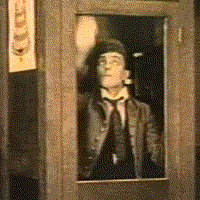 1. Get a domain name that helps people discover you
You need a unique domain name for your blog. That's how your visitors will find you (and remember you).
In my experience, an inviting and descriptive domain name works much better than a free domain names. It especially helps you rank well in the search engines. If you don't have one, register it, and you won't regret it.
Here's my guide to picking a memorable domain name.
2. Post amazing content with great headlines and images
Posting valuable content that your target audience wants is the most effective thing you can do to generate visitor interest.
When it comes to content, you should focus on quality and not quantity. People are bombarded with too many choices for things to click on. One excellent article with a remarkable and irresistible post headline and nice graphics will bring you so much more traffic than several dull and uninviting posts.
Every other step you can take to attract visitors relies on the quality of articles that you publish.
Check out my complete guide to creating excellent, high-quality content.
3. Turn first-time visitors into true fans and subscribers
A visitor that comes to your blog, spends a few seconds on it, but clicks on the "back" button and never comes back, is a lost opportunity. On the other hand a first-time visitor is most probably not ready to buy your product straight away either.
You need to get a first-time visitor to become a true fan that you can reach out to and get them to return again and again.
Make it easy for people to give you permission to stay in touch with them:
4. Facilitate social media sharing
Word of mouth and social media play a significant role in the viral spreadability of your content. Your true fans love your content. You should empower them and encourage them to help you spread the word for you.
Include social media sharing buttons on all your content. Highlight most important points or quotes and ask people click to tweet. I use and recommend the Social Warfare plugin.

Send out those guest invites
Your house is all tidy and ready. Don't just sit and wait for visitors to come. It won't happen. They won't come. Now it's the time to send out the guest invites. Without invites, no guests will know about you, and nobody will show up. Here's couple of general rules first: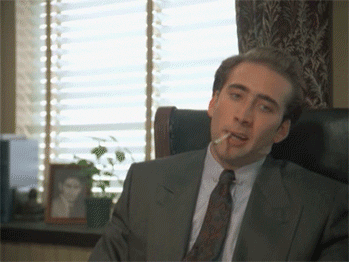 1. Don't just share once. Repeat the push multiple times
Aim to repeat the promotional push on the platforms several times over the few weeks after publishing your post. Sharing more than once brings many more clicks as most followers don't see the first post. Only a small percentage of your total audience actually sees what you publish in social media.
It's a loss of opportunity if you just promote your latest article for a day or two, and then focus on writing a new article. Nobody is bothered by you posting multiple times and your clicks will increase, so it's hard to argue against this.
You don't necessarily just need to publish the title every time. Add some variety and mix it up if you wish not to be repetitive and boring on your social media profiles. Do several variations such as this:
Post headline + link
Post introduction + link
Choose a particular quote from the post + link
Share a big takeaway or a lesson learned from the post + link
Focus on a different detail and different aspect of the post + link
Ask a relevant question about the post topic + link
Post a media from the article + link
Reword and rephrase one of the earlier messages + link
Change up the media + link
Tag a person you highlighted in the post including a relevant quote + link
2. Tailor your approach to the particular social network
Don't just only use the same channels that everyone else uses. Find the right channels to focus your marketing effort on instead. Places where your target audience is. Then reuse and recycle your content in different formats on different platforms. Here's how it works for BuzzFeed:
A seven-step web recipe for slow-cooker chicken becomes a 46-second Facebook video, and then a 15-second Instagram clip with the instructions written as a comment, and finally a Pinterest post with two images and a link back to the Facebook video. And if it's going on Snapchat, it needs to be shot in portrait mode as well. It's all the exact same recipe, but "we put it on Facebook, and we put it on YouTube, and we put it on AOL and Yahoo, and all of a sudden it's 15 different MP4 files."




Take, for example, the series about short-girl problems: It began with an article on the website that attracted more than 8 million views, titled "30 Awkward Moments Every Short Girl Understands"; it then became a scripted YouTube video ("10 Problems Only Short Girls Understand"); and ultimately it inspired a cartoon titled Trans Girl Problems that appeared on Facebook.
80% of referral traffic comes from Google and Facebook
This is one amazing fact you need to understand. Almost 80% of all referral traffic to the biggest sites online comes from only two sources: Google and Facebook. Here's a chart from Parse.ly: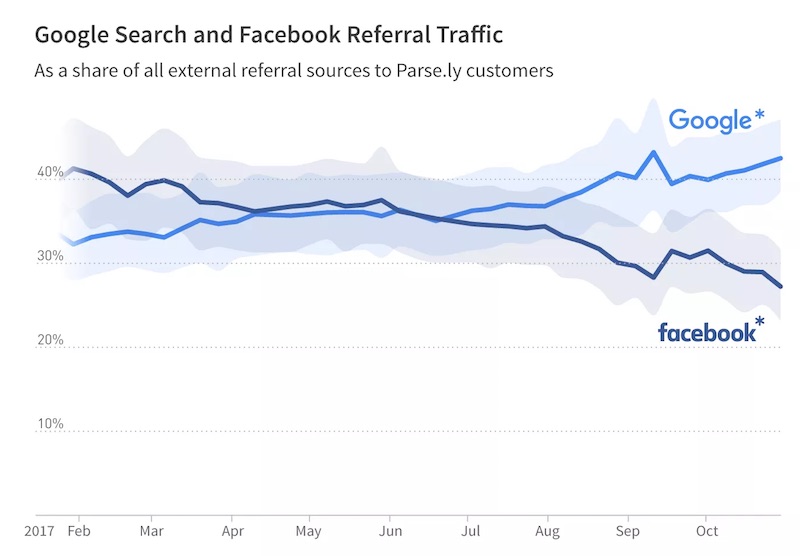 Trying to get visitors to your content without having a marketing strategy for Facebook and without doing search engine optimization (SEO) for Google won't be very successful. These two platforms deserve standalone guides:
Send your latest post to your true fans
Be it your email list
Facebook Messenger subscribers
The browser push notification subscribers
Send a message to the people who have given you permission to contact them. These are your true fans and could be the first wave of visitors that help you share your new content to even more people.
Syndicate your content to bigger sites
Learn how to leverage already popular sites in your field to increase traffic to your blog content.
The idea is to go to big sites that are popular with your target audience, publish excellent content as a contributor, and use it to attract new visitors to your blog. Many sites host articles from a variety of writers.
Write a targeted article that's useful and attracting to that particular kind of audience (some sites even allow you to repost your existing content). Include a link (or two) to content that's already published on your blog to make it easier for readers to click over and visit you
Here's a list of some of the most popular sites that are looking for writers:
Go to niche forums and other communities
Your target audience is somewhere looking for an expert to help them with their questions and problems. Depending on the niche you are in there will be several communities and forums that allow you to submit content.
Sites like Indie Hackers and Hacker News. There's a Hacker News type site out there for every niche. Follow this process:
Search for the specific communities relevant to your topic. Google is your best friend here.
Find those that look to be the most popular and the most active.
Are real people actually having real conversations within the community?
Or is it full of random people posting links to their sites and no engagement?
Actively sharing your content doesn't mean that you send spam. You don't just join and post your content. You will be ignored and banned.
Spend some time learning the guidelines and the way to approach each individual community.
Participate, create value, share interesting information, help people out, solve their issues and be a part of the wider community.
Be an authority and you will be noticed. As you begin building trust and relationships with people in the group, you can start sharing your relevant content too.
Think of it as informing an audience rather than a push of a marketing message that they don't want. You know what people want and you give excellent and informative answers to their questions in your content. You help them solve their pain points.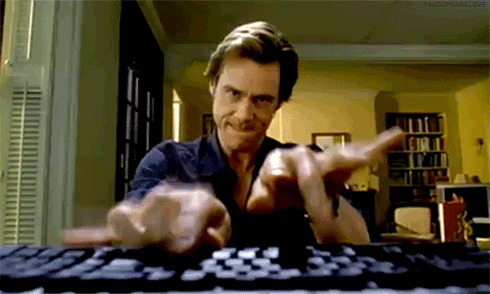 Discover forums dedicated to your topic
How do you discover relevant communities such as forums dedicated to your topic? Do a Google search using this format including quotes: "Your topic" inurl:forum.
Go to Facebook Groups
Go to Facebook groups too. Almost a billion of people use Facebook Groups every month and they're highly engaging properties. Find the relevant groups to your work and start adding value.
Share it on relevant Discord and Slack communities
Discord and Slack are becoming popular places to host a community. Use Google to find those relevant to your niche topic.
Share it with relevant Reddit communities
Some of the articles I publish fit well in certain subreddits on Reddit. Reddit has the potential to drive thousands of visitors to you so it is definitely worth exploring if you have a relevant article to submit and you can find a relevant and popular subreddit.
An alternative to finding great subreddits is to look up your competitor by visiting this URL https://www.reddit.com/domain/tesla.com/top/?sort=top&t=all and changing the bold part with their domain name. It you see identify which subreddits are interested in that type of content.
Search for hashtags chats (or people) on Twitter
I search Twitter for keywords and phrases relevant to my content and my target audience. I then follow, interact with, and help the real people who talk about and ask questions about my topics.
I used to spend hours on this every day in the early days. It's a great real-time way of getting visitors and spreading the word about your content. It helps you establish your name in the field.
Share it with relevant Google+ communities
Google+ may not be very popular but depending on your topic there might be some active communities on there. Search for and join relevant Google+ communities, be active by sharing your knowledge, and then post your link once in a while too.
LinkedIn groups
Search for, join and engage in the relevant LinkedIn groups.
Share the article on Tumblr
I keep an active Tumblr account with the main objective being for it to be a traffic driver. I post any new article on Tumblr adding the relevant tags. I have explained this strategy in this article.
Share the image to your Pinterest boards
I submit the post image to the relevant Pinterest boards. I make sure to include a headline in all the images that I put on my blog and that was mostly thanks to the increasing importance of Pinterest as a traffic driver. It makes the images look better. See more on using Pinterest to increase your blog traffic.
Answer questions on Quora and other Q&A sites
Quora, Yahoo Answers, Stack Overflow and other Q&A sites are great sources of referral traffic. If you've researched before writing your post, you've probably found questions people had and answered them in your content.
Now you can go directly to the different Q&A sites, look for people asking similar questions and help them out while at the same time indirectly promoting your content.
Answer questions the best that you can directly on the Q&A site, help people solve their problems and then link people back to your blog if they want to learn even more by reading the full post.
How do you find questions to answer?
Simply use the search box on the individual platform to surface relevant questions
Search for the relevant keywords on Google and find Quora and other Q&A threads that rank well and answer them. These threads are ranking high which means that they do get some organic traffic
Reach out to influencers such as bloggers and journalists
Identify and get in touch with influencers who have the attention of an engaged audience relevant to your field. These could be:
Bloggers
Journalists
Facebook page owners
Facebook group admins
Forum moderators
One tweet from an influencer recommending your content can result in a cascade of traffic and shares coming your way.
This does take longer time than the other advice in this post, but it's a robust strategy. I send personal tweets and emails to certain influencers that I think the post might be interesting to in hope of getting them to share it with their networks.
Go beyond simple tweets. Connect with them, partner with them and build a mutually beneficial relationship. Do a co-marketing venture such as a webinar where everyone wins.
Reach out to anyone that you have mentioned in your blog post and tell them about it.
Contact bloggers who have linked to similar content published by competing sites. Chances are that they might like to update their post with a better and more up-to-date resource.
Reach out to journalists that are writing relevant stories using tools such as Haro and SourceBottle.
Find popular content and people who have shared it. Reach out to them telling them about your post. You'll be surprised at how many groups there are with the only purpose of sharing the best content they can find. If you reach out with content that their audience will love, you stand a good chance getting that share.
Don't spam, don't beg for shares, let the quality (and usefulness and relevancy) of content speak for itself. Take a look at things you need in your outreach pitch.
Comment on other blog posts
Comment on the most recent posts on relevant blogs that have good traffic numbers. Commenting on posts is a simple tactic that can be very useful when building a connection to a blogger.
Proper commenting etiquette is all about respect. When you're on someone's blog, you're on their "property." Just as you would treat someone's home with respect in life, you should treat someone's blog with respect in the virtual world when you leave a comment.
Find blogs related to your content using Google or social media. Subscribe, follow them and explore their content. Show up regularly. Feedback on their content. Contribute with your opinion.
Don't just comment for the sake of it. Most comment areas list their comments from first to last. You must comment on the post soon after it has been published.
If you do that you will expose your comment to thousands of people who are going to read the post. The earlier you are, the more people will see your comment.
Link to your new post from your old posts
I try to link to my new post where it's relevant in the popular posts from my archives. In that way, I try to lead some of my visitors to explore more of my newer content too. This internal linking also helps with your SEO and will get the newly published post to rank faster and higher.
Promote your blog on social media profiles that you run
Most entrepreneurs focus on this part when doing marketing. They share their posts on their own channel and believe that their work is done. Out of all the different ideas in this post, sharing to your own channel probably is the least effective one.
Most own channels have very low organic reach, very little engagement and almost no clicks. You can still do it, but it's definitely not the answer to driving traffic to your content. Do use a tool such as Buffer that allows you to post to multiple profiles at the same time.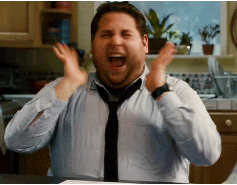 Tweet the post
I tweet out the headline and the link to my Twitter followers to make them aware of the new post. Many times I also include an image as that seems to get more attention. See more on my Twitter strategy and how you can get more followers.
Post it on your Facebook page
Share your posts on your Facebook page. I find that displaying the image on my Facebook page instead of the link thumbnail works best in terms of reaching and engaging the highest number of people.
Post it on LinkedIn
I publish the link to the post on my LinkedIn profile.
Post it on your Google+ profile
I also publish the link to the post on my Google+ profile.
Post the picture on Instagram
Instagram is a bit different as you don't have an option to add a link, but it is still an interesting platform.
People on Instagram can be more engaging than on other platforms and you can catch their attention by using some stunning imagery and lead them to type in and visit your blog manually. See more on Instagram marketing here.
Use social media paid advertising (if you have a budget)
All traffic has a price really. None of it is truly free. Promoting your blog costs you time, money or both. As time is a limited source, paid marketing can help you scale and get there faster.
It's increasingly difficult to get organic reach and clicks on social media platforms such as Facebook and Twitter. Investing a bit of money in strategically important platforms and posts can give you a great boost and get your content in front of a larger audience.
The majority of platforms mentioned in this post also accept paid advertising in order for you to boost your content to a larger audience. Finding the right channel for you and getting a bit of marketing budget can work wonders for you.
And remember this is not the same as buying fake followers or getting fake account with no real audience to share your content. You don't want to waste your budget and want to get some return on investment.
Two budget-friendly places I recommend you start with:
Twitter Promote Mode: For $99 per month Twitter will amplify your tweets and help you reach a wider audience.
Quuu Promote: It's like your blog promotion service. For $35 per post your article can be shared by hundreds of social media users.
There you have it. That's how you should promote your blog. It's important to put in the effort and try things out.
You may find that some of your marketing activities don't result in much benefits but you may just find a source of traffic that really works and that brings in leads to your business. Good luck!