I conceptualized a user support bot on August 24th, 2018 and launched it on September 23rd, 2018. Today, I'm going to explain the high level process on how I created GetChipBot.com, so maybe you create 6 startups like I have.
Disclaimer: I'm a technical founder. You will not learn how to find people to build your product in this post. I also worked on this full-time.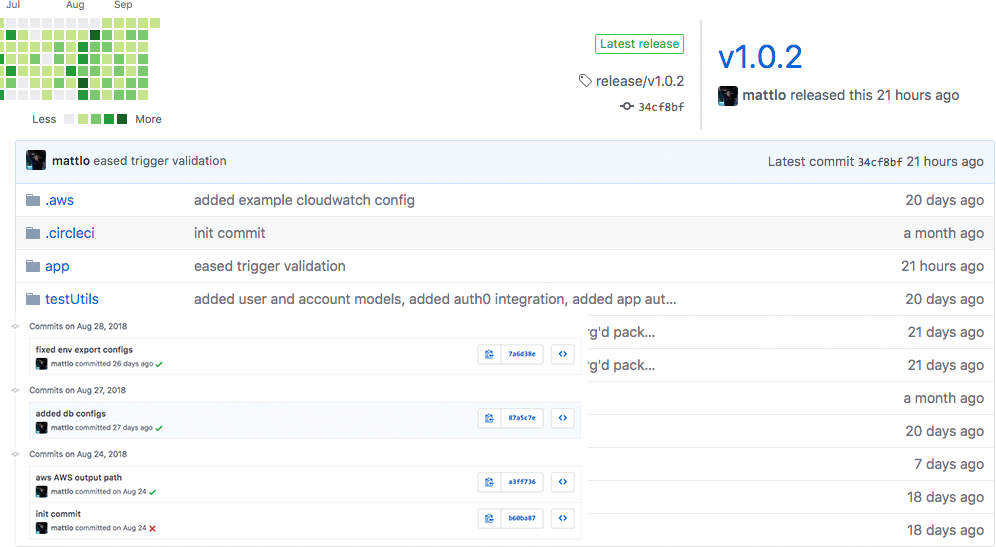 Be In the Mindset To Create
If you're not in the mood to make stuff, break stuff, and stick with it, don't bother. You need a lot of internal energy to manage hype and despair. You also want to solve a burning problem to keep the energy momentum going.
ChipBot came out of a list of 80-100 ideas that I came up in one day. Filter through feasibility, marketability, and other personal preferences and pick one.
Pitch the idea to about 15 people over Slack, text, or email. Get feedback ASAP and pitch it as if the product existed today. If you get a lot of rejections, start over with other ideas. But if you found something useful to build, code something now.
Committing code early creates a drive for you to keep building. It's also an important milestone, like a groundbreaking ceremony at a new construction site.
Pro Tip: Code something really ****ing boring at this stage. It's the best time to use your heightened motivation.
Idea done. Now what?
Start planning everything. Let your mind race in all directions and write down all your thoughts.
For example:
How much do I charge?
What if I get hacked?
What's the request structure look like? I created the diagram below immediately when I asked myself this question. There's a few typos in there, but it was intended just for me in the first place.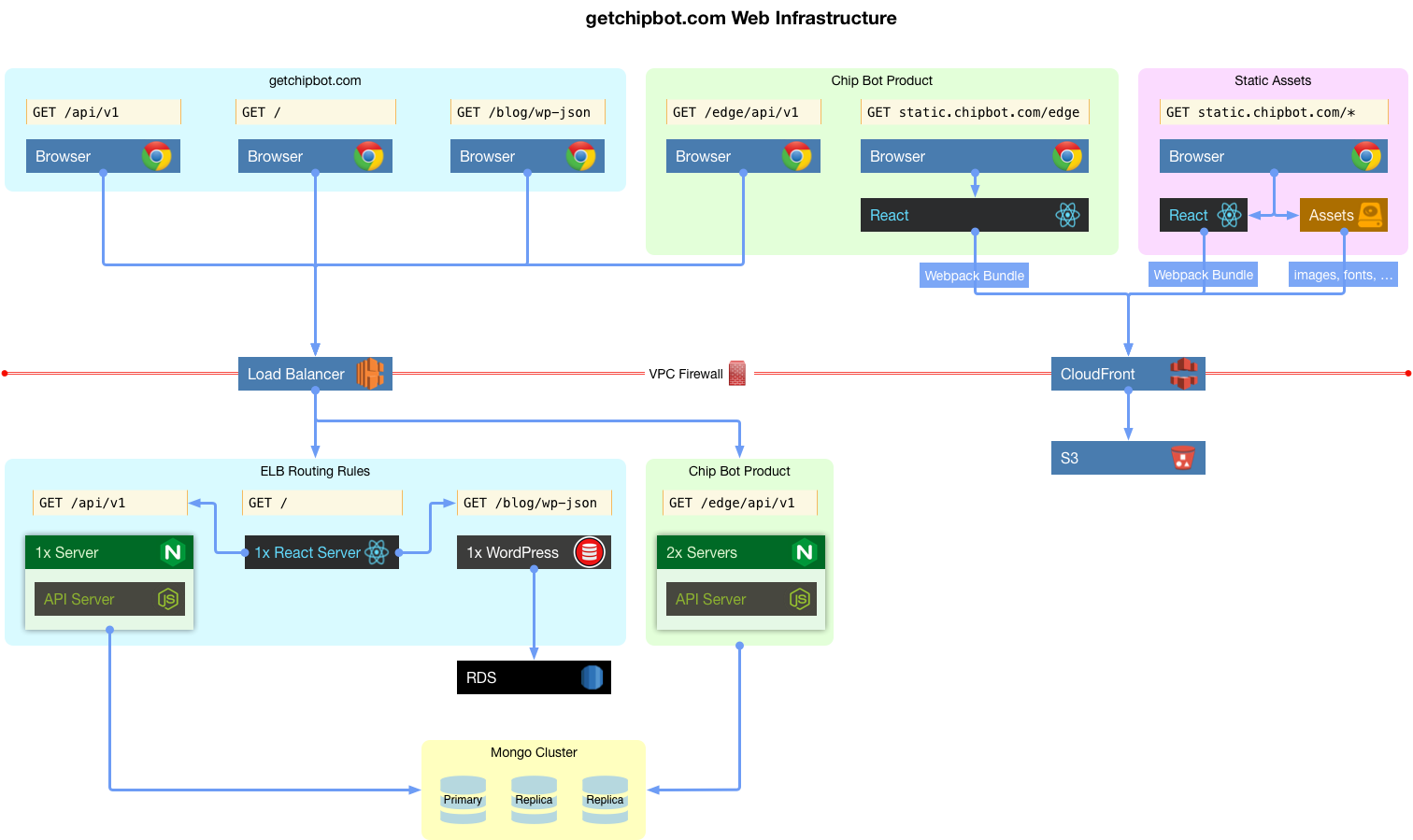 Is this a React project, or am I going to learn while I build with Vue? I heard good things about Vue from Evan You.
What UI framework do I use? Bootstrap is ****ing ugly.
What happens if BuzzFeed installs my product?
This exercise will help identify risks and problems, which you'll want to document and request feedback from friends. Being pessimistic early will help you develop discipline and confidence later.
When you're done mind-racing, organize your thoughts on Trello or GitHub Projects, and start writing action plans. I created a giant GitHub list, which is easier than creating a bajillion tickets.

Make sure you plan out your routine. The discipline to execute your plan sounds trivial, but over time, motivation will start to waver. Start thinking about early warning indicators now and what you'll do when you feel like you're in a rut.
This won't work for everyone, but when I felt disincentivized to work, I went for a walk in Milton Lee Olive Park, and stared angrily at Lake Michigan until I was ready to go back inside to get **** done.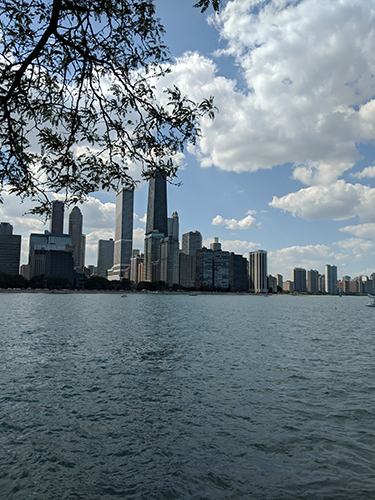 Build Your Future
Execute your routine, practice it, and get some high quality code in. And I really mean high quality, only rush on areas you can maintain quality on. It'll make you feel proud of your work when you log off and encourage you to share in-progress work while you're development.
If you come up with a problem while you're building your startup (engineering, design, marketing, legal, etc…), BATNA your way out of the problem with yourself. For every problem, there are several solutions and alternatives. Nothing is impossible.
These are some unordered high level items I had to build or test before I received any useful feedback.
Create React application for users to see the value-prop, signup, pay, and use getchipbot.com.
Create REST applications using Hapi and Mongo with key integrations.
Create React application for ChipBot, the automated user support bot people install on their sites.
Create service accounts like Stripe, AWS services, and Mailchimp.
Create zero downtime infrastructure, automatic DB backups, and alerts.
Execute security testing, performance testing, cross-browser testing, fault-tolerance testing.
Create brand position and marketing strategy.
Create plans to create marketing channel experiments.
Create measurement and testing tools for marketing like A/B testing, KPI reporting, and notifications.
Build relationships with people who want to be apart of of the mission, from a brand or marketing perspective.
Create logo and brand assets.
Create legal structure and necessary documents to operate.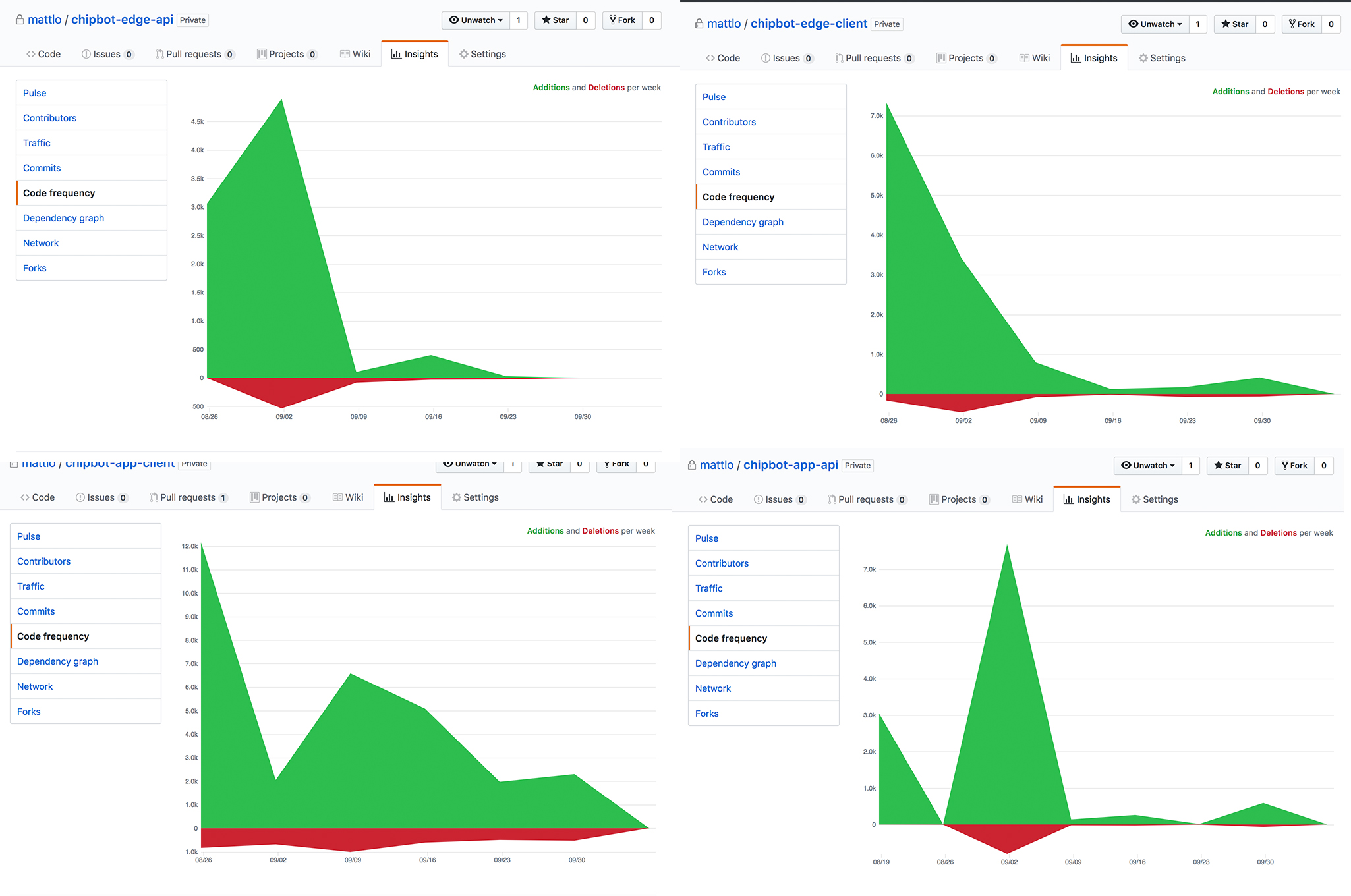 Also make sure you're getting feedback every time you build something. Preferably every 3 days.
Launch Your Hard Work
Before you actually tell people you launched, do a soft launch. Maybe 5 soft launches within a couple days. Get feedback ASAP. Make sure your application actually works on production. I did a bunch of "v0.0.1" releases before releasing on v1.0.0.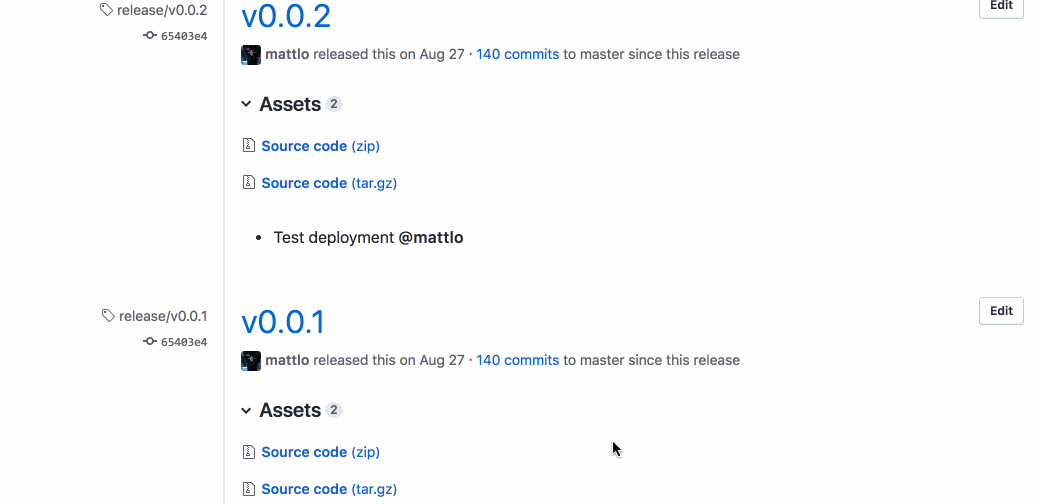 Don't rush to hit a "30 day" challenge if you found problems. Focus on quality in the beginning, it'll be the only bright spot when users see your product for the first time. The marketing hype for a 30 day blog post won't get you customers, it'll only help establish you as someone potentially credible.
Make sure you've already tested everything that enables you to capture feedback and make money. I personally never use my own account to get the first dollar in. Try to sell it to someone before the actual launch to ensure billing is good to go.
After hitting the button, treat your work as alpha, but tell everyone it's v1. You'll maintain your composure when users are critical of your product and it'll keep you focused on the challenges ahead.

Final Thoughts
This is the same process I took to create GetChipBot.com and the actual ChipBot product. If you have any questions or want me to elaborate further, hit me up in the comments or on Twitter @Matt_Lo.
Finally, if there's more areas you'd like me to elaborate here, I'm open to making a new blog post to talk about something more specific. You can also checkout GetChipBot.com to really inspect the traits of what it takes to make a 30 day startup.