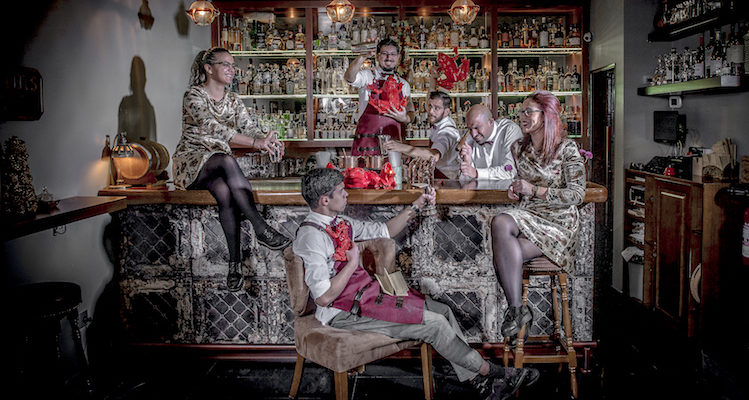 You know you can't please everyone, right?

There's this Portuguese saying: "Não se pode agradar a gregos e troianos." Translation: It's hard to please Greeks and Trojans at the same time.
But notice that most businesses ignore this basic marketing rule and are trying to be everything to everybody. And then they wonder why they can't get people's attention!
Here's the thing, defining and understanding your target market is key to successful marketing. As the witty and always brilliant Ash Ambirge says:
"Anyone willing to throw you a dollar bill is not your target market. You're not a stripper; you're a professional." — Ash Ambirge
Building a small business is hard work, but selecting a target market for your business is one of the most important decisions you'll make. That's why you should focus on the smallest audience possible, and build something for those folks. And please remember this. You should also have a consistent, frequent and persistent approach to the market.
By doing so, you will win the hearts of people who care enough about you to raise their hand and say: "I will follow you on Instagram", "Hey, here's my email, I will look forward to hearing from you." or "Shut up and take my money".
Red Frog Speakeasy in Lisbon (Portugal), is a quirky and 1920s-esque speakeasy bar behind dramatic doors marked by a red, ceramic frog. There are many cool bars to visit in Lisbon, but if you want a REAL multi-sensory drinking experience where you can have your mind completely blown, there's only one place in town. Red Frog.
What's so special about Red Frog? There's no cocktail bar sign outside. You must ring a "Press for cocktails" door bell to enter the bar. Then, a dwarf will open the door, welcome you to Red Frog and walk you downstairs to this subterranean bar. The Prohibition-era cocktails crafted by co-owner and bar manager Paulo Gomes are exciting, original and come with just a little bit of drama! Red Frog is like a Michelin Star restaurant for cocktails. This, of course, makes it the best cocktail venue in town. And this is why Red Frog was named one of the World's Best 100 bars in 2017.
Red Frog isn't trying to please the regular Gin & Tonic lover. In fact the regular Gin & Tonic lover might hate Red Frog. I've met a few Red Frog haters and heard amazing excuses along the lines of "it's too expensive", "the bar is too pretentious" or "I don't like cocktails with complex flavors". They don't get what Red Frog is all about. They're not the right audience. And that's fine.
It's a big World out there. But to be in the 1% you have to do what the 99% won't. So be brave, and say no to 99 percent of it.
By focusing on this target 1 percent, you'll have an edge over the generalist competitors your brand has out there. Let them compete in their race to the bottom, while the people in your target 1 percent will come to you because you've built something they can't live without.
--
This article was originally publish on Medium.