Introduction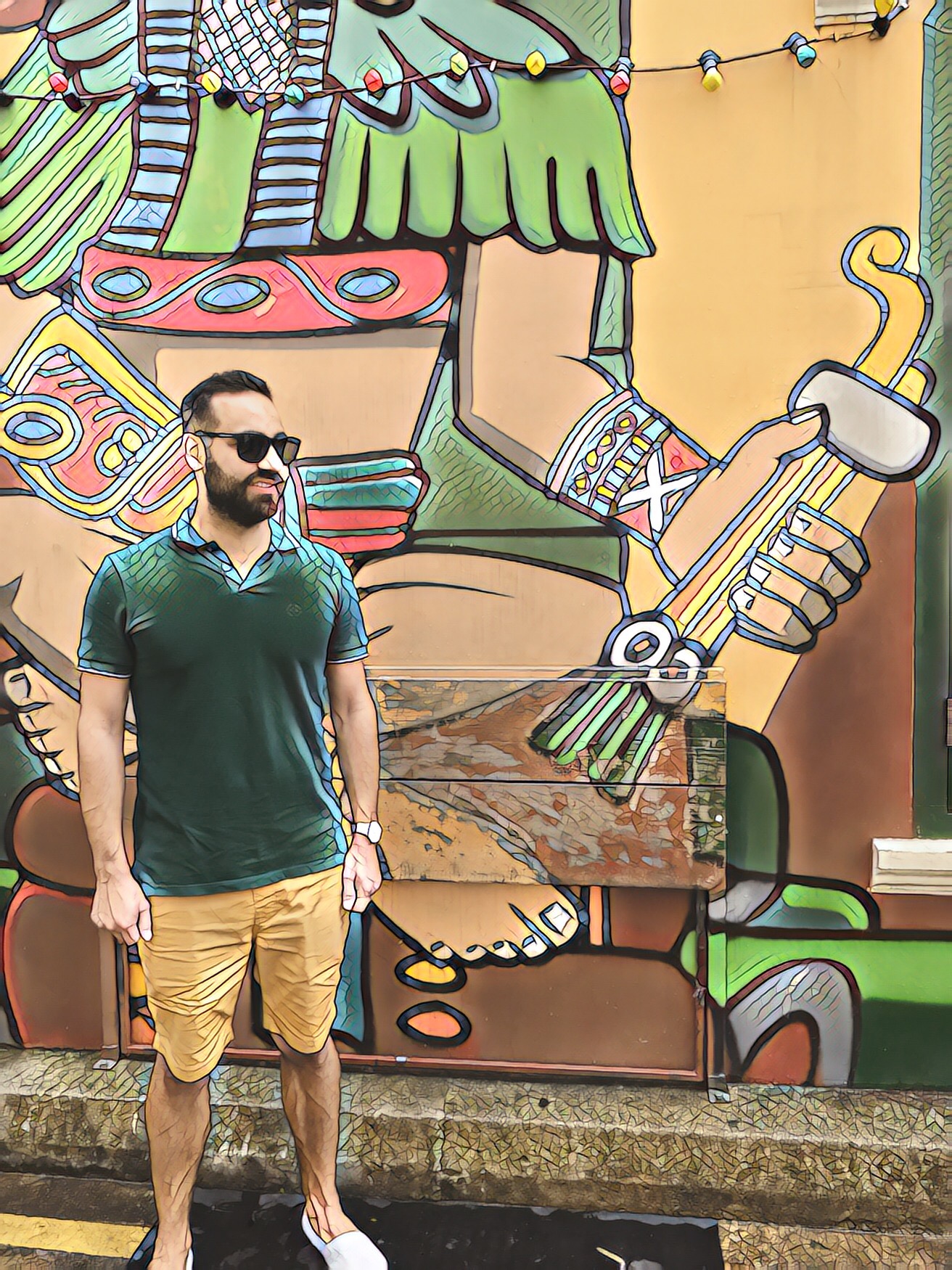 This is a short blog post to transparently share all Cronhub numbers for the last 30 days [April 20, 2018 - May 20, 2018]. It has been exactly 2 months since I've officially launched Cronhub on Product Hunt. In the last two months, I've learned a lot about what it takes to build a side-business and I've pledged myself to always be open about it and share all my learnings. I've already shared the first-month report on Indie Hackers and the reaction from all of you was incredible. I know these reports inspire many indie hackers to start their own projects and as long as it's useful I'll continue writing my monthly reports and share my learnings and the challenges I face.
Now let's get to the main topic where I share the metrics that I believe are important for any online side-business.
The main accomplishments
Cronhub has become profitable
Last month Cronhub hit the first milestone that I've set for myself from the day of the launch. My side-project is now a profitable side-business. This means that monthly recurring revenue covers the cost of all the monthly expenses that are required to maintain Cronhub.
Launched "Business" plan
I've launched the "Business" ($49/m) plan with team members support. This means that I can start targeting businesses and developer teams so they can collaborate on Cronhub to monitor their cron jobs. Along with this plan, I've launched the "Startup" ($19/m) plan for small teams and startups.
First "Business" customer
One of my "Developer" plan customers converted to "Business". Now with the team member support, his team can collaborate on a shared dashboard and monitor more cron jobs.
First yearly customerI've changed the pricing this month and before making the change Cronhub had only 2 plans, "Free" and "Developer" ($7/m). Last month, I had the first customer upgrading to the yearly plan and it was a such a great feeling to receive that Stripe notification.
Awareness and acquisition (~5200 sessions)
In the last month, my primary goal was to launch "Business" plan with team members support so I've dedicated the most of my time on building this feature. I knew that the number of visitors was going to stay the same or decline because I didn't write any articles or made an extra effort to market Cronhub. However, the next month I'll pause a big feature development and instead focus on marketing my product as well as talking to my current users and customers.
Here is the GA chart that shows the sessions over the last month.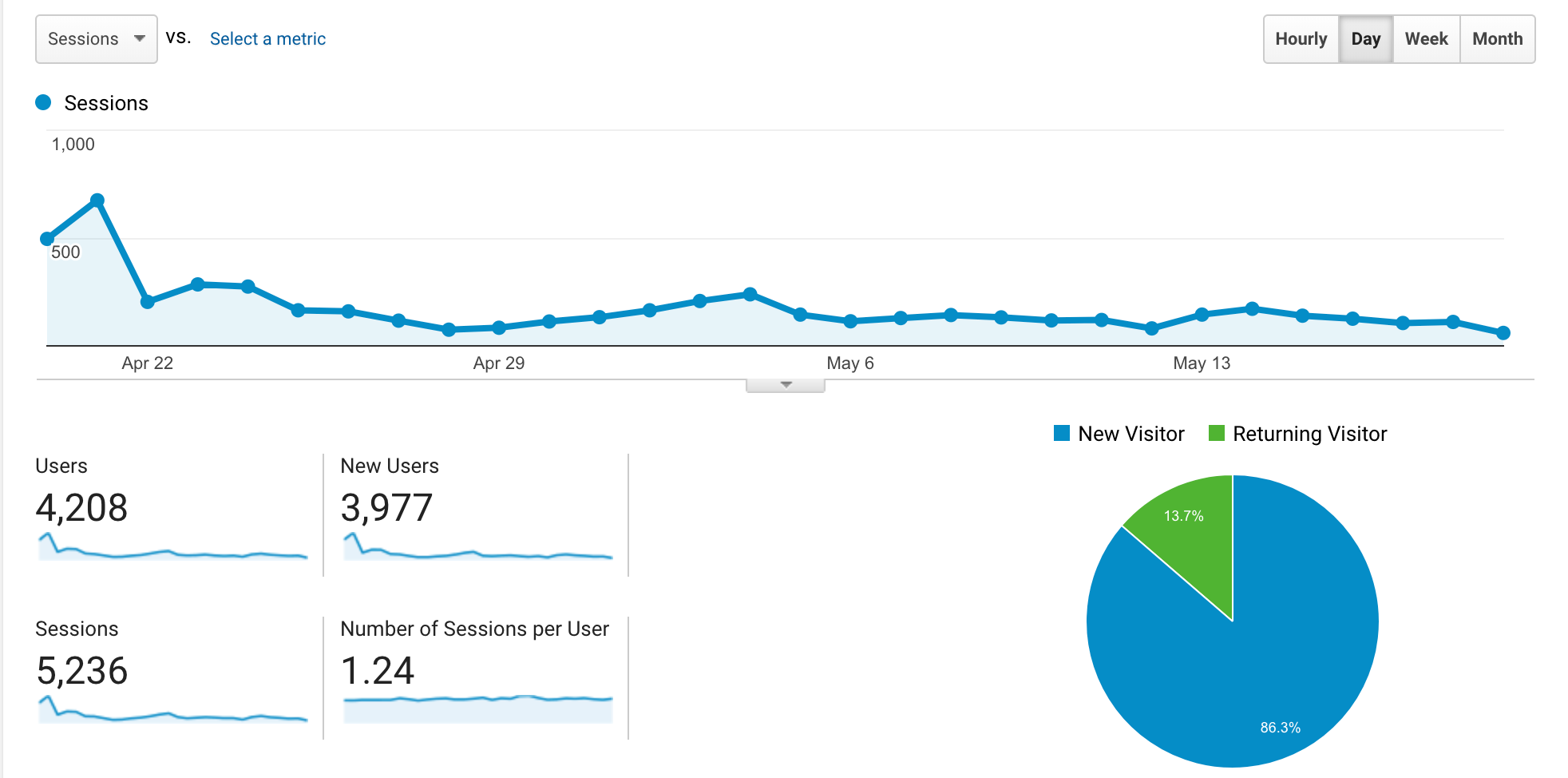 I've aggregated all the visitors by the top channels.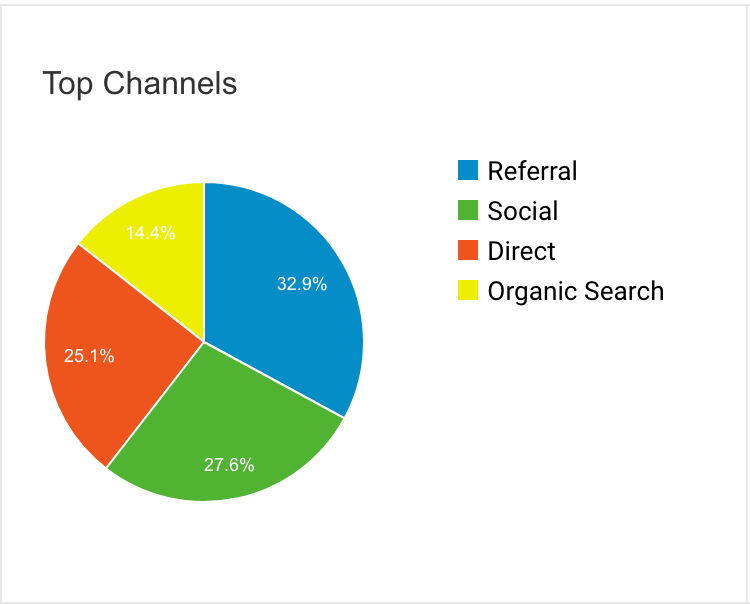 The number of the visitors declined compared to the previous month because last month so much traffic came from the PH launch. However, there is one metric that I'm very happy and a little bit proud of, It's "Organic Search". It's growing quite well compared to the previous month and I expect this number go up in the next months as long as I continue writing.

I've not done any SEO hacks or anything jut writing articles about Cronhub and sharing on different publishing platforms. I also have a blog where I cross-publish my articles. For instance, this article has a canonical URL to a blog post published on my blog. it's really great that IH allows setting a canonical URL to an article. This means that all the SEO benefits from this article go to my domain blog which promotes the credibility of my domain.
Activation (650 sign-ups)
Cronhub has 650 signed up users and in the last past month, I've added only 150 new users. I'm not very proud of this number but as I've mentioned in my last report I never expect this number to be very high. Cronhub is a very niche product and I think for niche products having a high number of signups is very rare or at least in the beginning. I'm working to improve the number of sign-ups by bringing more visitors and I'll talk more about in my future blog posts.
Product metrics
Currently, there are 217 active monitors on Cronhub. A monitor is active if it has received at least one ping. All these monitors have sent around 5300 notification through various notification channels (Email, Slack and SMS).
Revenue ($67 MRR and 4 customers)

Cronhub has 4 paying customers and the monthly recurring revenue is $67.43. This revenue covers all my expenses and it's already great! Of course, this is only the beginning and I've set new goals to achieve. I have a full-time job at Buffer so I'm totally okay to have a very slow but incremental growth. As long as the numbers grow and Cronhub keeps providing value to my customers I don't really care how fast it grows. I'm sure it would have been different if I didn't love my current job at Buffer. I see Cronhub as a side-business and I have no plans to quit my current job as of now.
Current expenses
All my current expenses haven't changed and it sums up to $57. I'll try to keep it low and here is the breakdown of the services I use for Cronhub.
DigitalOcean to host Cronhub site as well as the blog - $19
Laravel Forge makes it easy to host Laravel Applications. Once I'm on Kubernetes I won't need Forge. - $19
Gmail - $5
SMS Service, Nexmo for sending SMS alerts - $10
Mailgun for handling emails - $0
Hyperping for uptime monitoring - $5
Biggest Challenge
The biggest challenge for me is acquiring more customers. I don't do any sales or cold emails and I solely rely on my marketing efforts. I should probably start thinking about adding different tunnels for my free users to upgrade as well. Focusing on my current free users is key and can be a great strategy to bring more customers. I'm still figuring this out.
There are also some questions I keep asking myself over and over again:
Who are my ideal customers?
How can I find them?
Does my product justifies the cost of the value it provides? If no, how can I improve the product? What am I missing?
What's next?
For the next month, I have two main goals along with some minor product improvements. The first goal is to publish the article that I've drafted about side-project pricing. I know there aren't many articles about how to price a side-project so I've decided to write one even though I'm not an expert at all (Follow me on twitter if you want to know when I publish it). The next goal is to start working on a new Cronhub feature which will allow users to monitor the "processing time" of cron jobs and set alerts on top of it.
Follow my journey
If you're interested in reading more articles like this I'd appreciate if you could follow Cronhub on Indie Hackers. I share stories about how I make Cronhub into a profitable side-business. If you want to chat, say hi to me on Twitter.
If you're a developer or part of a developer team that uses cron jobs you can try Cronhub for free now. If you decided to sign up for a paid plan just hit me up and I'll give you a discount.