Building a 7-Figure Business by Becoming a Definitive Resource
Hello! What's your background, and what are you working on?
Hi, I'm Sol. I immigrated to the West when I was 14. Entrepreneurship to me has always been a way of embracing my independence. (I am so fiercely independent I legally changed my full name.)
I've been doing this entrepreneur thing for 18 years, and have found solid success — 7-figure revenue — in online games/virtual currency, local search, and most recently, nutrition.
I co-founded Examine.com over six years ago. Fast forward to today, and we are the largest database on nutrition and supplements. With over two million visitors a month, we generate in the low seven figures a year, and are quoted as experts all over the media.
What motivated you to get started with Examine.com?
After my success in local search, I effectively retired and went gallivanting through the US and Argentina. And while I was always a chubby kid, all the cookies and gelato resulted in some unsightly weight gain.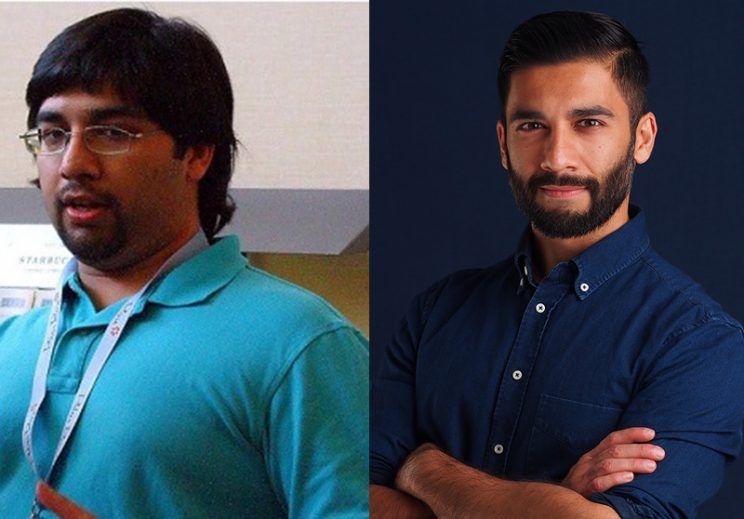 After I moved back to Toronto I started to take my health seriously and lost weight. Thinking they would help, I bought a lot of supplements (and I mean a LOT). I eventually stumbled upon /r/Fitness, the fitness subsection of reddit, and started reading up on the actual science behind the various supplements being peddled.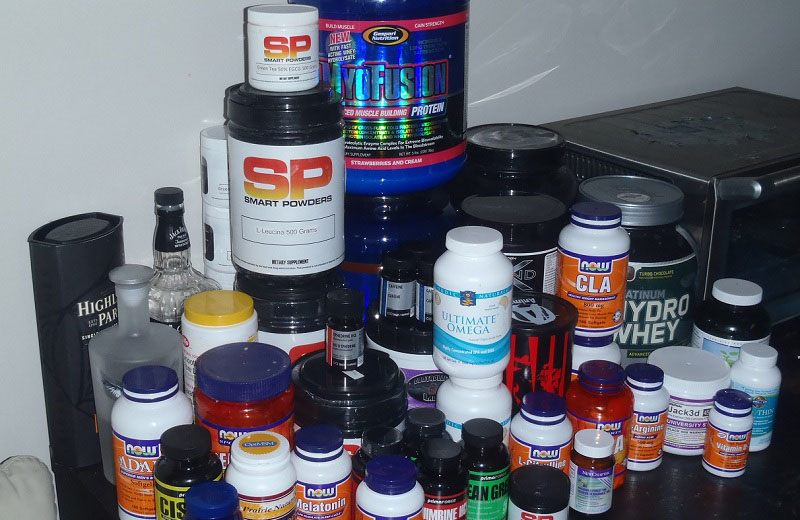 It didn't take me long to realize that supplement companies were ripping us off. On top of that, finding supplement advice on reddit was frustrating, to say the least.
Someone would come to /r/Fitness and ask if creatine was bad for their kidneys. Someone else would spend a lot of time crafting a response with references and nuances. As people rarely search, the same question would be posted the next week, except the in-depth answer would never materialize. People just get tired of writing up detailed responses.
Examine.com would become a solution to that headache. As a repository of information, we wouldn't be churning out content. Instead, we would be simply updating it.
My approach was simple: partner up with someone who was a subject matter expert. Let them focus on what they do best (in Examine.com's case: supplement research) while I took care of everything else.
I don't ever go in with a specific plan, in terms of a "job-to-be-done". Our job was to provide unbiased and evidence-based research. The rest would follow, dictated by what our visitors wanted us to solve after that.
What went into building the initial product?
It wasn't that hard honestly. Looking back at the early versions of our site from archive.org is a reminder of how simplistic our approach was.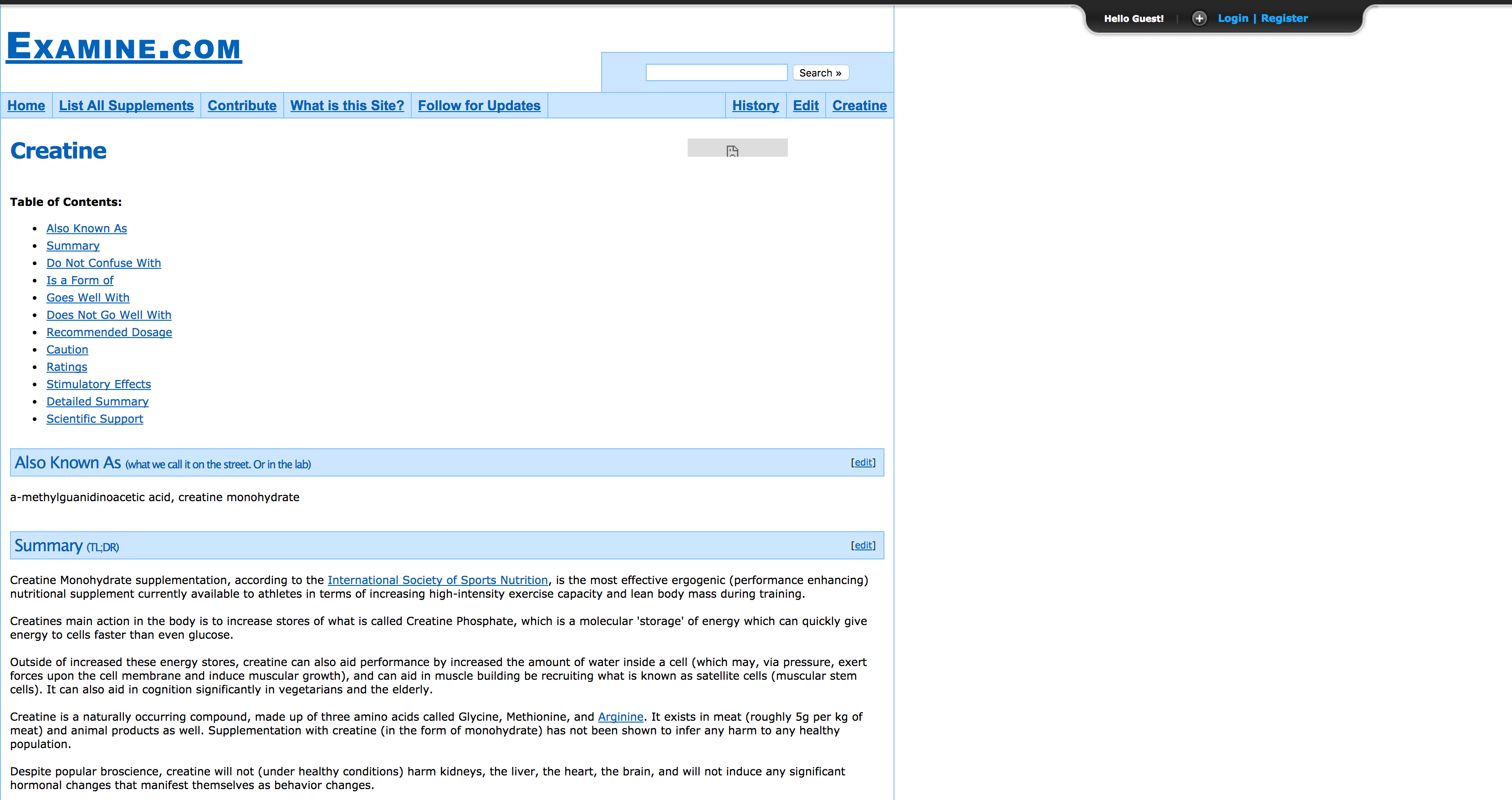 I was in Panama right after I recruited my co-founder, Kurtis. I've been in the domaining industry before, and quite a few domainers live in Panama. I picked up the domain Examine.com for $42,000. My logic was that even if the worst-case scenario occurred, where the site failed and I needed quick cash within 24 hours, I could still sell the domain for $30,000.
Once I got back to Toronto, it took less than a month to code a simple website whose functionality amounted to little more than basic database entry. We created our own simplified version of wikicode, since HTML was confusing to Kurtis, and this made it much faster to embed internal links. Our initial goal was to be like the tvtropes for supplement/nutrition — once you got sucked into the rabbit hole, there was no escaping it.
I coded this in PHP (LAMP) and self-funded it. The expenses were pretty low. Beyond the cost of the domain, I had enough spare server capacity to just host it for "free" in the meantime. I also agreed to pay Kurtis a stipend until I figured out how to generate revenue.
The design was a hatchet job of CSS, and our initial coverage was just the major bodybuilding supplements. We decided on a few must-knows for any supplement (e.g. what it's also known as, how much to take, what to take it with, what not to take it with, etc). If you refer back to that archive.org screenshot from earlier, you can see it wasn't slick.
And that was it. We came together on March 15, and by early June we were live. Kurtis did the research, and I made everything else tick.
How have you attracted users and grown Examine.com?
As both Kurtis and I were intrinsically part of /r/Fitness, our fellow redditors took up the site really quickly. Pretty much immediately, people started linking to our site the moment a supplement question was asked.
Since that day, reddit has sent us over 1,500,000 visitors!
At the same time, I started building relationships. Too many people see networking as wham-bam-thank-you-ma'am. I take on a much longer view; I only try to network with people who I think I will get along with. My focus is on the non-business side of things, since I have the time and patience not to think "I need something right now."
One key thing I did earlier on was to watch our referrals and social media mentions like a hawk. Anytime someone linked to or mentioned Examine.com, I sent them an email thanking them for the support. This was instrumental in building up relationships.
SEO was a bit of a headache. Because the domain examine.com had been parked, Google had essentially blacklisted us. It took us about 4 months to get any traction going.
By not taking a content marketing approach (aka churning out new blog posts to drive traffic to our site) and instead focusing on having a single page which we constantly updated with each newly-added supplemented, we found ourselves with a massive boon for our SEO.
This hit home for us in February 2012. At the time, we were getting roughly 200 visitors per day from Google. On February 6, this spiked to 1,643, then 1,639 the next day, then started to decrease again.
What had happened? Well, Dr. Oz had mentioned "raspberry ketones"" as a magical fat burner, and we'd been top 3 in Google search results for "raspberry ketones dosage."
This spike was incredibly important to us, as it drove the point home that there was a massive need for what we were doing, and as long as we kept at it, huge returns would be generated for us. (And in case you were wondering, we wouldn't break 1,643 again for almost ten months.)
The spike reinforced our work and kept us going.
I never bothered launching Examine.com with the press or submitting it to Hacker News or ProductHunt (though someone else did that years later — you can see the strength of our reputation in the comments).
To me launches are a bit of a disaster. Your mature product is nothing like your launched product, and far too many people can be put off by the obvious shortcuts you need to take when doing an initial release.
We simply released, iterated, and let the grassroots push us forward.
What's your business model, and how have you grown your revenue?
So initially we had no business model. I make fun of eyeball businesses, since I believe chasing eyeballs is usually about entertainment, and not solving actual problems. But since we were solving a specific problem, I saw us as different.
After about a year we started to survey our customers, and one of the biggest requests we got was to be able to generate a summary, or tabular, version of our data. An easy-to-look-up reference.
So we built that into the site, calling it a "Human Effect Matrix". For every supplement we covered, we collated all the human evidence based on specific goals.
For example, does creatine increase your power output? (Yes.) Does it decrease kidney function? (No.) And so forth.
It also works in the opposite direction, where users can start with a health goal, like lowering blood pressure or increasing testosterone, and the Human Effect Matrix shows them the supplements that work towards the goal.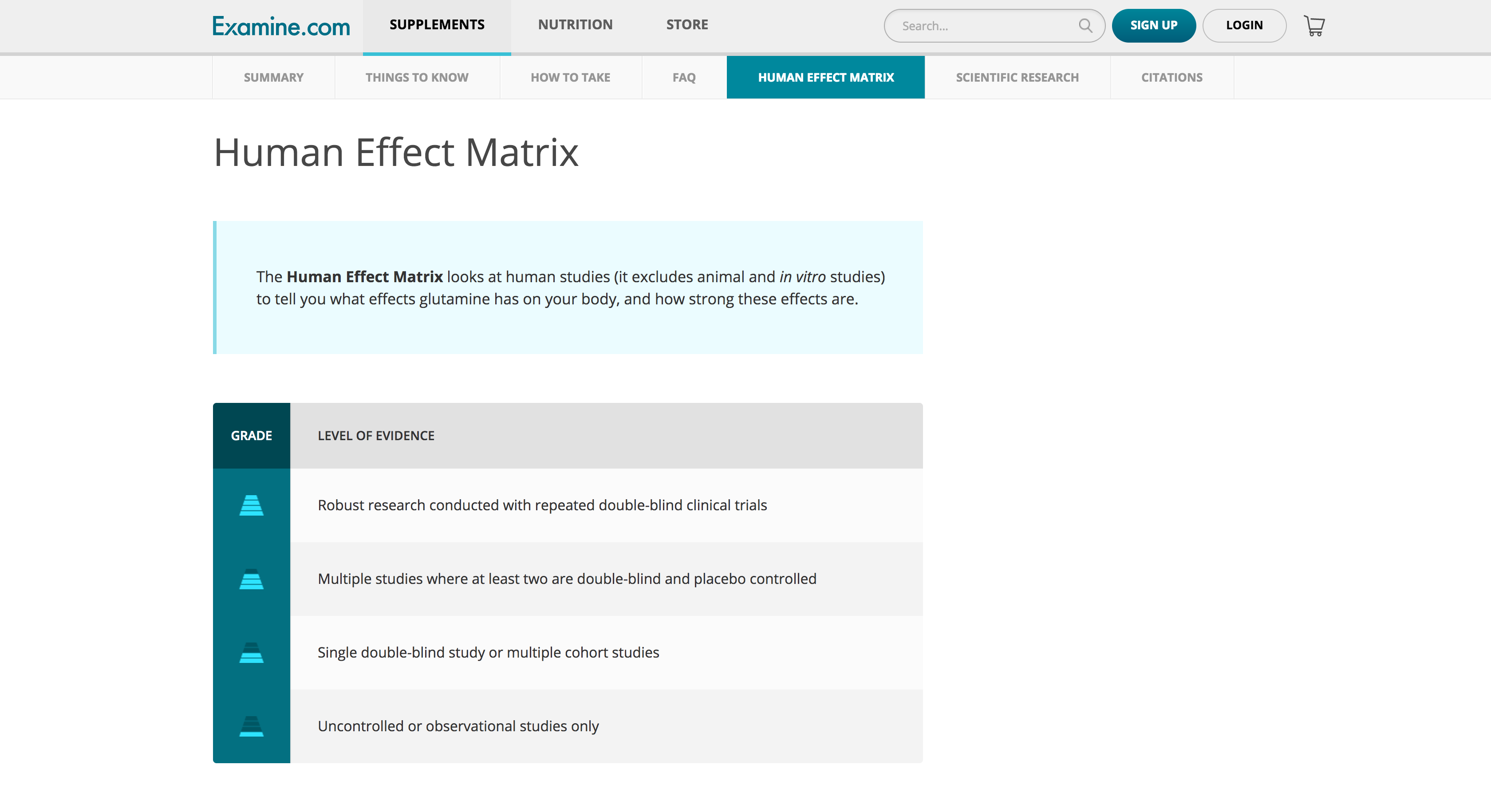 After about a year of testing and perfecting, we spun this off into a product and sold it as a PDF.
Although I had advised others on how to launch their products, I'd never done so myself, and the response was phenomenal. Because of the reputation and relationships we'd built over two years, everyone was happy to support us. The launch generated revenue in the low six figures for us, which we then used to hire and repeat the same process: survey our customers, find out what they were demanding, and build it out for them.
Subsequently, we've launched Stack Guides and our Examine.com Research Digest (ERD). The Stack Guides brought in a mid-six figure launch, and the ERD not only also hit six figures, but brought in some long-term stability via subscriptions.
A lot of people get seduced into a form of permanent launching, where they are obsessively creating new products to create traffic and sales spikes via launches. We find this to be akin to being a drug addicted. The smarter long-term play is to nurture the audience that visits and sell them everything you offer. Brennan Dunn has a great post on personalization.
It should be noted that people think surveying is some in-depth process, but it doesn't have to be. Yes, it is ideal to get on the phone and have a conversation. But something as simple as "What are you struggling with?" can generate incredibly useful data.
What are your goals for the future, and how do you plan to accomplish them?
We're big on focusing on what we do, becoming dominant at it, and then expanding. Our focus therefore has shifted from bodybuilding supplements, to fitness supplements, to health supplements, to all supplements, to general nutrition.
It's always been about research, and we've simply expanded our scope. So in terms of our offerings, next up are courses and certifications.
We also want to impact the mainstream media more directly, so we have a weekly private newsletter just for journalists in which we update on the latest nutrition studies.
In regards to traffic, we're currently at roughly 75,000 visitors/day. I'd like us to be comfortably at 100,000/day by the end of this year.
The ultimate goal here is to make an impact. The entire team is driven by that purpose — to be THE trusted source on nutrition and supplement research.
One big thing we will not change is our policy of not taking on any clients. No coaching, no consulting. This ensures that RDs, MDs, and personal trainers stay on our side.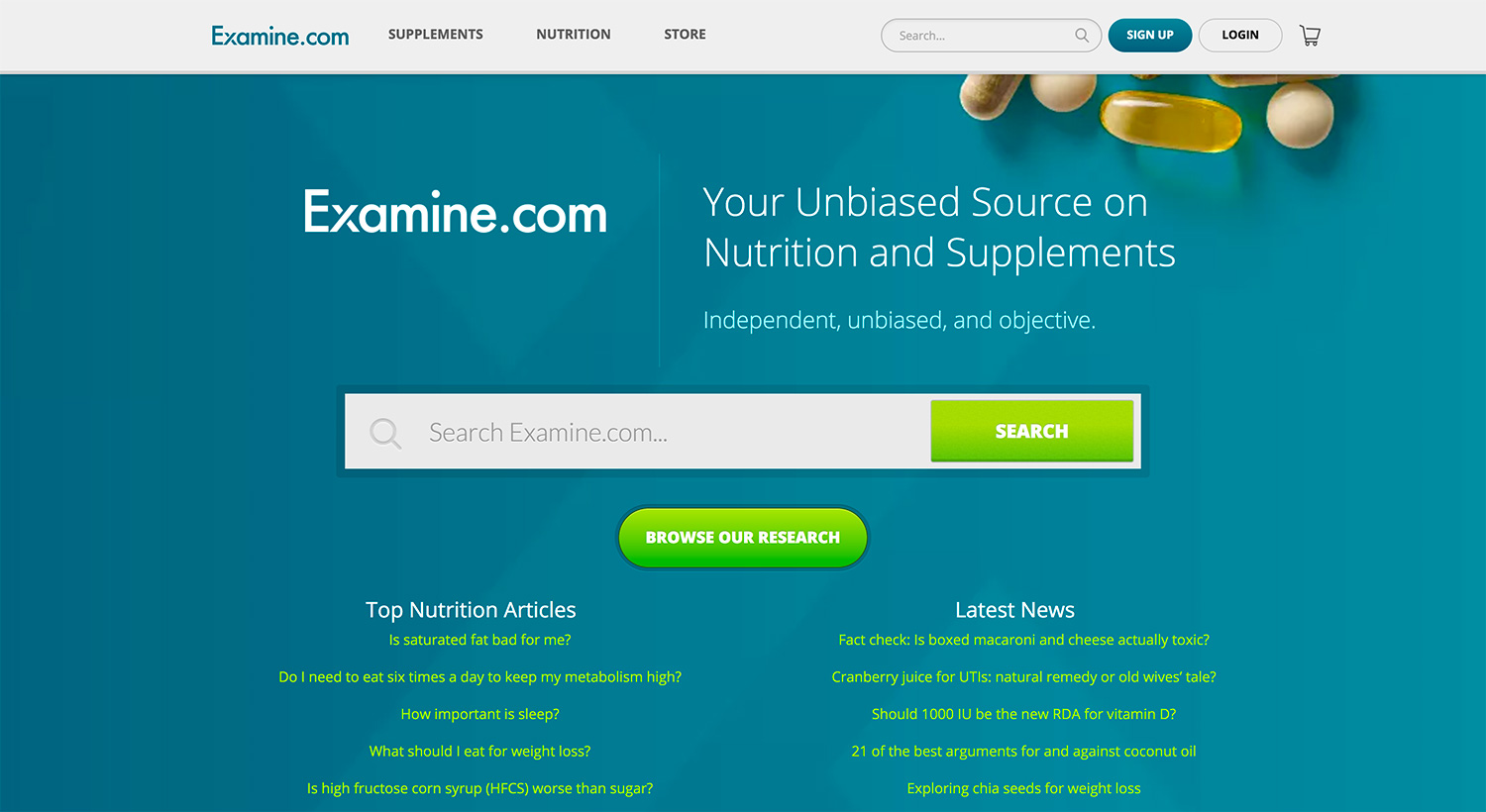 What are the biggest challenges you've faced and obstacles you've overcome?
Honestly, the biggest challenge was simply establishing credibility. And it would have been a lot faster to do by actually going to events and meeting people.
Kurtis, my co-founder, and Kamal, who now runs Examine.com, are the types of people who, five minutes after you meet them, you're thinking, "Damn, these guys know their stuff."
Going to events has been a boon in getting into conversations and letting people feel Kurtis and Kamal out, knowledge-wise.
So yeah, get up from your chair and go meet people. It makes a world of a difference.
What were your biggest advantages? Was anything particularly helpful?
The biggest advantage was that we had freedom. We had no one to answer to but ourselves, and that gave us the liberty to take as much time as we needed to do it exactly as we wanted to do.
The other big advantage was that we were very concise with each person's responsibilities. Kurtis was research, I was everything else. We would obviously give thoughts on what the other was doing, but we trusted that person to do it right.
What's your advice for indie hackers who are just starting out?
Having a co-founder (or a few of them) can be good, but it is incredibly important for everyone to know what their job is. Some people like (e)fame, whereas others abhor it. Some people are good with other humans, whereas others are more comfortable coding.
Know each person's strengths, and have them focus on that.
Furthermore, people try to do too much. Focus on a specific area. Retail eCommerce in the US is over $400,000,000,000. There is a lot of money online. I know dozens of entrepreneurs making over $500,000 a year in profit by focusing on a niche I had no clue even existed. For example, a friend was making six figures selling Mormon romance novels!
There are a ton of people I can recommend, but here's a quick list:
Where can we go to learn more?
You can follow my writing and thoughts over on SJO.com. You can also find me as @sol_orwell on Twitter, or simply on Facebook.
—
Sol Orwell , Creator of Examine.com
Want to build your own business like Examine.com?
You should join the Indie Hackers community! 🤗
We're a few thousand founders helping each other build profitable businesses and side projects. Come share what you're working on and get feedback from your peers.
Not ready to get started on your product yet? No problem. The community is a great place to meet people, learn, and get your feet wet. Feel free to just browse!
—
Courtland Allen , Indie Hackers founder