Growing a Spin-Off Business to a Standalone Success
Hello! What's your background, and what are you working on?
Hello, I'm Bohumil Pokštefl and I'm the CEO of Kontentino. I studied Innovation and Operations Management in Copenhagen, and later worked at the Innovation Center of West Virginia University where I helped people commercialize innovative ideas.
Kontentino is a social media management tool specifically developed for collaboration and content approval. It helps agencies to manage multiple social media accounts for their clients more effectively.
So far, more than 1,000 agencies and brands from all over the world use Kontentino. Last year we earned 400k€ revenue, which is four times more than what we earned in 2017. As of February 2019, we have 45k€ in MRR (monthly recurring revenue).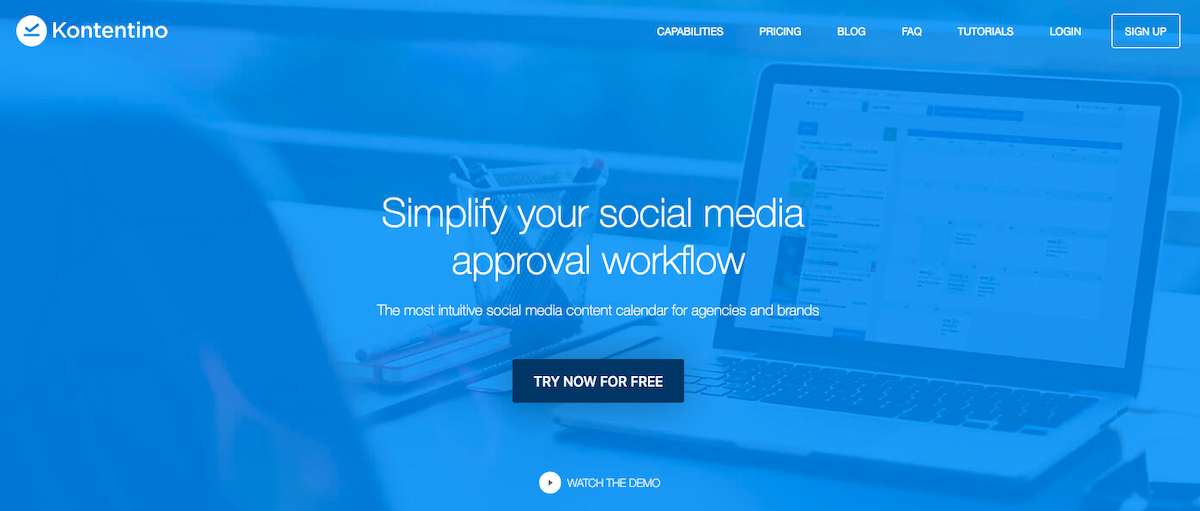 What motivated you to get started with Kontentino?
Kontentino was first developed as an internal tool for TRIAD advertising agency. Their social media managers were tired of chaotic communication when it came to creating and approving social media content. The whole process always involved a lot of spreadsheets, (lost) email attachments, and phone calls. It was messy and resulted in a lot of mistakes. So people at TRIAD decided to create a tool which allowed easy communication between copywriter, graphic designer, art director, social media manager, and client.
The main idea behind Kontentino was to make team collaboration and client approval much easier than it was before. In Kontentino, users see live post previews so they can easily imagine what the post will look like in the end. By simply clicking "approve" or "reject", the client either gives the social media team a green light or sends them the post for reworking.
What went into building the initial product?
I came to Kontentino by total accident. I wanted to work in TRIAD as an account manager. After the interview, considering my experience with startups from the USA, they asked me to try and launch Kontentino to market. That was in 2016, which was around the time TRIAD realized that Kontentino might have business potential.
We started with the initial money that TRIAD invested in Kontentino and since then we've been able to earn some money. In the first year that Kontentino was launched to market, we made 10,000€ in revenue and were extremely happy that someone was willing to pay to use Kontentino. During that time, it was just our CTO Ivan Hanák and me. It was all about the two of us communicating intensively with our existing customers and fine-tuning the product-market fit according to the feedback we were getting from them.
Initially, it was only a web-based platform, but we've since rolled out a mobile app for iOS and Android.
How have you attracted users and grown Kontentino?
We started to approach ad agencies in Slovakia and the Czech Republic and show them the product, and got a few other clients when TRIAD released Kontentino to several other agencies. When we decided to launch Kontentino in 2016, we relied heavily on Facebook ads for marketing and growth. 70% of our customers found us through Facebook, which is a bit unusual for a B2B business, but our target group is on Facebook so it makes sense. Facebook allows us to show the problem and solution (product) in a visually attractive way, which generated a lot of interest and created a lot of sales.
Our growth has been great. In 2016, we had 26 paid accounts and 10k€ in revenue. One year later, it was up to 168 paid accounts and 100k€ in revenue. We started with just five registrations per day and grew that to 20-25 per day just a year later.
We focused on lead qualification and converting leads to paid customers, with a conversion rate of 10%.
My advice to entrepreneurs that are just starting out? Listen to your customers. This sounds cliche but it is what really helped us to craft the product, which required understanding our customers' problems and keeping the retention high. So, put a human face in front of the cold software and people are gonna love you.
What's your business model, and how have you grown your revenue?
We are a subscription-based SaaS. We have five plans, which differ based on the number of users and the number of pages, as well as other premium features. Customers can choose to pay on a monthly basis or for the whole year with a 10% discount.
We use Braintree and, for some bigger clients (especially enterprises), we have a bank transfer option.
We charged from day one. But for some valuable potential clients, we offered longer free trial periods. Now we offer a 30-day free trial to everyone.
Our pricing changed two times. Both times we doubled the prices. The first price change was successful but with the second one, the value grew only by 30%, not 100%, so now we are going to do some adjustments and test new pricing plans.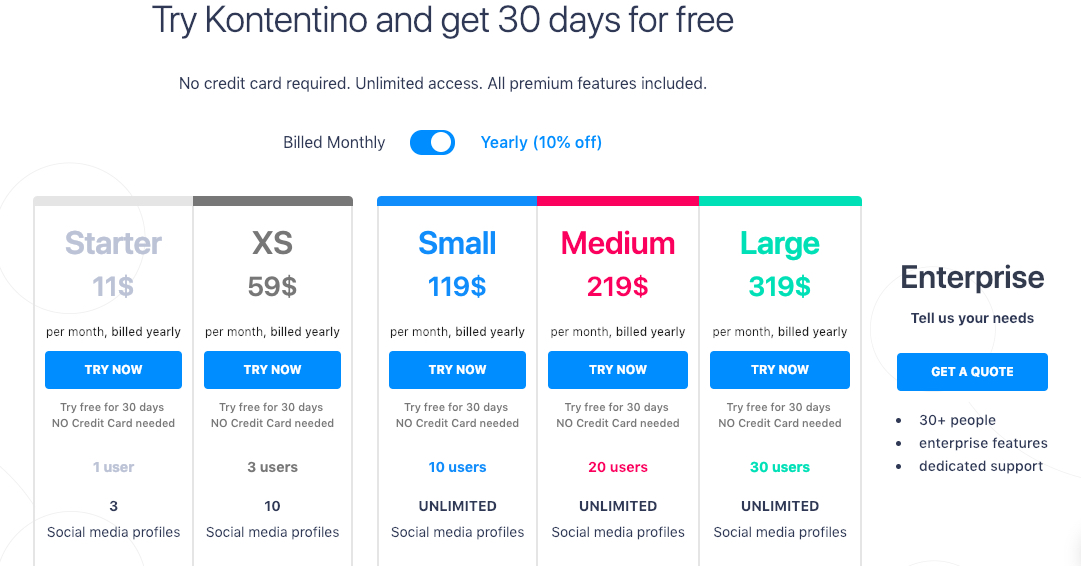 What are your goals for the future?
We are planning to add some more modules helping our users to do social management even more effectively. We plan to continue growing steadily by 10-15 % per month. We do not make exact plans because we are not psychics, but we do our best to make our customers and employees happy, and everything else seems to fall in line after that. We are built around sustainable, long-term vision and business models.
What are the biggest challenges you've faced and obstacles you've overcome? If you had to start over, what would you do differently?
We are dependent on social media platforms. Since this business is fast-changing, many times we need to adjust in order to fall in line with Facebook, Instagram, and other platform changes and rules. This can sometimes limit the growth we want.
I am glad to say that we did not have any big mistakes worth talking about. We learn from every new activity we do and then we craft the processes according to the insights we gain. Each month, we have a meeting where we talk about challenges, learning, and actions we can take based on knowledge gained.
Have you found anything particularly helpful or advantageous?
I think the biggest advantage that we had was our advertising agency background. Since Kontentino was developed with the help of social media managers, we knew exactly what we needed to provide for our customers. People from TRIAD were always willing to lend a helping hand and manage our Facebook campaigns, create a promo video, etc.
Do not plan! Do the trial and error process instead. Planning will usually slow you down and it rarely goes as planned ;D. If you are a spin-off company within the same industry, take advantage of all the support and expertise around you.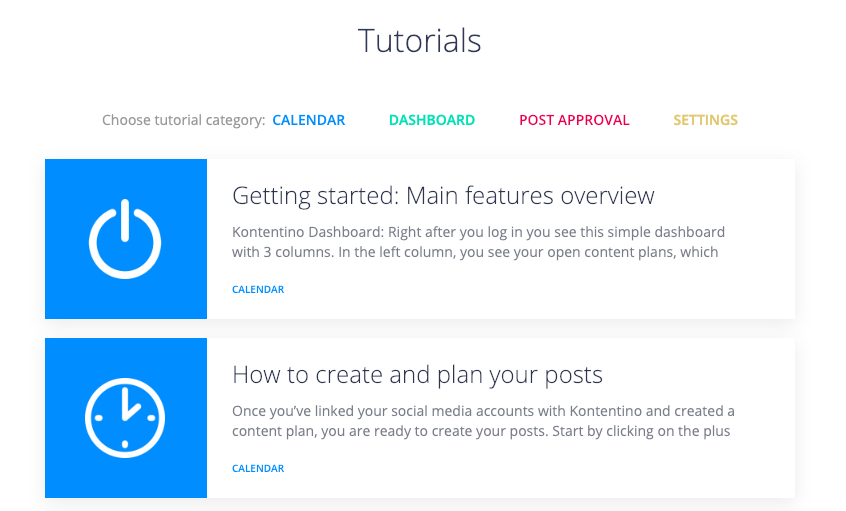 What's your advice for indie hackers who are just starting out?
I recommend to check out Simon Sinek's thoughts. I always feel very inspired by his positive approach to life and work.
The other thing is to just do what you enjoy and what you are passionate about. Those are the things you'll master and become very good at, if not the best. If there are tasks you dislike but are part of the activities you like, just get them done first so you can move on with your day.
Where can we go to learn more?
If you'd like to learn more about Kontentino and our work, check out our website and our blog where we publish articles and case studies from the world of social media. Feel free to follow us on Twitter @kontentino or @pokstefl and visit our Instagram to see our work life.
If you have any questions, please don't hesitate to write them in the comments. A big thank you to Indie Hackers for having me!
—
Bohumil Pokstefl , Founder of Kontentino
Want to build your own business like Kontentino?
You should join the Indie Hackers community! 🤗
We're a few thousand founders helping each other build profitable businesses and side projects. Come share what you're working on and get feedback from your peers.
Not ready to get started on your product yet? No problem. The community is a great place to meet people, learn, and get your feet wet. Feel free to just browse!
—
Courtland Allen , Indie Hackers founder