How a Few False Starts Paved My Way to $3K/Month
Hello! What's your background, and what are you working on?
Hi! I am Vikas Yadav, an electronics engineer, developer, and entrepreneur from India. I founded GrumpyText, an online blog content service that provides unlimited content with SEO keyword research and analysis for brands and startups, whether newly launched or well-established.
When I first started studying engineering, I took on a lot of side gigs to pay the bills, ranging from freelance work to tutoring to writing, and I was always looking for more work. During my sophomore year, I came across the concept of online marketing and immediately knew that I wanted to pursue it over the standard 9 to 5. I could see that, if done right, it could be very lucrative and I liked the prospect of creating and controlling my own hours, so I dove in and tried to learn as much about it as I possibly could.
Once I felt like I had a decent enough understanding of the ins and outs of online marketing, I invested the money I had earned from freelancing into purchasing domains and hosting and selling them. Two months later, I launched my first affiliate marketing website. It did not go well. Over the next two years, I continued to launch and continued to flop, but I never considered giving up. All of the failures added to my body of knowledge and helped me continue to build the experience I needed to keep going and work towards success.
In October 2018, I launched GrumpyText, one of my biggest projects to date. Within just three months, GrumpyText reached $1,200 MRR and is currently bringing in $3,000 in monthly revenue.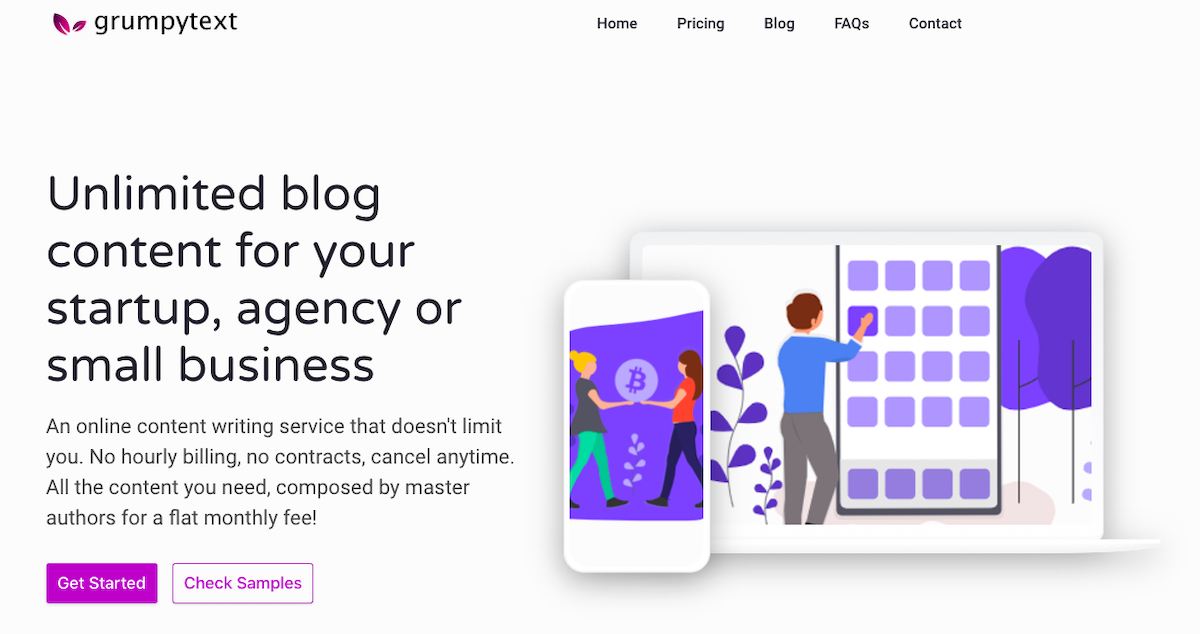 What motivated you to get started with GrumpyText?
While I was working on my affiliate site, it occurred to me that pretty much every business has a need for high-quality content in order to attract and retain an audience. It also seemed like many startups and business were still unaware of how important keyword optimization was for growing a user base and increasing revenue. As I see it — if content is king, then SEO keywords are the queen of the operation.
That got the gears turning and I began thinking about how to build a platform that provides content and keyword research services for a flat monthly rate. At this point, I'd become pretty adept at SEO and knew how big of an impact it could have on rankings, marketing strategies, and revenue. So I put a call out to the professional writers in my network and asked them to send me their portfolios so that we could start building productized content and also set up a separate team focused on SEO keyword research to boost the work the content team would be delivering.
What went into building the initial product?
I founded GrumpyText just after I graduated. It's been completely self-funded.
In the early stages, before I'd launched or really formed GrumpyText into a solid idea, I was worried about whether I'd be able to balance founding a company with my studies, and if I could really succeed in founding a company since I was so young and had relatively little experience. But once I launched, I realized that being the underdog has its benefits. Starting from zero and feeling tiny in comparison to your competition is valuable — you know your product in and out because you built it, you learn what you're good at and what you're not, and you're challenged from the start to take personal responsibility for what you put out there, whether it be your actual product or your communications, leadership style, and management skills.
I was already familiar with WordPress and pretty good with Photoshop, so it only took me a week to design the landing page, including the company logo and various graphic icons..
How have you attracted users and grown Grumpytext?
Our initial growth was mostly from word of mouth, but we've branched out to a few different platforms since then to try to expand our customer base.
After we built the MVP we launched on BetaList, which was a great way to gain some traction in the market and build up our user base. We paid to be featured in their highlighted Monday spot and to be incorporated into their Wednesday newsletter. We got 257 visits from our BetaList launch (predominately from the US, UK, and Western Europe) and landed 26 subscribers. Overall, it was a great success and I feel like we got much more out of BetaList than if we had invested in Facebook Ads or something similar at this stage. In addition to BetaList, we did a bunch of posting on Reddit and other forums, commenting and adding valuable input, answering questions, adding backlinks, etc., which served to boost our visitor numbers and our SEO.
The various Slack, Whatsapp, and Telegram founder and entrepreneur groups that I'm a part of also helped get the word out, for which I am grateful.
Something that didn't boost our numbers but was still valuable was cold emails. They didn't produce very many sign-ups, but blasting our product out to so many people definitely helped spread the word and increase our market presence. In a similar fashion, I also targeted content- and affiliate-marketing-related Facebook Groups in the hopes of connecting with content-driven business.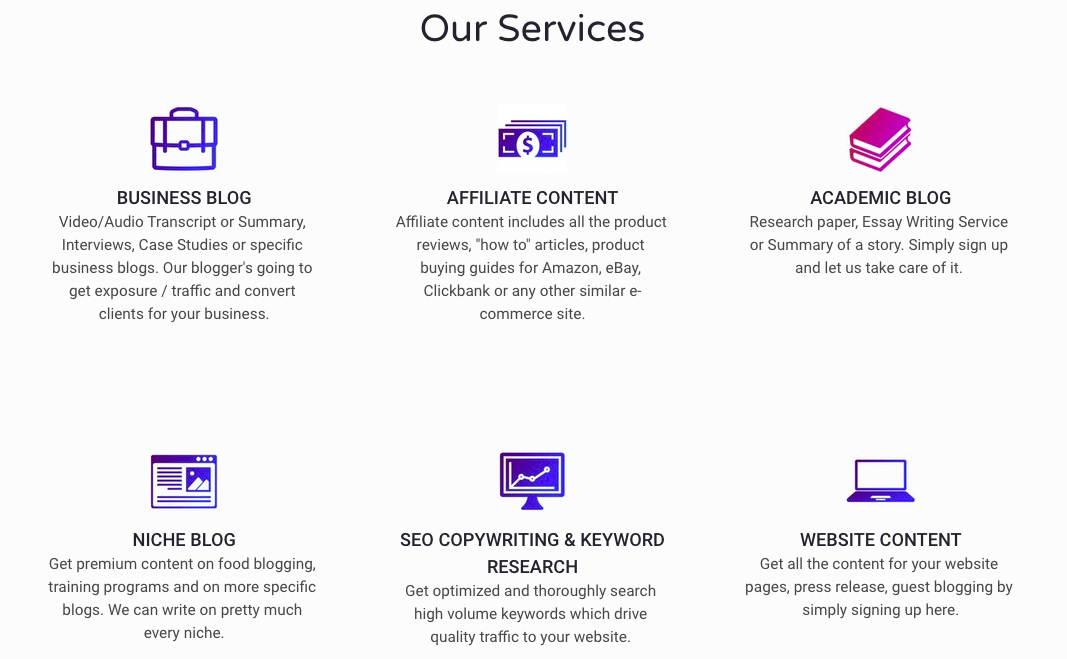 What's your business model, and how have you grown your revenue?
We operate on a straightforward, monthly subscription model with five different pricing options:
GrumpyText Small ($297) — Short content (500 words or less), typically used for marketing ad copywriting, PR, guest blogs, video/audio transcript or summary, email script, newsletter, or small to medium blog posts.
GrumpyText Small + Keyword Research ($399) — In addition to 500 words of content, customers get access to our dedicated SEO and Internet Marketing Division to help with keyword research. We use the keywords we've researched and analyzed in the content and suggest seed links.
GrumpyText Startup ($999) — Longer content (1,000 words or more), generally used for product review articles, long blog articles, academic research papers, case studies, etc.
GrumpyText Unlimited + Keyword Research ($2,999) — Unlimited services for short and long-form content with keyword research included. This is most suited to agencies and startups that outsource their content creation as well as businesses that require bulk work.
GrumpyText One Content Request ($99) — One 1,000 word article per month.
Most users are on the GrumpyText Small or GrumpyText Small + Keyword plan, so it seems like our biggest customers seem to be small and early-stage startups who are on a tight budget but still looking for content to create conversation around their product.
We don't really discriminate in terms of what kind of content we will produce, and currently offer content creation for business, education, and niche blogs, landing pages and PR for websites, affiliate content, and SEO copywriting and keyword research. Each piece of content has a turnaround time between 24 to 48 hours, and we'll incorporate any keywords that have been provided or do the keyword research ourselves and suggest seed links.
We've been charging from the start and actually acquired some of our first customers from Indie Hackers. For now, we process payments through PayPal, but are looking for alternatives since PayPal has a really bad currency exchange rate that ultimately hurts our bottom line.
I truly feel like the biggest factor that has driven customers our way and kept them with us is the quality of our work. I really value customer feedback and try to proactively seek it out whenever possible, which has created a lot of opportunities to learn, grow, and improve, and given me ample food for thought. Everyone has something to teach you if you're open to it.
What are your goals for the future?
My main goal is for GrumpyText to reach $10k MRR before the end of 2019. I think we can do this fairly organically if we stay focused on providing quality over quantity. So, instead of taking the first 100 clients that come through the door and pumping out as much content as possible for as much money as possible while probably dealing with a lot of internal and external churn, we'll take the first 20-25, provide them with diligent, well thought out, high-quality content, and encourage them to spread the word to businesses in their network.
The background goal is to build up our own clout and global audience through SEO and content marketing. SEO is a long game, so we're trying to build out some quality guest posts, add in well-researched backlinks and seed links, and overall practice the SEO skills we've spent so much investing in for our clients.
On a personal level, it's been a long-time dream of mine to build and test my own SaaS product from the ground up, so I'm working toward that. I'm looking to add to my Rolodex of coding languages and become a full-stack developer and am currently learning Java and AngularJS.
What are the biggest challenges you've faced and obstacles you've overcome? If you had to start over, what would you do differently?
We've definitely had our ups and downs. The biggest challenge I've faced thus far has been putting too many eggs in one basket. One of our biggest initial customers made up about 40% of our income, and instead of diversifying our revenue stream, I invested in keeping our big fish happy. We ultimately ended up losing that account and didn't really have a backup plan. It took us a while to recover from that hit since we didn't have much to invest in our sales team in order to try to make up for the loss. Despite two weeks of zero revenue, we made it, but just barely.
I think it's also important to remember that, despite the viral age we live in, greatness takes time. It usually doesn't just happen overnight. Greatness comes through putting in the work — calling, emailing, coding, sweating — and perfecting your craft with practice. Simply put, reading a book or listening to a podcast isn't going to get you there. You have to put in your 10,000 hours.
I'm also an advocate of underpromising and overdelivering, and being authentic with your customers. Clients like to see that there is a real person behind the business.
If I had to start all over again, I think I would try to expedite the process by pairing up with some talented developers and founders, working with them, learning from them, and trying to put out my product as quickly as possible. There's no point in mulling something over to death: If you have a idea, you should act on it.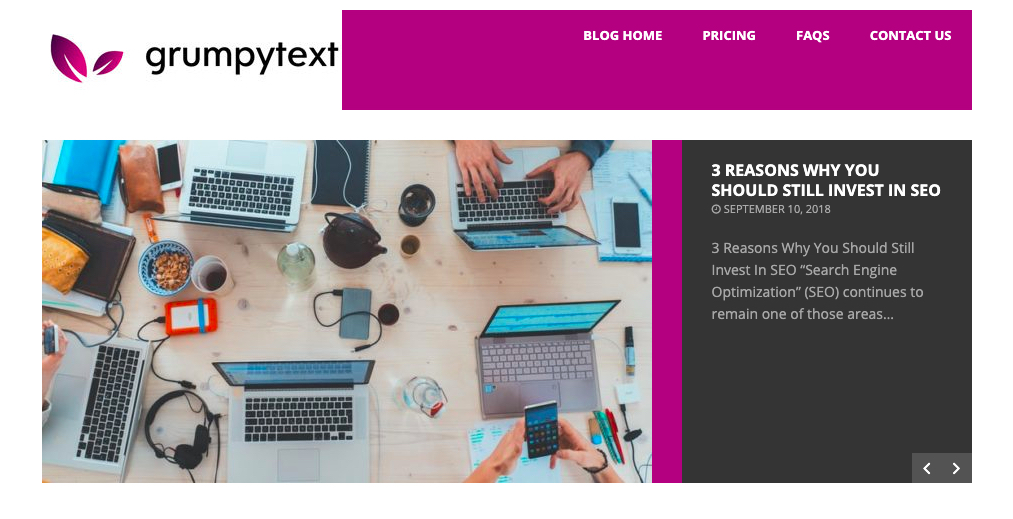 Have you found anything particularly helpful or advantageous?
My personal daily strategy is to read and then implement. I read anything from business blogs to non-fiction books to find content inspiration. Here are some of my picks:
Books — Crushing It! by Gary Vaynerchuk, Rich Dad Poor Dad by Robert Kiyosaki, and The Laptop Millionaire by Mark Anastasi
Medium blogs — If you find good ones, they can really teach you how to start a conversation with your audience. The site is full of ambitious creators and there are many gems to find in their writing.
Quora answers — These can really help give you a multitude of perspectives about any one topic. You can get a bunch of different viewpoints, often from individuals who are within your target audience, and start to learn how even your most obstinate clients think about your product and your business. You can also find some really great advice from knowledgeable entrepreneurs and founders who have already been where you are and come out the other side.
TV and media — I also think TED Talks, the StartUp Web Series, and shows like Shark Tank, Billions, and The House of Lies have some great insights
What's your advice for indie hackers who are just starting out?
I try to live by the five P's: patience, persistence, perseverance, passion, and purpose. I also try not to get sucked into social media unless it's for business purposes, and I advise everyone to do the same. Whatever you do, don't give up. Be kind to yourself, appreciate your strengths, and don't worry too much about what other people are doing. The only successes or failures that matter are your own.
Try to surround yourself with people that will lift you up and always remember that you are worth it. Also, don't pursue things that you don't care about. Work on things that inspire you and that you think will make an impact.
Where can we go to learn more?
If you're looking for high-quality content and SEO keyword research, you can find us at GrumpyText.com and check out our blog while you're there. You can also find us on Twitter @grumpytext, or find me personally @vikaszv95.
Feel free to leave any questions in the comments below, or shoot me an email or chat through the website.
—
Vikas Yadav , Founder of GrumpyText
Want to build your own business like GrumpyText?
You should join the Indie Hackers community! 🤗
We're a few thousand founders helping each other build profitable businesses and side projects. Come share what you're working on and get feedback from your peers.
Not ready to get started on your product yet? No problem. The community is a great place to meet people, learn, and get your feet wet. Feel free to just browse!
—
Courtland Allen , Indie Hackers founder