Making $3,500/mo Writing Tech Thriller Novels
Tell us about yourself and what you're working on.
Hi, I'm Eliot Peper. I write novels and build technology businesses. I'm the author of five fast-paced, deeply-researched thrillers with diverse casts that explore the intersection of culture and technology.
Cumulus is a science fiction story set in a near-future Bay Area ravaged by economic inequality and persistent surveillance.
Neon Fever Dream is about a dark secret hidden at Burning Man.
The Uncommon Series is the #1 top-rated financial thriller on Amazon and follows a tech startup that gets caught up in an international conspiracy on the way from garage to IPO.
The books have earned a cult following in Silicon Valley and have a general readership in the tens of thousands. Depending on how you break down the various revenue streams, right now I'm making about $3.5k/month from the books. I also have a reading recommendations email list with ~3k subscribers.
When I'm not writing, I advise entrepreneurs, executives, and investors as a strategist. I studied international relations, have been an early employee or founder at multiple startups, and worked as an entrepreneur-in-residence for a venture capital firm. My writing has appeared in publications like VentureBeat, Xconomy, and TechCrunch. I've given talks at places like Google, Qualcomm, and Future in Review.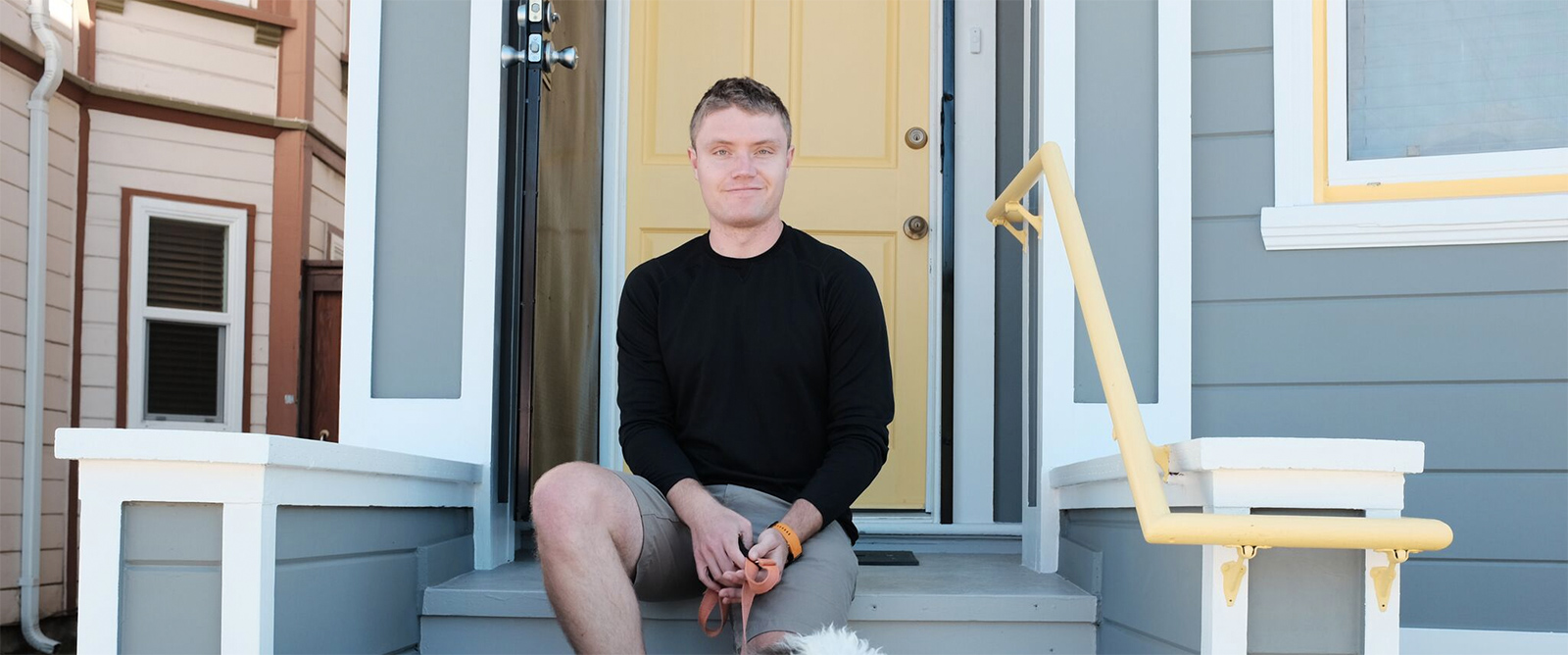 How'd you get started with writing these books?
I've been a voracious reader ever since I was a child. I was the kid who'd hang out in a dusty corner of the library on sunny summer afternoons and lose myself in wild and wondrous adventures. I got a taste for adventure first-hand working at my first tech startup. It was addicting, and I went on to work at various startups and then for a VC. I read piles of business books, some of which were quite insightful (and many of which weren't), but even the best ones seemed to be missing something.
Nonfiction can be filled with useful advice and lessons learned but doesn't give us the window into the highs and lows of the lived experience of entrepreneurship. The startup world is the perfect canvas for adventure: high powered personalities, world changing technology, fortunes won and lost. But despite the inherent human drama, I couldn't find any good fiction that got it right. So one afternoon, I decided that if I couldn't find the right story to read, I would try my hand at writing it.
I just opened a Word document and starting writing Chapter 1. I didn't do any planning, outlining or anything else. Instead, I just dove right into the story. Once I'd written a few chapters, I sent a cold email to Brad Feld at Foundry Group. I loved how transparent and authentic Brad's writing was on his personal blog and he often mentioned how much he loved reading. So I drafted an email about my dream of writing a tech startup thriller, attached the chapters, and pressed send.
Honestly, I wasn't expecting a response. Brad is a crazy busy guy and I was a stranger with a weird project. But to my surprise and everlasting gratitude, he replied within a few hours saying he loved it and wanted to see more. That gave me the kick in the pants I needed to believe in myself and take the project seriously. When I finished the rough draft the following summer, he invited me to publish with FG Press, his new publishing company.
How'd you find the time and funding to do this?
When I started writing the first book, I was an entrepreneur-in-residence at a venture capital fund in San Diego. In addition to financings, I spent my days working as a drop-in operator to help our portfolio companies advance past their next growth milestones. The writing started as a hobby, something to do for the pure joy of it, a dream to realize instead of sitting in the haze of what could be. I made slow but steady progress on the draft.
The following year, my wife and I had planned an international sabbatical. We spent 33 days trekking through Himalayan backcountry, learned to cook injera in Ethiopia, and explored the jungles of Sumatra. All in all, we spent nine months traveling across Asia and East Africa and spent $12k per person including all airfares (we built a financial model for the trip which you can access here). Along the way, I finished writing the rough draft of the first book.
When FG Press extended the publishing offer, I was ecstatic. They financed the editorial and production costs and Uncommon Stock: Version 1.0 debuted at #8 in its category in March 2014. It just passed 250 reviews on Amazon with a 4.3 star average rating. FG Press went on to finance and publish the sequel, Uncommon Stock: Power Play as well.
Once we came back from our trip, I knew I wanted to take writing more seriously. So rather than seeking out a full-time job, I continued to do drop-in operations and advisory work as an independent consultant. Since then, I've spent about half my time on the books and half my time consulting. The income from consulting has helped finance both the time and direct costs associated with writing and publishing novels. Eventually, FG Press decided to shut its doors and the rights to the books reverted to me. I self published them and then went on to self publish three more books.
Once I have a story in mind, it usually takes me 3-4 months to write the rough draft of a new novel.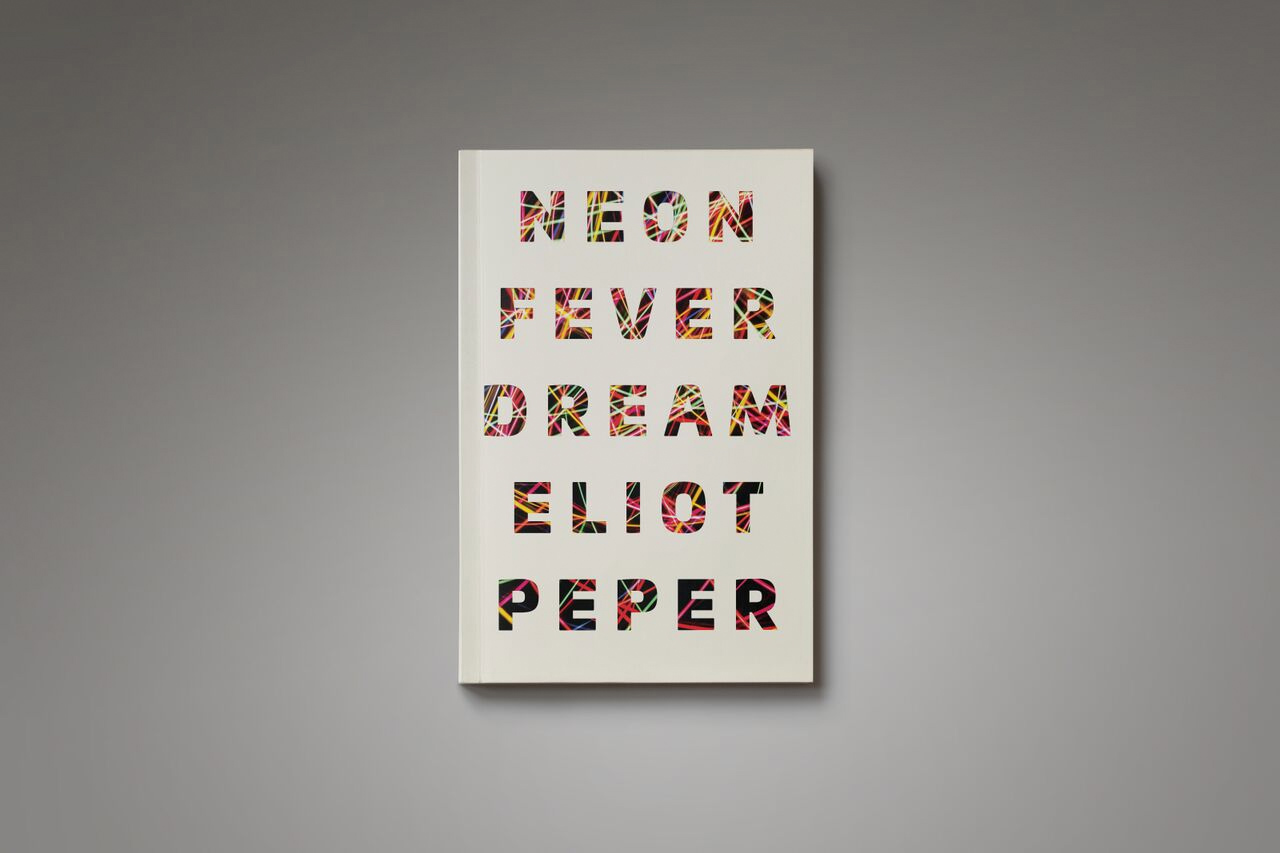 How have you marketed your books and gained more readers?
I've launched five novels. Along the way I've made a lot of mistakes and learned a lot. Having helped launch B2C and B2B products and services before, I've found that many of the same principles apply to books (and some don't).
Cumulus came out on May 5th, 2016. Within 24 hours of release, it hit the front page of Reddit, became the #1 cyberpunk bestseller on Amazon, raised thousands of dollars for the Electronic Frontier Foundation and Chapter 510, and generated a dozen separate inbound literary/film/tv rights inquiries from major agencies and production companies. Legendary science fiction author William Gibson called me two days later, and I went into a fanboy coma. Google invited me to come give a talk. Esteemed folks like Tim O'Reilly, David Brin, Ramez Naam, and Cory Doctorow among others shared or said nice things about it. It earned reviews in major publications like Businessweek, Popular Science, and TechCrunch. This is extremely unusual, particularly for a self published book.
Here is the basic philosophy I follow for all launches. If you replace book with "product" everything still applies:
Find out where people who would love the book already hang out (blogs, podcasts, events, sites, who they follow on twitter, etc.) and who the relevant influencers are. Very low hanging fruit here: look for reviews/discussions/interviews of similar books/authors.
Research the influencer's body of work to see what they really love to focus on. Reach out with a personal message that clearly demonstrates specific value to both the influencer and their audience. The idea is to deliver value to them and spark a potential friendship based on shared interests, not just push the book.
Build long term relationships with each influencer, regardless of whether or not they're interested in the book. Find ways to help them. Same goes for fans and everyone else.
Leverage every piece of coverage into more coverage by "leveling up" the media food chain as more attention is earned from larger audiences, which piques gatekeeper interest.
Experiment with new stuff. This is mostly just for fun. For example, we created a real landing page and social media account for the fictional tech startup in my first novel. The protagonist also wrote an "op-ed" about cybersecurity for Tech.co.
Taking that a step further, here is how I put that philosophy into action:
I've had some nice hits. But I pitch a LOT of people. Literally multiple Google pages of reviews from similar novels. I had an average response rate of ~10% and less than half of those did anything with it.
I always research the writer. I looked at other articles/reviews they had written about other topics/books. When I reach out, the email is personal and referenced what I liked about their writing/perspective. The email subject always references something they had written.
I have a "press kit" about the book with key facts, background, and coverage that I could copy paste into an email. I also have a Dropbox of high def images of me and the book ready and available for anyone drafting a post. People are busy, writers especially so. They always have more important things to do. The more you can help them do their jobs and create something awesome, the better.
If I am pitching anything besides a straight review, i.e. a guest post or an interview, I always reach out with a ready idea sketched out. I read the publication (or podcast, etc.) in question and see what posts resonate best with their audience. Then I brainstorm a few ideas I can share that would really add value to that audience, rather than flogging my book. That way, when the gatekeeper in question reads my email, they see I respect their audience and have already come up with someone relevant. Again, making their lives easy.
I always, always, always give the person an easy out. For example, "No worries at all if this doesn't sound fun for any reason. You probably get dozens of inquiries just like this one every week. I know how busy you are and have an enormous amount of respect for your work." This gives them the emotional space to decline in good faith, and turns the pitch from a needy demand into a generous offer. If you don't respect an influencer's time and work, you shouldn't be reaching out to them in the first place.
Bonus: Reaching out is the beginning of a long term relationship, not a transaction. I follow everyone on social media, share pieces of their work that resonate with me, and continue to follow up and interact with them and their audience. My hope is to one day count them as friends.
Successful launches are based on a combination of luck and hard work. But it's critical to remember that launches are less important than they appear. At the end of the day, the only thing that matters is making things that improve peoples lives whether it's a piece of literature or a product that solves a problem. If you create something amazing, your readers or users will become your biggest champions.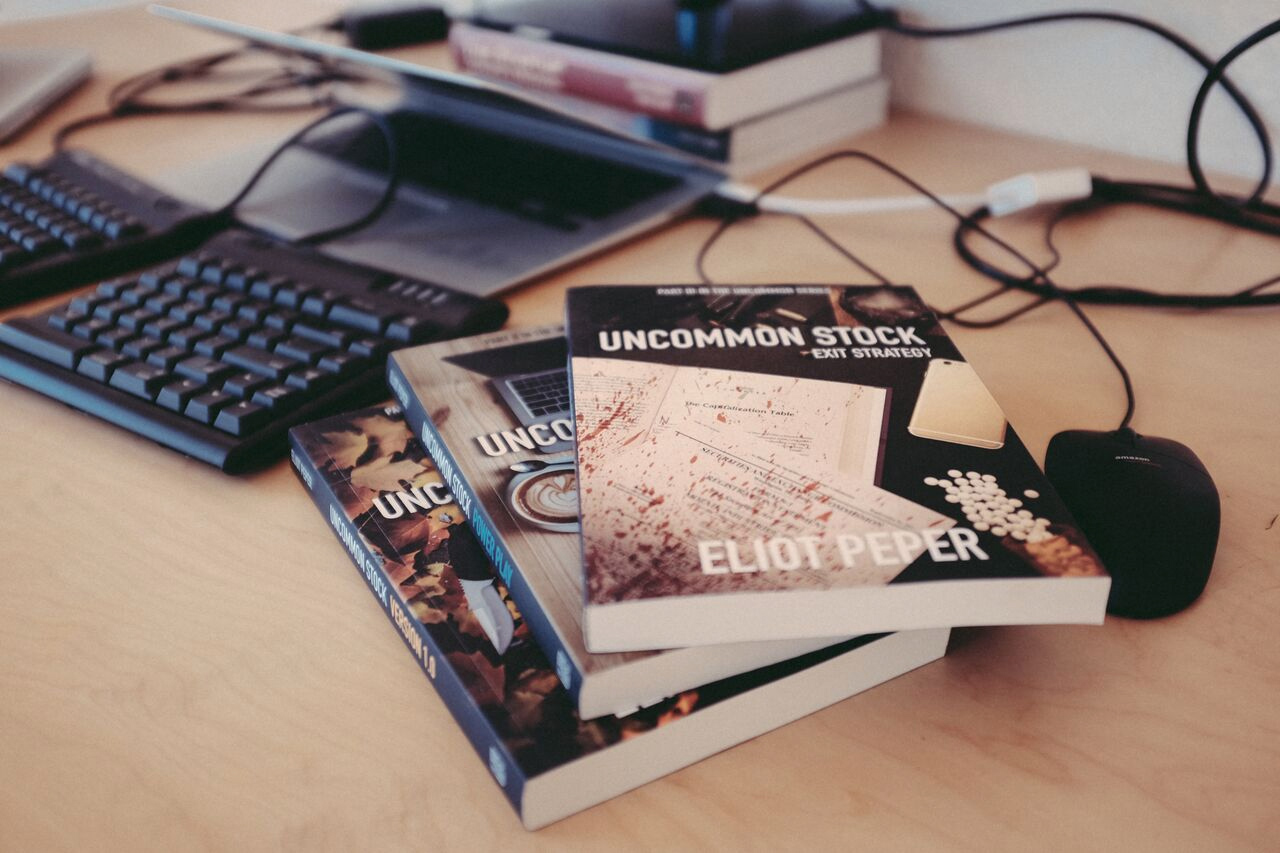 What's the story behind your revenue?
I make approximately $3.5k per month from the books. This varies a lot month to month. There are high peaks ($10k+/month) and low troughs ($500/month). The peaks are often associated with a launch or a piece of media coverage that really resonates. That number has built steadily over time since my first book came out in spring of 2014.
The majority of my revenue comes from book sales. I distribute the ebooks through Kindle Direct Publishing and iBooks. I distribute the paperbacks through Createspace. I distribute the audiobooks through ACX/Audible. Approximately 95% of direct sales revenue comes through the Amazon platform in one way or another. Apple's ecosystem is a distant second with in person transactions at events in third.
I also generate revenue through subsidiary rights sales. For novels, that means foreign language publication rights, film/tv rights, video game adaptations, product licensing, etc. Bound has bought rights to my latest two novels, Cumulus and Neon Fever Dream, which it is adapting into native digital serials complete with artwork and extras. I work with Brian Lipson and Josh Russak at IPG in Hollywood and Martha Millard at Sterling Lord Literistic in New York. I'm also collaborating on commissioned original stories for a few select publications.
After experimenting with various pricing models, I've settled on $4.99 as the base price for an ebook and $11.99 as the base price for a paperback. There's a lot of hand waving here but I don't think that pricing makes an enormous impact for books as long as you stay within established norms. People decide what they want to read based on content, not business or pricing model.
I spend ~$10k on editorial and production costs per book and work with world class freelancers like Kevin Barrett Kane at the Frontispiece (here's a deep dive into how he designs book covers). In a world of infinite digital media, books need to be so good that readers find you. Making every story the best it can possibly be is my one and only focus.
All my books are in the black in terms of direct production costs. However, if you count the time I invest in the creative process, it's nowhere near profitable. On the other hand, once a book is out in the wild, it continues generating revenue for years even if I go on vacation.
What are your goals for the future?
I've always seen writing as a long game. It takes years of consistent work to improve craft and build an audience. Financial and creative success are very different things, but I measure both on a time horizon of decades, not months. I'm focused on telling the best stories I possibly can, and making a living doing it.
If you had to start over, what would you do differently?
I would spend way less time and effort on publishing (including marketing, etc.) and way more on writing. Ultimately, readers are your ambassadors to the rest of the world and readers want something very specific: more, better stories.
But it's so easy to get caught up in the madness of various online platforms, marketing strategies, partnership opportunities, and clever distribution ideas. It can suck away all the time that should be spent crafting new books. At the end of the day, you can make a lot of noise without really achieving anything or contributing something to the world.
The best thing I can do for my career as a writer is write.
What do you think has helped you the most?
I didn't fall into the trap of believing I needed a lot of external "approval" before getting started. Too many aspiring writers do nothing but aspire. They think they need an MFA or a writing workshop before they can consider themselves a "writer." It's simple. You're a cook if you prepare food. You're a programmer if you write code. You're a writer if you write. Just do it and see what happens.
I've been extremely lucky so far. Influential folks have read and shared my books. Cumulus went viral in a way that was completely beyond my control and created a whole new set of opportunities. It's important to remember how significant a role luck plays in success, particularly in a hit-based field like literature. Nobody knows what will work and what won't. Instead of trying to engineer popularity, we need to focus on making truly amazing things that add far more value than they capture. I have a lot to learn and a long, long way to go.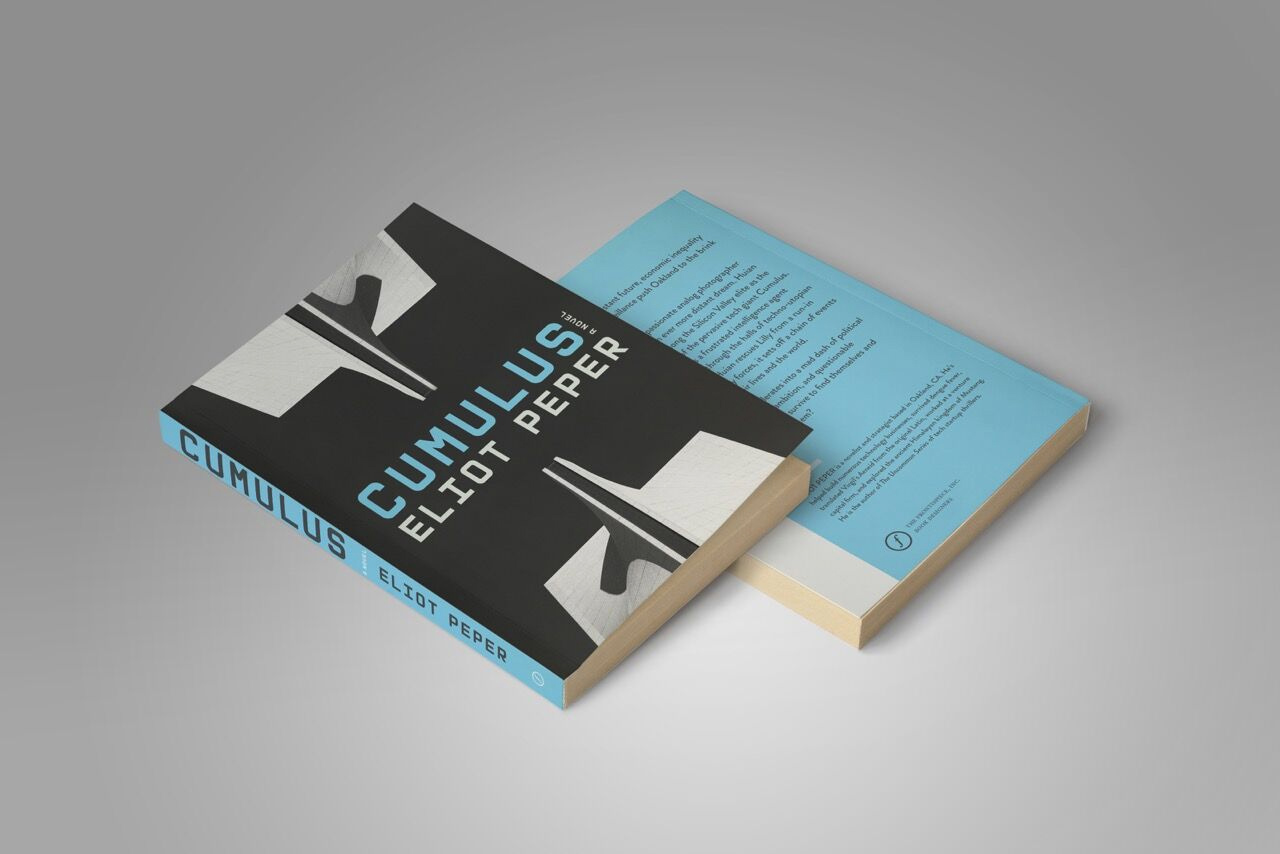 What advice would you share with aspiring indie hackers?
Read books. Books contain the distilled wisdom of humanity's greatest thinkers. They will up your game. They will expand your horizons. They will change your life. Indie Hackers might like these:
The Inevitable by Kevin Kelly is the most interesting nonfiction book I've read about the future in a long time. I constantly found myself rereading passages and marking pages to come back to later. Kevin has been an enthusiastic observer of both the human condition and the state of technology for decades as a cofounder of Wired, and his insights are deep, provocative, and wide ranging. In his own words, "When answers become cheap, good questions become more difficult and therefore more valuable." The Inevitable raises many important questions that will shape the next few decades. I interviewed Kelly about The Inevitable here.
Flatland by Edwin A. Abbott was originally published in 1884 and is proof that great stories survive the test of time. It's a mind-bending adventure starring a protagonist that lives in a two-dimensional world. The story is filled with humor, romance, and satire. Flatland is a captivating and delightful invitation to free our thinking from the artificial constraints we constantly impose on it.
The Hard Thing About Hard Things by Ben Horowitz is the best business book I've read in a long time. Ben is a legendary operator. He founded, built, and sold Opsware. Then he partnered with Marc Andreessen to cofound one of the most successful venture capital firms in recent history, investing in Airbnb, Facebook, Twitter, GitHub, Pinterest, etc. The book is a practical, actionable, personal guide to the constant struggle of building a business.
If you want more recommendations, I share them here. But honestly, just follow your heart. Read whatever fascinates you. Don't feel the need to justify anything to anyone. Reading books you love is the single investment of time and money that will generate the highest returns for you.
Where can we go to learn more?
If you have questions, comments, or recommendations, hit me up. I love to hear from readers.
—
eliotpeper , Creator of Eliot Peper
Want to build your own business like Eliot Peper?
You should join the Indie Hackers community! 🤗
We're a few thousand founders helping each other build profitable businesses and side projects. Come share what you're working on and get feedback from your peers.
Not ready to get started on your product yet? No problem. The community is a great place to meet people, learn, and get your feet wet. Feel free to just browse!
—
Courtland Allen , Indie Hackers founder