How to Grow a Wedding Place Card Business to $400/mo
Hello! What's your background, and what are you working on?
Hi! I'm Cory, a developer, aspiring entrepreneur, and maker of Place Card Me.
Place Card Me is an online place card maker. That's right, place cards. Those things you see on tables at weddings and other formal events. I know — not the sexiest of things. Still, since I launched it last May it's been used successfully by about 6,000 people and currently brings in about $400/month.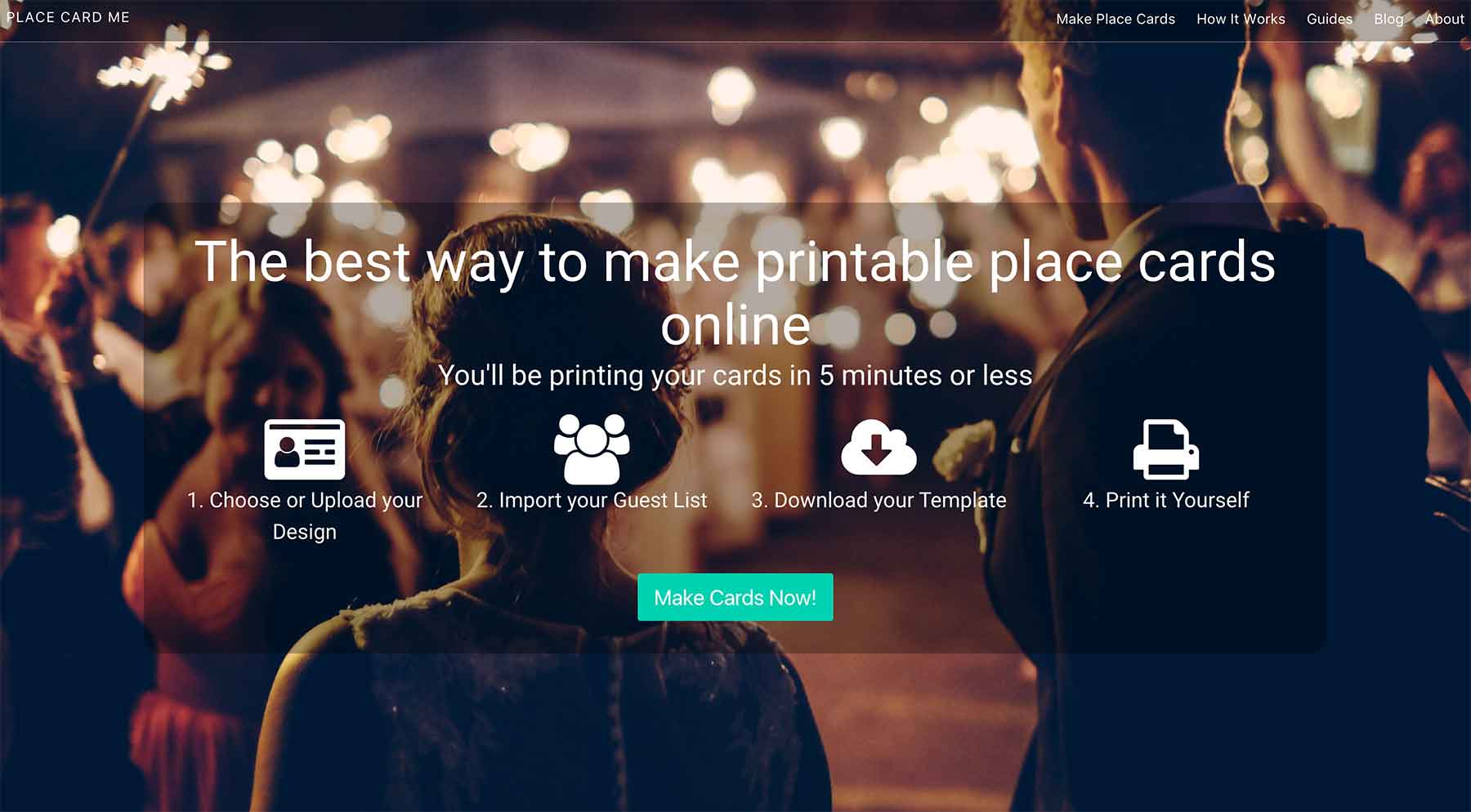 What motivated you to get started with Place Card Me?
In March of 2017 I left my day job without much of a plan. I gave myself a timeline of six months to get my act together, and thankfully I was in a financial position where I could get away with not working over that time.
Less than a month in, I decided that one major goal of those six months would be to earn $1 from a product I had launched, and thus was born "the solopreneur sabbatical" (trademark pending). My reasons for wanting to do this were 1) to see if I could, 2) to educate myself on what it would take, and 3) to start earning passive income — in approximately that order.
Once I decided to launch a product, Place Card Me was the least bad of all the bad ideas that I came up with. Building a better way to make place cards came up after my own wedding last year. Our venue required us to provide place cards for all our guests — something we only learned a few days before the wedding. Thus, on the eve-of-the-eve of our wedding, my wife and her friends sat around writing our guests' names onto tiny little cards. I figured there had to be a better way and decided to make a site that would make it fast and easy to create place cards from a spreadsheet of guests and table names.
What went into building the initial product?
Being a pretty experienced full-stack developer, I was able to build the whole thing myself. So for the most part all it took was my own time. Here's an approximate blow-by-blow of how that shook down.
Like any good indie hacker, the first thing I did was throw up a landing page. That took about 10 hours and shipped in April. Front-end and design are not my strengths, and marketing copy was brand new to me, so it took a little longer than you might expect.
Also like many indie hackers — I quickly decided that I'd rather be building the product than getting feedback on the landing page, so I switched straight to working on an MVP before really properly validating the idea at all. The MVP took about 50 hours over the course of three weeks — a fair amount of which was teaching myself React and modern JavaScript — and shipped in May.
At that point the site was pretty much as it is today. You could choose a template, upload your guest list, and the site would automatically generate a PDF for you that you could print, cut, and fold into place cards. Easy-peasy.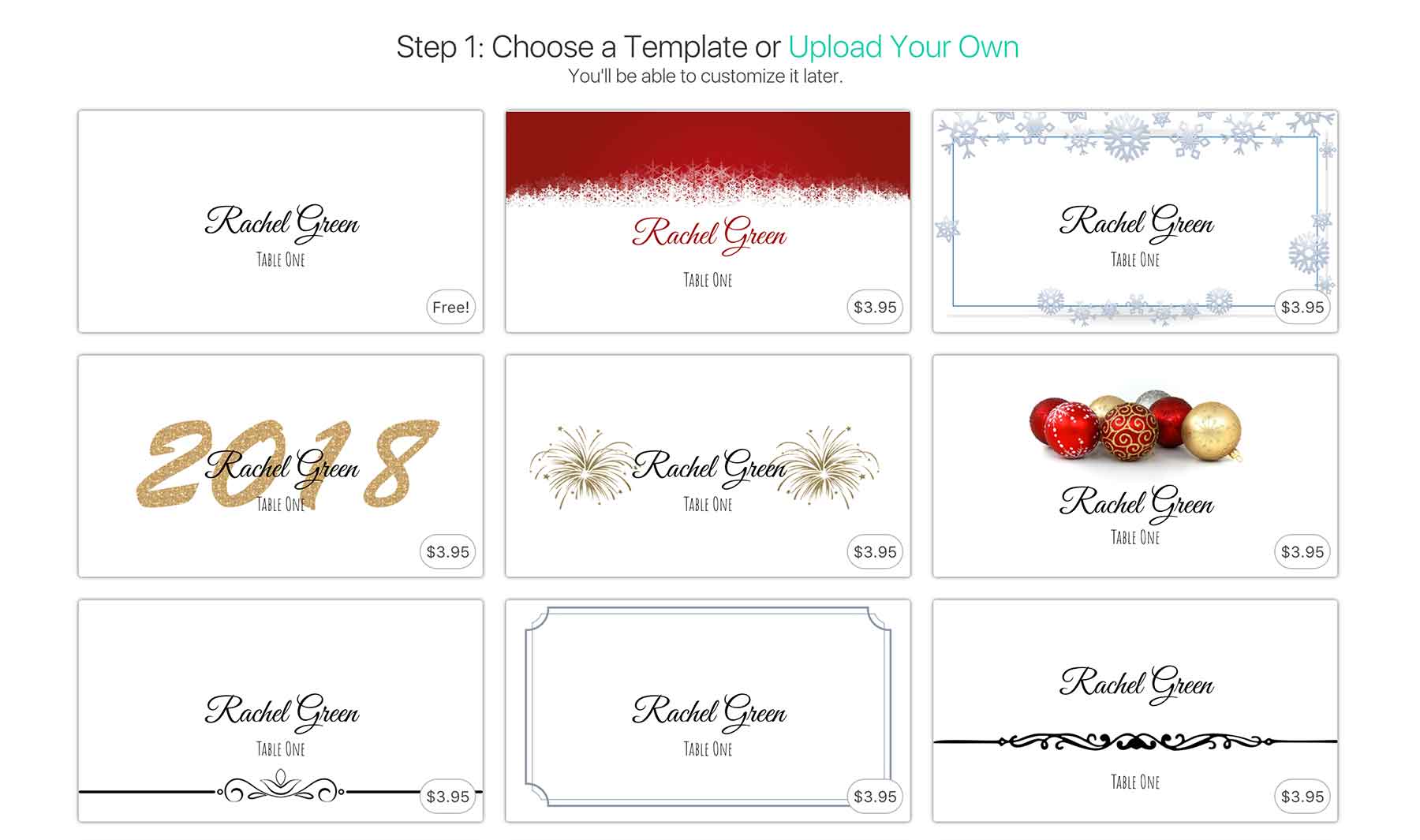 Once the MVP was up, I spent May and June validating it by running paid tests with Google, Facebook, and Reddit ads to see if I could get people to trade their email addresses for downloadable place cards. I ended up spending about $80 in ads and proving to myself that the product was useful enough for people to provide an email. At that point I decided to actually build a paywall and hooked things up to Stripe. Sometime in that period I also added some additional features that had come up, like changing fonts, colors, and card layouts.
All in all, by the time I earned my first dollar — which didn't come until several months later — I'd spent about 110 hours working on the site.
In terms of technology, the site is a reasonably simple Django app with a lot of the complexity happening on the front-end of the card maker, which uses React and Bulma for styles. I've come to love all three of these frameworks, and they have become my default go-to tech stack.
How have you attracted users and grown Place Card Me?
Place Card Me's growth comes overwhelmingly from organic search for people looking for ways to make place cards online. Over 60% of my traffic comes from Google.
| | |
| --- | --- |
| Month | Sessions |
| Apr | 269 |
| May | 779 |
| Jun | 1690 |
| Jul | 760 |
| Aug | 2963 |
| Sep | 2783 |
| Oct | 7413 |
| Nov | 16381 |
| Dec | 16840 |
Someone once described SEO to me as the following formula: SEO success = content that solves searcher problem + links to that content. This really resonates with me, and I believe the modest success I've achieved is due to a lot of effort invested into both of these elements.
In terms of "solving the searcher problem", the product is definitively better at what it does — particularly on the usability side — than anything else that exists. That was a priority from day one. One of the reasons I thought I had a chance of being successful with this product was that I knew I could "build a better mousetrap" than everything else that was out there.
In terms of getting links, I spent a lot of time writing and publishing articles on different platforms and generating links back to the site. I did this by simply documenting what I was doing with the site at each stage of the process and cross-posting on relevant content platforms. I've written a lot more about this strategy on Indie Hackers before.
As a result of doing a good job solving the searcher's problem and generating a growing library of back links, Place Card Me has been able to to get close to the top of Google for a large number of relevant keywords, as you can see below.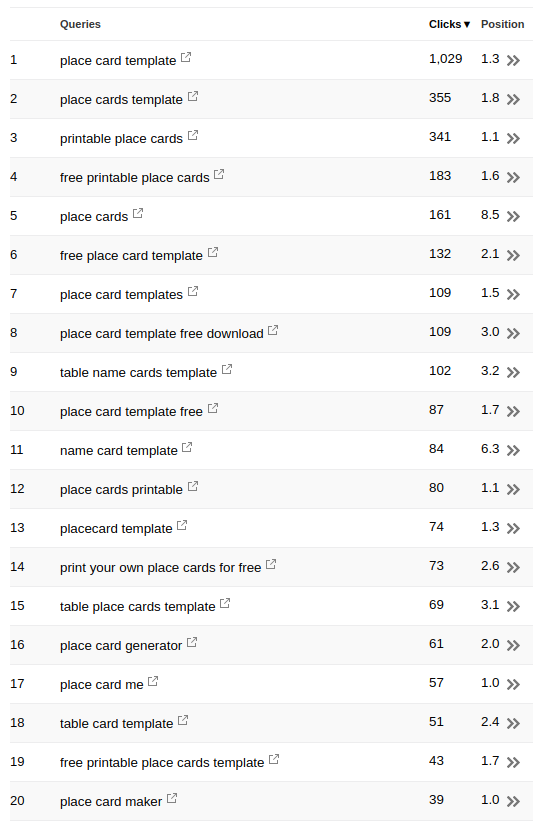 What's your business model, and how have you grown your revenue?
When Place Card Me first launched there was no way for it to make money. About a month after launching it I decided to build in a payment workflow using Stripe.
After considering a variety of different options I ended up with something very simple: some designs on the site would be paid. Today, you can still make blank cards for free, but if you want to use one of the built-in designs or upload your own you have to pay. About 70% of the users of the site opt for the free cards, but a reasonable minority are willing to pay for something a bit nicer.
To date I've had only three basic strategies for growing revenue:
Get more traffic
Add more card designs/templates
Raise prices
I already talked about my traffic strategy above, but I'll add some details on the other two.
I typically try to get three designs added each week. This strategy has allowed me to slowly grow the number of designs on the site while not driving myself crazy making them. I've also learned quite a lot about the types of designs that become popular over time and so have gotten better and making ones that are more likely to sell.
Recently I've had a lot of success with different holiday/seasonal designs — first for Thanksgiving in America and then for the Christmas/New Year's/holiday season. These have probably made upwards of 50% of my total sales.
It's hard for me to know the exact impact that the increased number of designs has made on revenue, but I think it legitimizes the site and makes it more likely that people will find something they are looking for.
As for prices, so far I've raised them every month since September. They started at $1/template and have slowly climbed to $2, $3, and now are hovering around $4.
Psychologically, I — like many indie hackers — have struggled a lot with raising prices. Each time I do it I have this pang of fear and panic that people will balk, I'll lose all my customers, and Google will start penalizing my rankings. Then if 24 hours go by without a sale I worry that I've made a huge mistake and consider reverting things back. Fortunately, I've trained myself to resist those instincts and trust in the law of averages and large numbers.
| | |
| --- | --- |
| Month | Revenue |
| Sep | 8 |
| Oct | 83 |
| Nov | 297 |
| Dec | 577 |
Now I give each price change a month to gather data before making any further changes. At the beginning of the month I establish my baseline conversion rates and let the new prices run for 30 days. At the end of the month I evaluate the impact the price change had on my revenue and decide what to do next. I've not yet had a month where raising prices didn't increase my bottom line — though I suspect I'm now approaching the limits of what the market is willing to pay.
Employing a longer-term pricing strategy has also helped keep me from checking revenue/sales numbers constantly — though I still do that more than I'd like to admit. I keep having to remind myself that the site is healthy, around for the long term, and is unlikely to get ruined by me in a month, which has helped my day-to-day psyche.
The ability to manipulate prices this way is actually a huge advantage of having a single-sale product when compared to a subscription model. I can change my prices at will and pretty much no one minds since no one has any expectations as to what the price should be; because the overwhelming majority of my customers are encountering the product for the first time.
That said, starting the first of every month at $0 in revenue is a pretty serious downside.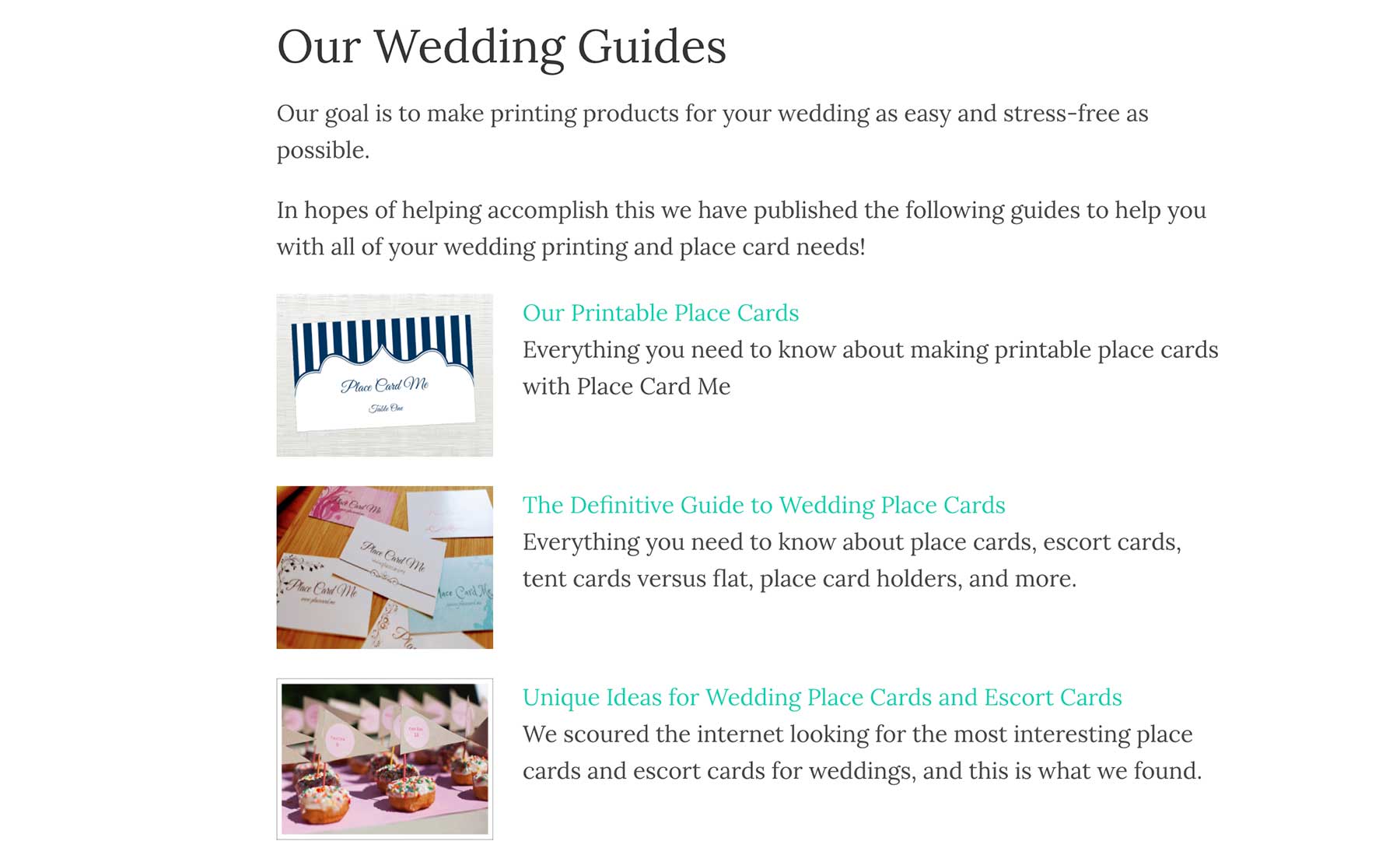 What are your goals for the future?
The most important thing I've gotten out of this whole experience so far has been the confidence to believe that launching revenue-generating products is something I'm capable of. Now that that's established, my goal is to see if I can turn it into a substantial portion of my income. So my 2018 goals are:
To launch a new revenue-generating product
To earn $20,000 in passive income by the end of the year.
I feel reasonably confident that I can get Place Card Me to consistently generate $1,000/month by the end of the year, but I'll either need to double that or launch something else that's just as profitable to achieve my goals, which feels like the right amount of challenge/motivation for the coming year. I'm still making the majority of my income from a part-time job at Dimagi and some freelancing.
What are the biggest challenges you've faced and obstacles you've overcome?
I think the biggest challenge I've faced is my own self-doubt. Before I made that first $1, there was a multi-month period where I was doing everything I could to try and get someone to pay for place cards, and it just wasn't happening. It was incredibly demotivating, and I felt like a huge failure.
The most transformative day I had was the day I decided that I should probably give up on the project. I felt like I had done everything I could and it just wasn't ever going to generate a sale. Before letting myself give up I just had one question I needed to get to the bottom of: Why? Why was no one willing to pay to use the site?
The thing was — I couldn't find an answer. I looked at the product. I looked at the market and the other alternatives out there. I analyzed the products that were making sales in the same space. And none of it provided any logical reason as to why people wouldn't pay for my product. I concluded that the only possible answer was that I just hadn't been able to get in front of enough people yet, and made a resolution to redouble my efforts on traction. This proved prophetic, and in a few months the site would be making multiple sales per day.
If you had to start over, what would you do differently?
This one is interesting to me, because I did so many things wrong, but I'm not sure I'd do anything differently. Here's all the things I should not have done, according to conventional (and mostly correct) advice:
Start a B2C product instead of B2B
Work in an industry (weddings) that I didn't understand
Build a business model around one-time sales instead of recurring revenue
Solve a problem I wasn't deeply passionate about
Choose a customer base that I couldn't readily relate to
Build my product before validating my idea
I'm sure I could go on and on.
Unfortunately, I have this problem of not being able to properly internalize advice until I experience it myself. So, despite the fact that I made all these "bad" decisions I'm not sure I'd do it differently. My goal was always just to build something that made money, and the motivation for that goal was that I wanted to teach myself a lesson in modern entrepreneurship.
If I wanted to optimize for revenue then I would follow a lot of the above advice, but in optimizing for education I actually think I chose pretty well. I was able to make something better than anything else in the world at what it did, I was able to get it in front of thousands of people a week, and I've been able to scrape together enough income to buy my lunch every day. In the process I learned more than I ever possibly could have hoped to from books or courses. And it was — for the most part — a ton of fun.
Have you found anything particularly helpful or advantageous?
Yes, lots! I'll try to break this down into a few sections.
Skills
Having a baseline coding ability certainly accelerated my progress, but the skill that probably benefited me the most was discipline. Throughout the course of my sabbatical I was very deliberate about tracking where my time went, setting daily, weekly, and monthly goals, and forcing myself to follow through on whatever I decided to do. Really, none of this stuff is hard; it's just a crap ton of work, and without discipline you may not put in the time you need to succeed.
Decisions
The best decision I made was the decision to work in public. This provided accountability, motivation, and, later on, an important channel to promote the product. I don't know that I would have succeeded in my goal if I hadn't done this.
Resources
I came into this project with basically no experience on the business and marketing side of things and so leaned heavily on others to provide that foundation. The following three articles/books were basically my map for getting from 0 to where I am today.
The Epic Guide to Bootstrapping by Clifford Oravec provided a playbook that I followed in the early stages that helped me figure out where to start and what to do first.
The Mom Test by Rob Fitzpatrick really helped me figure out all the ways I was doing idea validation wrong and what to do about it.
Traction by Gabriel Weinberg and Justin Mares was invaluable in terms of thinking about how to get my product in front of people and providing a framework, process, and resources for executing that plan.
I also gobble up pretty much anything Patrick McKenzie (@patio11) says.
Communities
Indie Hackers has been a great place to come for feedback and inspiration. I love reading through people's stories and experiences and have learned so much from these articles and interviews.
I also want to shout out a bootstrapping community on Slack that Clifford Oravec runs. Clifford is incredibly generous with his time in providing great input for idiot first-timers like me, and the real-time, private aspects of the Slack community are a nice compliment to the stuff on IH. I've been trying to get Courtland and Clifford to join forces but so far no luck (hint hint).
What's your advice for indie hackers who are just starting out?
Everyone says "just do it" so I'll put my own spin on that. It's not as scary as you think.
A year ago, the idea of publishing/promoting anything online scared the bejeezus out of me. I had an anonymous blog I never told anyone about and a handful of side-projects that lived only on my computer because there was no way they were good enough to share with the world. If this is you, just stop what you're doing, put something online, and post it on Twitter/Facebook/Reddit — wherever you like to hang out. Do it now.
When you do that, one of two things will happen:
You'll get a bunch of positive, supportive input.
You'll get ignored.
If it's number one, congratulations! You just experienced your first dopamine hit of what it's like to successfully ship something. You're well on your way to becoming an indie hacker.
If it's number two, congratulations! You just experienced your first test in resilience of what it's like to fail. You're well on your way to becoming an indie hacker.
You know what won't happen? You won't get shamed, ridiculed, or judged (okay, maybe avoid HN). You also won't lose your chance for success or your credibility.
Do this once and you'll realize it wasn't so bad and you'll be ready to try again. Do this twice and you'll realize how much more you learn when you put things in public. Do it five times and you'll wonder why you were ever so scared in the first place. Get to ten times and you're almost guaranteed to have some kind of success.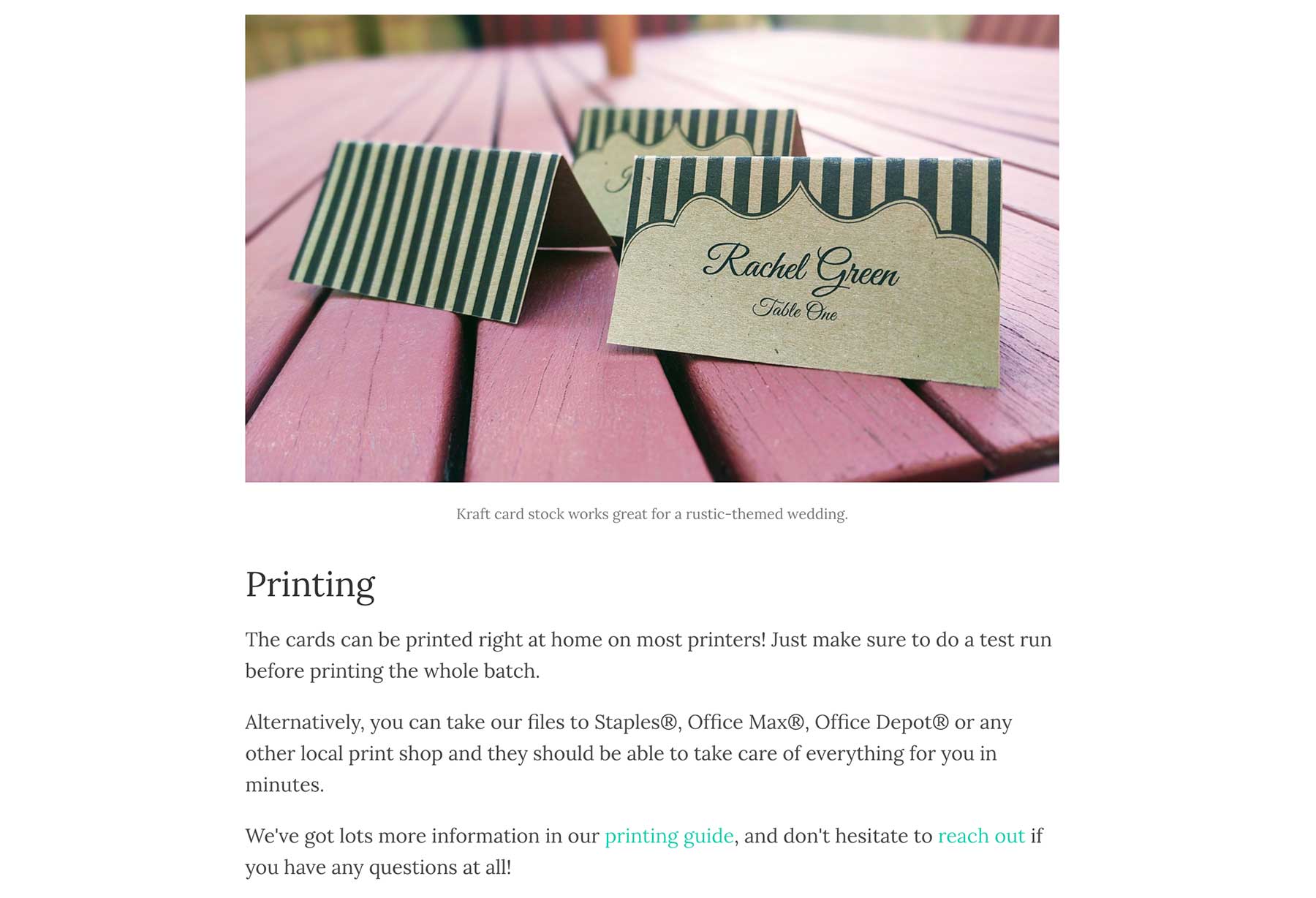 Where can we go to learn more?
I've documented pretty much my entire journey on my personal website, or if you prefer, Medium. You can also say hi via @czue on Twitter.
Thanks for reading, and I'm happy to answer any questions anyone has! Will be watching the comments below.
—
Cory Zue , Founder of Place Card Me
Want to build your own business like Place Card Me?
You should join the Indie Hackers community! 🤗
We're a few thousand founders helping each other build profitable businesses and side projects. Come share what you're working on and get feedback from your peers.
Not ready to get started on your product yet? No problem. The community is a great place to meet people, learn, and get your feet wet. Feel free to just browse!
—
Courtland Allen , Indie Hackers founder