Solving a Problem to Help Every Company While Staying Efficient
Hello! What's your background, and what are you working on?
Hi, my name is Tomas Gorny and I am the co-founder and CEO of Nextiva, a business communications company headquartered in Scottsdale, Arizona.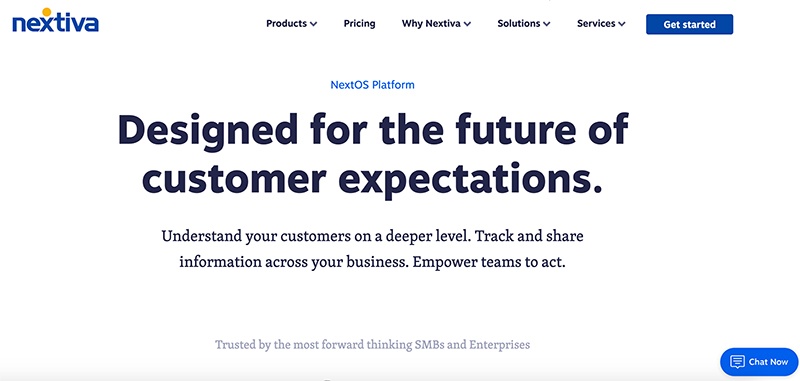 I have always been interested in technology. I got my first computer when I was 11 — an Atari — and learned to code it myself. I later started a computer parts business and sold it before immigrating to the United States in 1996.
When I came to the U.S. I joined a startup and experienced my first big success — and my first big failure. We sold the business I came here to work on, which made me an overnight millionaire; but then I lost my money when the dot com bubble burst. But immediately after I started building new companies. I'm passionate about betting on my own ideas.
I have been an entrepreneur all my life. I've started, built, and sold several companies including IPOWER which ultimately sold in 2011 for nearly $1 billion; and SiteLock which sold in 2018.
In 2008 I co-founded Nextiva along with Tracy Conrad and a small founding team. Our goal was to revolutionize and overhaul the 100-year-old business communications industry. Today, Nextiva is the largest privately-held business cloud communications company in the U.S.; entirely bootstrapped with offices in Scottsdale, Arizona; Santa Clara, California; Guadalajara, Mexico; and Kyiv, Ukraine.
In 2017 I sat down with Steve Wozniak at our annual NextCon conference to discuss building a culture of innovators, Steve's theory on happiness, and the future of technology.
Nextiva expanded its offerings beyond phone service in May 2018 by launching a business communications platform called NextOS, which allows businesses to track customer communication in one place rather than on multiple applications. We now offer a complete set of tools including phone service, text, email, chat, surveys, analytics, and more.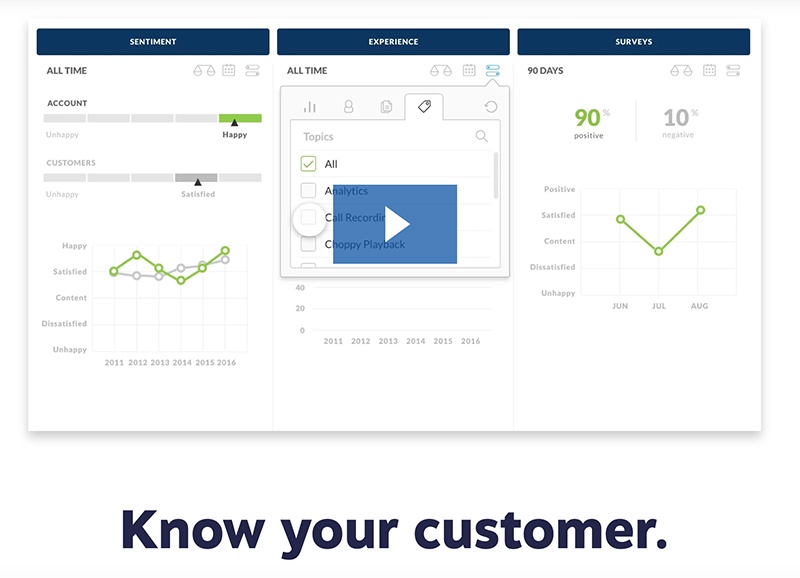 What motivated you to get started with Nextiva?
In 2006 we were looking for a new phone system for IPOWER. We eventually signed up for an expensive system, but we were disappointed with the service and quality. I came up with the idea for Nextiva after experiencing frustration at the lack of innovation and low level of customer service in the VoIP space.
In founding and running several companies before Nextiva, I often dealt with challenges related to phone service. It surprised me that for an essential industry business service, there hadn't been significant innovation. What's more, I consistently experienced horrible customer service. I thought that if I was frustrated by this many other people must be too.
My team and I realized we were looking for something that no other company offered, and we saw other businesses struggling to find the same thing. So we decided to do something about this issue; in 2008, Nextiva welcomed its first customer. Since then, we've grown exponentially and today we have around 1,000 team members across multiple offices worldwide.
Perhaps the most exciting part for me is that we've expanded far beyond VoIP to tackle the business communications crisis as a whole. We've learned from talking to our customers over the last decade that fragmented communication tools lead to incomplete views of customer journeys. Instead of knowing if a customer receives a phone call, a text, an email, and so on, many companies are scrambling to toggle between dozens of disparate applications. And all the while their customers are getting frustrated.
Before starting any company, I always validate the idea with target customers to be sure that we are creating tools that are actually needed.
There's a huge crisis in business communications: a gap between how companies communicate with their customers and what customers actually want. Customers want an effortless experience. They want to be remembered.
Business communications have been in a state of crisis for years — even now with companies hearing more from their customers than ever (especially with social media and so many channels for connection), they are understanding less because of the way these communications are managed. We wanted to do something about it. But we knew that we couldn't just launch another application into the market; we needed to give businesses a way to deliver an effortless experience. So we started building products to improve the future of work and the customer experience.
We started the company to help every business in the world (regardless of their size and stage) to build, promote, and manage their organization. Since the beginning we've leveled the playing field by giving businesses access to advanced technologies that are easy to use, powerful, and affordable.
Today we offer Nextiva Business Suites, which bundle together our most popular tools for communication, collaboration, and customer engagement.
What went into building the initial product?
We started from scratch with no experience in telecommunications and a small team. Nextiva is entirely self-funded, and our later innovation for NextOS was funded with revenue from our current products.
When we were preparing to launch NextOS, more than 200 software engineers were working on the project. It took us four years to go to market with NextOS. The product design evolved throughout the development process and continues to evolve as we focus on helping users deliver the customer experience that today's consumers want.
Four years ago, expectations in these areas were very different. And next year will look different from today — we are constantly focused on the world of work and where it is headed.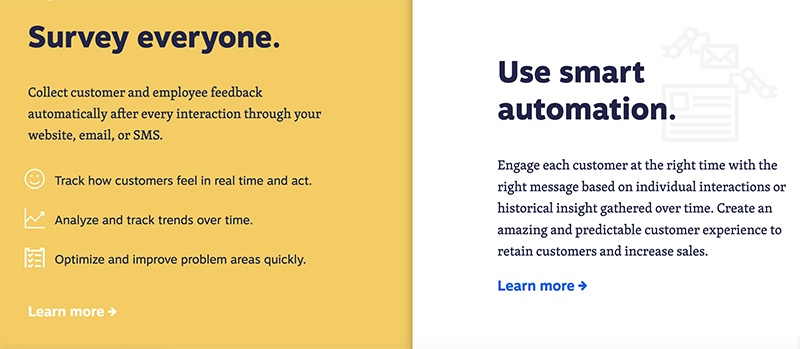 How have you attracted users and grown Nextiva?
Most people know Nextiva as a business phone service provider and we have a healthy flow of customer referrals, organic traffic, and awareness around what we do.
People are searching for the solutions and capabilities of NextOS, which go beyond business phone service to include CRM, chat, and surveys, but few people are searching for all of those products together, or combined with analytics, AI, and automation. Businesses know they need these tools, but not many are familiar with NextOS or even the idea that a solution like NextOS exists.
We educate businesses about the greater value we provide. Our organic traffic continues to rise, which is a big focus for our marketing team.
Here are a few things that have helped over the years:
We announced our intent for NextOS far before launch, and we offered an early sign up form. We started capturing awareness and demand to help drive sales once the product was ready.
In 2018 and 2019, we did a LinkedIn takeover with videos from our team that resulted in thousands of views about NextOS in 2018 and the Nextiva Business Suites in 2019.
We try to avoid big financial commitments. Doing things that are really expensive with long term contracts and low assurance around performance is not our style. We prefer to be agile in how we market and spend money, which includes limiting commitments. At Nextiva, we live by our motto of being nimble, frugal, and fast.
What's your business model, and how have you grown your revenue?
Our products are competitively priced to make best-in-class technology accessible to all businesses (not just large ones). A subscription-based platform has been helpful.
NexTV is our weekly internal TV show that educates our employees on current events at Nextiva and acts as a unique peek into our company on social media. We use video in other ways, too - our team responds directly to customer kudos with personalized thank you videos.
In 2016, we began hosting NextCon, our annual conference for partners and customers as a way to connect and provide sales and marketing sessions, hands-on Nextiva product training, motivational speakers, networking and recognition events, and advanced certification opportunities. We have found that the conference greatly increases our partners' ability to grow their businesses, which in turn grows ours.
We really focus on making sure our customers are happy and that our products provide value. Amazing service is our promise to our team and our customers and we stand by it every day.
Our business model includes multiple avenues for reaching our customers. We have an inside sales team that assists our SMB customers, enterprise sales which manages our larger customers, and we also have a channel sales team.
Channel sales teams are typical to the business communications space - they are made up of channel partners, which are people who own their own business that resells your service. We have seen great success with ours. We are always working to make our sales programs better.
I believe money is a side effect of providing value.
What are your goals for the future?
I have the future of work in mind, and I am always thinking ahead. I ask myself, "what will businesses need tomorrow?" I have many ideas for solutions that would make my life easier.
Staying true to ourselves and the Nextiva way is important. We are real, customer oriented, and team focused. In May 2018, while simultaneously celebrating Nextiva's 10th anniversary, we launched an answer to the business communications crisis: NextOS. NextOS is an integrated business communications platform that includes everything from CRM and surveys to analytics and chat. The customer response has been overwhelming and entirely positive. I'm excited to see where we go in our next 10 years.
What are the biggest challenges you've faced and obstacles you've overcome? If you had to start over, what would you do differently?
When I first immigrated to the United States, I was underestimated because of my Eastern European accent. I was perceived as this stupid young person with a weird accent, and people didn't take me seriously. At first, this bothered me, but I learned it brings a lot of advantages when people underestimate you. It's a power that can be leveraged.
I stayed relentless towards building the business that brought me to California, and two years later, it was sold and I became a multi-millionaire. I started to do things I'd never done, like investing in other companies instead of myself. I set goals around my net worth, and that was a mistake. Then the dot-com bubble burst and I ended up losing a large portion of my money. I was nearly broke, and I had more obligations than ever before.
Immediately after I failed, I was building new companies. These experiences helped me shape my business principles:
Lead by example
If you don't measure, you don't improve
Surround yourself with great people
Don't have an exit strategy
The best investment you can make is in yourself
Believe in yourself
What's your advice for indie hackers who are just starting out?
I've learned many things along the way, but one of my favorites is that failure is our biggest teacher. If you look at a failure as information on how to do better in the future, it can be equated to free tuition. I've had many failures in my life, and so have the people I admire most. I've learned that embracing failure is one key to innovation.
Another lesson I've learned is to hire carefully. Seek people with an entrepreneurial mindset you truly enjoy being around. We all spend so much time at work; it pays to build out a team that consists of people who are kind and care about each other as people. Hiring from that place is always better than hiring on skills alone. Skills can be taught, but attitude is inherent and can positively or negatively impact your company's culture.
Finally, focus on providing both the customer and the employee with amazing service.
Where can we go to learn more?
You can find Nextiva and me on social media. If you have any questions, please leave a comment below and I'll do my best to answer.
—

Tomas Gorny , Founder of Nextiva
Want to build your own business like Nextiva?
You should join the Indie Hackers community! 🤗
We're a few thousand founders helping each other build profitable businesses and side projects. Come share what you're working on and get feedback from your peers.
Not ready to get started on your product yet? No problem. The community is a great place to meet people, learn, and get your feet wet. Feel free to just browse!
—

Courtland Allen , Indie Hackers founder