If you want to get more paying users, you'll either need to experiment with new acquisition channels, or find better ways to use existing distribution channels. It's that simple.
After looking through last week's tech news I've identified 3 opportunities that stood out to me:
Pinterest just added stories to their home page. Learn how to make use of this opportunity.
Super Bowl is just 6 days away. Learn how to use the this timing to get more attention for your product/service.
Twitter is experimenting with adding a "Newsletter" tab to the home page, shortly after acquiring Revenue. Find out what this means for you.
1. Want more attention to your product? Use Timing & Super Bowl
Super Bowl LV is happening in 6 days.
The numbers: Last year, the SuperBowl match had over 100 million viewers, predominantly in the US. And since no one's going anywhere amidst a global pandemic, it's safe to assume that Super Bowl LV is on Americans mind's right now as a momentary reprieve from the months of lockdown.
The opportunity: When a certain event is on everyone's mind, there a temporary opportunity to use that fact to your advantage. There's even a term for that called newsjacking which is what happens when brands piggyback off the day's biggest news stories to draw attention to their own content.
Don't forget: It doesn't matter if your product is not related to football at all. Even doing something trivial like adding a football ball to your Facebook ad can get more people to notice you. You don't have to connect your product directly to the event, rather, try to connect it to aspects of the event like the sport in general (football) or the teams.
Example: I remember back when Kobe Bryant lost his life in a tragic helicopter crash. Calm, an app that had a previous relationship with Lebron James, suddenly started appearing on my Facebook wall with this ad:
TLDR: The ad displays Lebron James sitting up against a wall, clearly mounrful with the phrase "mental fitness is just as important as physical fitness". Calm had ran this ad long before the tragic accident (yeah, I would also be furious if they deliberately took advantage of such an event). What happened is they probably noticed this picture/ad suddenly receiving much bigger attention due to the fact that topics like basketball/NBA were on peoples' minds due to the accident and probably decided to increase the ad budget for it.
The lesson: Once a certain event (like Super Bowl) happens, ask yourself if you can integrate yourself into various aspects of that event (football, the stadium, the teams participating and so on). Events like these happen all the time (at the moment there's a rage about Wall Street and stocks).
Last note: That doesn't mean you have to profit off anyone's death by advertising your product during a moment of national sorrow or tragedy. Trust your judgement.
2. Own a newsletter? Why Twitter may (soon) be your biggest acquisition channel
This just in: Twitter acquired Revue, a popular newsletter platform in an effort to make twitter "a better home for writers". What's surprising is the speed at which Twitter is working to integrate Revue into its platform. Apparently, they're now testing including a "Newsletter" tab on the home page: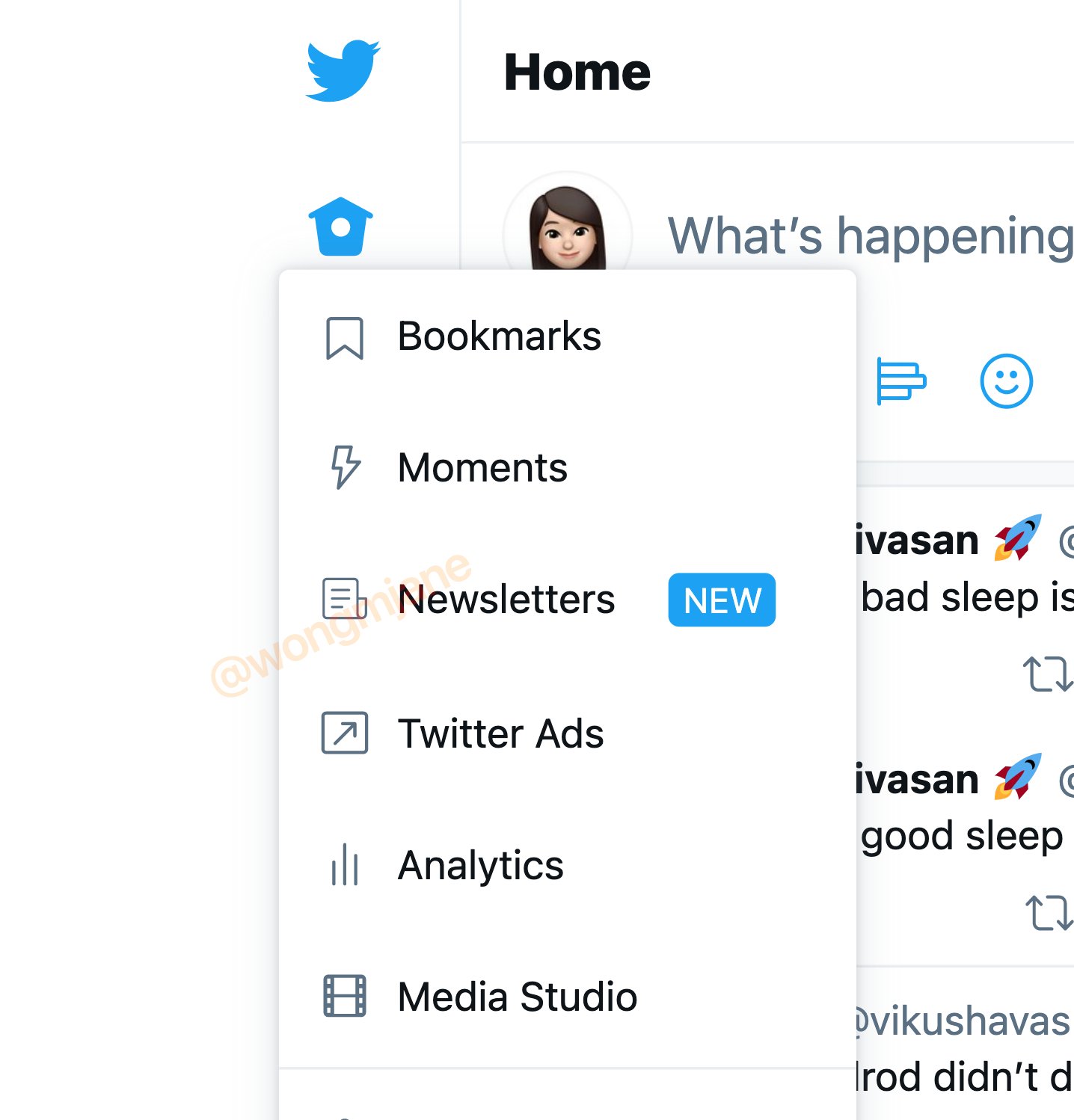 The opportunity: If you go on Revue's home page, you'll see this image:
The advertisement states that Revue joined Twitter "in order to help you grow your audience faster and at a much larger scale then anywhere else." We'll see about that. Twitter seems to have realized that one of the main problems newsletter creators have is discoverability.
My prediction: Twitter will make hundreds of tests like the one with the home page in the near future, until they figure a way for their users to discover useful newsletters.
If you have a newsletter and a large percentage of your audience is on Twitter, now might be the best time to Twitter more focus as one of your main acquisition channels.
3. Pinterest Will Give you a Bigger Reach if You Use Pin Stories
Keeping up: Pinterest just added story pins (their version of Instagram stories) on the home page. In their official press release, they say this will help users discover new creators as well:
That's why we're introducing Story Pins following streams, a place for Pinners to see new Story Pins from the creators they follow, right at the top of the home feed. In this immersive stream, Pinners can find fresh Story Pins and even find new creators to follow through the "Discover creators" icon.
The opportunity: With this announcement, Pinterest made it clear that you'll be able to reach new audiences using stories (unlike with Instagram where only people that follow you can see your stories on their home page).
It will be interesting to see how things develop, but one thing is for certain: Pinterest idea for 'stories' is not the same thing like with the rest of the major platforms.
If you liked this post and would like to receive 3 brand new acquisition channel opportunities each week, feel free to subscribe to my IndieHackers series newsletter below:
Thanks!