If you want more paying users, keep an eye on what new features major acquisition channels release. Being an early adopter of new features can give you a significant advantage over your competition. Here are the top 3 opportunities I've discovered while browsing & reading over 3200 tech/marketing stories last week:
1. TikTok launched a tsunami of new marketing features, opening up a plethora of opportunities for founders
The news: TikTok just released a recap of their "TikTok World" event - the company's inaugural event to help TikTok marketers - in which they announced tens of new features for businesses.
Rather than covering them all, I'll try to focus on the ones that I think are most relevant to founders:
Influencer marketing: TikTok launched their Creator Marketplace, which allows you to find relevant creators for your business directly from TikTok. They've also released the TikTok Creator Marketplace API, which allows you to integrate TikTok's first-party data into your own SaaS.

TikTok Shopping: People will be able to purchase items directly via TikTok, without leaving the app. They also released "product links", a feature that allows you to link to a product directly from an organic TikTok video (rather than just mentoning the URL in the video.)

Advertising: TikTok improved the efficiency of their advertising platform by introducing a "Reach & Frequency tool" to measure, well, reach and frequency. You'll also be able to see where your ads appear more precisely.
The opportunity: Last week I did an interview with the founders behind one Chrome extension that was able to acquire 150k+ users with TikTok influencers.
What they did is seek out relevant influencers directly and paid them to mention the product URL in the video.
The feature TikTok just announced can give this whole influencer strategy a big boost:
Finding influencers: Instead of searching for influencers manually, you can use TikTok's Creator Marketplace.
Linking to your product: In addition to instructing influencers to mention your product URL in the video, you could also use the "Product Links" feature to directly link to the product.
If you see a video that's doing well, you can use TikTok advertising to give it additional boost.
The sky is the limit here.
2. Facebook introduces "Reels", promising you new users if you use it
The news: Facebook has announced that Reels, its TikTok clone, will be available on the Facebook app in the US.
Looking at both the official announcement and Facebook's official description of Reels, there's one phrase that Facebook consistently repeats: "Reach new fans".
It appears that Facebook wants you to be aware that if you use Reels, you will reach new people who are not existing fans. That is, people who haven't engaged with or liked you.
How Facebook will do this: By featuring Reels...everywhere. Reels will appear at the top of the news feed: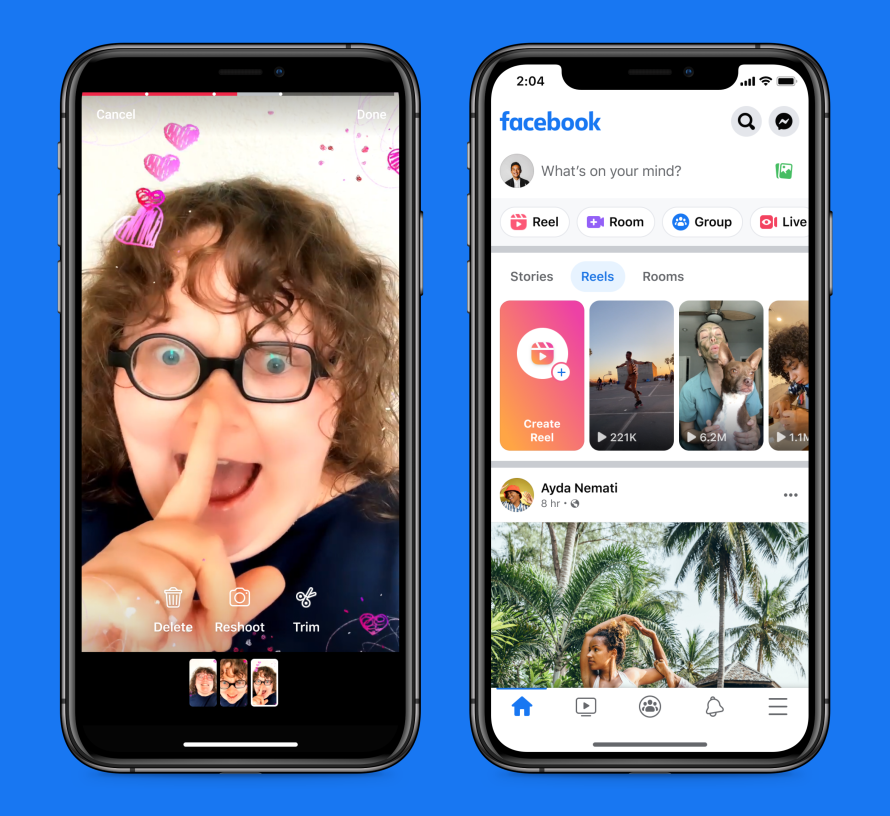 ...as well as while people scroll through the news feed: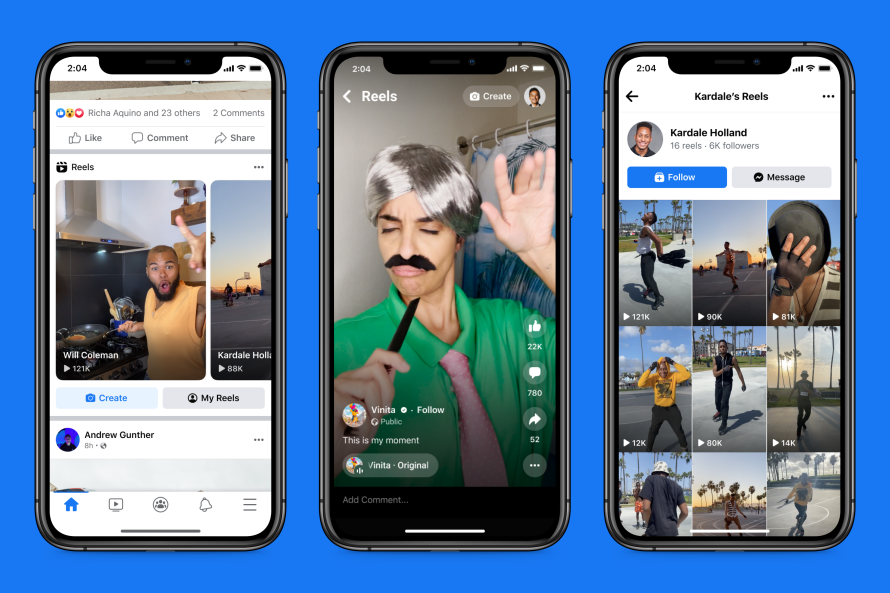 The opportunity: When a big platform releases a new feature, they incentivize businesses to use them by increasing their reach if they use it. Facebook is no exception here. So if you thought that Facebook organic reach is dead, here's a reason to reconsider that statement.
Want to get more opportunities like these to your inbox each week? Feel free to subscribe:
3. Clubhouse will allow you to promote your audio outside of Clubhouse
The news: Clubhouse announced 4 new features, 2 of which are relevant for founders who do content marketing: Clips and recordings.
Clips: If you've done any podcast marketing, you know that creating short segments and posting them as separate audios/videos is one of the best ways to promote your podcast.
The Clip feature revolves around this, allowing you to "clip" a segment of your room and then share it via Twitter, Facebook, iMessage, or WhatsApp.
Recordings: Clubhouse finally allows you to record your rooms. People will also be able to search for recorded rooms using the Clubhouse search bar. You can also save those recordings to your computer and share them elsewhere.
The opportunity: Recording and clipping were both inconvenient (you had to use either specialized equipment or the phone's "screen record" feature, which also recorded the screen unnecessarily). This should make things way easier.
For the time being, these features will be in "beta" and only available to a certain percentage of creators. Because Clubhouse is Clubhouse, expect them to roll out to everyone in a month or two (it already happened for Clips yesterday).