First, a bit about me:
I'm 30 years old. I've founded a startup backed by YCombinator and, more recently, worked as a Senior Product Manager at a tech company in San Francisco.
Last December and January I went on medical leave for a series of brain surgeries. After a longer-than-expected recovery, I wasn't unable to return.
Now I'm almost 100% and am scratching the itch to start something new - this time as a solo, bootstrapped indie hacker.
---
The idea
I stumbled upon this tweet from Sam Parr, founder of The Hustle, a couple weeks ago.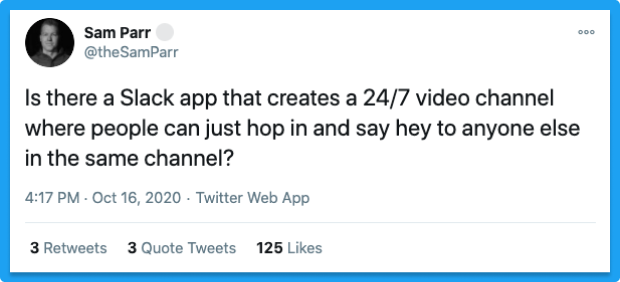 It got me thinking:
How do remote workers distributed globally develop personal connections with coworkers?
I've always had great personal relationships at work. It's made work more fun and productive. So this is a problem I feel excited about solving.
---
I'll be publicly sharing all the details week by week.
Why?
For me: As a solo founder, I need a source of accountability and feedback.
For you: My mission is to increase the startup success rate for Indie Hackers.
I believe this can be done with the right process, a process I'll (hopefully) be figuring out live in a weekly newsletter called The MVP Sprint.

You can read more about my goals and inspiration for the sprint here. Subscribe if you'd like to follow along!
The inspiration comes from GV's Design Sprint - a five-day process for solving problems and testing new ideas. I'd highly recommend reading The Sprint Book if you're not familiar with it.
We all make decisions with tons of uncertainty
My goal with an MVP Sprint is to reduce as much uncertainty as possible as quickly as possible.
Right now, my uncertainty level is off the charts: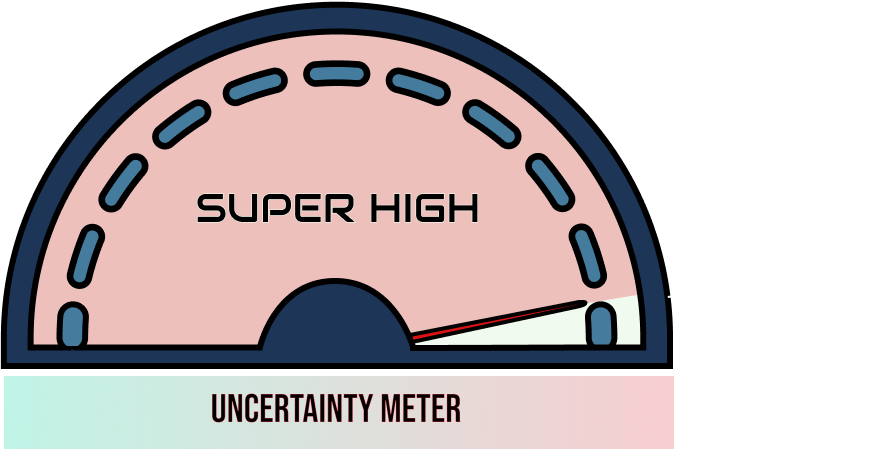 Week by week, I'll be reducing uncertainty, starting with my first 3 steps:
Choose a problem - I dive into how I spot problems and more about how I chose this one in my first article.

Think about my primary user - Is it all remote companies? Only remote companies distributed across x time zones? Only remote companies within a specific vertical?

Validate a (user, problem) pair - Outside of basic needs like hunger and shelter, most problems are only problems in the context of specific users. I'll validate the problem with research and customer discovery.
I don't expect the first idea to be a massive success
But I do expect to fail fast, learn from my failures, and get back up on the keyboard.