Creating content isn't the first goal of a content marketer but getting maximum business value from the minimum content effort is.
Hey👋, Rafiqul here. Welcome to Content Marketing VIP that delivers actionable insights, the latest updates, & free resources every Monday, for free.
Sharing the sneak peek of this week's newsletter (episode 33).
Let's get started →
---
💡 1. Personalized Email Subject Lines To Grab Attention
Making your subject line as personalized as possible is one of the ways of getting your email read by the recipients.
Here's how to personalize the subject line:


1/ Try with including their first name at the beginning
What if you can't find their name?
Look for a company or product name.
That way, they're more likely to be interested in your email.
2/ Play into your prospect's ego
Another way to stand out is by doing a little bit of research about the person.
For example, look for their recent activities such as:
Published a new book
Written an article
Launched a new product, etc.
Try to include that in your subject line.
👉 Insights from Siege Media
---
💡 2. How To Segment Your Homepage When You Have Multiple User Types [Lessons From ActiveCampaign]
When you have multiple target audience profiles, it becomes difficult to optimize the website's home page.
Why?
Because your home page is generally the most visited page of the site and you cannot have multiple home pages for each audience type.
In that case, how to segment the homepage for different user types & better conversions?
Let's have a look at the Home page of ActiveCampaign →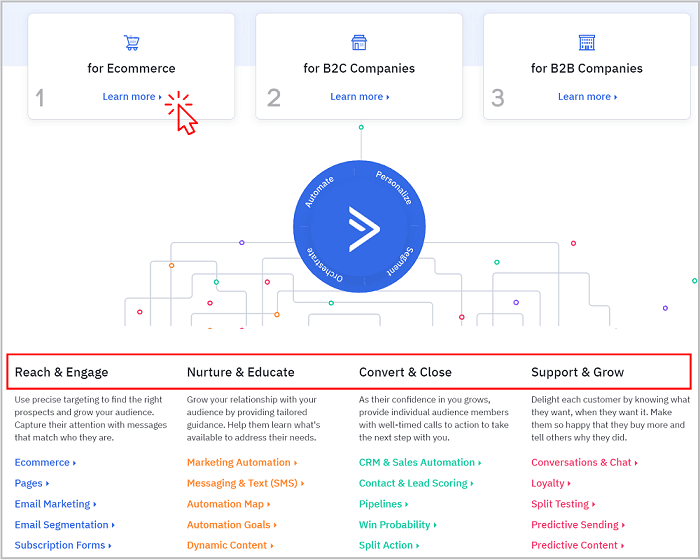 Just below the above-the-fold section, the home page is segmented into 3 three different types such as:
Ecommerce Business
B2C Companies
B2B Companies
And by clicking on any of these business types, you'll get redirected to the specific landing page.
For example, if you click on learn more (under the eCommerce), you'll be redirected to the eCommerce marketing automation page.
This approach guides the users to visit the most relevant landing page. As a result, clear user flow and better conversion.
To take this approach further, ActiveCampaign has also segmented the home page by buyers' journey.
Reach & engage
Nurture & educate
Convert & close
Support & grow
The application of email marketing software to reach and engage the audience will be different from converting and getting sales.
👉 Action Items
1/ When you have multiple audience types, segment the home page by user types, product use cases, or buyers' journeys.

2/ Connect each section to a specific landing page to give a more personalized experience to the users.

3/ Track each click and visits from the segmentation

4/ Set conversion goals in Google Analytics to track the performance of specific landing pages
👉 Insights From Content Marketing VIP
---
💡 3. One Golden Copywriting Tip: Use Words That People Use In Everyday Life
In copywriting, the goal is not to sound smart but to sound clear and natural.
Therefore remove those fancy/ landing page words from the copy.
An example →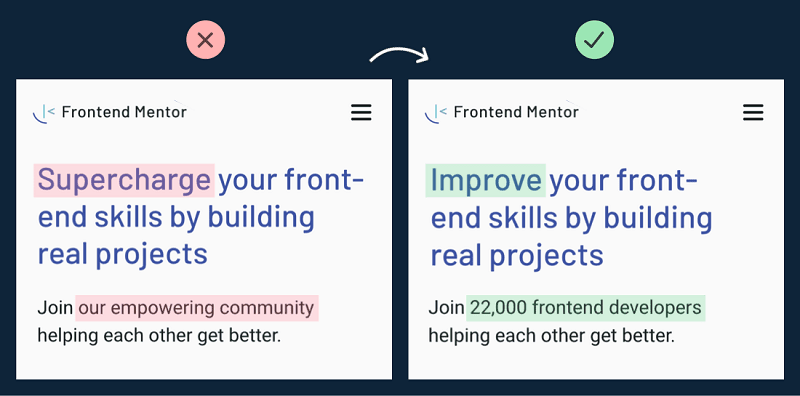 Here are some of the common 'landing page words' you need to avoid:
Unlock
Unleash
Enhance
Exceed
Empower
Supercharge, etc.
👉 Insights From Marketing Examples (Click To Learn 16 More Cool Copywriting Tips)
---
😄 Have Some Fun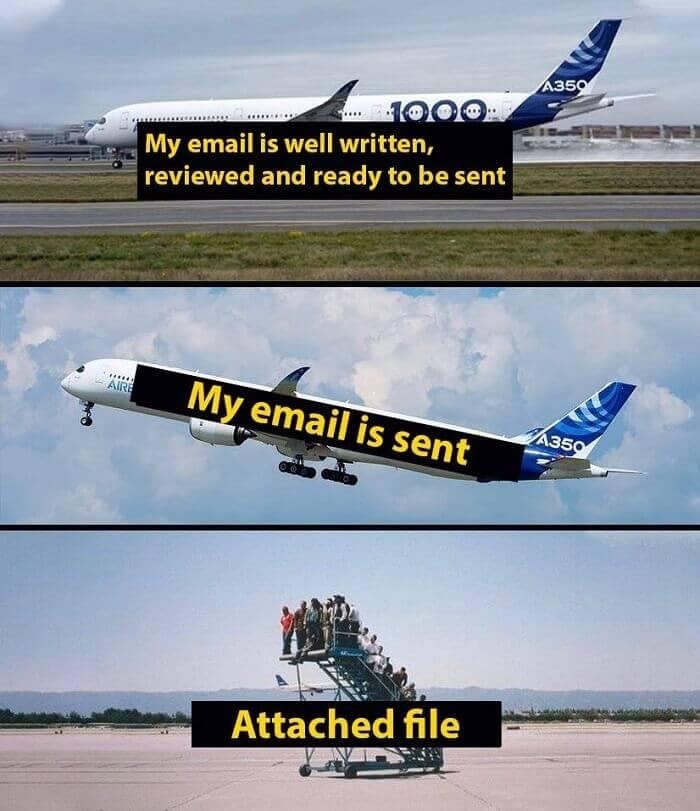 ---
Every Monday, I send actionable marketing insights like these to my subscribers.
Not only that I also share the latest updates, new tools and templates with the subscribers.
Not a member yet?
Sign Up for the newsletter (100% actionable & free): https://contentmarketingvip.com/content-marketing-newsletter-episodes/