Exploding Topics scours the internet to find emerging trends before they take off.
Here are four of the latest developments, along with some insights and analysis to help you take advantage.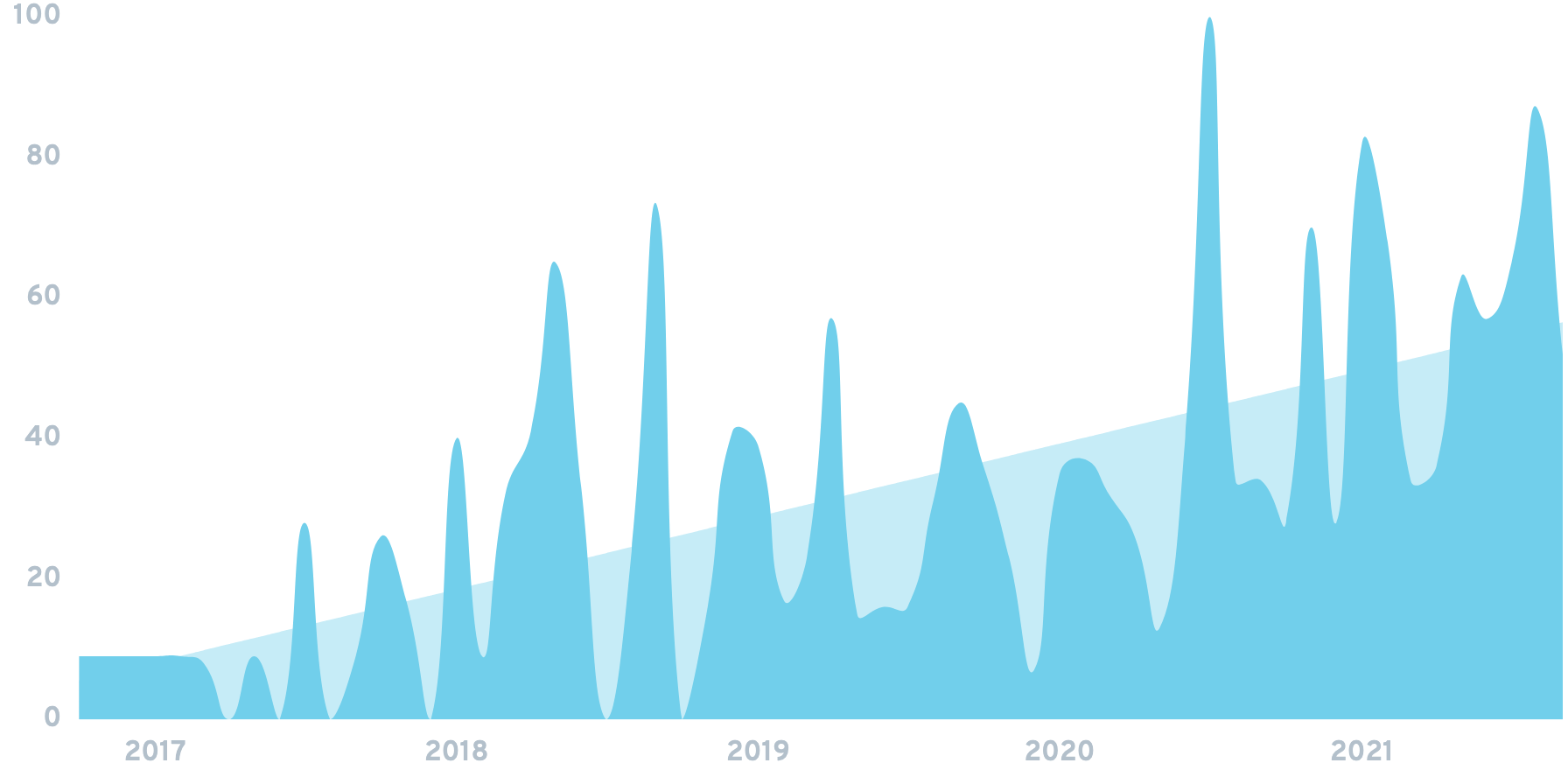 An eyelash fan is a mini handheld device designed to dry eyelash extensions.
Why is this important?
Shorter drying duration speeds up the cure rate of lash adhesive, which enables longer-lasting lashes.
Growing eyelash fan brands include Tonging, Flyltem, Mismxc, and ThreeH.
What's next:
Eyelash fans are part of the lash art meta trend.
The market size for false eyelashes is expected to reach $1.8B by 2024, a CAGR of more than 7.4% from 2019-2024.
Some of the growing brands in this category include:
Doe Lashes: DTC silk false eyelash brand. According to its founder, Doe Lashes has seen 150% month-over-month sales growth since early 2020.
Love Seen: Newly-launched startup founded by former J. Crew creative director, Jenna Lyons. Citing environmental concerns, their lashes are packaged in cases containing almost no plastic.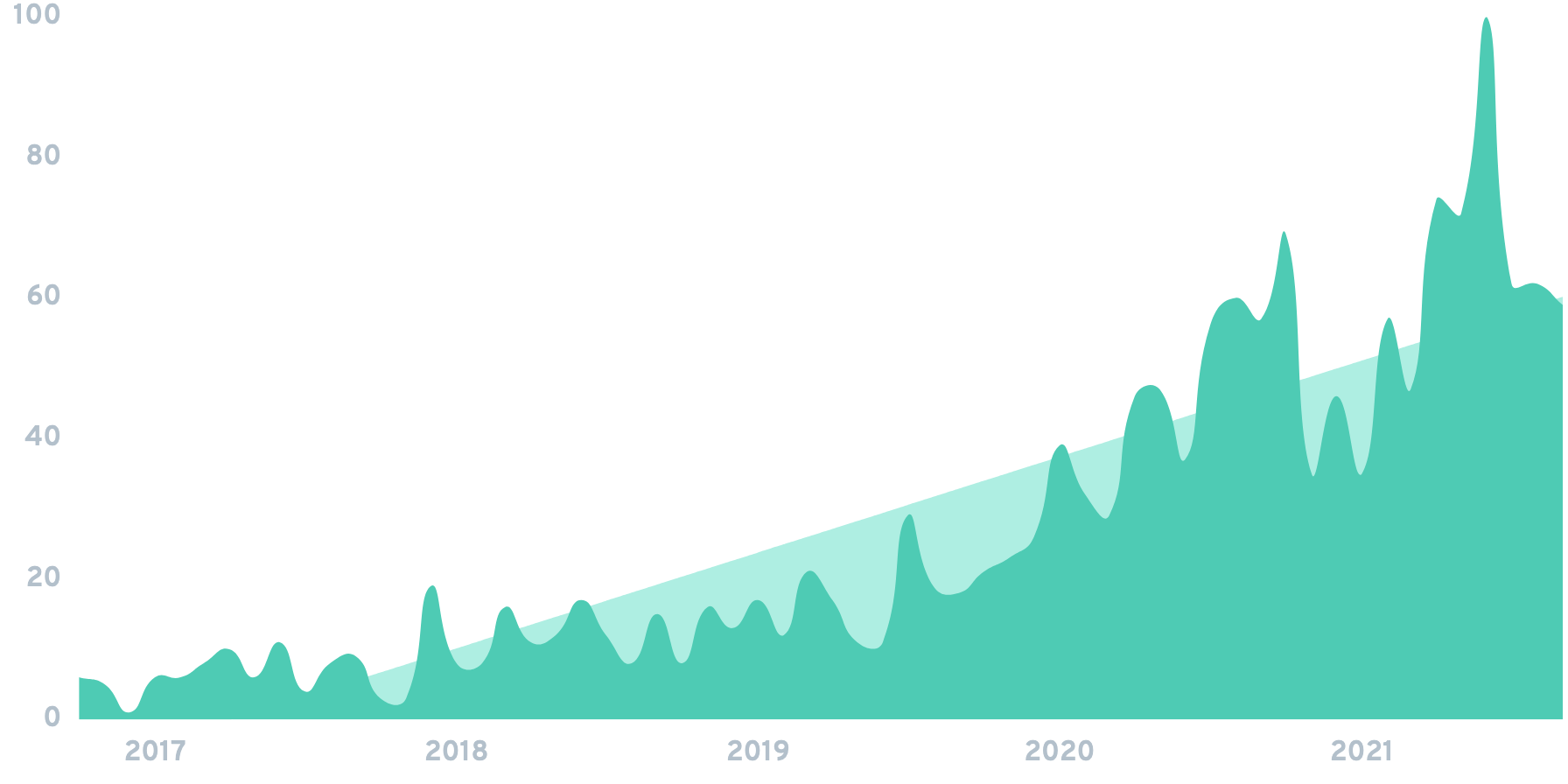 Reedsy is a marketplace specifically for publishing talent, including editors, designers, and ghostwriters.
In addition to its specialized freelance marketplace, Reedsy also has a handful of publishing tools.
As of this writing, the site has over 2,800 contractors.
Since the launch in 2014, over 15,000 books have been launched using Reedsy talent.
While Reedsy doesn't report any funding rounds, back in 2016, it received a grant of €1.1 million under an EU-funded innovation program.
What's next:
Reedsy is part of the self-publishing tools meta trend.
Here are a few startups riding this wave:
Inkitt: A "reader-powered publisher". Specifically, authors upload their manuscripts for the community to review. And top-rated authors get a contract. The startup has raised $21 million in VC funding to date.
PublishDrive: SaaS for self-publishing. Over 10,000 authors have published 100,000 ebooks via the platform since launch.
Designrr: Ebook creation software. Launched in 2016, the startup reached their 10,000-user milestone in six months. Today, the tool has over 145,000 users.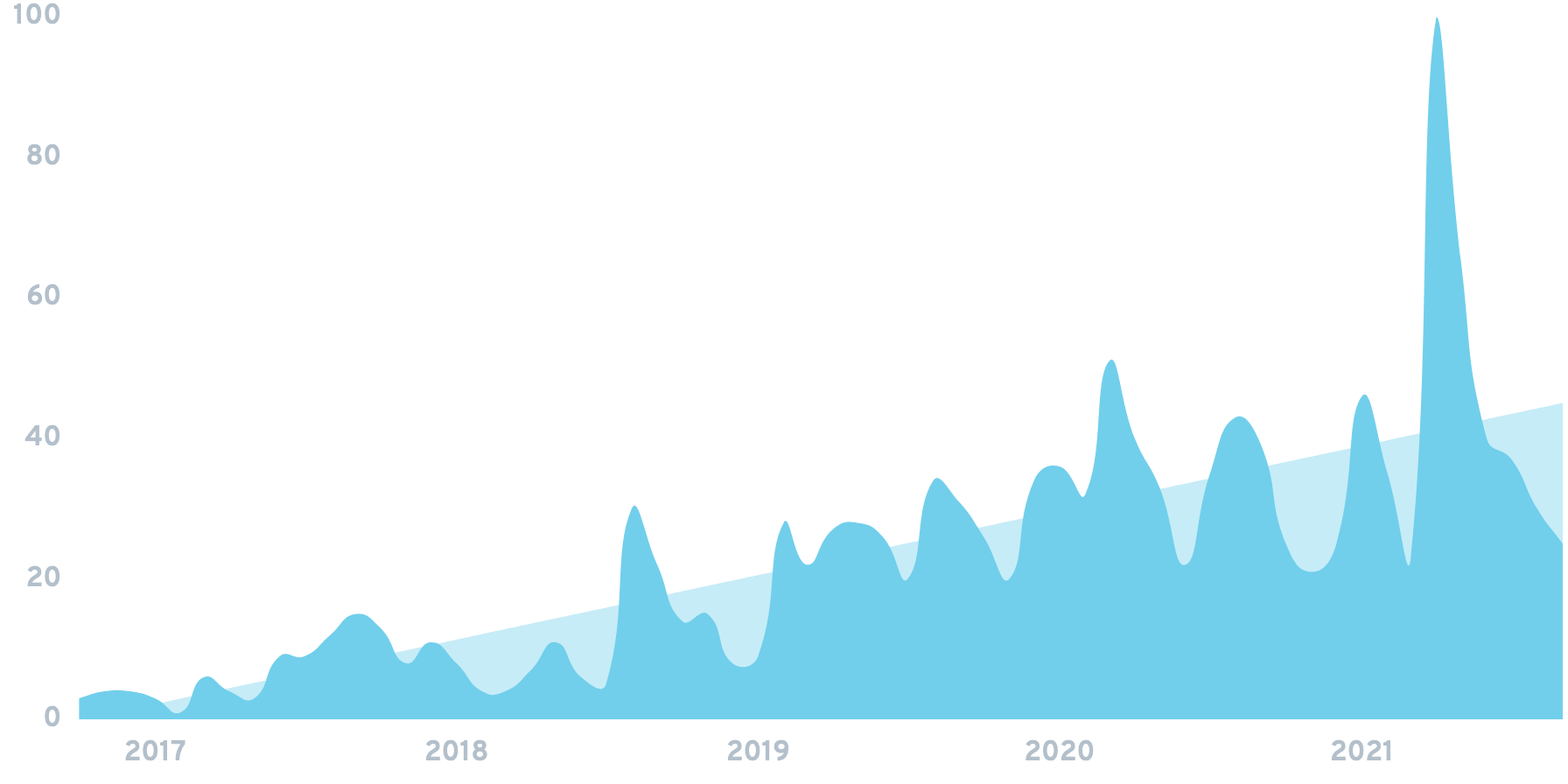 Toothpaste tablets are tablets made up of a condensed form of toothpaste.
Saliva in the mouth interacts with the tablet, which ultimately creates a paste that's similar to regular toothpaste.
Demand for the product category is on the rise largely due to environmental concerns with traditional toothpaste.
(More than 400 million toothpaste tubes are discarded in the US each year.)
Unlike toothpaste tubes, which typically aren't recyclable, toothpaste tablet packaging can be reused and recycled.
What's next:
Toothpaste tablets are a part of the sustainable hygiene meta trend.
McKinsey reports that 60 to 70% of Americans state that they're willing to pay more for sustainable packaging.
Growing brands riding this wave include:
Bite: DTC brand specializing in toothpaste and mouthwash tablets.
Better & Better: Sells a line toothpaste containing vitamin D and B12 via subscription.
LastObject: Known for their "reusable q-tip". LastObject is reported to generate over $240k in monthly revenue.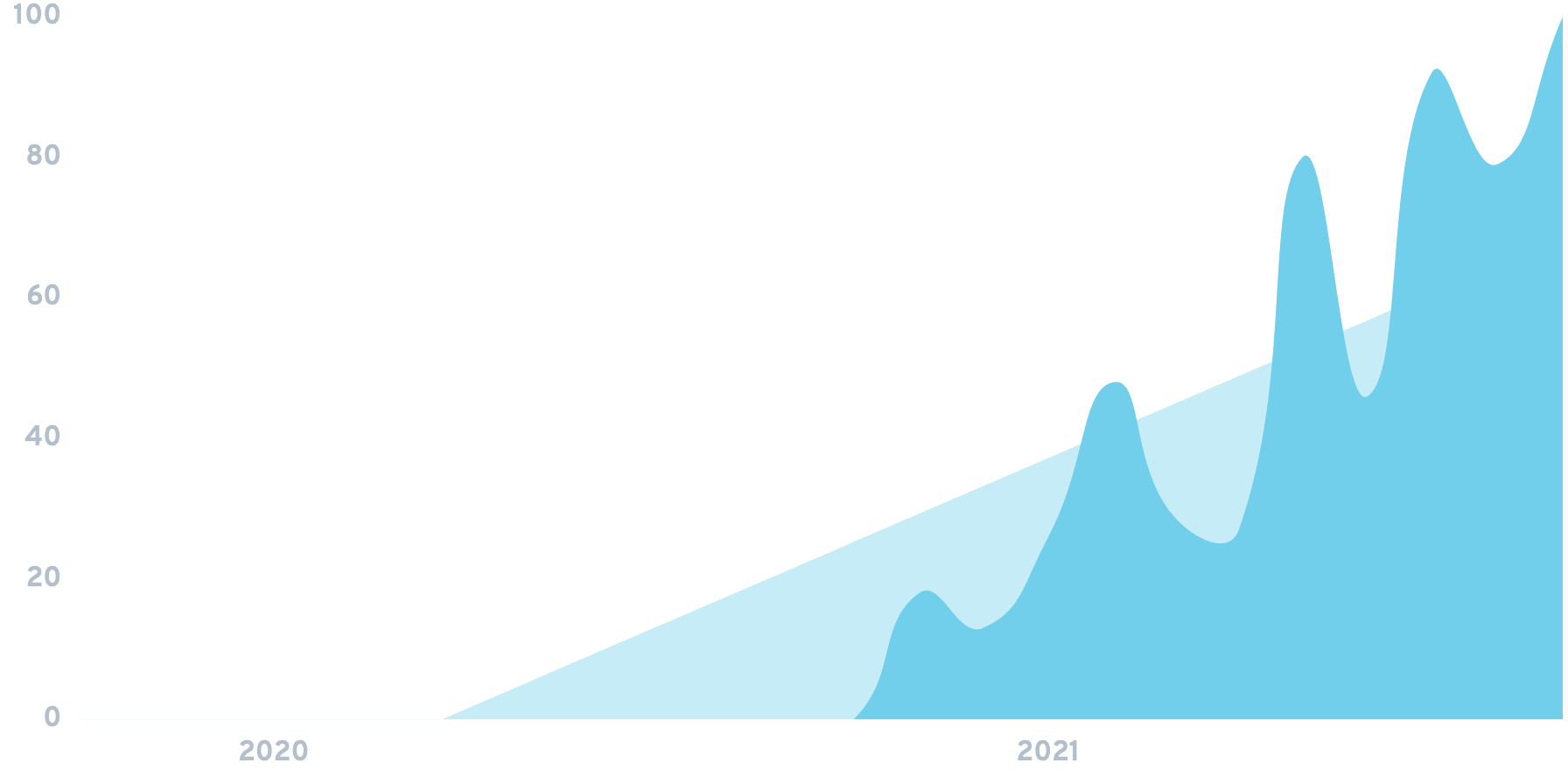 Copy.ai is a tool for generating marketing copy using GPT-3.
Specifically, Copy.ai uses an autoregressive language model developed by OpenAI to provide unique website copy.
The startup got over 30,000 sign ups within 2 months of their October 2020 launch.
Copy.ai hit $157.1k MRR in July (up from $25k last December).
What's next:
Copy.ai is part of the "AI writing assistant" meta trend.
The AI NLP market is estimated to be worth $13.16B. And is forecasted to reach over $42 billion by 2026 (CAGR of 21.5%).
And over 60 consumer-facing projects already use GPT-3 technology.
Here are a few examples of trending AI-powered copywriting tools:
Flowrite: Turns sequences of words into ready-to-use text. Like Copy.ai, it relies heavily on GPT-3.
Copysmith: AI copywriting tool with a focus on marketing use cases (like title tags and product descriptions).
Wordtune: AI-powered writing tool that helps with word choice, tone of voice, and other editing tasks.