I'll cut to the chase.
It's 2021. SEO isn't getting easier.
Except for this.
This makes things WAY easier.
Most people start building links by guest posting, which works.
One of the best ways to get your first high-authority links through building relationships and guest posting.
But what if you didn't have to write a guest post every time you wanted a backlink?
As you'd guess, it scales HORRIBLY.
What if people from your favorite websites couldn't help but link to you?
It's true that the links get far easier to get when your content is amazing.
But, marginally better "skyscraper" content won't get you there.
Over the past year, I've been working on a formula for getting a ton of links without any spammy email blast outreach.
In my link-building arsenal, this is strategy #2:
Dream Link Building (link)
The Double Data Strategy 👈 This is what we're looking at today
The Authority on Autopilot Strategy
The Encarta Strategy
The Pre-Buyer Strategy (my personal favorite for SaaS companies)
The BTTF Strategy
The Double Data Strategy
Today, we'll dive a bit deeper into my second link building strategy: original data.
Nothing sets your apart from copycat content quite like original data.
There are a few ways to do this:
Partner with somebody who has that data already
Have an audience large enough to survey for free
Pay somebody to acquire and organize
the data
All three of these work, but here, I'll show you a fourth option I don't see a lot of people trying.
Step 1: Add Original Data to Your Article
Instead of citing the same tired facts that all the other copycat content is using, I like to use Google's Dataset Search:
For example, if I had a personal finance blog, I'd start by seeing what data I could find about personal finance. Looks like we have some promising results here:

But looking through them, nothing seems to apply, until I start digging a bit deeper. If my article were about the top personal finance apps (a lucrative and difficult topic to rank for), all of a sudden we get into some interesting data:

and looking at the split by gender in the survey, we can add some interesting (and likely polarizing) data to our article.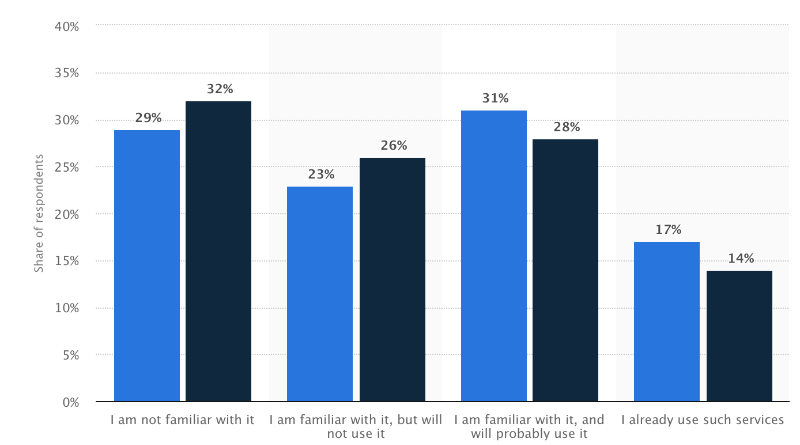 Once that's added, the real fun starts (and I'll explain more below):
Step 2: Get Your Own Never-Ending Data Supply
Now, in our fictional example, we'll embed our OWN survey in the content.
The data we already have will make our article stand out, but once people are on the page, they can take a quick 1-2 question survey about their favorite personal finance apps.
That then becomes OUR original data. 💥
Step 3: Share Your Data
And everybody who cited other sources, or even the data we found in Google's Dataset? We can reach out to them to share our original data as well.
If you do this right, you aren't begging for a backlink. Just sharing some interesting data that you've put together.
You also have a compelling reason to reach out every 6-12 months as the survey data may change over time. 💥💥
If you enjoyed this, would you also like to get my marketing newsletter? I write a weekly email, and, the next few weeks are all focused on building links (without begging for them with outreach). 🙌
Also, please let me know what questions you have about SEO and link building in the comments below. I'll answer EVERY SINGLE ONE!