Every time I've used this tactic, I got over a 10% conversion rate for my newsletter Sign-Ups.
Here is how you can do the same and even better.
First, get reviews for your newsletter.
Getting good reviews is not as hard as you might think.
Think of this:
Has anyone ever said nice things about your newsletter on Facebook, Twitter, or personal messages?
Chances are you already have some good ones. Otherwise, share early access to people and ask for honest feedback.
Second, rewrite your CTA message.
If you're also using generic CTAs (such as subscribe to my newsletter, get best tips straight to your inbox), get rid of them immediately.
Instead, include the following three elements:
Who's it for?
What benefits does your newsletter provide?
How often?
Look for the below example.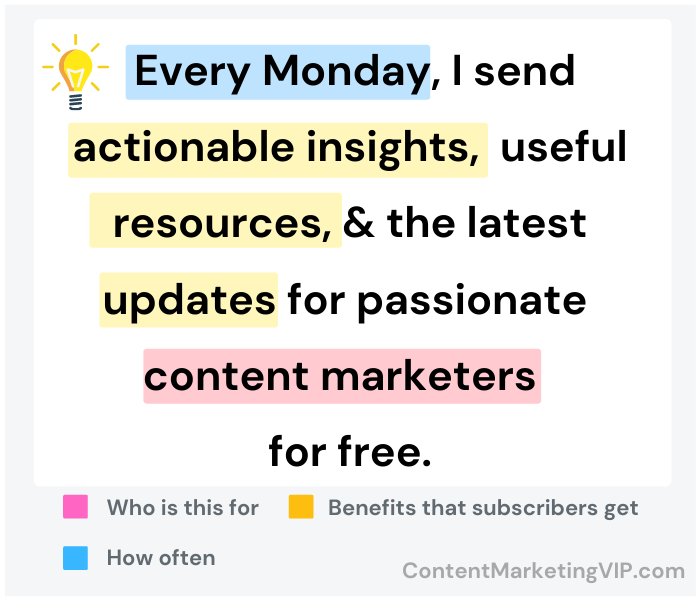 Third, include reviews near the CTA button.
It's simple. Once you get a few genuine reviews, place them near the subscribe now or join now button.
Here's the Sign Up form that I used to get an almost 18% conversion rate.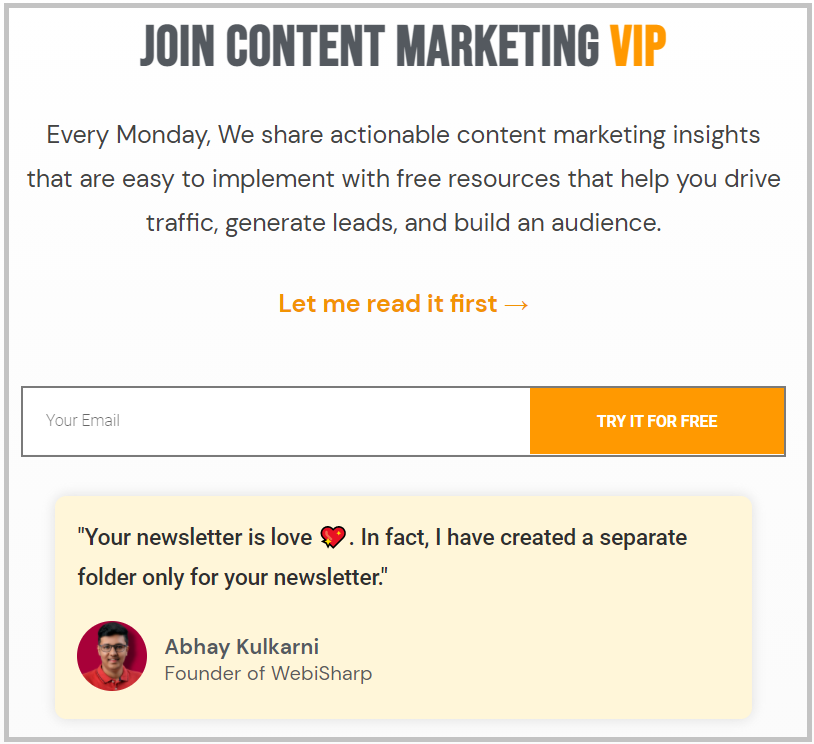 Tip: Use the real image for testimonials.
Liked this? Then perhaps you'll love my newsletter as well.
*You can join the content marketing newsletter (100% free & practical).
Every Monday, I share actionable content marketing insights, free resources that will help you get better at content marketing.
Thank you.