Hi everyone,
A few days ago, Josh Comeau shared a cool popup he used to increase email signups by 50%.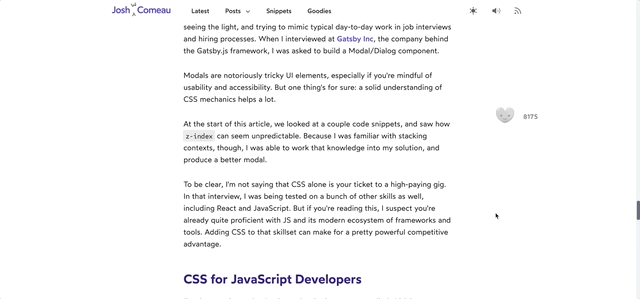 I built the same popup for my website.

I also created a web app for fun so anyone can use it to create the same popup for his website to test it and see if it really increases the signups.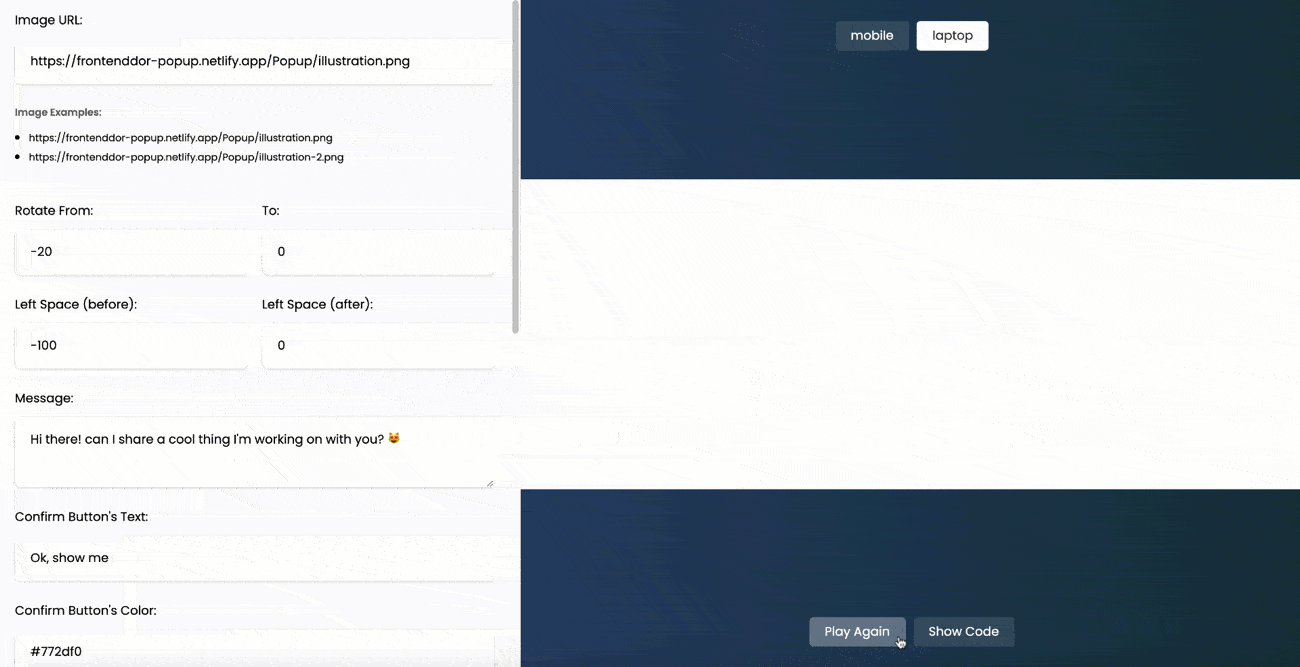 Here it is: https://frontendor.com/magic-popup/
Please let me know if you have any suggestions.
Thank you!