(from the latest issue of the Indie Hackers newsletter)
TinySeed is now accepting applications for their third batch.
TinySeed is a remote accelerator designed for early-stage SaaS founders. And it's run by Rob Walling, one of the co-founders of MicroConf, the world's largest bootstrapper conference. Get more info here if this is up your alley!
Here's what you'll find in this issue:
Sneaky marketing tactics caused these tech companies to shutdown. See what this means for you.
Trump has been banned from several social media platforms. This has implications for tech founders.
Virtual team building is trending. Learn more here.
Marketing expert Harry Dry explains an advertising hack that favors indie businesses, not corporations.
As always, you can submit a section for us to include in a future newsletter. —Channing
📊 Tech Companies Are Paying the Price for Dubious Marketing Tactics
from the User Acquisition Channels newsletter by Darko G.
Nearly two weeks ago, California banned delivery apps from listing a restaurant without an agreement. Four days later, FarmVille, one of the largest games on Facebook, shut down.
In the end, all annoying acquisition channels eventually shut down, along with the products that predominantly rely on them. Let me explain.
FarmVille spammed Facebook
Zynga grew FarmVille through sketchy, spammy practices. First of all, they notably encouraged you to spam your (non-playing) friends:
If you didn't check in every day, your crops would wither and die; some players would set alarms so they wouldn't forget. If you needed help, you could spend real money or send requests to your Facebook friends. This became a source of annoyance for nonplayers who were besieged with notifications and updates in their news feeds.
People's annoyance quickly turned to anger:
To many, the game will be remembered more for its presence in people's news feeds than for the game itself. Facebook was well aware of the complaints.
Facebook took action in an effort to address user objections:
Facebook restricted the frequency with which games could post to news feeds and send notifications. Vivek Sharma, Facebook vice president and head of gaming, explained that Facebook now aims to lessen notifications, sending them only when they're most likely to make an impact.
Because FarmVille abused an acquisition channel (Facebook) until intervention was necessary, its reach was restricted.
Delivery apps abused California restaurants
"California law bans delivery apps from listing a restaurant without an agreement." This the title of one of this week's most popular Hacker News threads.
Delivery apps use a deceptive practice in which they represent themselves as the restaurant. When customers type the restaurant name into Google, they get the delivery app contact information instead of the actual restaurant contact information.
Companies like Slice went even further and bought actual domains that posed as the actual restaurant website. The original Hacker News thread highlights many similar instances: delivery apps advertising on Facebook as the restaurant, apps copying restaurant menus, etc.
While these strategies may bring in short term revenue, they compromise the overall reputation of the company. They also open the door for potential liability in the future.
Chrome and spammy push notifications
2019 was the year of "push traffic," where affiliates did everything in their power to compel website visitors to press "Allow" for push notifications. After agreeing, the visitor is flooded with different affiliate offers posing as notifications.
In July, Google introduced a "spam filter" to block this behavior. Almost immediately, affiliate marketers reacted, knowing that the new filter would block future successful push traffic campaigns.
As abuse within a certain platform grows, the platform eventually responds to the behavior.
Is SMS next?
Dru Riley recently published a piece about how SMS marketing will become more prevalent over time. If true, it is likely that SMS will eventually follow the same steps as the strategies mentioned above.
As more companies use SMS to push their offers, it will become annoying to the user. Carriers will eventually react, either by restricting who can send SMS, or introducing a spam/ghosting filter, á la Google.
What can you do about this?
If you predominantly rely on annoying acquisition channels to attract paying users, consider diversifying. After all, there are plenty of alternative channels to try instead.
In Zero to Users, I outline 32+ acquisition channels that consistently work for founders. Relying solely on a channel or strategy that people consider annoying puts a company at risk for ending up like FarmVille's Zynga.
Do you agree?
Discuss this story, or subscribe to User Acquisition Channels for more.
📰 In the News
🥇 The Golden Kitty awards from Product Hunt have now opened for nominations across 23 categories.
🎙 Listen to four hours' worth of interviews with Pieter Levels. He's the founder of multiple bootstrapped companies, including Nomad List, a popular community site for digital nomads.
🏛 The EU is seeking to regulate social media platforms in the wake of the mass banning of President Trump.
📉 140,000 US jobs were lost last month. This underlines why it's a good idea to have side hustle.
🕵️ How does Trump's social media ban impact tech founders?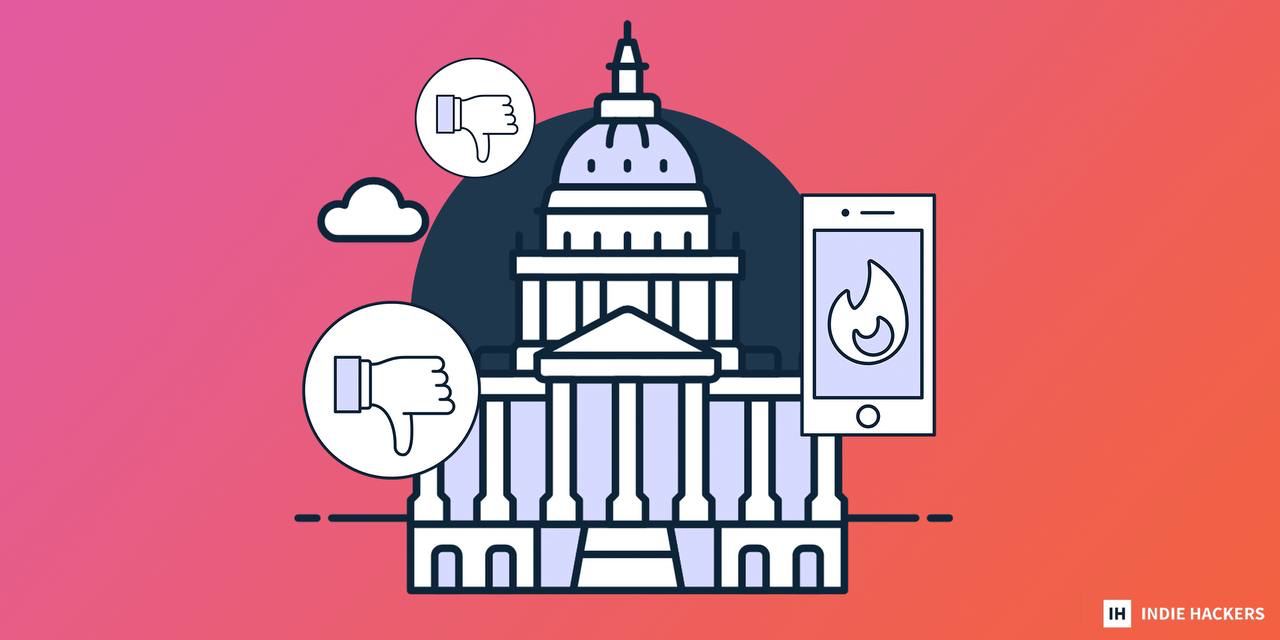 from the Indie Alternatives newsletter by Bobby Burch
Twitter has finally done it — they've permanently banned President Trump for inciting violence. Other platforms are following Twitter's lead:
Facebook has banned him for the next two weeks until President-Elect Biden takes office
Shopify has taken down affiliate stores
Instagram has banned him until Biden's inauguration
Snapchat has disabled his account indefinitely
Twitch has disabled his channel
Amazon Web Services has terminated Parlor entirely
As President-Elect Biden prepares to take office next week, Democratic lawmakers are looking to implement regulatory changes to social media platforms.
What happened: In the aftermath of a pro-Trump mob storming the US Capitol, politicians, business leaders, and citizens are calling for greater regulation of social media platforms.
The problem: Lawmakers believe that misinformation spread on Facebook, YouTube, Parler, and other platforms helped incite rioters and aid in the planning of a deadly insurrection at the U.S. Capitol. Social media platforms are being criticized for failure to regulate harmful posts. However, the 1996 Communications Decency Act grants broad protection to social media platforms, limiting their liability for the content posted by individual users.
The data: In 2016, Facebook researchers found that about 64 percent of users who joined extremist groups did so as a result of its recommendation algorithms. Twitter has also been heavily criticized for featuring extremist, inflammatory, and conspiratorial content amongst trending topics.
Congress eyes next steps
What's changed: Democrats Raphael Warnock and Jon Ossoff won Georgia's Jan. 5 runoff Senate elections, securing Democratic control of the Senate.
What they're saying: Democratic Senator Richard Blumenthal is poised to lead the Senate panels on tech policy. When asked about the part that social media platforms played in last week's insurrection, he said:
They bear major responsibility for ignoring repeated red flags and demands for fixes.
How social media regulation can impact indie hackers
Indie implications: Indie hackers often use social media for marketing and distribution purposes. Proposed regulatory changes would have a significant impact on social media giants, and other platforms where information is shared and consumed. This includes YouTube, Wikipedia, Reddit, Quora, and more.
Increased regulation could also affect indie hackers' own social media products. If platforms are mandated to beef up moderation practices for user-generated content, certain product offerings could require updating or reinventing.
What are your thoughts on social media regulation? Have the events of Jan. 6 affected your opinion?
Discuss this story, or subscribe to Indie Alternatives for more.
🐦 The Tweetmaster's Pick
Every day I post the tweets indie hackers share the most. Here's today's pick:
🖥 Virtual Team Building is Trending in 2021
Exploding Topics scours the internet to find emerging trends before they take off.
Searches for "virtual team building" are up 1,540% over the last year.
A Forbes report found that 45% of corporate teams state that they feel "less connected" to their peers since COVID. This is due, in part, to a lack of formal and informal remote team building activities.
The sharp decline in in-person team interaction has led to companies seeking out team building activities that can be done virtually.
Many companies are also bringing employees together via organized, Zoom-based lunches. Human Resource Director Magazine reports that digital food vouchers sales are up 3x this year.
Thriver, one of the companies leading the way in the virtual team building space, raised a $33M Series B in August.
What's next:
Virtual team building is part of the virtual office tool meta trend. 83% of companies plan on offering remote work options post-COVID, leading to a growing number of SaaS products that aim to simulate the office environment online.
Other examples of this trend include InStation, DingTalk, and Bluescape.
Check out the full post to see this week's other exploding topics.
And join Exploding Topics Pro to see trends 6+ months before they take off.
Discuss this story, or subscribe to Exploding Topics for more.
🧠 Harry's Growth Tip
from the Marketing Examples newsletter by Harry Dry
The best ads are human: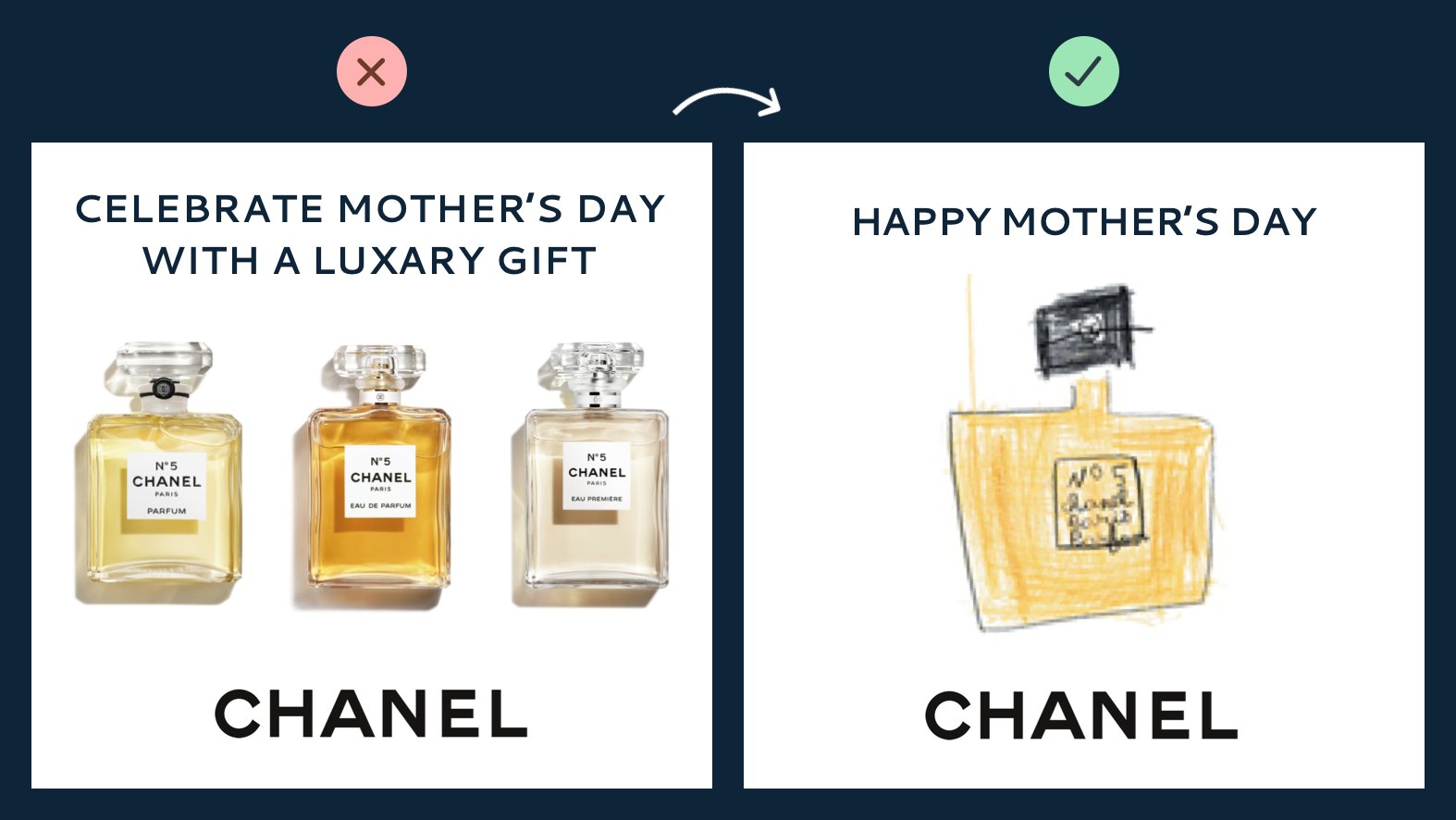 Go here for more more short, sweet, practical marketing tips.
Subscribe to Marketing Examples for more.
🏁 Enjoy This Newsletter?
Forward it to a friend, and let them know they can subscribe here.
Also, you can submit a section for us to include in a future newsletter.
Special thanks to Nathalie Zwimpfer for the illustrations, and to Bobby Burch, Darko G, Josh Howarth, Harry Dry, Pete Codes, for contributing posts to this issue. —Channing