The Problem
You've come up with an idea for a product that doesn't exist anywhere in the market.
You conduct some market research and there seems to be great demand for your idea. Naturally, you start no-life coding it.
A year down the road, your beta product is ready and you're about to launch when you see an advert - the market leader has beaten you to it. What should you do?
The Context
For the past year, I've been solo-developing a mobile app which helps users create social media graphics - the app is called huue. The $40bn company, Canva, has had this market locked down for the past few years.
We noticed that their Terms of Service prohibited their users from selling any designs that they made using the platform. Having browsed forums and talked to a number of Canva users, there was a consensus that people wished they could sell their designs and have ownership over their hard work.
This was further supported by the fact that, despite the legal implications and barriers, there were still thousands of Canva designs being sold on 3rd party markets like CreativeMarket.
We hypothesized that if we could develop a product which had a great editor and allowed for this marketplace to be built into the product, we could attract users by giving them autonomy.
At the moment, huue's editor is developed and we are ready to beta test it before we add the complex marketplace feature. But two days ago I saw this: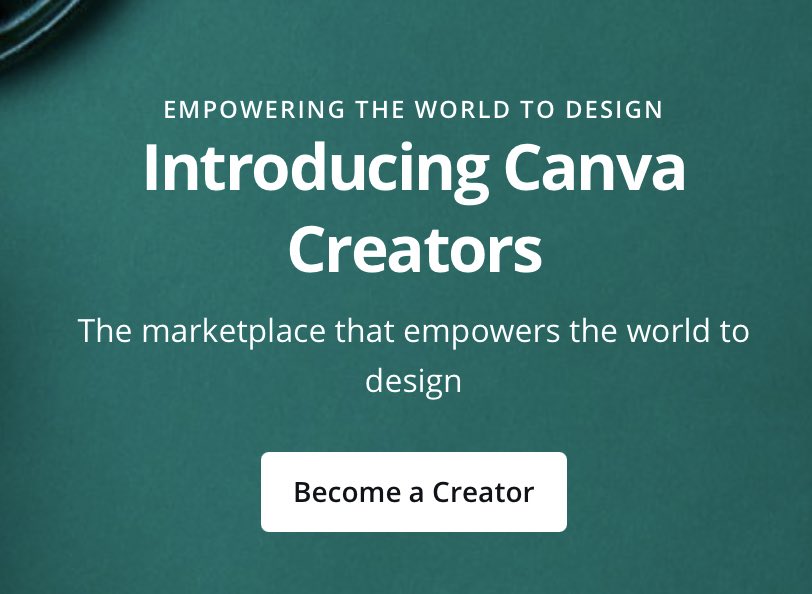 We've been beaten to the market.
I was so disheartened as I knew we'd have little hope in competing against such a large company. However, upon further inspecting their terms, we saw that with their implementation, you need to be approved as a creator, and then each of your designs still need to be individually approved to ensure they adhere to their strict design, usability, and content guidelines.
On the other hand, our idea was to create a free-market, where people can post without design restrictions. We believe this may still be viable, but we've yet to validate the idea in the new market conditions. So these are the options we've come up with:
Our Options
Continue with tweaks - Conduct market research to see if people would still want to use our product, implement it, and then risk getting crushed by competition.
Pivot - Instead of implementing the marketplace feature, we could implement some other USP (we have some potentially good ideas already).
Give up - Ha! Just kidding, never 😠😠😠.
We would really appreciate any thoughts, feedback or advice that you can give!
---
Final Note
I was given some advice a while ago about attempting to compete with a large incumbent competitor:
"if you launch a competitor, the market leader has two options: let you grow and take their market share, or acquire you".
While I understand and like the sentiment of the message, I'm not sure how true this is, as I think they have a third option; to crush you.