My Twitter account reached 100,000 followers today. So I thought I'd share the 7 tips folks found most useful from the last two years.
And a little story about how I got started.
1/ Sell outcomes, not features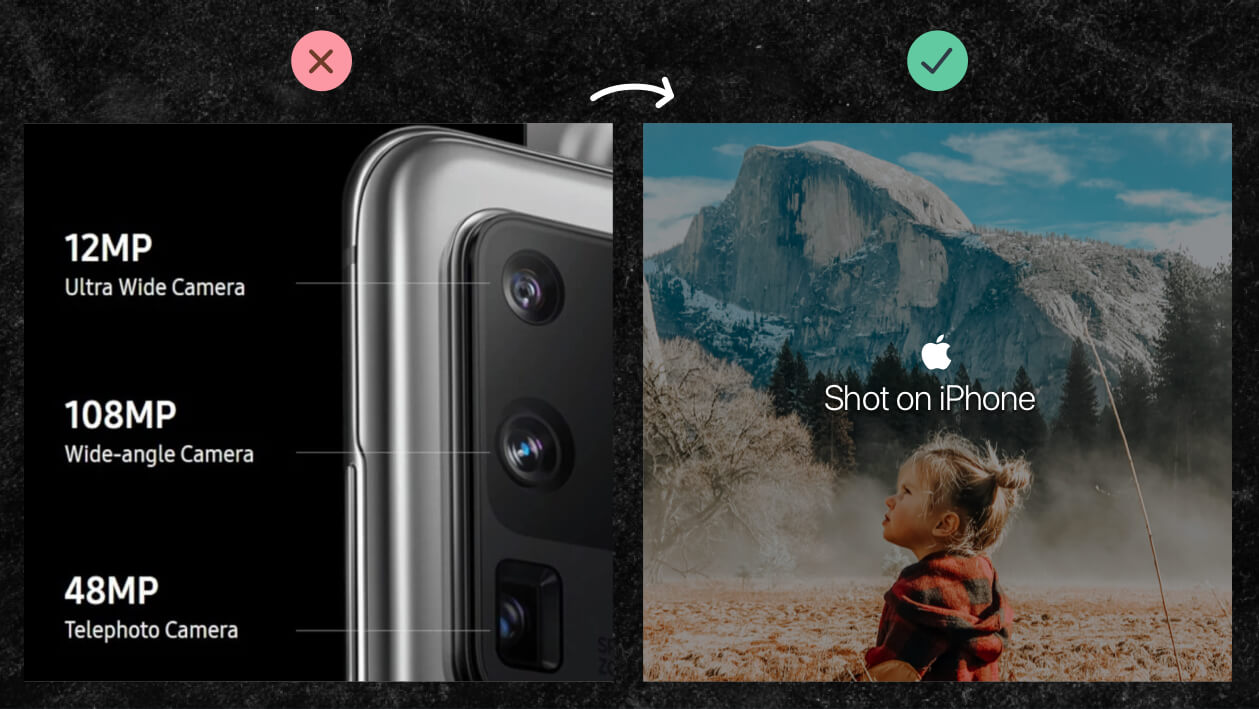 2/ Don't think about "capturing emails"
Think about creating something worth subscribing to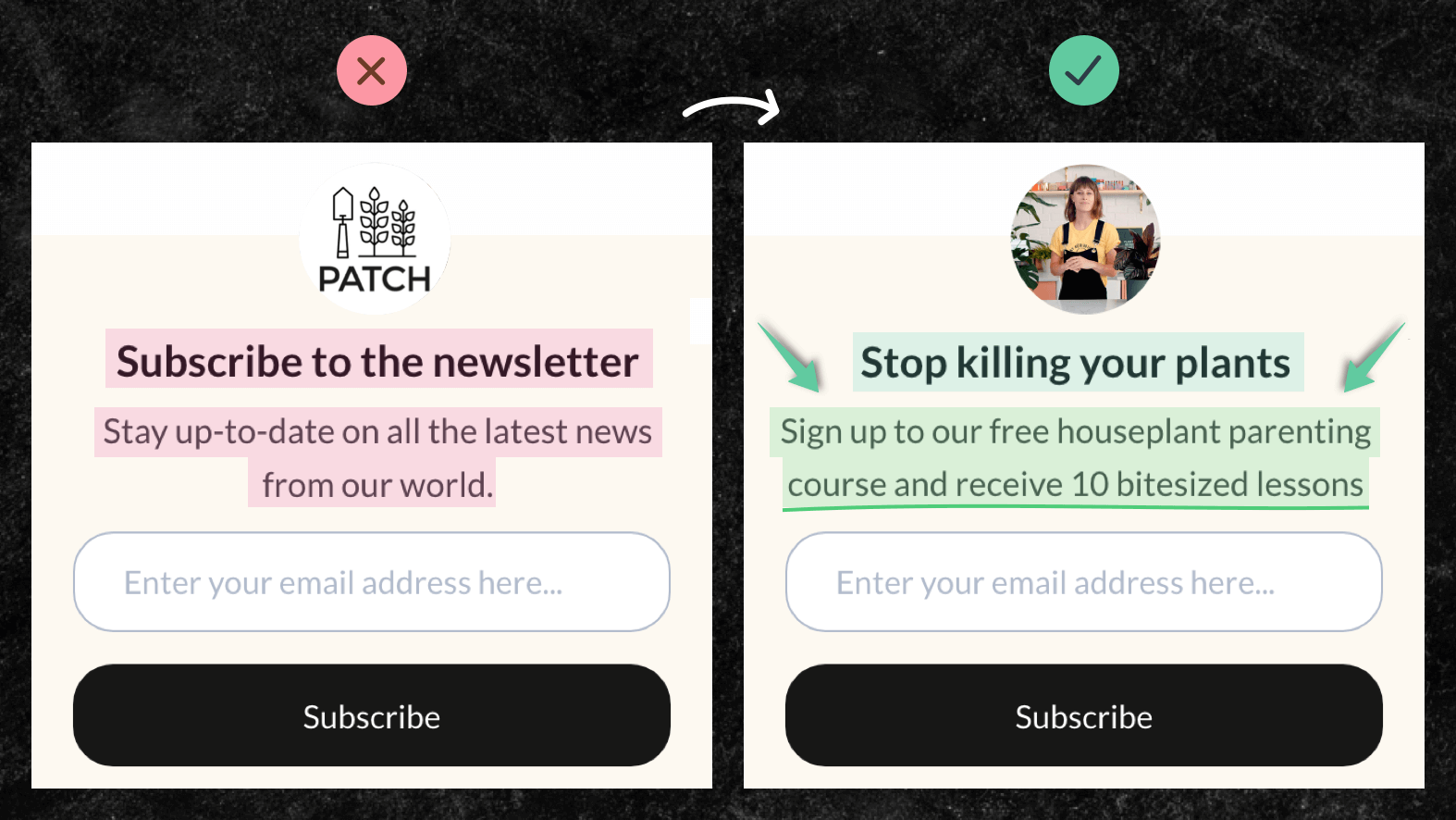 3/Simple CTA trick:
Add a few words to your button to handle the user's biggest objection to clicking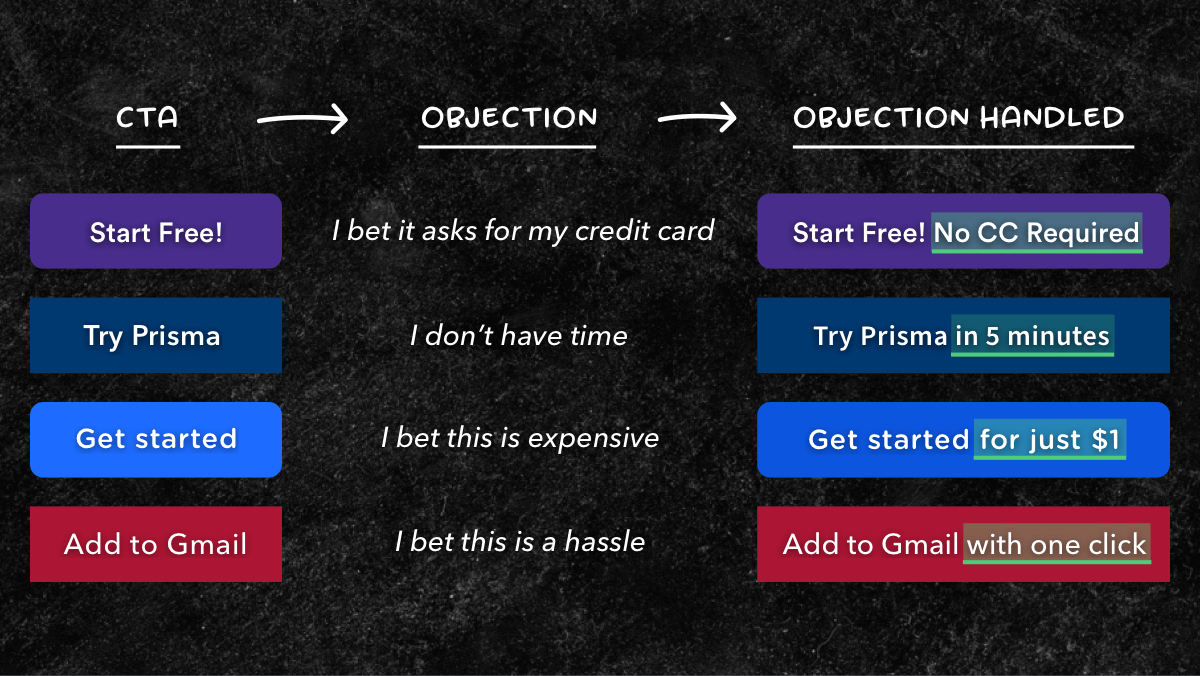 4/ My favourite landing page formula:
1/ Explain the value you provide (title)
2/ Explain how you'll create it (subtitle)
3/ Let the user visualise it (image)
4/ Make it believable (social proof)
5/ Make taking the next step easy (CTA)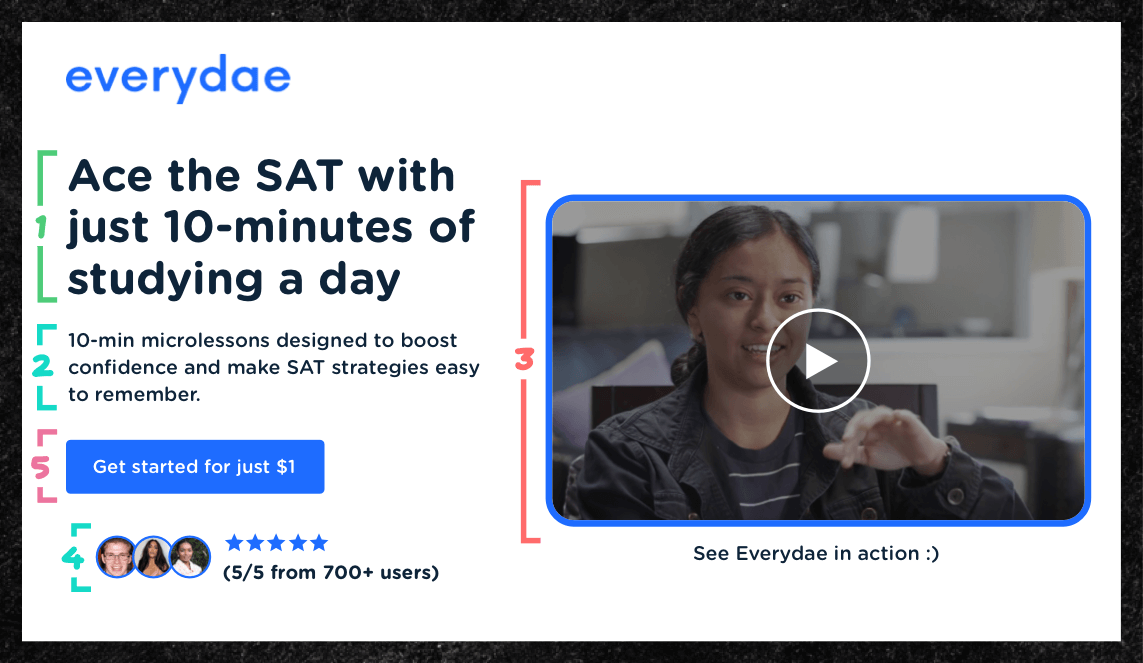 5/ Cold emails should be simple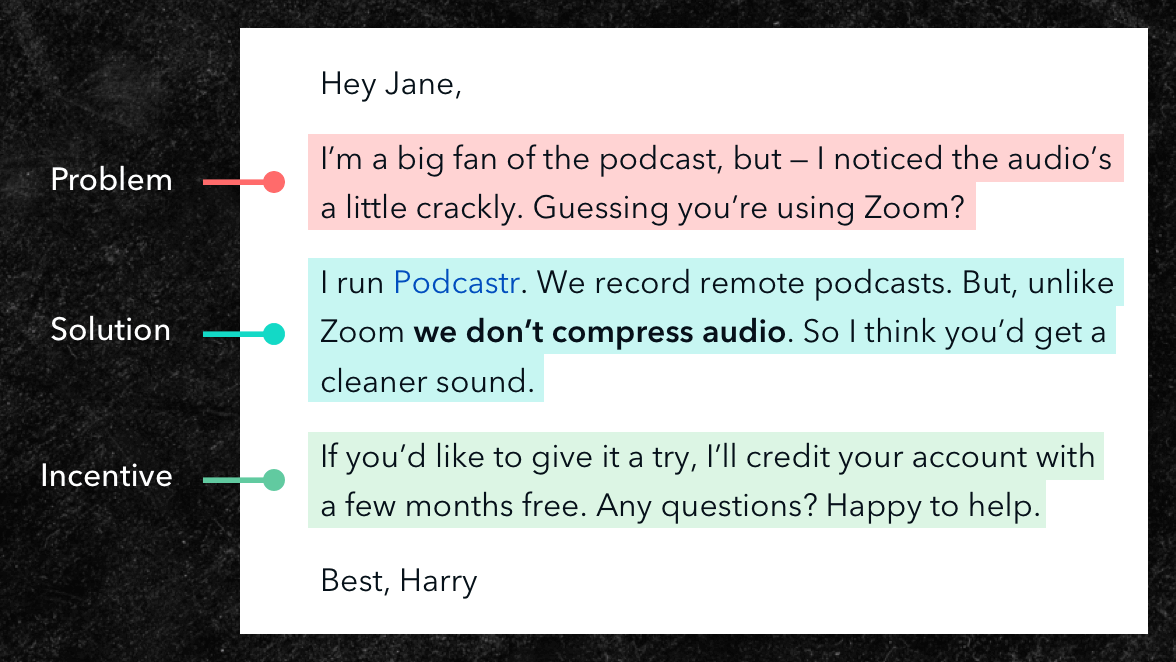 6/ Make your marketing REALER.
Same title. Same painting. Same subreddit. One gets 300 votes. The other gets 70,000.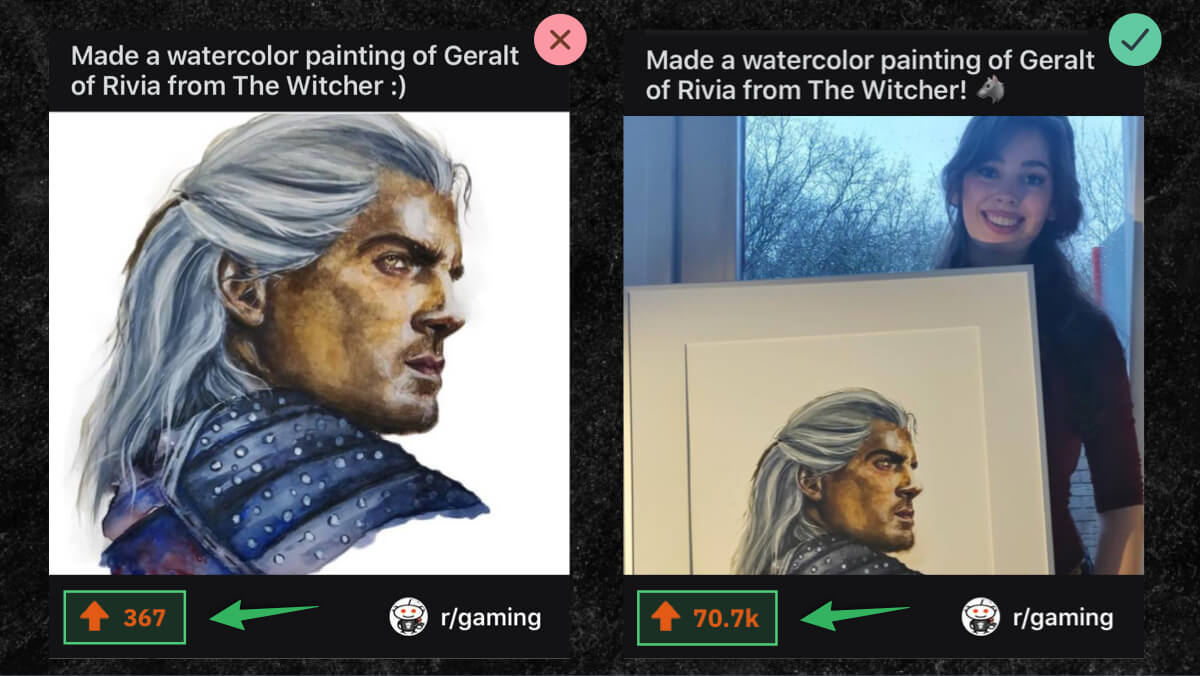 100,000 is a lot. It's funny to look back...
I'd get back from work, hang out on this forum, help people out, and hope they checked out my site. That's how I got started.
You can't wait for users to come to you. You have to go out and get them —
Paul Graham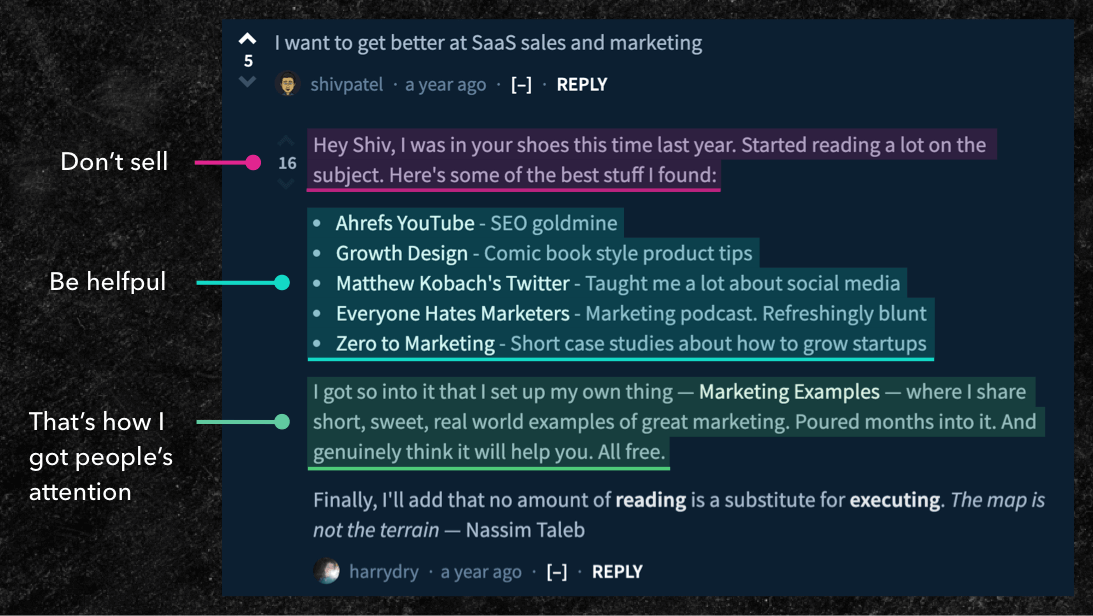 Anyhow. Thanks for reading. And thanks to the Indie Hackers who helped me get momentum.
I'll leave you with a photo of me making the website two years ago. Excuse the ironing board and cardboard window. We'd just moved in.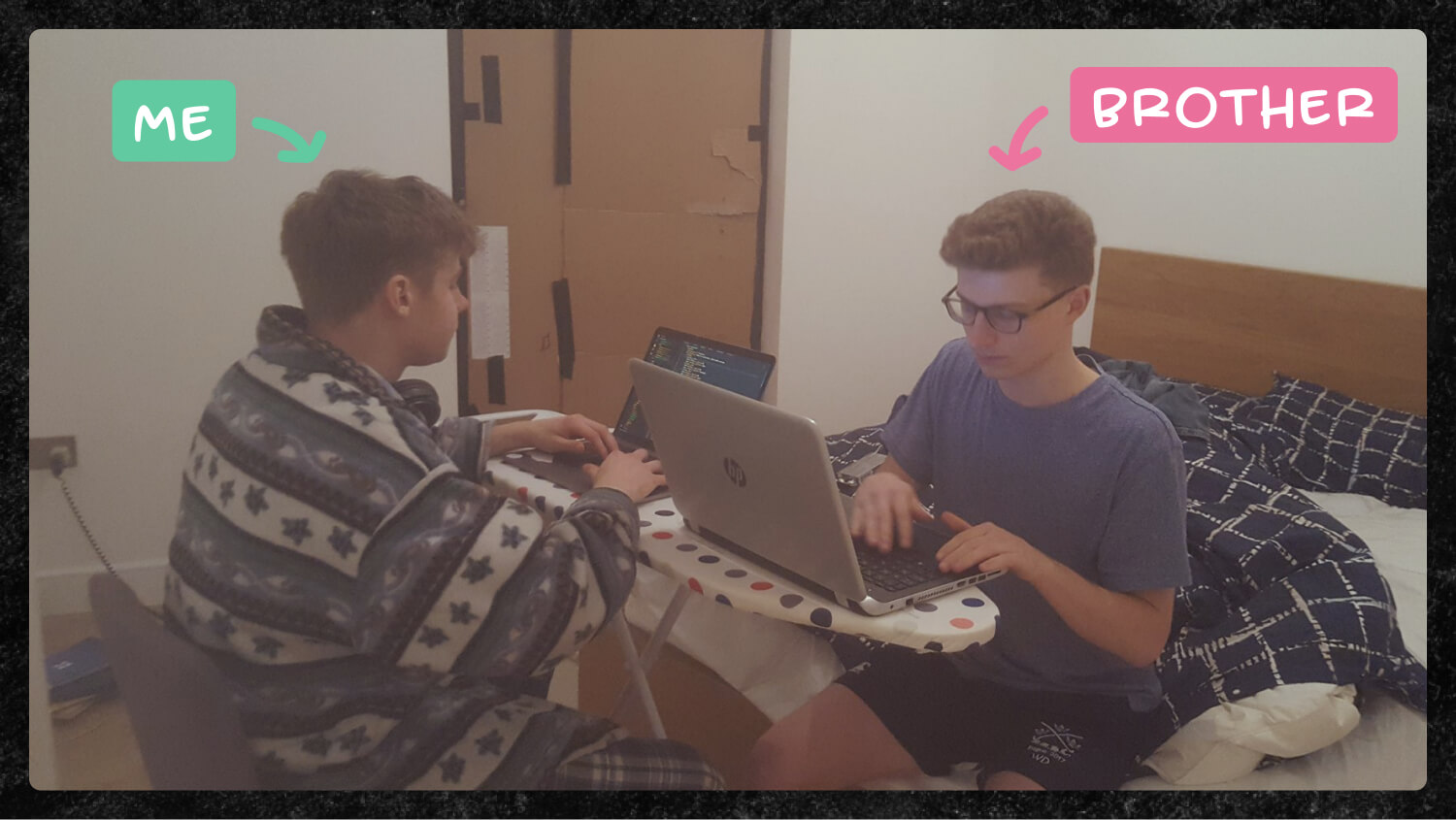 PS — If you enjoyed this and would like more marketing tips...
please do subscribe to the newsletter or head to Marketing Examples to browse all the case studies.
Over and out