Today, I am going to share with you a simple SEO hack that can get you sitelinks on your blog post.
It will look like this: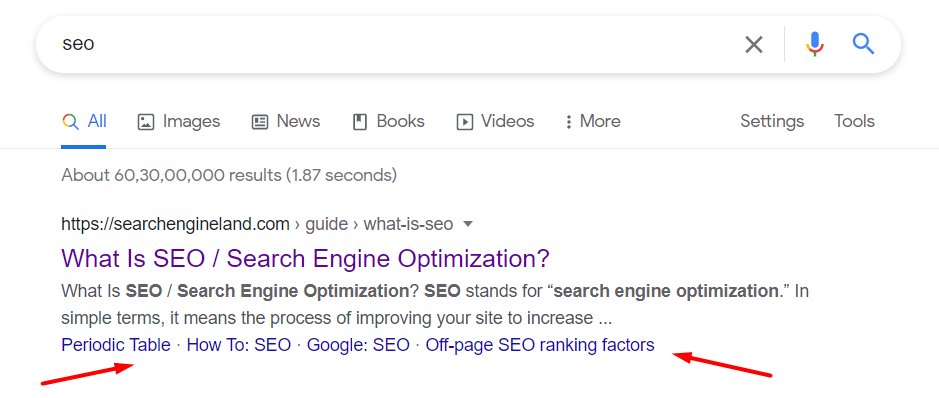 These are called Sitelinks, which are appearing on a blog post.
Here's how to acquire them:
Sprinkle 2-3 Internal Links into the 1st three paragraphs of your blog post.
They must be highly relevant to the topic you are talking about.
Yes, that's it!
If you are currently ranking in the Top 5 of the Google SERP, you will get this type of sitelinks. Although this doesn't guarantee it, but you should give this a try.
---
I will be sharing more tips and actionable advice in my SaaS SEO Guide, which I am currently writing.
Done with 82 pages. Will be sharing some really nice actionable strategies to get your 1st customer from Google. Must read for all makers and marketers.
Small Plug:- Do follow me on Twitter as I will be sharing more such strategies frequently.