I'll be as brief as I can.
The Incident
Last night I got a stripe notification telling me someone had signed up to SongBox on a paid plan. Happily this notification is becoming more common so I put the phone away and finished what I was doing.
About an hour later I set about to email this new customer. I email every new customer personally to introduce myself and ask them a few questions about how I can help them etc.
I had a lingering feeling I recognised the name, but I let it go.
Plot Twist
I was downstairs making a sandwich and I can't shake the fact that I know the name. It's not a common name either so I thought.... to google we go.
The person (or at least a person with the same name) is a TOP TIER songwriter from Nashville. 150 million album sales under his belt, over 20 number 1 country music singles and scores upon scores of top 40 hit singles.
This guy is music industry A-list.
As well as just being a songwriter and producer he also sits on the board of directors, and in one case as President of a major music industry body.
And he's signed up for SongBox - and on a paid plan too... And I've just emailed him with some shit chat.
The Final Act
He replies to my email. I quote:
I don't have time to read your email or answer your questions. I'm too frustrated trying to share the link. What does "copied to clipboard" mean. Why can't you just give me a link that I can copy and paste into an email??
The link won't copy by normal drag across and control click.
Me: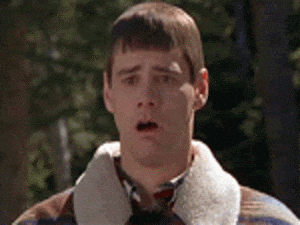 Obviously I jumped on this, replied with my customer service head turned up to 11. I also commented that the music industry body that he is President of, I used to be a member myself and told him a bit about my background.
As well as that I went into the database and put his link into the email so that he could copy and paste it "the old fashioned way".
The Outcome
We exchanged a few emails that devolved into pleasant chat. He got his link and that made him happy. However I still feel sick to the pit of my stomach that someone like this had a bad first experience. SO annoyed!
Lessons Learned
These lessons are for me btw but take from them what you will
1. KEEP IT SIMPLE
I dunno how many times I tell myself this and as a rule I'm good at sticking to it but it never occurred to me to just put a link on the screen and let people copy and paste it themselves. No - I had to be clever and make a button that you click and it copies the link for you. This clearly was confusing for this gentleman who is by his own admission not tech savvy.
2. DON'T UNDERESTIMATE HOW IMPORTANT THE ABOVE POINT IS
Who would have thought that someone might not know what "coped to clipboard" meant? I certainly wouldn't have thought it would be an issue. But it was, and it left one the best possible signups I could dream of, frustrated and pissed off.
3. ENGAGE WITH YOUR USERS
This is something I do religiously anyway, but thank god I saw that notification last night and chose to email straight away. Sometimes I wait a day or two.
As it stands I may have saved this from becoming a catastrophe as he seems to be using the product (checked the DB) but it could have been much worse.
Also - I immediately rolled out a text based copy and paste-able link to that same page so that people have the option.
On The Bright Side
A key user found the site, consumed the landing page, signed up, and paid money. So I'm focussing on that... well trying to. I still feel sick at how frustrated he was.
Cheers
Edited to add
Seems like a lot of positivity in the comments. I still can't help but feel it was a total disaster of a situation to have happened, but the replies here have helped alleviate that somewhat. Thanks.