We've all read eBooks that were meant to be blog posts but were instead padded out to 100+ pages. But, this guidebook is the opposite.
0% fluff, 100% actionable insights combined with expert advice that help you drive traffic, generate leads, and build an audience.
You Get 70+ Content Marketing Lessons (PDF) on:
-Content update framework
-Proven SEO strategies
-Copywriting formula
-Landing page optimization tips
-Content distribution strategies
-Content auditing strategies
-Writing benefit-driven CTAs
Here's the TOC of the first 21 lessons: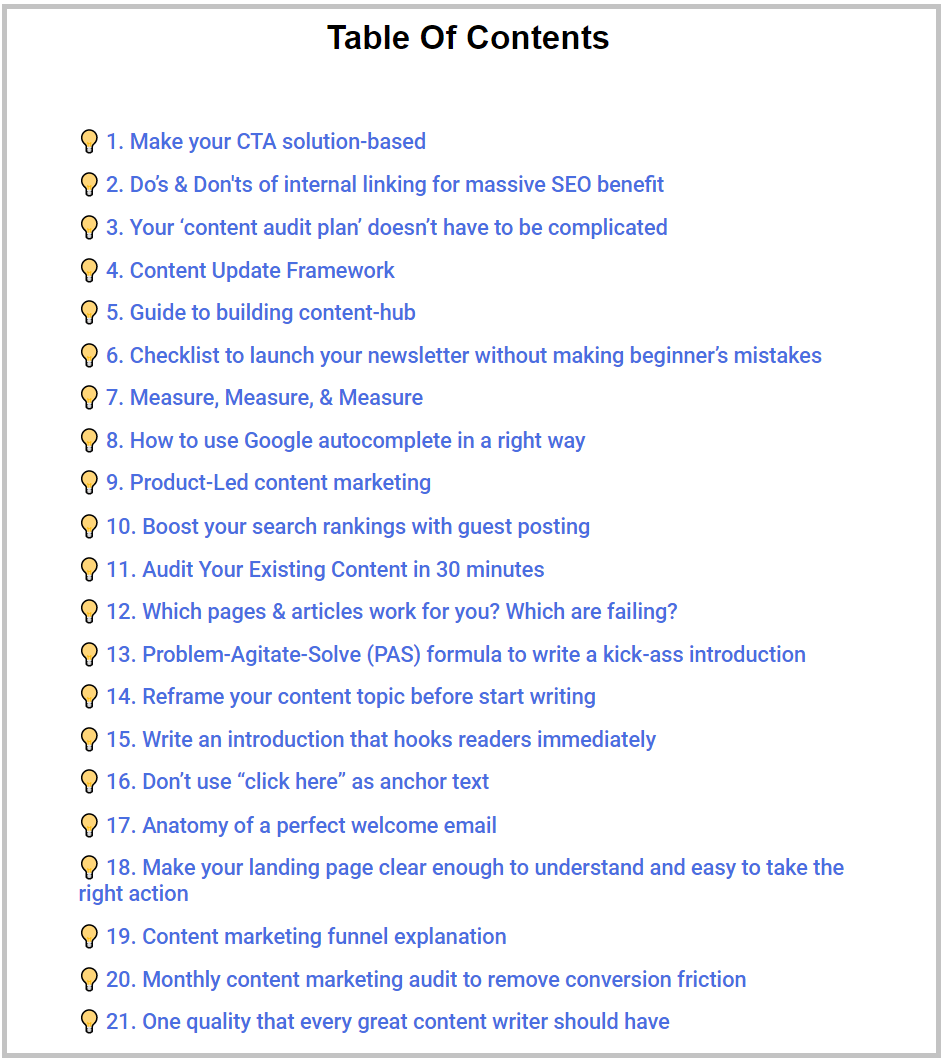 P.S. Some of the insights from the guidebook are featured by IndieHackers, Demand Curve, and praised by Joe Pulizzi.