When it comes to lead magnets, I've tried almost everything from eBooks to templates.
But one form of lead magnet that always stands out is the ultimate list of free resources.
Over 35% of my total email subscribers (maybe including you) are from this idea, with an average conversion rate of 23%.
Here's how you can steal the idea:
Step 1. Find what your audience wants
Just type [Your seed keyword] + resources + on Google without clicking the enter button.
Here's an example: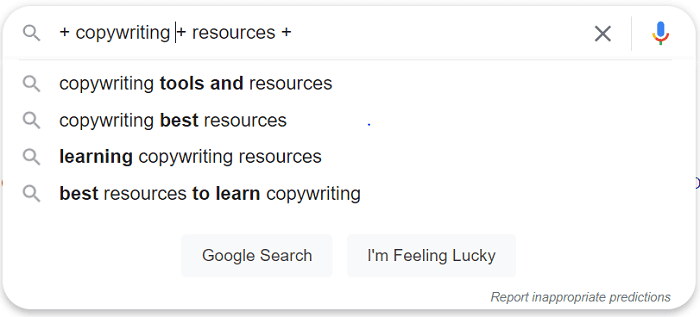 Try this with different keywords relevant to your industry. Then prioritize them on search volume.
Step 2. Making the most extensive list
It's time to make the most comprehensive list of free resources. Your goal should be to add relevant resources that will help your audience.
Step 3. Take an extra step
Accessing a list of 100+ resources on a blog post is not user-friendly.
So take the extra step and make their job easy.
Create a google sheet (or use alternatives) that users can copy or download.
And, this is going to be your winning lead magnet.
Here's my example: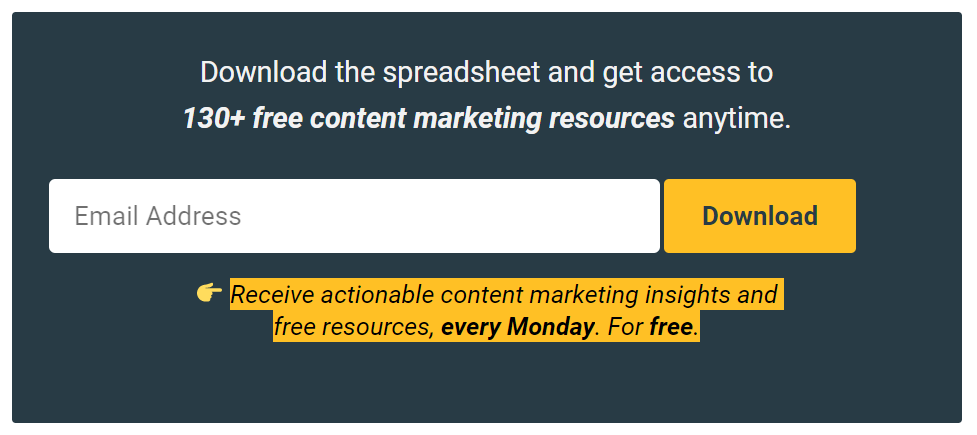 But you don't want people to download the resource and forget your brand.
So make sure you add a small note about what users can expect when they sign up.
Also, send an immediate email that includes:
The resources
What users can expect from you.
Step 4. Promote
You don't need to wait for the SEO traffic to grow your subscribers. Promote the list on social media, do cold outreach.
Don't hesitate to promote the same resource list multiple times in a month.
Even after months of publishing the list, I am getting huge engagement when I republish the same content on social media.
That's all.
Here, you can access 130+ content marketing resources