Content audit isn't a one-size-fits-all solution. Every business has different goals and content marketing strategies.
So, the auditing process will vary from one website to another.
However, there are some key elements that a content marketer cannot ignore.
Your content audit should highlight the following elements:
Finding content gap opportunities by knowing keywords ranked by the competitors, but not by your site
Categorizing content inventory by the number of traffic, leads, and business value.
Finding content assets that lack freshness and relevance
Finding the list of keywords ranking on the first page
Identifying pages that are gaining and losing traffic
Categorizing pages with high authority in terms of backlinks and mentions
Checking whether the website has enough content for each of the buyer's stages
Knowing which pages to remove or merge for SEO performance and user-experience
Finding pages that drive the most site engagement in terms of average time spent on the website, page views, etc.
Top traffic channels for the website
Content pages that need improvement on core web vitals
Measuring the performance of topic clusters and pillar pages (if any) by looking at the number of ranking keywords, traffic growth, and organic link acquisition.
You may also consider the below illustration to understand the basics of content marketing audit: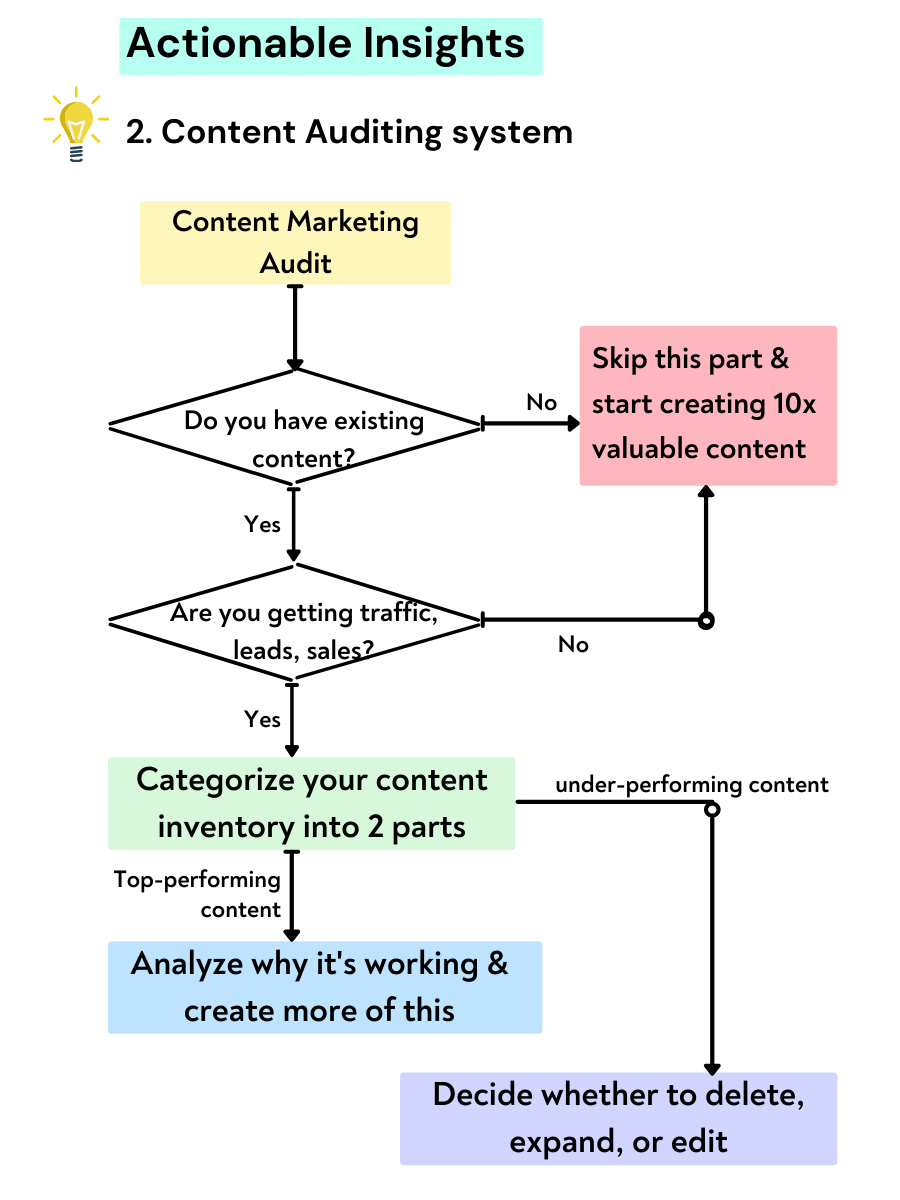 To extend your learning, I've curated the best resources on how to do content marketing.
I hope you'll like it.