March was the best month ever for Excel-to-HTML, my Microsoft Excel add-in for converting spreadsheet cells to HTML tables. People used it 650 times last month to convert cells to HTML, and this month is on track to do well too.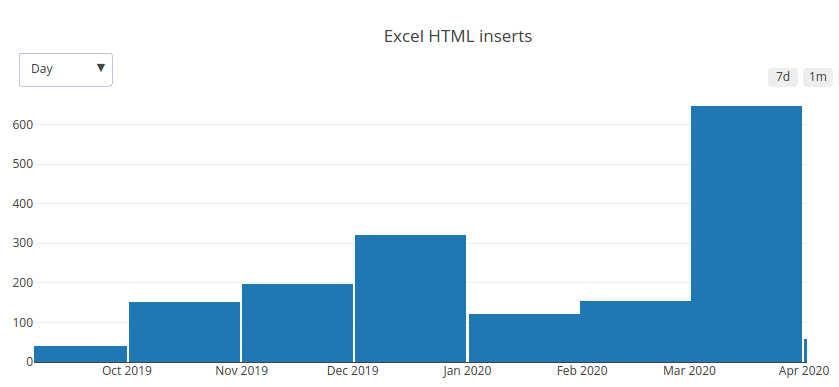 I was trying to figure out why and then I realized the obvious answer. People are probably using the add-in to share their tables of virus related data during the current pandemic.
This pandemic is obviously a terrible net negative for millions of people, but it's interesting to see which things are growing because of it.