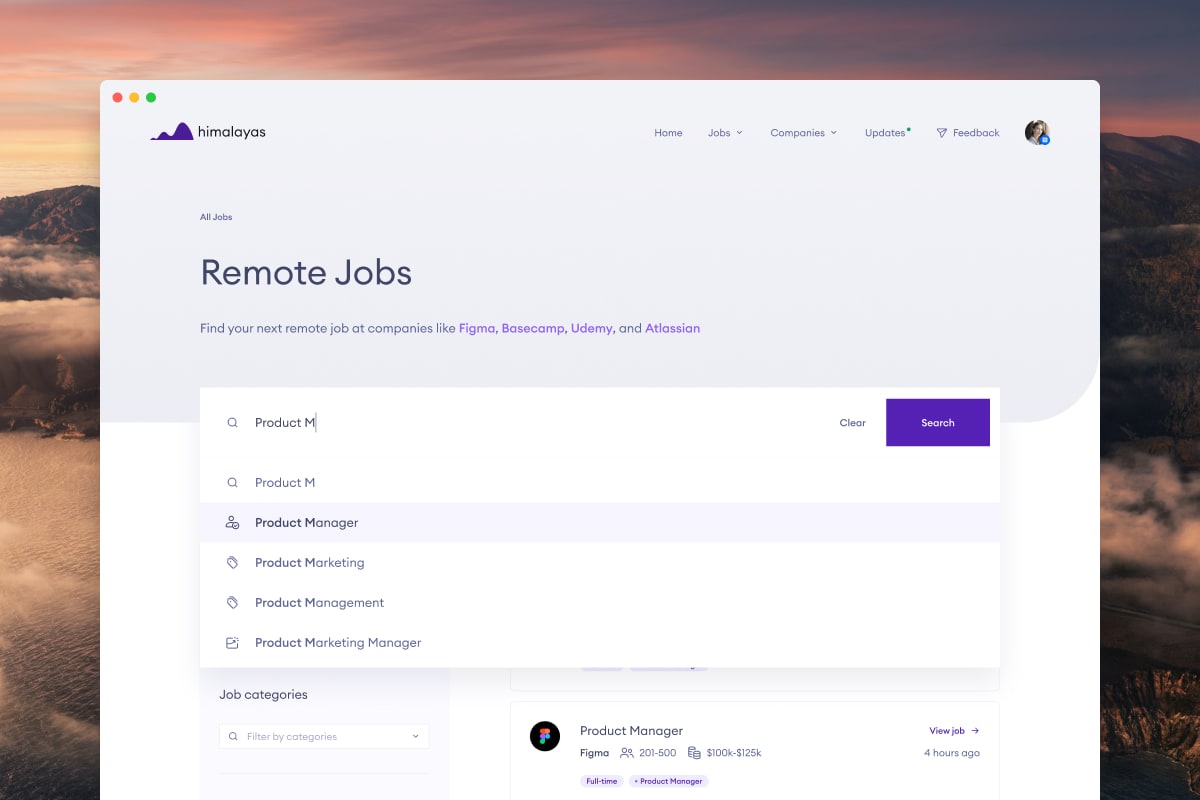 Faster, better designed search
We sped up search suggestions making it faster than ever to find jobs that are relevant to you. We've also added your current text as a result underneath the main search and suggestions now highlight the part that matches your query.
Additionally, job category now have their own icons, making it even easier to see which suggestions fit your criteria. Each job category badge now has its own color, another simple way for you to quickly delineate between different jobs.
Other improvements and fixes
Updated changelog open graph image
Fixed issue where period would cause open graph images to not render properly
Fixed issue where Euclid font was not rendering on mobile devices
Badge text now overflows vertically rather than horizontally