So my marketing newsletter crossed 27,500 subscribers. Still with an open rate of 50% somehow. I thought I'd do a little update.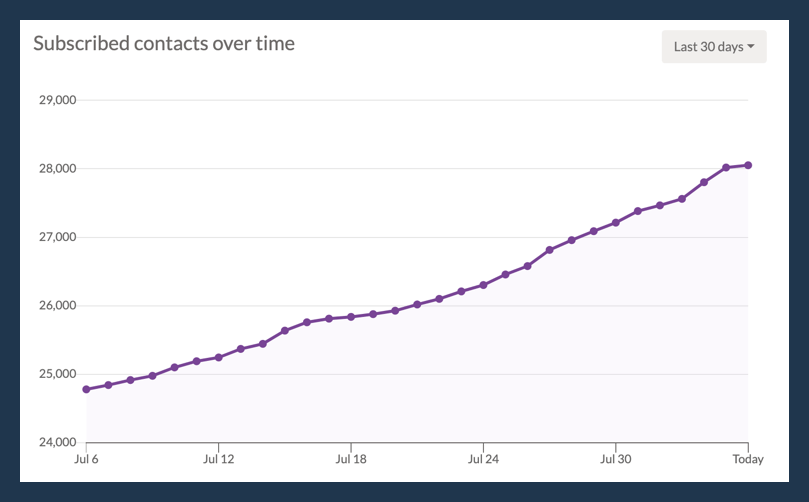 It feels like yesterday when I was getting 10 new subscribers a day. Today I'm averaging over 100. And 1000 a week!
The benefits from hard work compound over time. You've just got to stay in the game long enough to reap them.
My high level strategy
People say "bet on YouTube, bet on TikTok, SEO, etc ."
But the only thing we know for sure is that it's only going to get easier for people to share stuff.
So my energy goes into writing the best stuff I can and trusting word of mouth.
And it works. Whether thats a subscriber on Twitter telling their followers. Or Dave Gerhardt and Neil Patel on their podcasts.
I could work quicker. But that's the short term strategy. The long game is being the best and trusting people will talk about it.
That's why I will overtake Hubspot one day. SEO won't beat the PEOPLE 😂
It's all in the small details
Let me give you an example.
I was writing about Grubhub's link building. It was Friday. I'd been working on this article all week. I really wanted to publish it and enjoy my weekend. But the conclusion was flat.
So I worked on it Saturday morning and found the words to sum it up.
That's the power of good SEO.
 Plant an orchard. And you're eating fruit everyday.
The long game is the shortcut.
Anyhow, I ended up getting 4 or 5 messages specifically about the conclusion. 4 or 5 replies equates to more like 400 or 500 people who appreciated it.
And it made me think. People really do notice the details.
That's all folks
Here's my analytics from around January in case you wanted to see where my subscribers come from. You see "goal completions" on the right. That's new subscribers.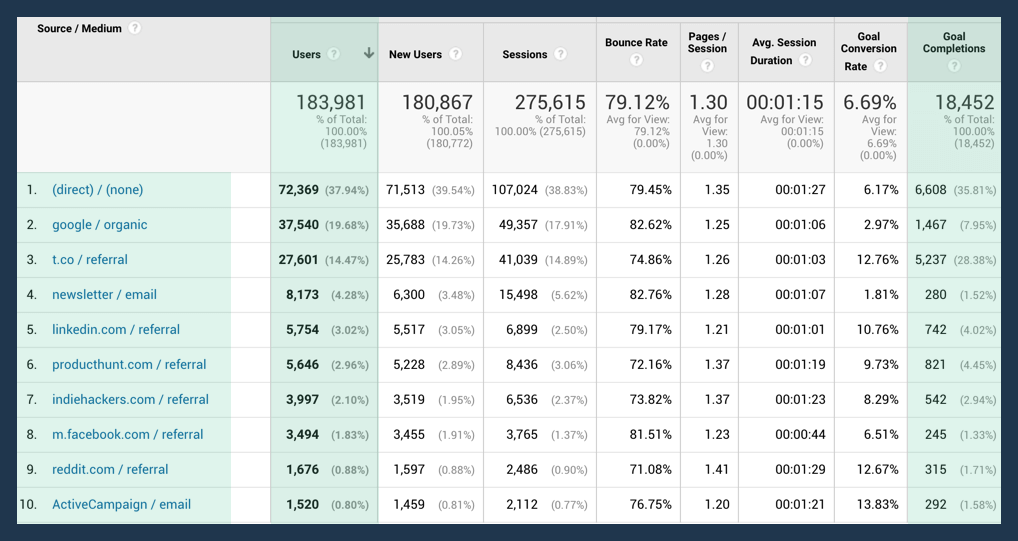 Thanks for reading. In case you want to check out my newsletter for yourself here's a link.
I share a new marketing case study every week. Short, sweet and practical. Any questions, hmu :)