Finally! We got noticed! VoxRec (dictation to text app) is featured in the "Hot This Week" section of the US App Store.
You can find it in the 3rd tab of the App Store app, scroll down to the 7th topic group, position 14... I know.. Whatever!! We got featured! 😄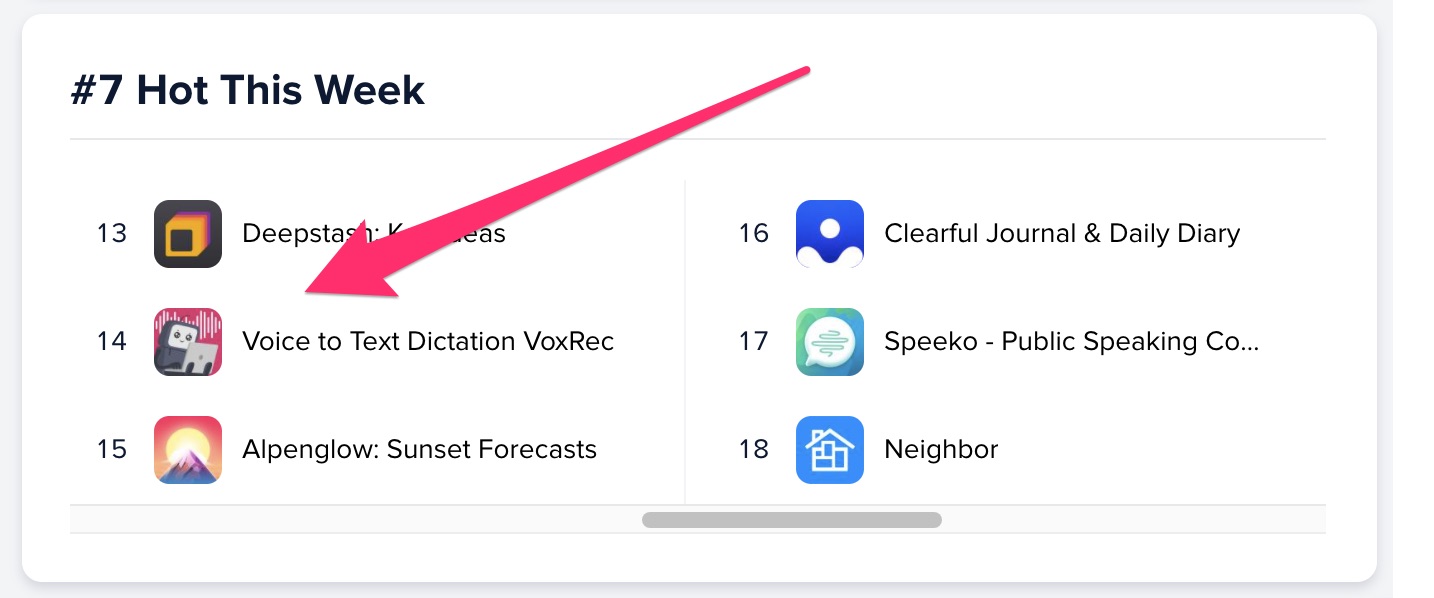 More to come! Stay tuned!