How to Find Your Earliest Users
Looking to find users for your product? Learn by example from dozens of entrepreneurs who share how they drove traffic to their websites and began to build an audience.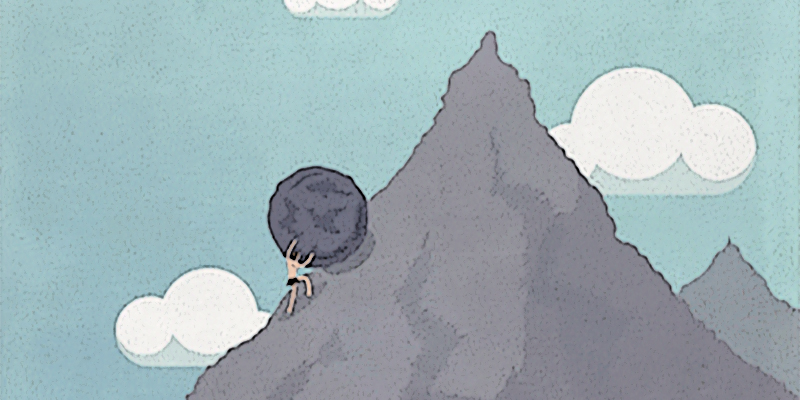 Monthly Revenue
Any Amount
Time Commitment
Any Level
Photo-to-Painting Service
I was in college, but had already tried several websites before in high school. My strategy up until that point consisted of creating it and letting it sit, hoping users would come. For Like.fm, my first mildly successful free-to-use website venture, I noticed the domain was good enough that it was getting traffic on its own and a trickle of users per week. Still, I had tried something new which was to do the cold emailing strategy you always read about. It actually works (with enough persistence).
I googled for small blogs covering things in my space and manually contacted dozens of them. One of these small blogs was followed by a CNET writer, and the next thing I knew I had my first major press article: a CNET article written about one of my features. It got me my first 10,000 users and gave me the motivation to keep going and the cred to get to the next milestone.
Nowadays I run an e-commerce startup at Instapainting.com. I've learned that SEO is one of the largest sources of organic traffic that I can actually control. You can do press, but even the residual traffic from that comes from search engine traffic, both from it helping your website rank and also from people searching and finding the article itself. Whenever someone goes online to solve a problem, they'll be searching for Google and phrasing it in a specific way with specific keywords that you must target.
For Instapainting my first users were acquired by making a post on a small subreddit, where it found some immediate customers. But later I took the same strategy of contacting press to get traffic, increasing SEO, and continuing to put effort and money into press (from small blogs to large publications).
Window-Management App for Mac
I released the app on October 5th in three different places.
I also submitted it to various startup listings that brought very few visits and even fewer conversions. One that stood out amazingly is my submission to Electron's app listing. It doesn't generate that many visits, but the conversion rate is amazing. For 10 visits a day, I get a 20% conversion rate. My guess is that the audience is very specialized and interested in my product.
Later on, I started writing an article about my whole experience with the App Store, Electron, and the creation of a native app. I had so much to talk about that it ended up being five different articles.
It helped a lot with the conversion and the visibility of my application. It was well received in multiple places like Reddit and Hacker News.
In this marketing-related article, I propose a theory I have about the various sharing channels. It explains how you have to adapt your content to the audience you'll most likely reach on different channels.
I also tried my hand on ads. Only Google and Facebook for now, but the results are already very clear. Google doesn't let you target your audience the way Facebook does. It results in ads being almost useless and never clicked on within the Google network. So I'm still fidgeting on Facebook's settings to have the best target possible. The results are yet to be really conclusive.
Simple Wiki for Team Knowledge Sharing
We publicly launched the new product in May of 2016 with a Medium post announcing the "public beta" and our funding.
That post immediately got picked up by the local tech publication Bostinno.
We did a brainstorming session around all the channels we could try out and followed the Bullseye framework to prioritize a few of them. Here's the actual Tettra page where we did the brainstorming.
We did the typical sharing to all social networks (Linkedin, Facebook, Twitter, etc.).
Prior to launch, we posted on Betalist and had about 65 people on a waiting list. We also posted to all the typical directories like Stackshare, Siftery, Capterra, and AlternativeTo. Only Betalist and AlternativeTo ended up driving any significant traffic.
We decided to wait to post on Product Hunt until the product was more fleshed out and our sales funnel was working on a small scale. We ended up launching on Product Hunt about six months later and got over 700 upvotes and was the #3 spot for that day. Here's the actual Tettra page we used to plan the Product Hunt launch.
The Slack Platform: Of course another massive source of trials was the Slack App Directory. After our experience, I highly recommend launching on a platform like Slack, WordPress, or Shopify.
There's a whole chunk of functionality that you can essentially "outsource" to the platform. For us, that was authentication, user management, and access to the "work graph". You also get free distribution from the parent platform and a clear target persona you can attract.
There are definitely risks involved, but the benefits outweighed the risks in our eyes. Here you can check out more details on why you should launch on a platform from my co-founder Andy.
"Emerging" Keywords: We were also lucky enough to jump on the "Slack Wiki" keyword pretty early on an ranked in the top few slots from the get go. There wasn't much competition for that term at the time, and we've been able to maintain the top non-branded Google result for that. All we did was put the term "Slack Wiki" in our website title tags and headers, and that was good enough to rank for a new term.
Bottom of the funnel: Once we got people signed up for a trial, we got as many of them on a screen share as possible to walk them through the product and collected their credit card info right on the phone.
We tried to continue to scale a demo-based inside sales playbook, but after a lot of pushing, we couldn't get it to work. The problem was that the product was simple enough and we were selling to small enough teams that they just wanted to start using the product right way and didn't want to do demos. It was a great way to get the machine going initially, but it just didn't scale for us.
Join the Indie Hackers Community
We're a group of founders sharing our stories and helping each other build profitable online businesses.
The first batch of initial users were developers I had worked with on puppeteer, chromeless, and navalia. Having the first few customers already lined up helped me validate that the idea was sound and motivated me to launch. Once I launched I posted on most of the usual culprits: Hacker News, reddit, and on a few GitHub issues. I immediately found out that because the audience for this service was small, larger sites just didn't seem to care much.
I made no front pages and didn't get featured anywhere. What did work was answering people's questions on StackOverflow and Github — even if it didn't mean a conversion right away, it started creating some backlinks into the site, which at least helps with SEO.
After about a few weeks I started seeing more and more users from those libraries I mentioned buying subscriptions. As a matter of fact the first customer bought the most expensive plan I had, so that kept me motivated to ship. The following days after I started getting inquiries from CTOs and developers, some of which bought a subscription right away, others I just answered questions for. I tried doing ads for a time, which did result in more traffic but was expensive compared to the value being generated. Since then, I've done almost no advertising whatsoever.
One thing I'd like to stress to others is that if the niche for your product is small, don't expect to get a lot of big attention, at least initially. Even now browserless only sees roughly 50 users a day, which is nothing, quite frankly. I think what's important is that it solves a problem these people are facing, so those 50 users are already far into the conversion funnel. Because of this, you don't need 100k users a day to make your product successful (though it does help), you just need to know the problem well and where to find the frustrated users.
Free Crypto Trading Simulation w/ Real Prizes
Unlike a lot of the products on Indie Hackers, we didn't have an official launch — it was very much a work in progress and I wanted to get the initial prototype out before investing a lot of time into it. We started the year with about 300 users and about 500 virtual trades. By the end of March we had about 6500 users, with 70k virtual trades in the system.
As part of our initial growth strategy, we researched Bitcoin games on the app stores. Naturally, I wanted to target Bitcoin game players since our initial product was a game revolving around crypto coins. So for version 0 of our Android app, we literally just wrapped an embedded web browser that pointed to our web app (our web app is mobile responsive), deployed that to the app store, and threw together ads targeting those users. We were able to buy clicks for less than 8 cents with a 25% conversion rate, and saw some great initial returns from those campaigns.
Customer Feedback Software
We initially acquired all of our customers through proactive outbound sales. I would call people, send cold emails, send messages on LinkedIn, and offer an in-person demo — anything to try to get the product out there. Within 14 months I did around 40 in-person demos, and used join.me to do more over the phone.
This strategy landed us our first 10 customers. While it helped us validate the idea, it was a pain in the ass and I wish the whole process had taken a lot less time. At this point, we were not relying on our website at all for sales or marketing, and I think this was a mistake.
Free Tools, Resources for Non-Technical Entrepreneurs
Honestly, I'm super tight (I suppose you call that bootstrapped) and have relied on finding free methods to acquire users.
Initially, as I was creating NoCode I built a quick landing page with an email capture form and a mocked up screenshot of the homepage using Canva.
I then managed to get featured on BetaList where I got about 35 signups. I later used those interested early adopters to test my initial prototypes of the site and get feedback on some of my ideas. This approach proved incredibly valuable information and helped validate some of my early assumptions.
A few weeks after publicly launching the site, I was fortunate enough to get featured on Product Hunt. This provided a huge boost of traffic to the site, providing me with a couple hundred email subscribers and loads of constructive feedback to consider.
Mind-mapping Application for Writers
WriteMapper was first launched on Product Hunt, where it was relatively well received, getting featured on the front page and gaining over 500 upvotes. Product Hunt attracted about 1.6k visitors to my website within two days, and my first paying customer came within just a few hours of posting.
After the intial wave of visitors from PH, I posted WriteMapper to Reddit's /r/macapps, making sure to share details I thought were interesting, and replied to every comment that came in. As a small subreddit that 1) doesn't get many posts to begin with and 2) typically gets posts with no effort made to either provide a background story or active comments by the original poster, I was able to have my post stay on the front page of the subreddit for quite a while.
It was also around this time that I started actively reaching out to mainstream online press outlets that looked like they would be willing to cover a newly released macOS app. I searched as many app news sites as I could within a day, making sure to identify journalists that had previously written about other Mac apps. From there, I was able to create a shortlist of 24 journalists to contact, and sent each of them a short and concise email pitch. This effort got WriteMapper featured on Forbes and Cult of Mac.
I then decided to go a little bigger, and post it to /r/apple, which has more than 600k subscribers (compared to /r/macapps's 19k). Besides making sure to stick to the subreddit's rules, I also used WriteMapper's positive reception on /r/macapps and Cult of Mac as social validation that the product would be something of interest to this community as well. That post took off, ending up with 1.3k upvotes and attracting almost 9k visitors to WriteMapper's website.
Cumulatively, these efforts attracted almost 16k visitors within the first two weeks alone of WriteMapper launching, and about 21k page views, which then translated into actual sales.
Interview Prep Website for Software Engineers
When we launched our Alpha in April 2017, we had a modest zero users. Since then, we've grown very organically to over 150 users, thanks in large part to my connection to Fullstack Academy (FSA), the coding bootcamp I attended between September and December 2016.
In the early months of our business, we gave the product out for free to FSA students who contacted me with questions about my post-bootcamp journey. We received great feedback from those early users and testers, which helped validate the product. Eventually I started teaching a class on algorithms and giving an evening talk on programming-interview preparation every six weeks at FSA, advertising AlgoExpert in the process. I also did an interview about these topics on a friend's podcast.
Slowly but surely, people started buying the product, enjoying it a lot, and spreading the word.
In September 2017, our first month actually selling the product, we made three sales. The next month, we made about 15, and our monthly sales have continued to increase ever since. In April 2018, we surpassed 40/month with the help of advertising that we placed on Quora in order to supplement our other marketing efforts.
Tool for Measuring the Accuracy of Watches
The first thing we did was read Traction by Gabriel Weinberg and Justin Mares. This gave us a lot ideas of traction channels to explore, and we've kept adding new channels since. Here is the full list of what we tried.
PR: As we are in a niche, it is easy to identify to which bloggers we should reach out, especially as we were already familiar with their work as watch fans ourselves.
Getting press coverage is a lot of work and takes so much time, but the exposure can be really big, especially when you are starting and don't have a voice of your own yet.
It can be difficult if your communication relies on PR as you are never 100% sure of getting an article until it's posted and getting a blogger/journalist to commit on a publication date can be a nightmare. Also the lifespan of a press release is very small, 48 hours later it's over!
I would consider it as a nice bonus boost to have and always try to get, but this shouldn't be the core of your user acquisition strategy.
We were lucky to have a nice article when we launched, so I take the opportunity to thank Robert-Jan again for his support!
Social: We are active on a few major platforms.
Twitter, where we relay a lot of material on the watchmaking industry using Sniply to embed a link to our app and Buffer for the scheduling. The results are far from being impressive there, but we have some nice interactions with users so we keep on going.
Instagram, where we post a new watch picture each day. Working in the watchmaking industry, we regularly put our hands on some incredible watches, and it's always great to be able to share them. Hashtagging works well on the platform and allows us to get discovered by new users. Watches are really big on Instagram, and it has been working great for us so far.
We publish all news related to Toolwatch on our Facebook page so we can't say we are very active there. If I had more time, I would probably invest more on Facebook.
LinkedIn is interesting as well for its big organic reach. Posts on LinkedIn can still be visible after a few days. This is a platform where you can get nice results even without investing so much time on it.
Finally we also built a Chatbot on Facebook Messenger, but I guess this was just me having fun and trying new stuff.
Forum posts: As a watch guy I spend a lot of time talking with other enthusiasts on a few watch forums, and I've allowed myself to discuss Toolwatch there. I could have done this on many more forums, but it just didn't feel right copypasting the same message over and over even if a single post would generate tens or hundreds of new users.
I guess it would be worth spending some time on building a legit presence on more watch forums and introducing Toolwatch when it is appropriate. This would be the same with Facebook groups.
Content marketing: This has been huge for us. We started with our own blog, where we would mainly post watch tips. Those article were fairly successful and would also give us food to share on our social channels. By regularly engaging with our users we would know what they were looking for when it came to taking care of watches. And then I discovered Quora!
I knew about Quora, but I had no idea they had a watch section. Instead of answering questions on forums, I would do it on Quora, and in a few months I had almost 3 millions views on my answers and am now the most viewed writer on watch-related topics. Needless to say, this brings a constant flow of new users and authority.
Email marketing.: We are using a lot emails for retention and to engage our users. We use them to spread our content, which then gets reshared, giving them more visibility.
We also include ready to share buttons for our users to share those emails. While this isn't the biggest user acquisition channel, it solidifies the whole ecosystem.
Infographics: Since we measured so many watches, we have enough data to come up with some cool infographics. Those tend to become pretty viral each time we release one.
This is a nice thing to do as an indie hacker as your data is pretty unique and will allow you to immediately stand out.
Built-in virality: We used two critical moments of our experience to try and get our users to spread the word. The first was with our welcome email which included a mailto link with a prepopulated email for our users to share. We hadn't demonstrated any value at that stage of the onboarding, so the incentive for that was a cool infographic with data that couldn't be found elsewhere in the industry.
The second moment where we ask for a share is right after a measurement, when the user has had a full experience of the product and is confident in sharing it.
Speaking of virality, no one shares on Facebook anymore. Messaging apps have way more success. Be sure to include such sharing buttons!
Word of mouth: Word of mouth has been a big acquisition channel, though it can be hard to measure and/or improve it. We find out every day that someone has been talking about Toolwatch on a blog, on a forum, in a Facebook group, on a YouTube video, and so on. This is great of course and shows you that people have a genuine interest in what you are building.
You should try to listen when people are talking about you and then engage with them. On our side, we are using the Notify bot to let us know in a dedicated Slack channel whenever someone mentions us.
Product Hunt: We used Product Hunt when we first released Toolwatch (thanks again Jeremie Berrebi for hunting us!) and later when we launched our mobile apps. While Product Hunt's audience might prefer an Apple Watch over a mechanical one, you'd be surprised by the number of tech executives with nice mechanical watches.
Above that, PH is a great place to instantly get a lot of eyeballs on your project and, most importantly, great feedback. For those interested, I have written an article on what a "normal" Product Hunt launch looks like.
Facebook groups: There are a gigantic number of Facebook groups with watch fans. Some are very specific to a brand and others to a country, but all have pretty large and engaged communities. As for the forums, I was okay sharing Toolwatch on groups I belonged to but reluctant on joining groups just to talk about Toolwatch. However, it always feels great when I see someone in my Facebook feed talking about Toolwatch in a dedicated group.
In the future, I would try to find a way to share Toolwatch on Facebook groups, watch forums, and reddit in a genuine way that doesn't feel spammy. Those are some really large audiences that have shown interest in watches and shouldn't be neglected.
Also, I would continue investing time in content production. When spread on the right channel, this is the most cost-effective strategy.