As recommended by indie hackers.
Finding images for your landing page or new website is a crucial part of getting your indie hacking business off the ground. You want to look good on a budget, or for free!
I spend a lot of time on the Indie Hackers community forum and the discussion of where to find images comes up frequently. I thought it would be a good idea to collate all the image, illustrations, and photo resource recommendations found here on IndieHackers.
As part of the discussions, some people worry that their website will look like everyone else's if everyone is using the same resources. Whilst this is a valid concern, you also need to remember that:
your target customer most likely has never come across others using these resources images
you can have a look at competitors or similar websites that your target customer may use and see what images are being used.
some of the resources below give you the option to easily customise the images. Switch things around. Mix and match. Use colours that match your brand. It's very handy!
custom images, branding, and illustrations are great, but are probably more suited a bit further down the line once you feel like you have the money to invest in creating a long term brand
Following is a list of curated websites that indie hackers have repeatedly recommended. Most are free or low cost; others may have a paid-for option; and a couple are completely paid. Please pay attention to any licenses and behave responsibly and ethically when using images. 🙏
A constantly updated collection of beautiful svg images that you can use completely free and without attribution. It also has a nifty feature of being able to change the images to match your brand color!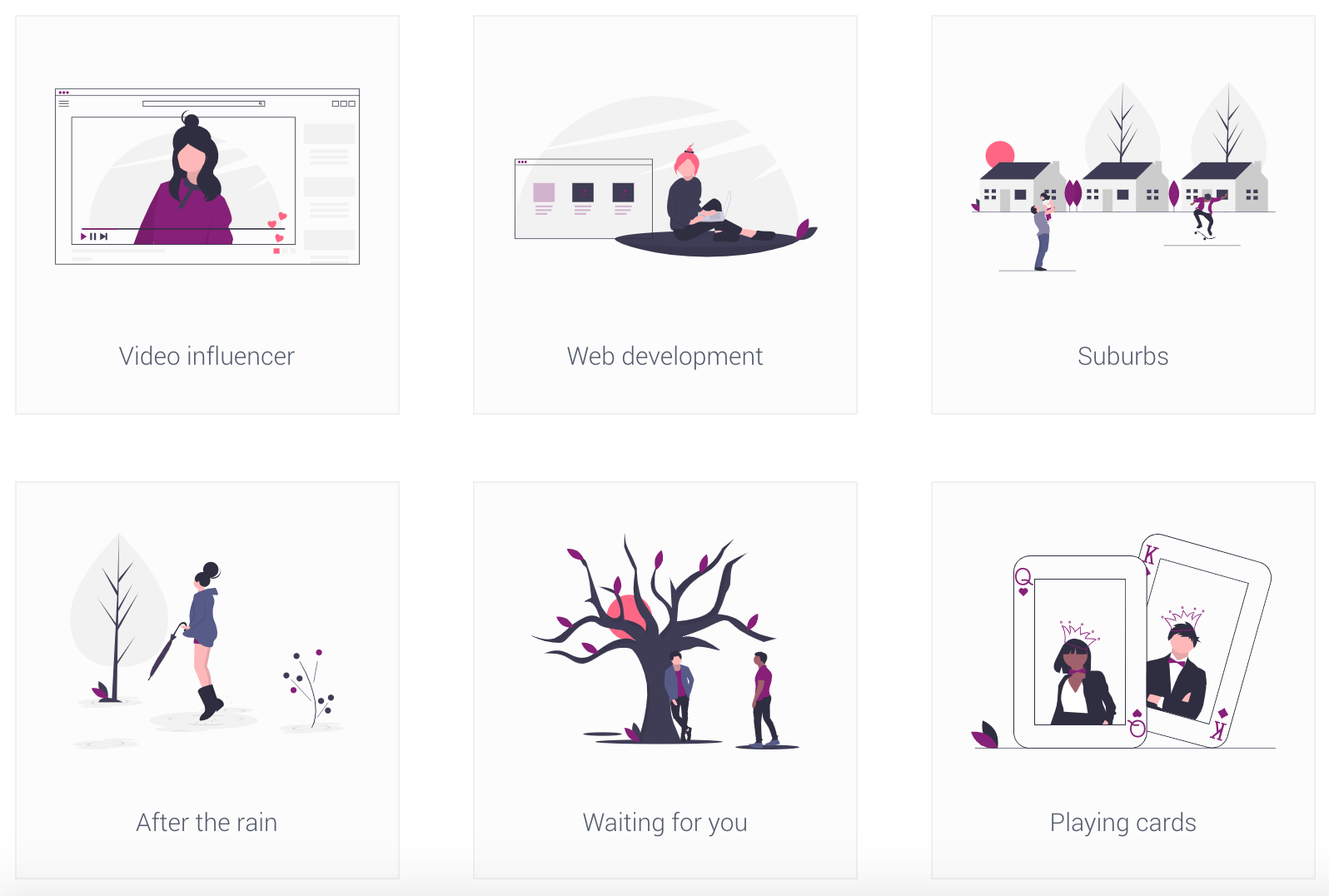 Icons8 provide a variety of design resources. Their Ouch section provides a number of styles for illustrations. You can use their free products if you link back to them. The other option is to get a paid account for all their products—illustrations, icons, music...and more!
DrawKit is a collection of free, beautiful, and customisable MIT-licensed SVG illustrations. They've started pushing paid illustrations, so be sure to have a look for the free ones!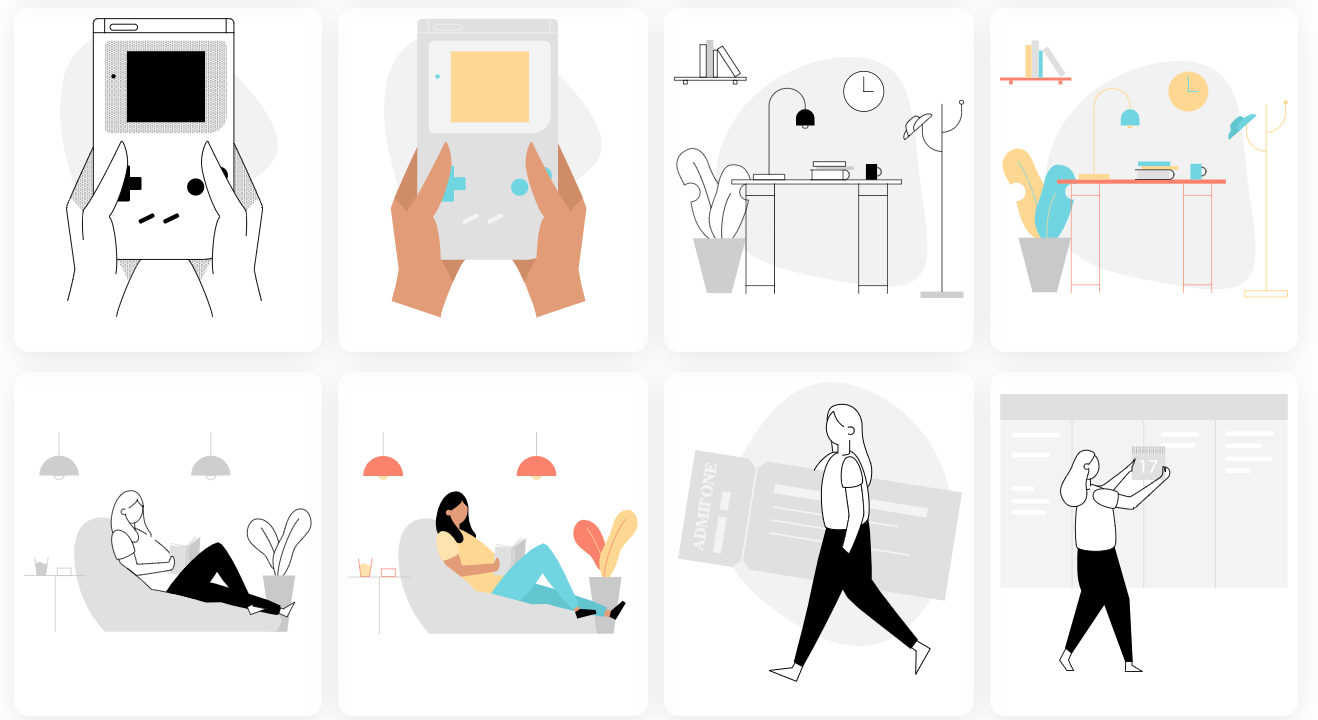 Mix-and-match illustrations of people with a design library, accessed simply via Dropbox. Free for commercial or personal use with a CC Attribution 4.0 International License.

Mix-and-match illustrations of people with a design library, accessed simply via Dropbox. Free for commercial or personal use with a CC Attribution 4.0 International License.

ManyPixels publish new illustrations weekly. You can use the illustrations published on ManyPixels Illustrations Gallery for personal and commercial projects, without the need to include attribution. It also gives you the option to change the colours really easily. I went for purple in the above image!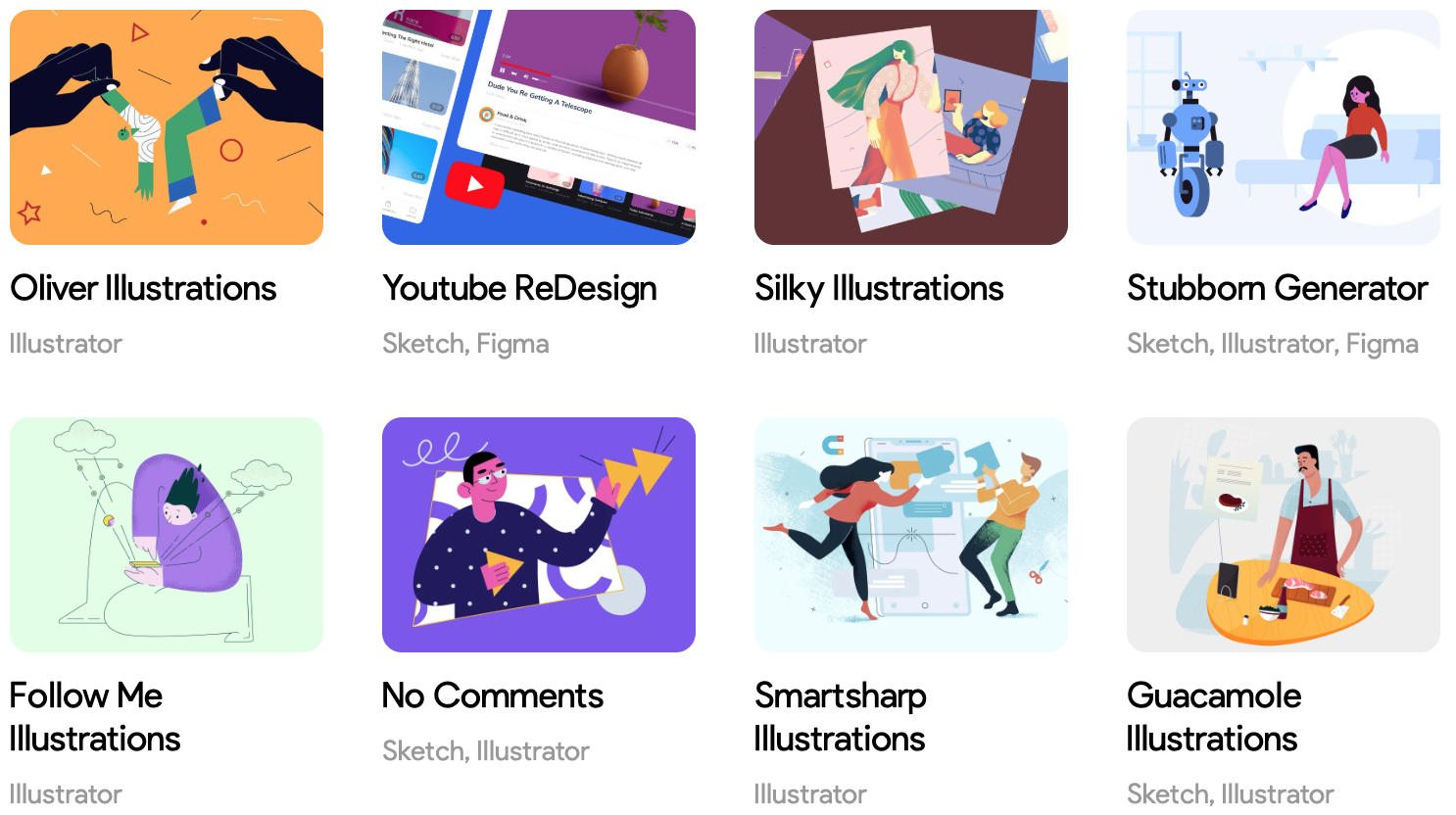 This one is mostly paid, with current pricing at $99 per year. There are some free options (scroll to the bottom of the homepage), but they seem fairly limited.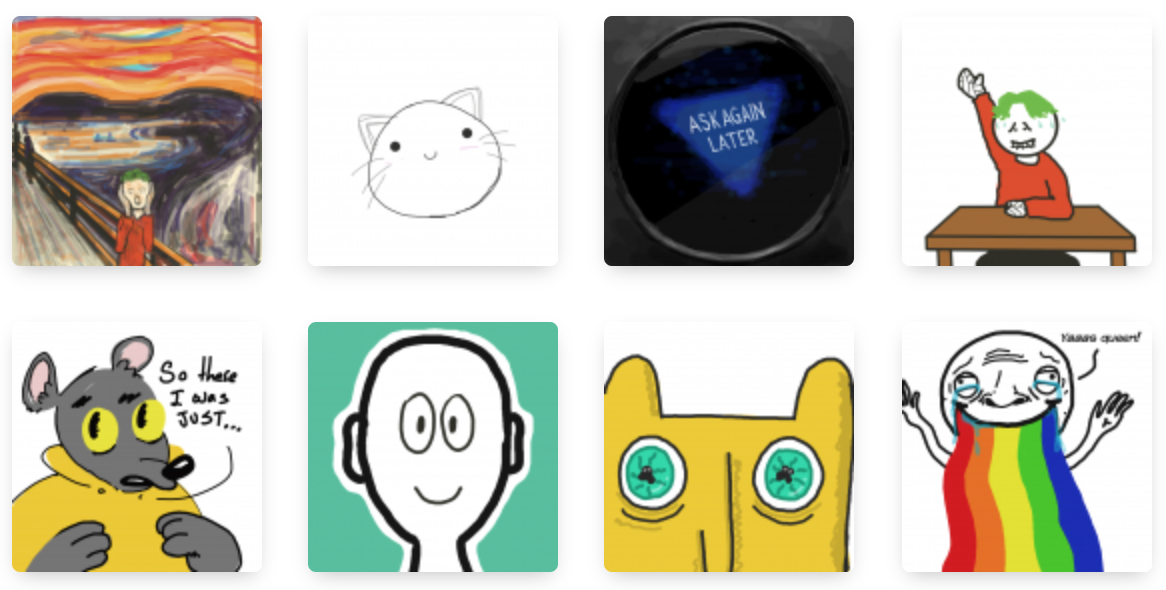 This is from the good people over at PanelJam and is certainly very different from most art and illustrations available. Royalty-Free comic art to make your project stand out from the crowd. Free to use in personal and commercial projects for your blog, website, newsletter, social media, or anything else you can dream up. Attribution to artists is required.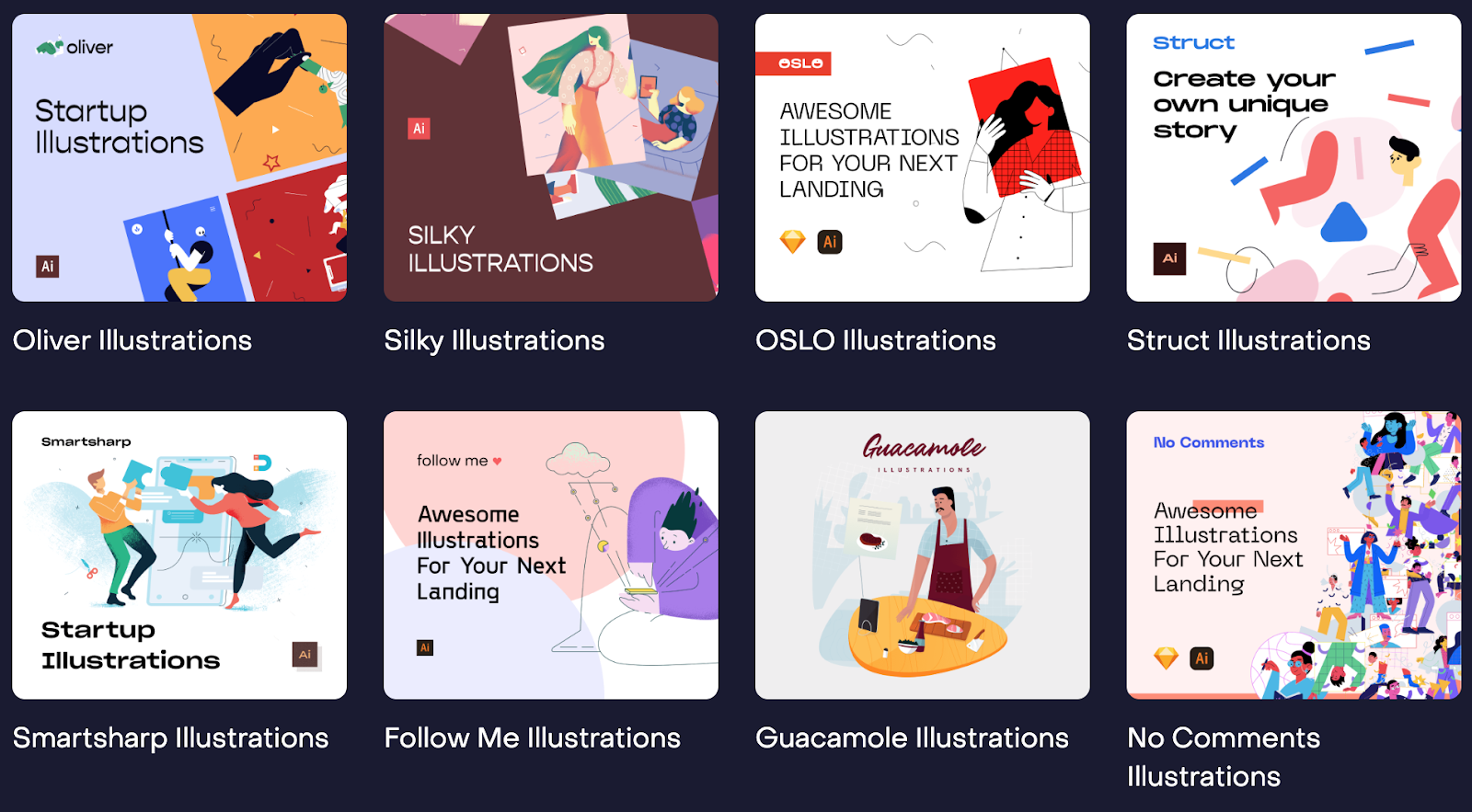 High-quality digital resources which make your design workflow faster and easier. These are paid for as packs or as a membership model.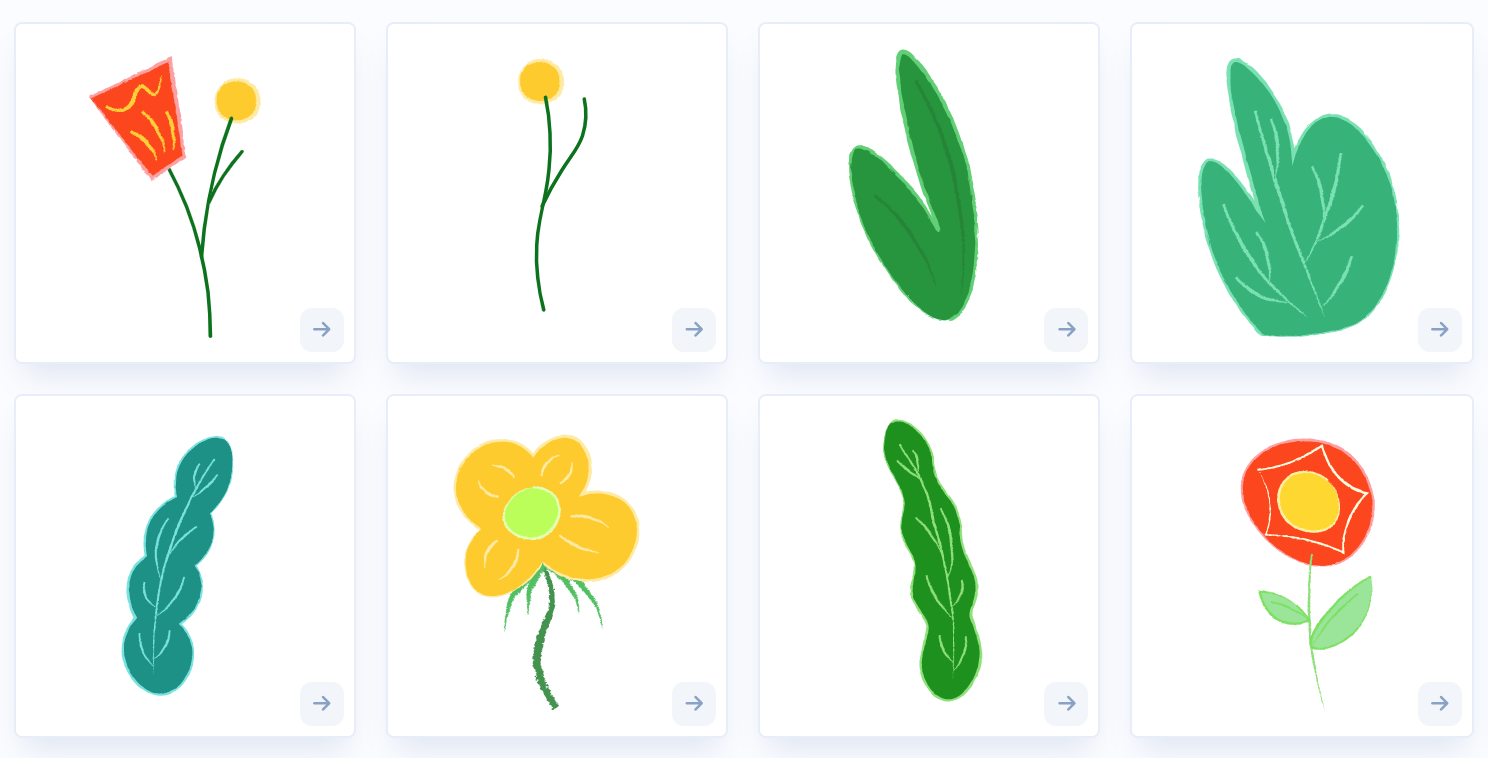 Blendful is interesting and fancy! Each image can be edited directly in the browser, I thought that was pretty cool! All the images are currently free, some of them have license restrictions where you need to provide credit.

Perhaps not your traditional source of images and as of the time of writing it is very new and very MVP. Send them an email to get a link to a Dropbox with some free images.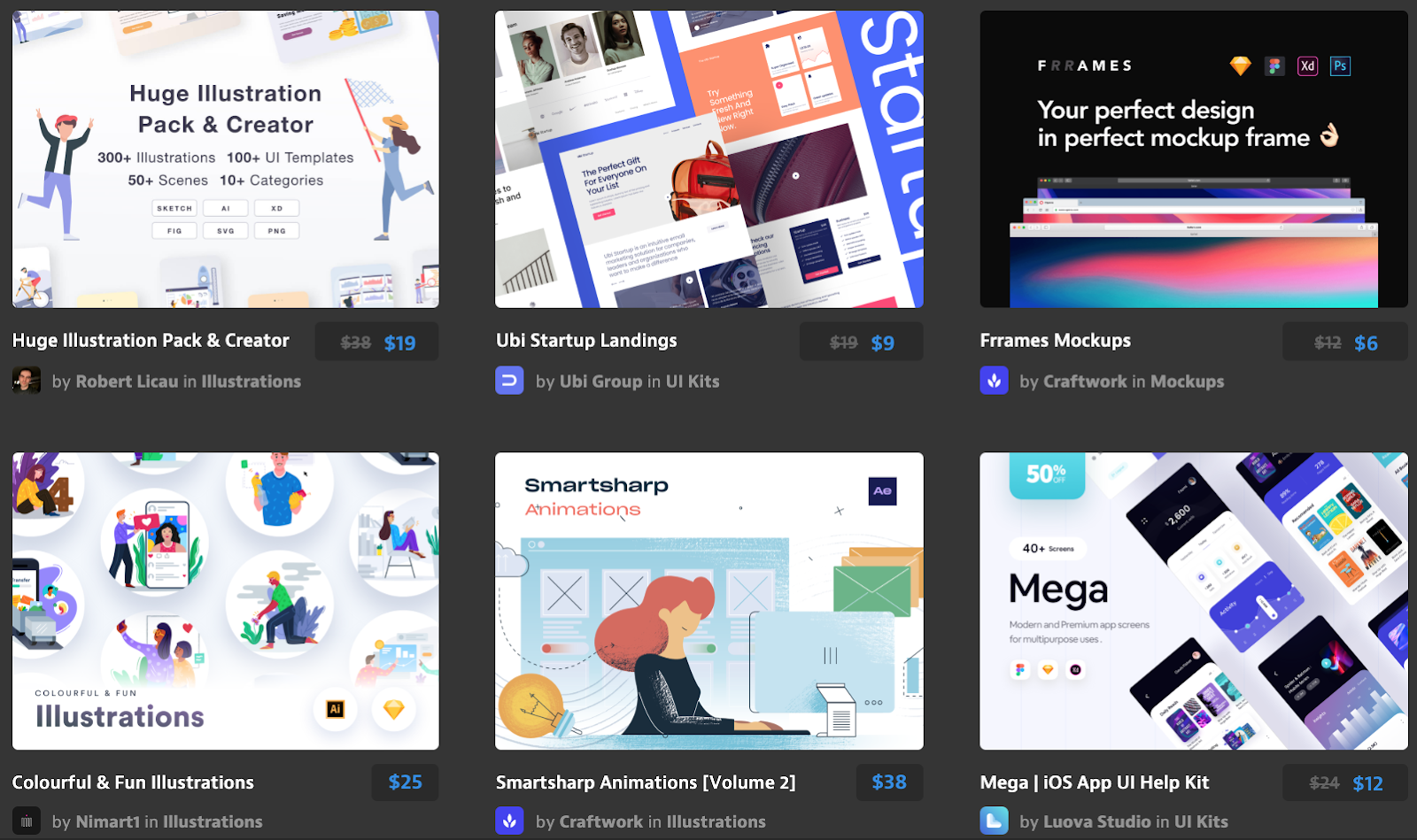 UI8 has 2,896 curated design resources to energize your creative workflow curated by thousands of designers and makers from around the world. Pay individually for items or get an All Access Pass. They have some freebies, but it's hardly worth mentioning!

Simply and wonderfully a massive collection of over 2 million lovely designed icons with new icons added daily. These are available for free with attribution. Or pay to get unlimited and royalty free access (plus other features).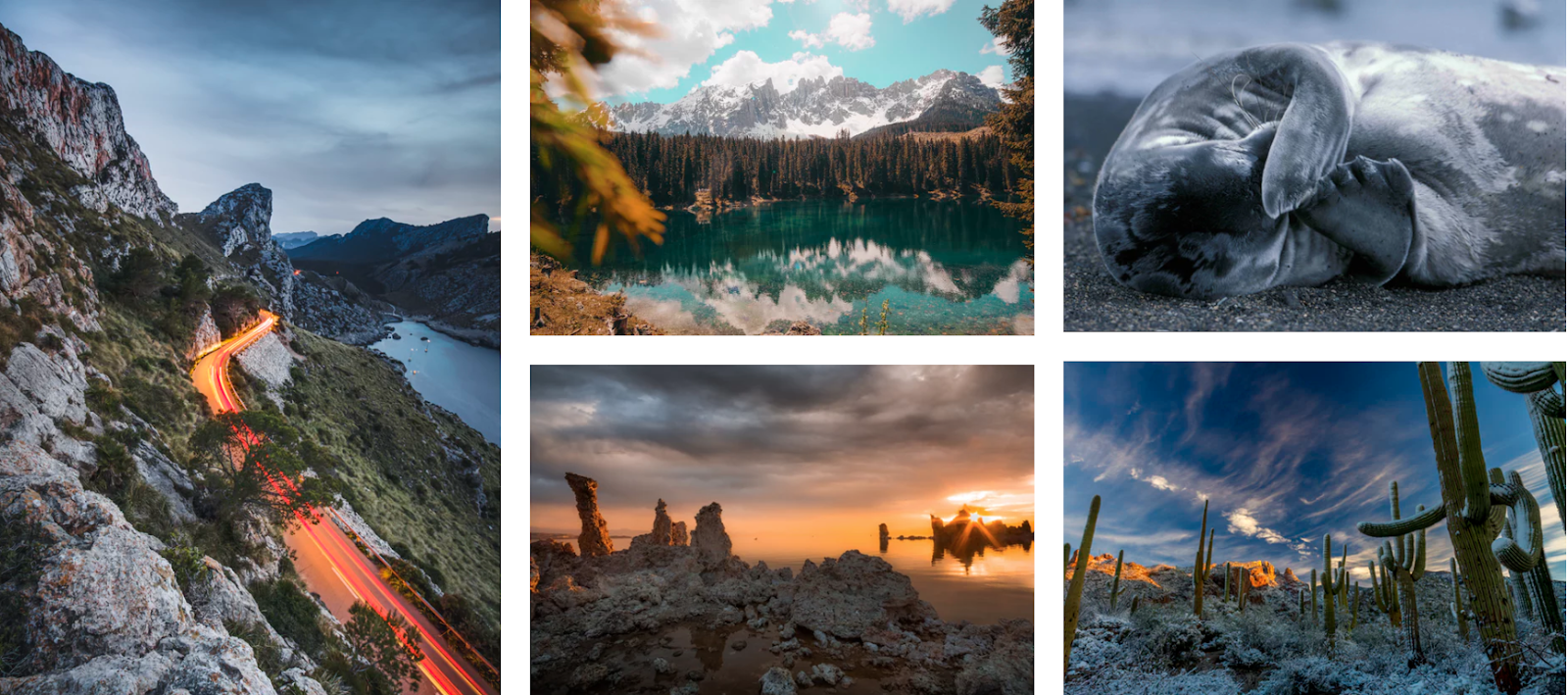 Beautiful, free images gifted by the world's most generous community of photographers. Better than any royalty free or stock photos. Use for personal or commercial purposes, credit is always appreciated but not essential.

Uplabs features resources for designers, creative agencies and developers. This is more UI, UX and landing page design focused, however it does have illustrations as well. It has a strong emphasis on paid products, though free ones are available too.

picjumbo provides free high-resolution stock images, backgrounds and stock photos. They can be used for personal or commercial projects and no attribution required.
Wrapping Up!
Got your own suggestions? Wanna shout out some awesome sites? Leave 'em in the comments below!