If your reading list is looking a little light, here's a nudge in the right direction. We scoured the Indie Hackers forums and found two books that were mentioned more than all the others in July. We're also highlighting a few intriguing Indie Hackers-related books that are hot off the presses.
AND if you're interested in joining the Indie Hackers Book Club, scroll to the bottom for some more details 😍
Top Indie Hackers Mentions
Author: Eric Ries
Release Date: September 13, 2011
Read Time: 5 hours 0 minutes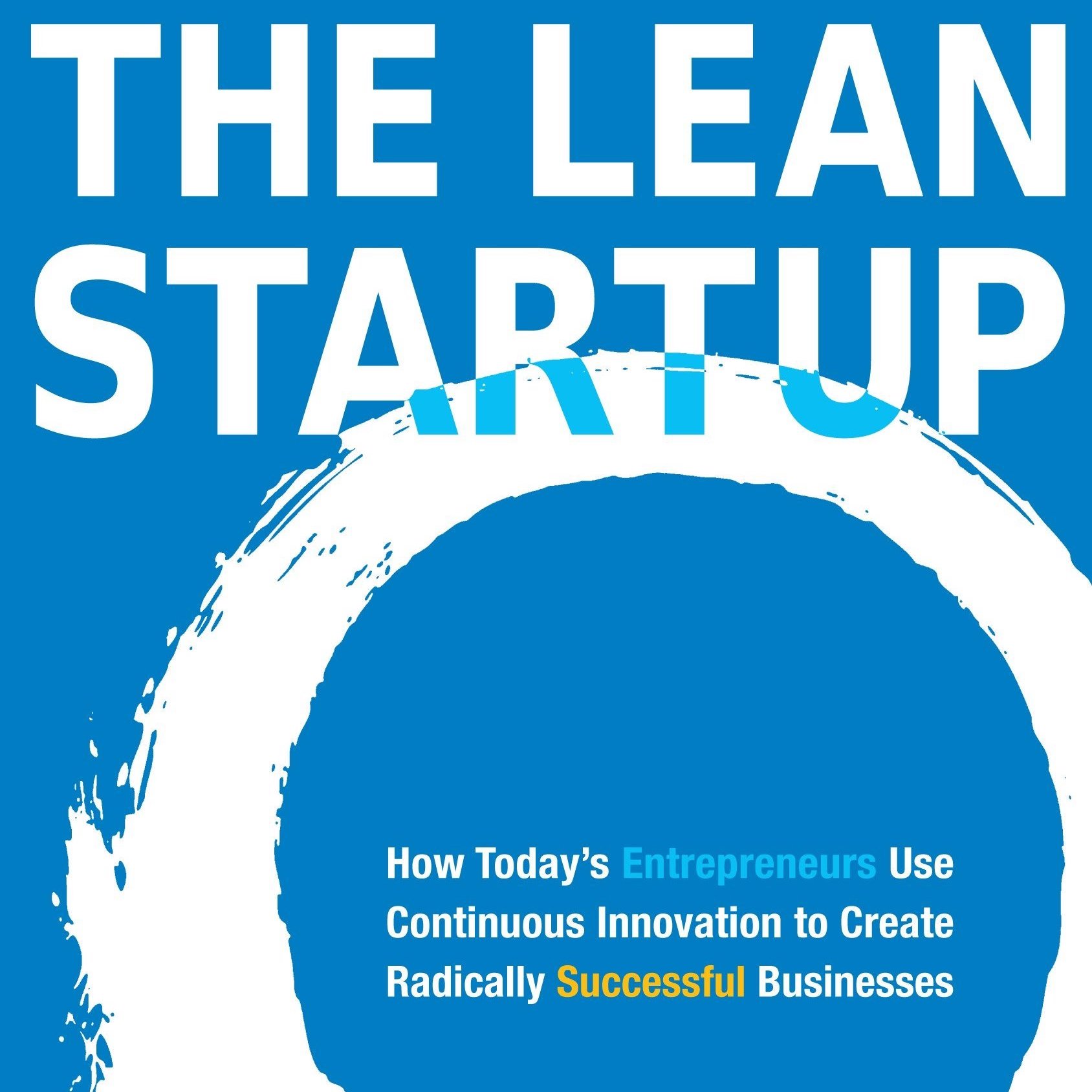 Amazon Book Description: "Most startups fail. But many of those failures are preventable. The Lean Startup is a new approach being adopted across the globe, changing the way companies are built and new products are launched.
Eric Ries defines a startup as an organization dedicated to creating something new under conditions of extreme uncertainty. This is just as true for one person in a garage or a group of seasoned professionals in a Fortune 500 boardroom. What they have in common is a mission to penetrate that fog of uncertainty to discover a successful path to a sustainable business.
The Lean Startup approach fosters companies that are both more capital efficient and that leverage human creativity more effectively. Inspired by lessons from lean manufacturing, it relies on 'validated learning,' rapid scientific experimentation, as well as a number of counter-intuitive practices that shorten product development cycles, measure actual progress without resorting to vanity metrics, and learn what customers really want. It enables a company to shift directions with agility, altering plans inch by inch, minute by minute.
Rather than wasting time creating elaborate business plans, The Lean Startup offers entrepreneurs - in companies of all sizes - a way to test their vision continuously, to adapt and adjust before it's too late. Ries provides a scientific approach to creating and managing successful startups in an age when companies need to innovate more than ever."
What indie hackers are saying: "Although it's now a cliché, following the Lean Startup methodologies and books are what made this product successful from the beginning." — Nate Ritter of PingBid
Author: Jason Fried
Release Date: March 2010
Read Time: 1 hour 39 minutes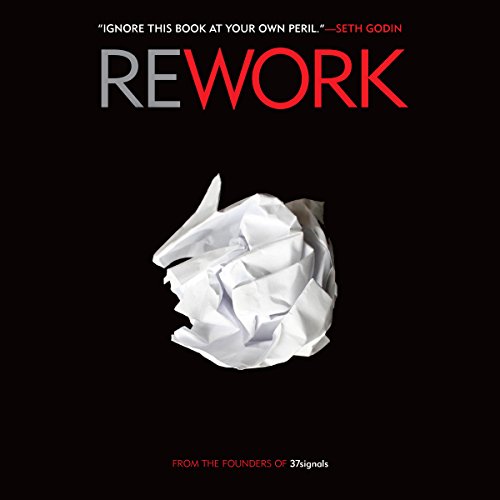 Amazon Book Description: "Rework shows you a better, faster, easier way to succeed in business.
Most business books give you the same old advice: Write a business plan, study the competition, seek investors, yadda yadda. If you're looking for a book like that, put this one back on the shelf.
Read it and you'll know why plans are actually harmful, why you don't need outside investors, and why you're better off ignoring the competition. The truth is, you need less than you think. You don't need to be a workaholic. You don't need to staff up. You don't need to waste time on paperwork or meetings. You don't even need an office. Those are all just excuses.
What you really need to do is stop talking and start working. This book shows you the way. You'll learn how to be more productive, how to get exposure without breaking the bank, and tons more counterintuitive ideas that will inspire and provoke you.
With its straightforward language and easy-is-better approach, Rework is the perfect playbook for anyone who's ever dreamed of doing it on their own. Hardcore entrepreneurs, small-business owners, people stuck in day jobs they hate, victims of 'downsizing,' and artists who don't want to starve anymore will all find valuable guidance in these pages."
What indie hackers are saying: "Rework and Getting Real confirmed to me that you don't need venture capital or huge teams to build a great product. Just get going and keep it simple. — Rick van Haasteren of SiteGuru
Honorable Mentions
And we've gotta give some credit to these honorable mentions. They weren't the top two, but indie hackers are talking about them and that matters:
Busy: How to Thrive in a World of Too Much — Tony Crabbe
Deep Work: Rules for Focused Success in a Distracted World — Cal Newport
Grit: The Power of Passion and Perseverance — Angela Duckworth
Getting Real — 37signals
Influence: The Psychology of Persuasion — Robert B. Cialdini
It Doesn't Have to Be Crazy at Work — Jason Fried & David Heinemeier Hansson
Life 3.0: Being Human in the Age of Artificial Intelligence — Max Tegmark
Our Mathematical Universe: My Quest for the Ultimate Nature of Reality — Max Tegmark
Positioning: The Battle for Your Mind — Al Ries & Philip Kotler
Remote: Office Not Required — Jason Fried
Scaling Lean: Mastering the Key Metrics for Startup Growth — Ash Maurya
Simplify: How the Best Businesses in the World Succeed — Richard Koch & Greg Lockwood
Superintelligence: Paths, Dangers, Strategies — Nick Bostrom
The 80/20 Principle: The Secret to Success by Achieving More with Less — Richard Koch
The Tipping Point: How Little Things Can Make a Big Difference — Malcolm Gladwell
Hot Off The Press
If you're looking to stay ahead of the game, here are a few books that came out last month that you might want to peruse.
New Release in Management/Leadership
You Don't Have to Be Ruthless to Win: The Art of Badass Selfless Service
Author: Jonathan Keyser
Release Date: July 29, 2019
Read Time: 5 hours 12 minutes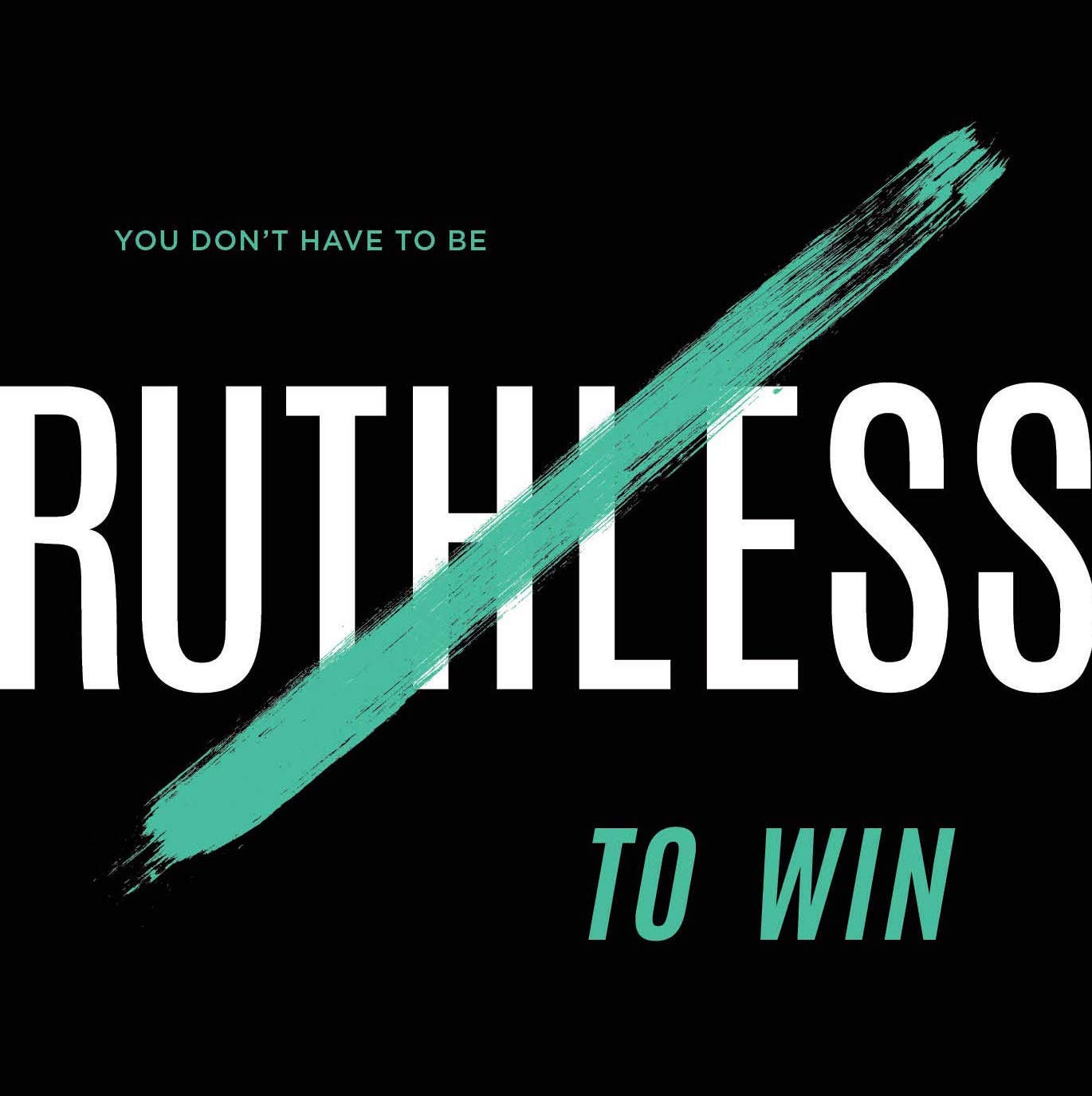 Amazon Book Description: "When Jonathan Keyser entered the cut-throat, dog-eat-dog world of commercial real estate brokerage, he became the worst version of himself and hated himself because of it.
Then one day, Jonathan decided he'd had enough. He realized he was sacrificing his values in pursuit of success, and that he needed to stop. He abandoned his ruthless ways and reinvented himself as a selfless leader, which skyrocketed his brokerage firm to eight figures.
In this brave and raw book, you'll go inside the ferocious world of commercial real estate, and see Jonathan transition from a ruthless, money-hungry broker to a selfless servant at the helm of a rapidly growing, industry-disrupting brokerage firm.
But this book isn't really about him—it's about you.
In this book you'll learn how you can activate selflessness in your life, and see how and why this counterintuitive strategy can create extraordinary, long-term success in your own business."
What people are saying: "This is one of those rare and wonderful books that has the ability to transform your business and personal success. I highly recommend it." — Keith Ferrazzi, New York Times bestselling author of Never Eat Alone
New Release in Marketing/Sales
Stand for Something: The Power of Building a Brand People Authentically Love
Author: Brian Burkhart
Release Date: July 26, 2019
Read Time: 3 hours 56 minutes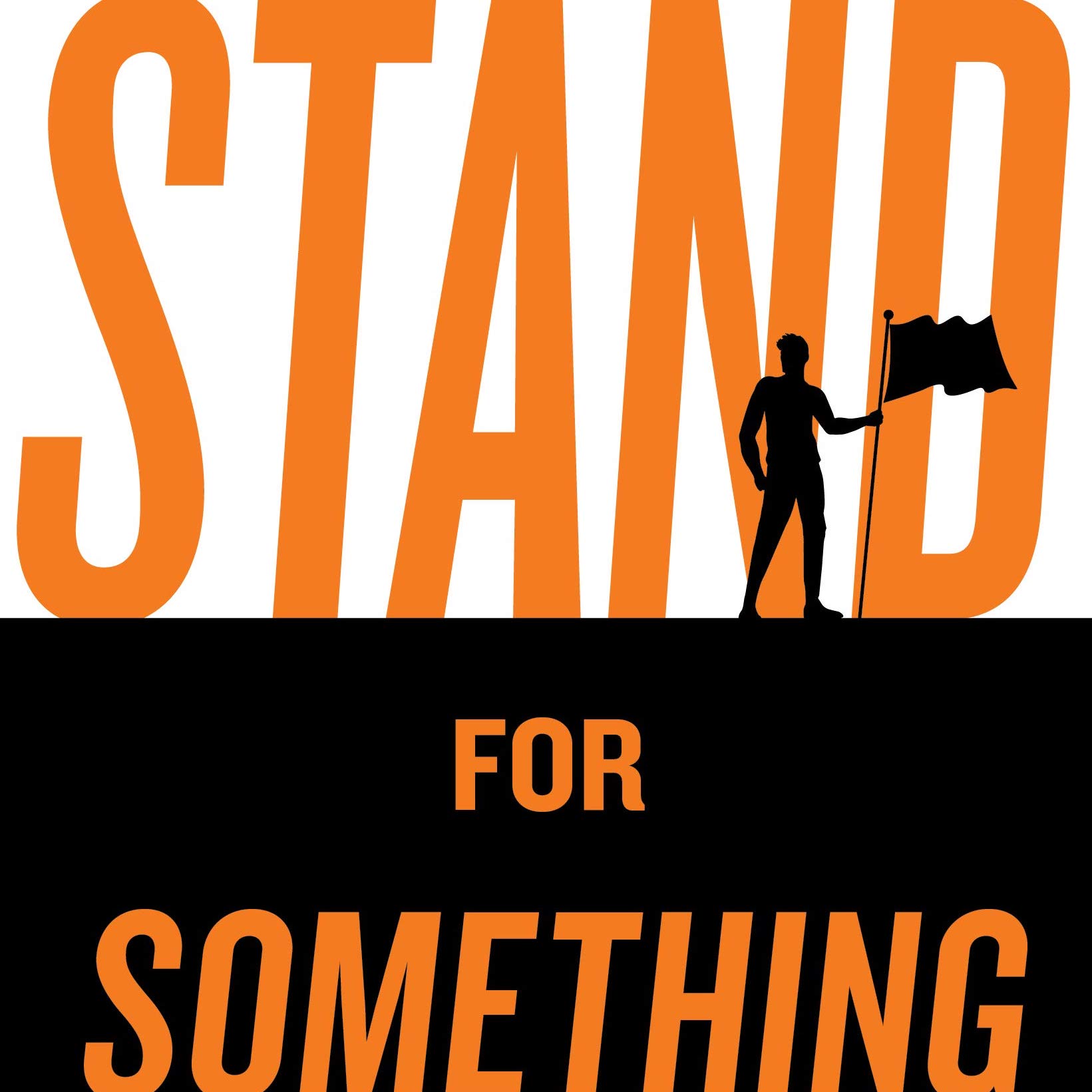 Amazon Book Description: "We're all guilty of it--when someone asks what we do for a living, we tell them about the products we make or the services we provide. We never tell them what we believe.
Unfortunately, business works the same way, and the result is forgettable brands with zero identity. We assume this approach is right because everyone does it.
Put simply, we're all wrong. Way wrong.
In Stand for Something, Brian Burkhart invites you to break free from the herd and reconnect to the core beliefs that make you stand out. He shares insightful case studies that provide powerful lessons about major brands doing it right, and some that get it all wrong. You'll see how everything is better when you deeply understand what you stand for. Perhaps for the first time, you'll find the right job, your relationships will be enriched, internal alignment and excitement will skyrocket, and the right customers will magically come your way."
What people are saying: "Brian Burkhart concisely and passionately lays out the importance of finding your core beliefs and then how to scream them from the mountaintops. It's a message that has never had more importance or relevance to any business." — Michael Sansolo, consultant, speaker, and author of The Big Picture
New Release in Small Business/Entrepreneurship
Slam: Build your startup idea or early stage business with the Startup Launch Assistance Map
Author: Jon Warner
Release Date: July 29, 2019
Read Time: 2 hours 26 minutes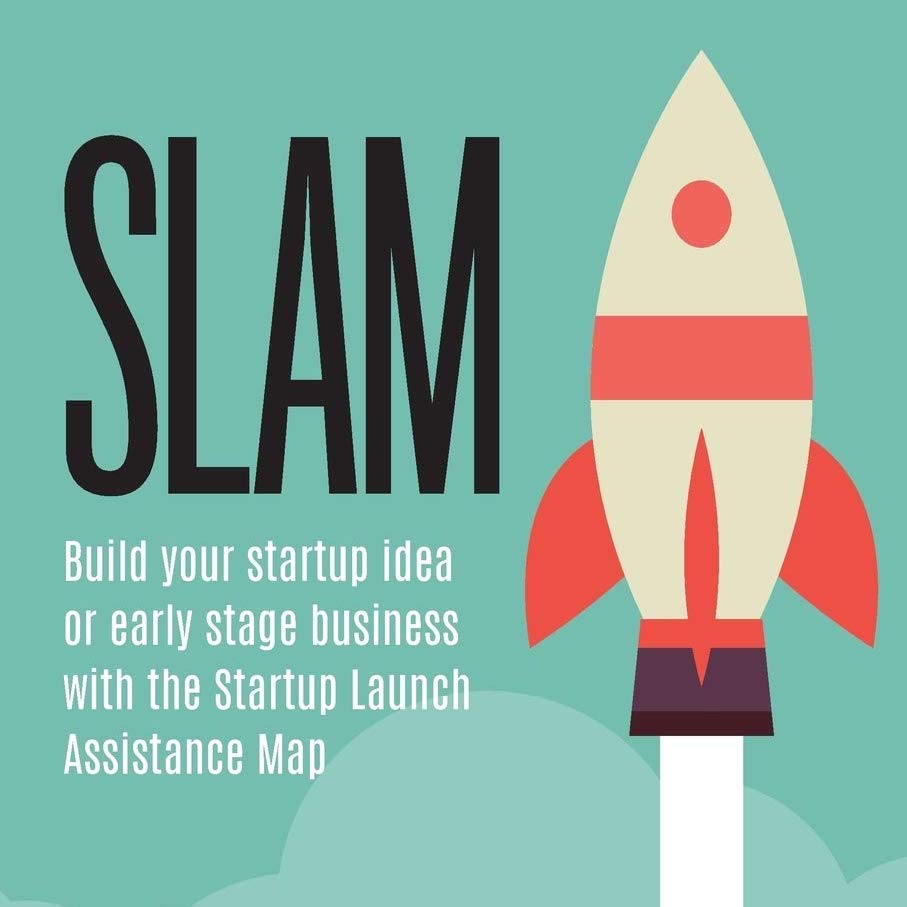 Amazon Book Description: "Because many startup founders do not have much time to read extensively, this book is deliberately short and as practical as possible. It offers a very simple framework - the 8-step SLAM process in the first half of the book and the 8-step GRAND process in the second half. These processes are designed to help ideators and entrepreneurs think about the viability of their startup in a highly structured way - and to not miss out critical steps - and then, if this looks good, to put a strong execution plan together that will have enough momentum to have the best possible chance of succeeding."
What people are saying: "The Startup Launch Assistance Map should be used by every would-be and actual entrepreneur! It is a simple but powerful system to ensure that their startup is feasible and to execute it in the best way possible." — David Norris, 8-time Entrepreneur, CEO of Element3 Health
New Release in Technology
Digital Transformation: Survive and Thrive in an Era of Mass Extinction
Author: Thomas M. Siebel
Release Date: July 9, 2019
Read Time: 5 hours 18 minutes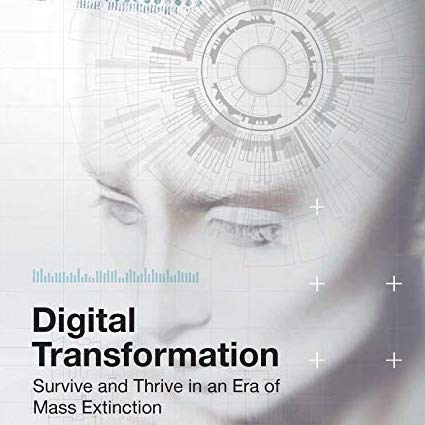 Amazon Book Description: "From visionary Silicon Valley entrepreneur Tom Siebel comes a penetrating examination of the new technologies that are disrupting business and government—and how organizations can harness them to transform into digital enterprises.
The confluence of four technologies—elastic cloud computing, big data, artificial intelligence, and the internet of things —writes Siebel, is fundamentally changing how business and government will operate in the 21st century.
Siebel masterfully guides readers through a fascinating discussion of the game-changing technologies driving digital transformation and provides a roadmap to seize them as a strategic opportunity. He shows how leading enterprises such as Enel, 3M, Royal Dutch Shell, the U.S. Department of Defense, and others are applying AI and IoT with stunning results.
Digital Transformation is the guidebook every business and government leader needs to survive and thrive in the new digital age."
What people are saying: "Urgent doesn't begin to describe the insights contained in Tom Siebel's Digital Transformation. His combination of historic perspective and an incisive approach to the specific technologies reshaping our world should be essential reading for any leader." — Eric Schmidt, Former CEO of Google Inc.
New Release in Miscellaneous
Empowered: The Business Owner's Guide to Leadership & Success
Author: Dominica Lumazar
Release Date: July 22, 2019
Amazon Book Description: "Has your business hit a plateau? Learn how to take your company to new heights with empowering leadership strategies. Are you too caught up in the day-to-day tasks of your venture? Do you struggle to concentrate on the big picture? Are you wondering how to strategically position your products or services? Author, entrepreneur, and business consultant Dominica Lumazar has spent more than a decade helping a variety of clients collectively generate over a billion dollars in revenue. Now this successful and sought-after businesswoman is sharing her most valuable advice, so you can supercharge your bottom line.
Empowered is a detailed guide to building key leadership skills to steer your organization toward even greater success. Using scenarios from Lumazar's own client projects, as well as targeted action steps, you'll learn how to increase customer retention and create marketing plans to outshine the competition. Whether you're a seasoned owner or an aspiring entrepreneur, by taking the time to prioritize your business and marketing education, you'll soon be enjoying a new level of profitability.
In Empowered: The Business Owner's Guide to Leadership and Success, you'll discover:
An innovative leadership framework you can use immediately to save time and money
How to maintain focus throughout your business and maximize your efforts
Powerful ways to establish branding and outreach while making the most of your ad budget
6 easy to follow tips for retaining your customers
How to consistently rise above the daily grind to start each day energized, and much, much more!
Empowered: The Business Owner's Guide to Leadership and Success is an inspiring and relatable handbook to help you develop your business. If you like down-to-earth recommendations, step-by-step techniques, and straightforward been-there, done-that guidance, then you'll love Dominica Lumazar's motivational resource."
What people are saying: "I was hugely impressed by this book. I've read hundreds of business and marketing books over the years, including many of the major titles on these subjects, and I'll confidently say that this one ranks among the best ever written." — Tracy Koehler (an Amazon customer)
Bonus: Vote For The Book Club's Next Book!
Now that you know what books indie hackers are loving right now, and you know about some new releases, there's one last item of business. Indie Hackers is starting its very own Book Club. We'll read a book every quarter and then we'll regroup to hash it out. To choose this quarter's book, head here and place your vote. We'll select the winner soon and start reading. 🚀