Hey everyone, I'm Dan Uyemura, CEO of PushPress. I used to own a couple of gyms and realized how far out of touch the business management platforms were, so I formed a team of tech-centric gym owners and we built PushPress to fill the gap.
PushPress is a modern boutique fitness business management platform. We help gyms manage and grow their business by helping them organize, automate, and delegate efficiently.
We've long held the stance that in today's day and age, every business — even brick and mortar gyms — need a tech stack. The list below is what I've narrowed down to the best, most important SaaS products we use. It's not even everything! As a company one of our core tenets is that the concept of an "all-in-one" is flawed. This list illustrates that point pretty clearly, in my opinion.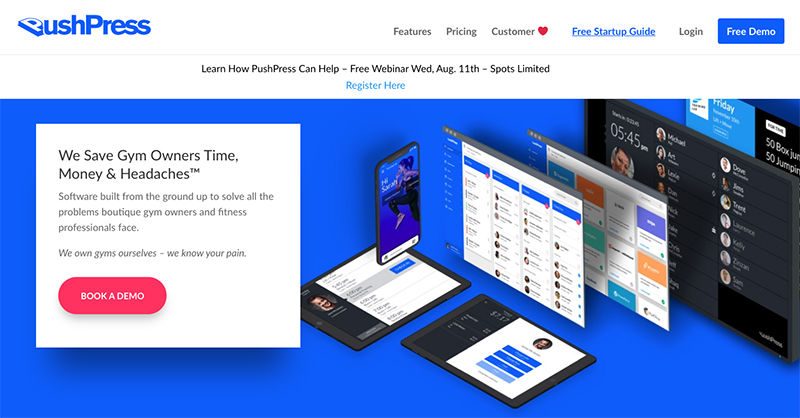 Our Dev Stack
These are the key tools in our development stack. While most people think of a dev stack strictly from the engineering end of things, I'm also including some key pieces on the billing and product end that are essential to all development practices and direction at PushPress.
The Obvious
Everyone likely uses these (or a competitor) because the value is clear and obvious — but they're so integral to our operations I have to include them. These are a must-have starter set of SaaS products to start your business against.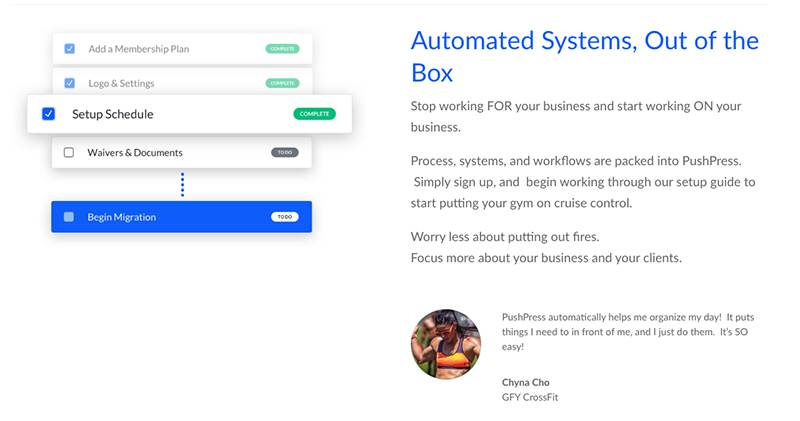 The Awesome / Obscure
These SaaS products are deeply embedded in our stack, but might not be relevant to early-stage startups or as obvious as the list above.
Advice and learnings for other indie hackers
No matter how you cut it and regardless of what industry you're in, you will likely be working in 20+ software platforms to help enable you to win. All-in-ones are clunky and too horizontally distributed to effectively perform any serious job function at a high level (see our choice of Acuity Scheduling over Hubspot Meetings, even though I secretly wish Hubspot could do the job better every single day). Even if an "all-in-one" builds the features you seek, iterating and continuously making them better requires exponentially more effort.
Get used to the idea you'll be learning and living in dozens of apps. Find ones that work together — and if not together, at least with Zapier. Learn how to make them work together as best as they can, and adjust your business processes around what's made possible by the software you pick.