SEO (search engine optimization) strategy can seem like a scary, technical job. That may be why only 37 percent of small businesses with one to ten employees invest in SEO. Another reason why these small businesses are avoiding SEO: they're targeting a local customer base, so it's not important, right?
The problem is that SEO is important whether you're a small local business or nationwide online retailer. You still need to drive traffic to your website, which serves as your online portal in this digital world. What's more, by driving traffic to your site, you increase the chances of people getting to know your brand, which may result in greater numbers of in-store sales.
Instead of avoiding SEO strategy altogether, focus on the factors you can manage yourself, even with little to no knowledge. Here are a few important areas of SEO that you can tackle without an expert. Take control of your SEO once and for all with these suggestions, tips and tools.
Research and Implement Keywords
Keywords have been, and continue to be, one of the most important factors in SEO for one simple reason: they help you drive the right audience to your website. When optimized properly, keywords tell Google what your site and blog posts are all about. When someone searches for a related query, Google can make sure your content is found.
To implement keywords for your site, download and install the WordPress plugin Yoast. This tool allows you to add keywords to your site's title tag and meta description. It also allows you to insert keywords for each blog post and provides tips for optimizing each post.
To find your best keywords, start with a list of topics you know your audience will search for. For example, a local jewelry store that specializes in antique jewelry might have a list of topics that include:
Antique rings
Antique earrings
Antique jewelry
How to find antique jewelry
How to assess an antique ring
Once you have this list, use a tool like Ubersuggest to find the keywords and phrases that are low competition (not many sites rank for them) and high search volume (many people are putting this term into search). You'll choose one main keyword or phrase for your site as a whole—this will be included in your title tag and meta description.
For example, the keyword for my website is "organic content marketing", so you'll see that in both the title tag and meta description.

The rest of your keywords can be used to create landing pages and come up with topics for blog posts, allowing you to rank for a variety of terms your potential customers are searching for. If this sounds like a foreign language to you, use this free keyword research guide to better understand how to research and use keywords.
Note, however, that simply applying keywords doesn't ensure your site will rank in search. Your landing pages, website and content need to follow a few other SEO best practices so Google will see your site as an authority in that topic and decide that it's worth sending visitors to. A few of those best practices include:
Fast site speed
High-quality content
Diverse and high-quality link profile
The good news is that you can implement these SEO best practices yourself!
Optimize Site Speed
Google has been using site speed—how long it takes for your site to load—as a ranking factor for many years. If your site is slow, you risk losing traffic to sites that offer the same content and value as your site, but have a faster load time.
There are many factors that affect your site speed, from javascript to image size. While you may not be able to fix every potential issue, there are a couple you can tackle yourself without being a professional. Consider both what you can and can't do to ensure your site is running as fast as it should be.
The first step is to measure your site's loading time Google's Page Speed Insights tool. With this, you'll get a number grade for your site speed, which ranges from 0 to 100, along with suggestions for what needs to be fixed.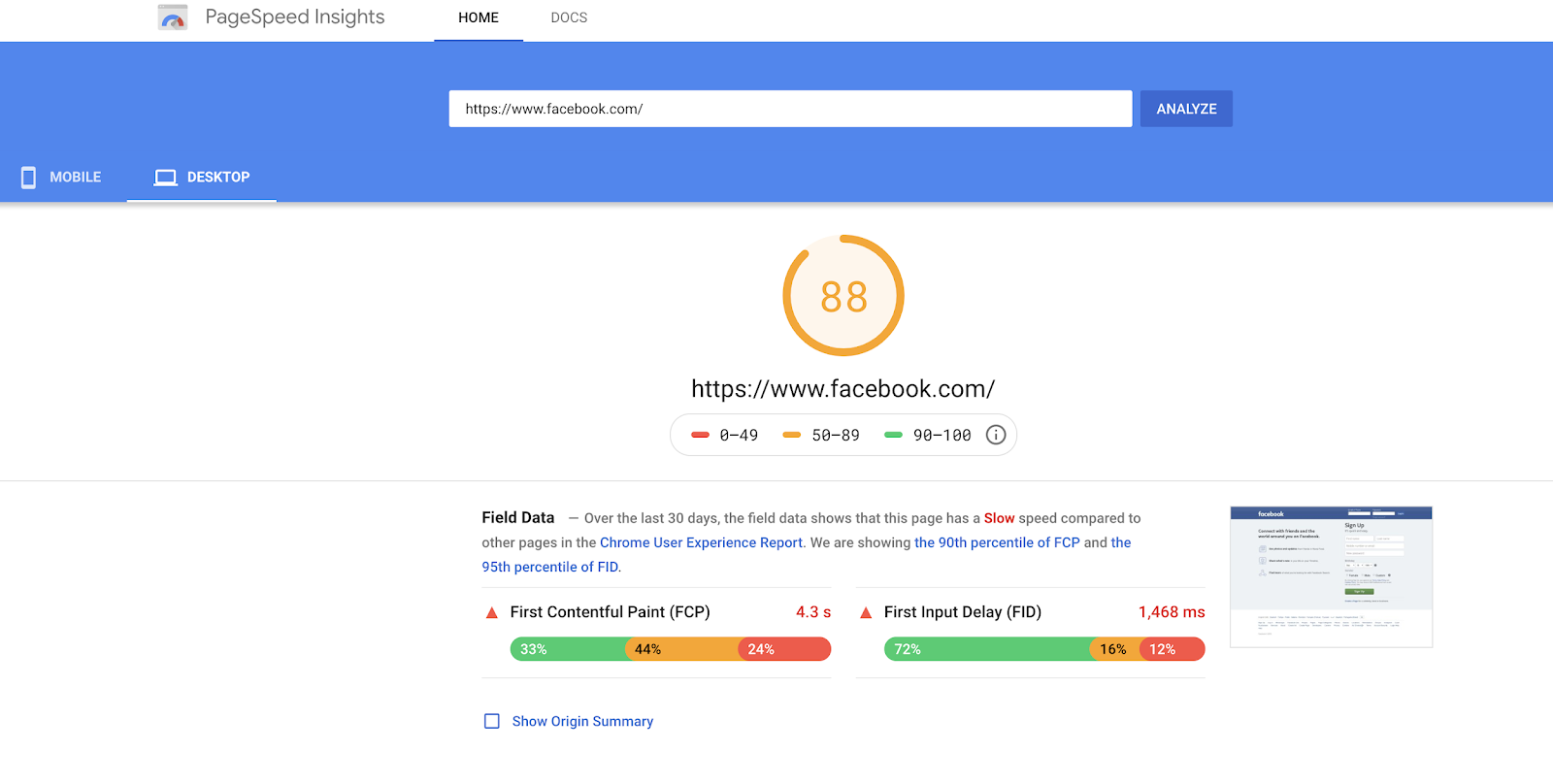 As an SEO-newbie, here are a few techniques you can use to fix a slow site speed:
Reduce image size: One of the common issues with speed is how long it takes for images to load. You can fix this yourself by simply installing WP Smush, if you're a WordPress user. This plugin automatically reduces image size so it takes less time to load. Note that this does not affect the actual size of the image of your website, just the file size.
Delete plugins: The more plugins you use, the slower your site will load. Use only what's necessary and delete the rest.
Change your website hosting: Cheap website hosting services are appealing because of the price, but the more people with whom you share a server, the slower your site speed. If your site is running slow, you may need to consider switching to a better hosting provider. Check out TechRadar's guide to hosting service providers.
With all that being said, there are some things you won't be able to fix on your own, like Javascript loading, compression, and browser caching. For these kinds of problems, hire a freelancer to do it for you. Sites like Upwork are perfect for finding affordable help on a per-project basis.
Create High-Quality Content
This one is easy to do and is mainly important if you're writing and publishing blog posts. Google wants to send people to the site that will best answer their query, and the quality of your content determines whether your blog post will effectively do that. As you write your next blog post, consider these factors to ensure the piece is high-quality:
The content thoroughly answers whichever question the searcher had; it covers every area of importance completely.
Images are used to explain important concepts. Think graphs and screenshots.
Links point readers to valuable sources that are also related to the content.
Links point to other related pages within your website.
The content is broken up with headers, making it easier for a reader to scan and understand.
The writing is understandable; written in proper English, with full sentences and correct grammar.
Build a Strong Link Profile
Your link profile is the culmination of all that links that point from other websites to yours and from your website to others. For example, if the same jewelry store links to an article about recent changes in diamond selling on CNN.com, that link would count toward their link profile. This plays a role in SEO and how Google ranks your site for multiple reasons:
Google wants to make sure your site is trustworthy. If you link to dangerous or spam websites, you may not be seen as trustworthy.
Links from other sites give your website SEO authority by association. Google says, "Site A is linking to Site B. Site A wouldn't link to a site they didn't trust, and Site A is a high-quality site, so that must mean Site B is high-quality too."
While many companies have complicated and extensive strategies in place to build and maintain a robust link profile, you can start working on your link profile using a few simple strategies.
Outbound links: Put a strict rule in place to link only to high-authority and relevant websites. For example, CNN.com or other major news sites are high-authority. For the jewelry store, a high-quality, and also relevant site, might be, GemSociety.org.
**Inbound links: ** It takes work to build a backlink profile, which is the term SEO professionals use to refer to the group of links that point to your website. As a small or local business, you can use a variety of tactics. I outline a few in my SEO Checklist and PDF download, including:
Be a source for local news stories that fall within your area of expertise. As a local business owner, you may already have a few connections.
Be a source for journalists looking for experts via daily emails from HARO.
Guest post with reputable sites within your industry, which also builds thought leadership and increases your brand's reach.
Finally, Follow (And Understand) Trends
The thing about SEO is that the rules change a lot. As Google and other search engines to learn more about what users are searching for and how they search, algorithms change. In turn, your strategies need to evolve. That's why you need to stay on top of SEO trends. My friend, Dustin Hodgson, Co-Owner of MyCreativeShop says there's one simple thing he tells people to do to follow along without getting overwhelmed:
"If you're an SEO newbie, one of the most important things you can do is to follow an SEO guru on Twitter. By constantly sharing SEO news, tips, blog posts, and tools, these professionals will help you sift through the endless amount of SEO advice on the web. For me, back in 2008, it was Wil Reynolds (@wilreynolds) and today I'm also following Glenn Gabe (@glenngabe) and Barry Schwartz (@rustybrick)."
If Twitter isn't your thing, you can also follow along using these tools:
Feedly: Create an SEO board to aggregate news.
Google alerts: Set Google Alerts for Google's Webmaster Blog. This will provide technical insights, but you can Google the updates to better understand them, as most SEO publishers break down major and minor updates.
SEO Newbies: You Got This!
Being an SEO newbie doesn't mean you can't optimize your site and rank in search. Quite the contrary, there's a lot you can do to make sure Google looks upon your site favorably, driving traffic, sales, and leads for your business. Use these tips and tools to get your site up to speed. And don't forget to follow along with the trends so you can continually optimize your site over time, which is key to making the most of SEO.
Alright, bootstrapper and indie hackers, get out there and get optimizing! If you have any questions or comments, leave them below for us!