Bootstrapping My Side Project into a $1.4MM SaaS Business
Hello! What's your background, and what are you working on?
My name is Mike Kulakov. I'm an IT entrepreneur, executive, and a former engineer from Belarus.
I started my first company, Weavora, in 2010. It was a small web development agency that worked with businesses to help them develop apps for their products and services. A few years later, we thought about launching a SaaS product—Everhour—and part of the profits from Weavora was reinvested into its development.
As of today, we have 2300+ paid teams from 70 countries. The main thing our customers love is how fluidly we integrate into third-party project management systems. Suppose your team uses Asana, that all of your tasks live there, and the staff is there too. Why constantly switch between Asana and a time tracker? Why duplicate data? Instead, connect Everhour to Asana and track time right there. We integrate with Asana, Basecamp, Trello, Jira, GitHub, and more.
We received our first paid client in September, 2015 and have been steadily growing since then without any external investment and with a small team of seven people. This month, Everhour crossed the $1.4M ARR mark.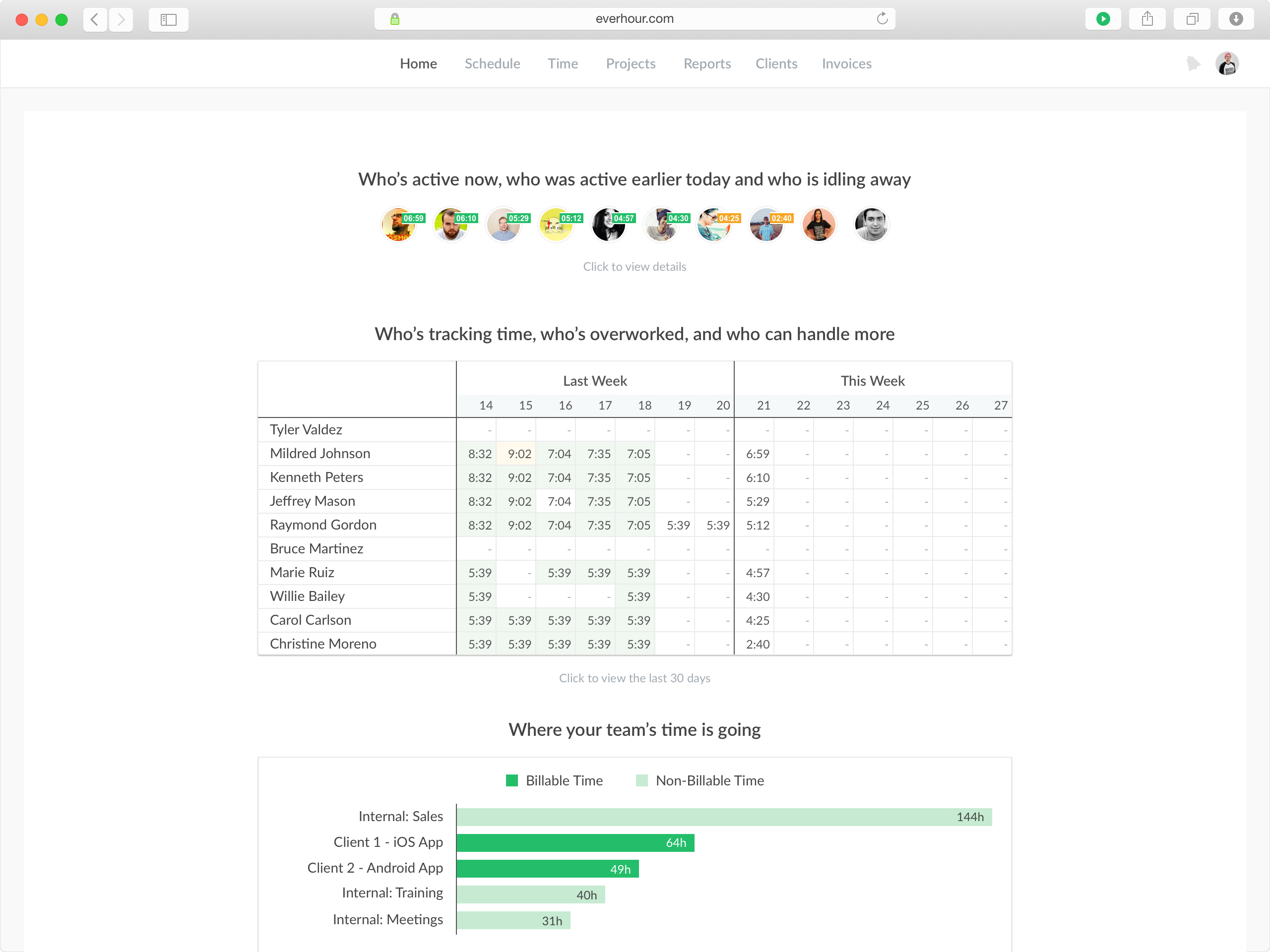 What motivated you to get started with Everhour?
It took us a while to figure out what to do, but we always wanted to build a product.
The idea of Everhour was born from our internal needs at Weavora. We were working on outsourced projects and needed to report and invoice our clients based on actual hours spent. At first, we used existing tools but soon realized that we could offer something better.
We knew the problem really well from firsthand experience and could test the product for ourselves, constantly tweaking and improving it. In addition, the issues of time tracking and time management are fundamental to almost every business, fairly straightforward to explain to potential clients, and can be met with solutions that aren't in danger of becoming obsolete in a year.
Another important motivator was a switch in our business model. Working on outsourced projects is certainly much easier to organize than a profitable product, but over the years we came to see some of the downsides. You are constantly faced with deadlines, not all aspects of the project depend on you or are within your control, and the work isn't steady—when a project ends, you never know how long it will take to find a new one. No ongoing projects mean a cash drawdown, same as someone going on vacation, slowdowns because of holidays, etc. It's annoying.
Last but not least was the consideration that a SaaS lets you scale while staying small.
What went into building the initial product?
I am often asked about the technological stack of our product. In my opinion, it's not very important. We made a choice to build the product with a mind towards our staff and their expertise. It's important to use tools with which you have experience and confidence. When you have hundreds of paid clients and are trying to work through incomprehensible problems with your server, chances are you won't be thinking about the latest trends. Perhaps equally as important is finding an outstanding co-founder/CTO. I was so lucky to have one.
In June, 2013, we made our first MVP and started using it. Soon after, we made it publicly available, for free. At the time we still weren't sure whether it was a good product and needed feedback from outside sources. There were multiple pivots before we had the magic "Aha!" moment. For more about our process, you can read this article about how we found our product-market fit.
In September, 2015, we decided to start working on the product more intentionally and hired dedicated people, removed the free version, and introduced paid plans. Since then, we've grown by over 100% each year.
Everhour was started as a side project. We worked on it whenever there was an opportunity in the late hours and gaps between projects. Today it's hard to say exactly how much time and money we've put into Everhour as development was stretched out over quite a bit of time and our involvement was only occasional. Add to that the fact that I don't consider the app to be a finished product at present. It's constantly evolving and iterating, and even now we have ideas for several years into the future.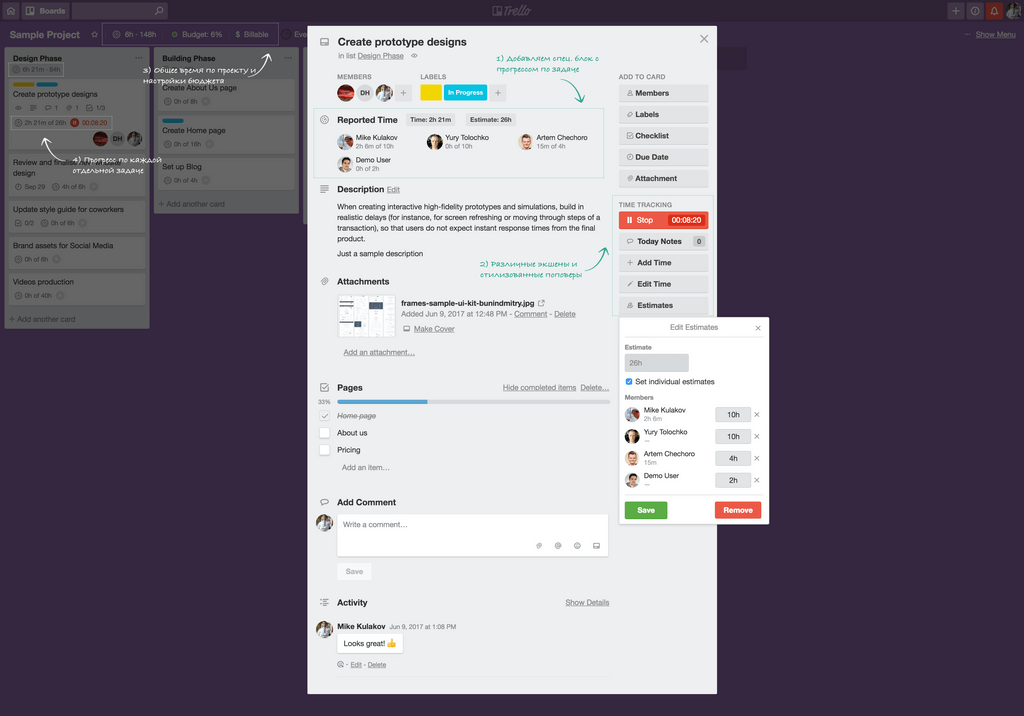 How have you attracted users and grown Everhour?
Immediately after coming up with the product idea, we started to attract people to our project-to-be so that when we launched, we'd already have customers. Taking the easy route, we created a very simple "coming soon" page. When the page was ready, we submitted it to Beta List and a couple more directories. This gave us roughly 1,500-2000 early adopters right after launch.
We've also tested the waters with paid ads on Reddit, StumbleUpon, Google Adwords, Twitter, and Facebook ads. It's not cheap, but it is quick! It works well in terms of testing hypotheses. In terms of attracting paid customers long term—it depends. So far we have not been able to make this process effective, most likely because of our impermanence. These channels don't convert in one fell swoop, it takes a lot of work to research, design, test, and constantly optimize your copy and landing pages, and requires multiple dedicated resources. It's even more challenging with a low average check (below $50).
The three strategies that seemed to work best were building in integrations, listing on partner directories, writing SEO articles, and word of mouth (due to constant product improvements). Partner directories, in particular, produced high-quality traffic.
What's your business model, and how have you grown your revenue?
We make money from paid subscriptions.
Initially, we started with billing by team packages (1 user = $7/mo, 2-5 users = $19/mo, 6-15 users = $39/mo, and so on). The advantage was the lack of pro-rates when adding or removing members within the package. The downside was the price of switching. If a client had 15 users, they were satisfied and felt like they were getting their money's worth, though it was less profitable for us when people were running teams at the higher end of the user bracket. As soon as the client adds another member, there was a huge price increase and they would immediately start writing to us, asking for a discount. And as a company, you do not grow from the existing client base.
In the second version, we began to charge for each user separately. We also tried to separate plans by features (premium vs basic), but there weren't enough upgrades to justify different tiers. In the end, we refunded the money and switched everyone to one plan.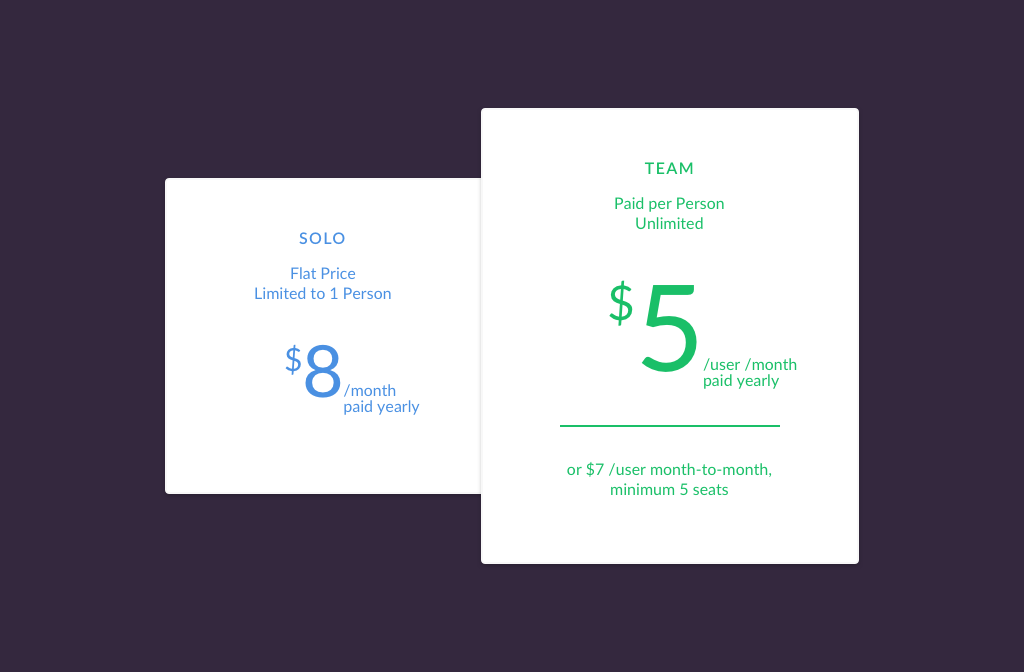 Annual subscriptions work really well all around. They increase your cash flow by about 15% of the MRR. For a client, this is an opportunity to save and reduce the number of invoices. For you, this is an increase in lifetime value and upfront money for growth.
We use Stripe as a payment gateway and so far have been very satisfied. It automatically recovers payments that may have otherwise not been successful by sending emails when a failed payment occurs and by retrying cards at strategic times. Another great feature is how Stripe handles outdated cards. If your customer gets a new card from their banks (or the number or expiry date changes), they have to manually re-add it. With Stripe, their card will continue to work even if the physical card gets replaced by the bank. Stripe works directly with card networks so that your customers can continue using your service without interruption. Super beneficial for SaaS businesses with recurring payments.
Each SaaS product should track key metrics such as MRR, revenue growth, churn, etc. We use ProfitWell and I highly recommend it.
What are your goals for the future?
Jason Fried put it best when he said, "You're better off steering the ship with a thousand little inputs as you go rather than a few grand sweeping movements made way ahead of time." In accordance with this ethos, we try not to make hard and fast plans for the super long-term future.
Areas we are focusing at the moment:
Scaling improvements on the back-end
Hiring. No more jack-of-all-trades
A long list of feature improvements based on customers feedback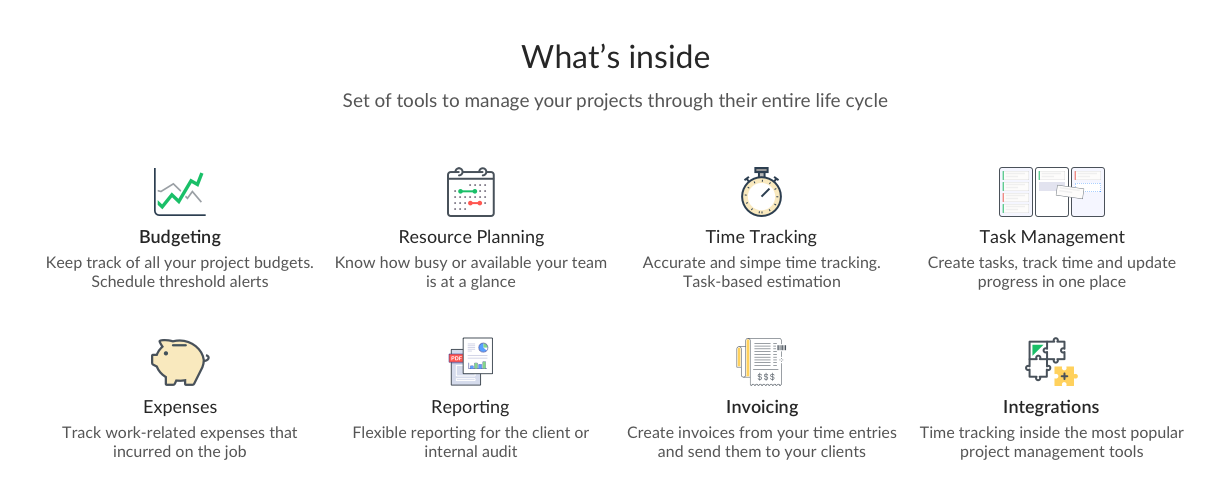 What are the biggest challenges you've faced and the obstacles you've overcome? If you had to start over, what would you do differently?
To be honest, I wouldn't change anything. We have learned from every mistake and every decision we have made, good or bad. And some good ideas need time to mature.
I'd say the biggest challenge was combining our work on outsourced projects with our own product development. It was really difficult to find time for it all and to see the light at the end of the tunnel. We had to devote equal time to current projects, communication with existing customers, and product development and marketing. There was just no way to pack all of that into a regular workday, and we had to work extra hours to compensate. It got depressing at times. The main problem was figuring out how to focus our work and keep from devolving into chaos or giving up.
Businesses like ours tend to have no other choice than to rely on bootstrapping and lifestyle changes in order to make things work. Time tracking isn't exactly a sexy topic. Though we are solving an important problem, we are not saving the world. As such, top news resources (TechCrunch, Mashable, etc.) aren't particularly interested in featuring us. Similarly, investors don't see us as a good exit. Regardless, reaching profitability is a must, so you do what you have to. It's that, or fail.
The upside to bootstrapping is that it forces you to launch sooner and validate your hypotheses before digging in. Spending your own money makes you way more careful about costs and (hopefully) compels you to get your priorities in line.
Have you found anything particularly helpful or advantageous?
In terms of product promotion, building integrations and listing on partner directories were the best decisions we could have made. Asana or Basecamp both have an integration section on their website where you can post information about your product, which can drive huge amounts of traffic to your site.
Beyond that, if your integration is useful and enhances their product for their users, you make their product better and make their users stay with them longer. Lead conversion from partner directories is about 30%, so it's a win-win scenario.
I highly recommend using your own product. This can quickly and cheaply show you whether your product is worthwhile, and gives you invaluable insight into the user experience. Synthetic testing can sometimes fail to detect a serious problem.
What's your advice for indie hackers who are just starting out?
Your product should have a clear advantage, and you should figure out what that is as soon as possible. In our case, it was how nicely we embed into third-party tools. We didn't have a free plan, had much fewer features compared to competitors, didn't have a mobile app, etc., but many users still preferred us. Why? Because we did one thing very, very well. And that one thing is all it took to give us an advantage.
Don't try to make every new feature perfect. It's better to simplify your offerings, release quickly, show it to your customers, collect their feedback, and improve. Look for criticism for all your new features, and try to find it from a diversity of sources. Controversy serves the cause of perfection.
As early as possible, start collecting positive feedback on popular sites such as Capterra or G2crowd. When preparing an article, some bloggers determine what products to include based on reviews and/or popularity on these sites, so having a positive presence can have a downstream effect on potential free advertising and traffic.
Do not chase traffic by any means. Make sure that your profiles in different directories are relevant and your blog content is actionable and unique. Less is the new more.
Where can we go to learn more?
Learn more about Everhour here.
You can check out other topics that I cover in my Medium. I do my best to share about my experiences, time permitting.
If anyone has any questions—please leave a comment, I'd be happy to help. Thanks for reading.
—
Mike Kulakov , Founder of Everhour
Want to build your own business like Everhour?
You should join the Indie Hackers community! 🤗
We're a few thousand founders helping each other build profitable businesses and side projects. Come share what you're working on and get feedback from your peers.
Not ready to get started on your product yet? No problem. The community is a great place to meet people, learn, and get your feet wet. Feel free to just browse!
—
Courtland Allen , Indie Hackers founder