Filling a Gap in the Market and Growing Revenue to $60,000/mo
Hello! What's your background, and what are you working on?
Hello, my name is Mohammad Dimas. I'm the front-end developer and one of the initial team members of Mailbird. I have a background in computer science. After graduating from university I worked in a digital agency to gain experiences in working with many international clients. Not long after that, I met the other co-founders to build Mailbird.
Mailbird, made specifically for Windows, is an email platform that unifies many communication tools. When we started, we went with a slightly different approach to the already-existing products. Most, if not all, email applications were built with "business users" in mind. They tend to be relatively expensive and pack too many features into uninspiring user interfaces.
Mailbird, on the other hand, was built with casual users in mind, with no intention of competing directly with those applications. So let's say a user uses Outlook at the office. We want them using Mailbird when they get home.
Today, we've managed to grow Mailbird to more than a million accounts, and we generate around $60k/month. We have a rather small but constantly-growing team of 13 people working remotely across the world.
What motivated you to get started with Mailbird?
Email is a big part of everyone's daily communication. When we took a look at the options for managing emails on Mac and Windows, we noticed that the great default experience provided by Mac (via Mail and Sparrow) was not found on Windows.
Considering that Windows had more than 80% market share through the PC market, we believed that there had to be an opportunity for our product there.
So shortly after, we launched our landing page, put up a form for visitors to enter their email addresses, and collected those emails in MailChimp so that we could get back to them whenever we had updates.
We quickly built the product with a Lean Startup approach. Our focus was to get the product into our users' hands as fast as possible — and private beta was our first milestone.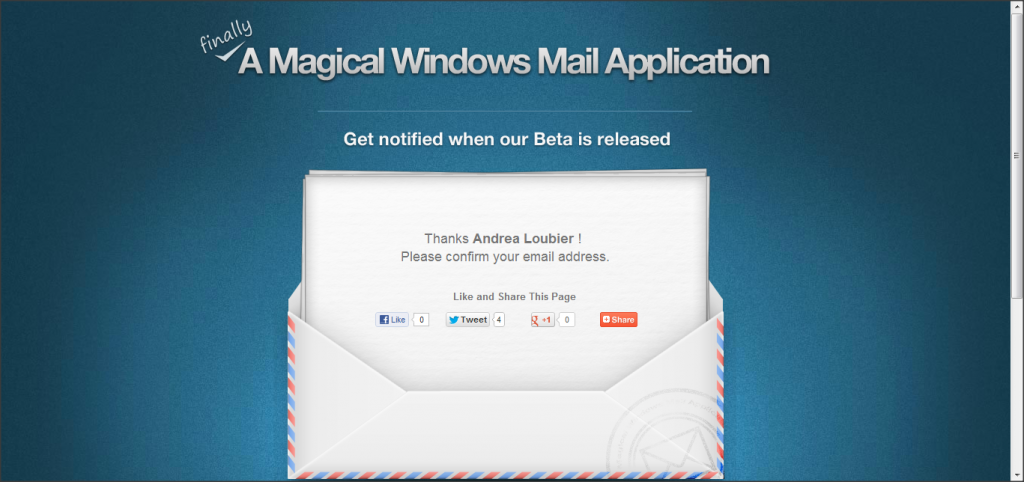 What went into building the initial product?
Knowing that we ran on very limited resources we tried to come up with an especially minimal MVP (minimum viable product), yet it needed to communicate our main key differentiator — that we were a user-focused email application for Windows. We decided that this first version should have all of the following:
great UI (actually inspired by Sparrow)
single email account
Gmail only
apps integrations
It took us around 5 months to build this MVP.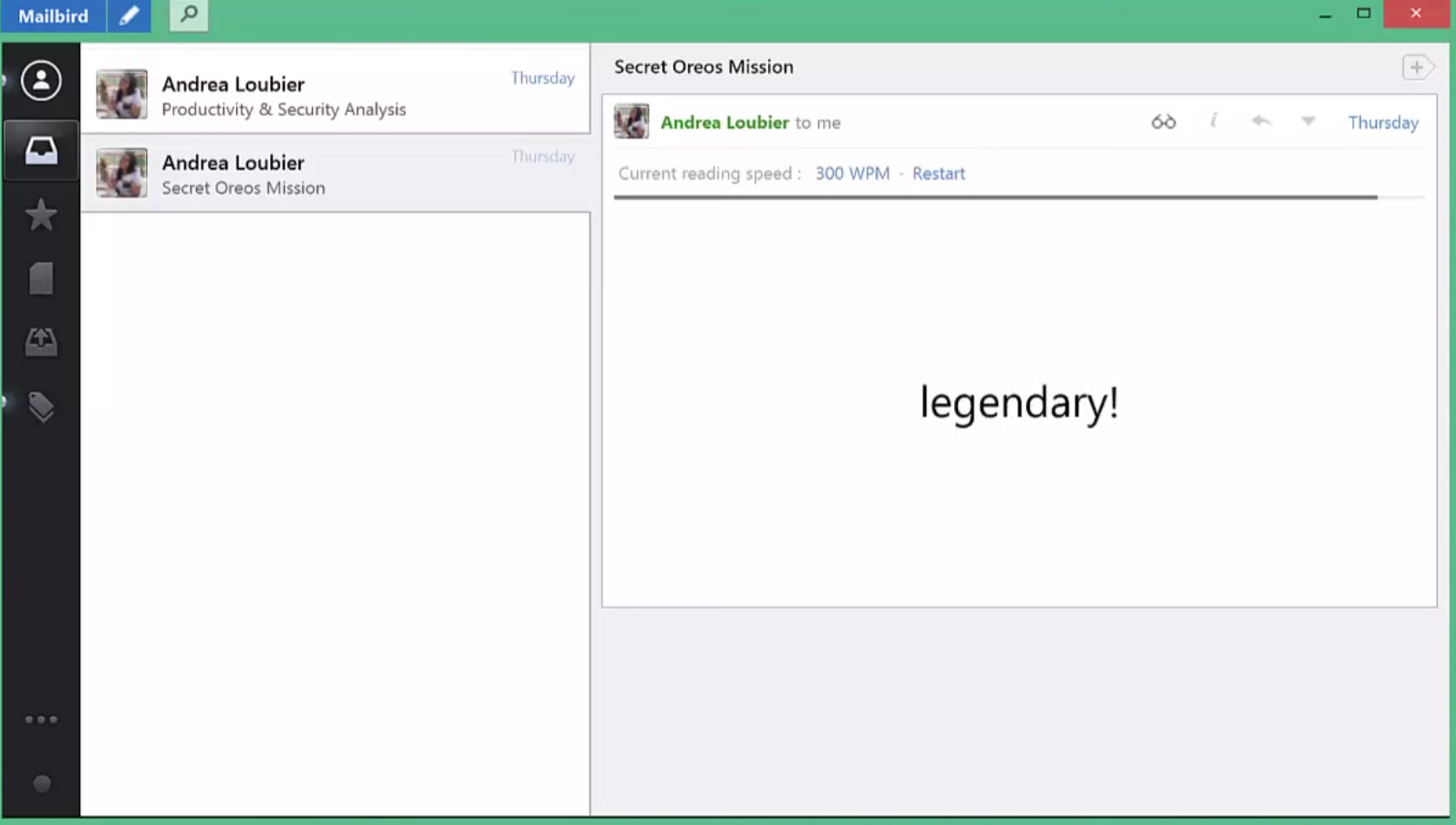 Mailbird was built on Windows Presentation Foundation using the C# programming language. We were a team of five:
2 people (including myself) working on the front end
1 person working on the back end
1 working on deployment
last but definitely not least, 1 working on marketing-related tasks
The next milestone was the public beta. We used the feedback from our private beta users to improve our product. At that time we used this website called UserVoice to gather users' feedback. UserVoice allows users to post their feature ideas and requests and get them up-voted by other users. This again showed us what features had the highest demands, enabling us to prioritize and plan our roadmap.
Building an app for end users is challenging indeed. Back then there was no Windows app store, so we had to think about everything from the website to downloading the app, the installation experience, account setup, payment gateway, app updater, etc.
Then the time finally came: we released our first public beta, where every user could just download the app from our website. We set the launch time to match the US time zone, our primary target market. We lived in different parts of the world, so we had a Skype call for the "launch party". It was night in some of our time zones, and support tickets were coming in. It was a lot to handle — a crazy experience, for sure, but also fun.
How have you attracted users and grown Mailbird?
If I remember it correctly, the first significant jump in our email list was when Mozilla announced that they stopped the development of Thunderbird, and also soon after when news hit that Google was acquiring Sparrow. The timing was perfect. We got engaged with and reached out to users and writers of related articles. We positioned our self as Sparrow for Windows — you can see it in our first version. Our UI is mostly inspired by them, and that's not a bad thing! To quote The Verge: "Mailbird is a fast, lightweight, Sparrow-inspired Gmail app".
Getting closer to our public beta release, we joined a startup competition in Indonesia, where most of our team was located. The event was called Sparxup, and we won for best productivity application. It was our very first award, and we won even before launching the product!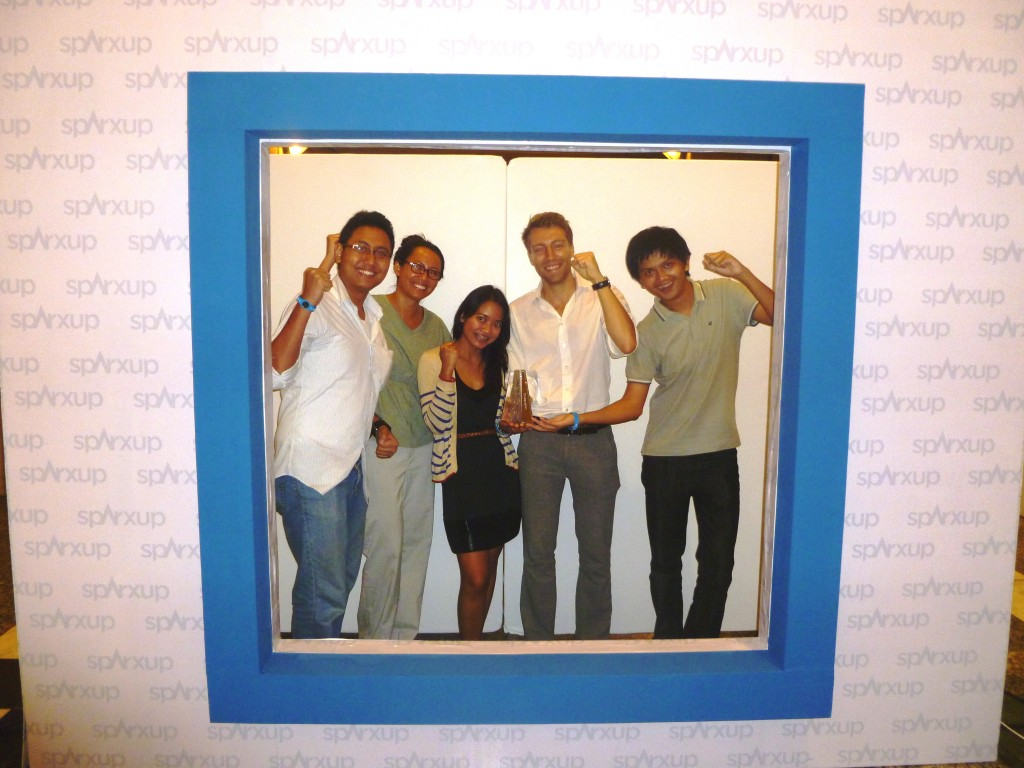 We joined the competition to make Mailbird more well known. We got to meet many contacts from the media. As a consumer product we had to learn and realize that media coverage is really important for our success.
Later, when we launched the product, we got coverage from Lifehacker. Once that article went live, other big media releases followed. Some outlets even contacted us during our launch party.
Though our MVP worked for some users, it lacked too many necessary features for others. This didn't surprise us really, so we kept developing and held onto the emails of those who left us, as well as their reasons for leaving us. As development continued, we carefully implemented more and more features. Each time we launched a new version, we contacted those users if we had addressed based on their uninstall reason.
With the growing number of users, we hired more people, including marketing personnel. At the time, and still today, we put a lot of time and effort into marketing Mailbird, since maketing is the main cause of growth (next to great development).
To mention just a few of our strategies, we utilized content marketing, social media marketing, paid ads, user surveys, usability tests, analyses of data, and in-app notifications. Social sharing buttons from within the app were particularly helpful in getting our users to share their experiences with Mailbird.
We also did a lot of A/B testing. We believe it's the best way to make low-risk, high-impact changes.
Finally, we knew that email newsletters could sometimes go to users' spam folders or get ignored. So we also implemented these updates as in-app surveys and notifications. These notification have a 35% open rate, whereas the email newsletter's open rate is just 25%.
Our yearly user growth is as follows:
2014: +526%
2015: +170%
2016: +109%
2017: +52%
What's your business model, and how have you grown your revenue?
Once we launched our website, we started testing our pricing plans. There were two at the time: a free plan and an annual subscription. We didn't have the product ready, but we needed to know how many people would want to pay. Therefore, we launched a pre-order campaign with the perk of getting invited to our private beta.
We've since added a third plan: a one-time payment of $39.50. We are still running pricing tests though.
We've just launched our own affiliate program that is generating revenue. We've also gamified our referral system which is getting good traction but needs more improvement. In the long run we would like to expand our partnerships with different apps to be able to generate more revenue through shared profit models.
As a consumer app, one of the things that really works for us is promotion. Each promo always has a good impact on our sales. But one that is performing especially well is Black Friday or Cyber Monday. During theses days our sales can jump up to 400% of normal days.
What are your goals for the future, and how do you plan to accomplish them?
Our main goal is to be on every Windows PC out there. ;-)
We want to get the final main features implemented, such as filters, sorting, rules, advanced search, etc. Another necessary and exciting step will be to move to other platforms in order to grow truly big. We are currently working on an Android version, and are hoping to release the first test version before the end of the year.
Another goal will be to get into small and or medium businesses. We will stay true to our core product — a clean and simple email application — but getting into small businesses always interested us.
The main reason we can't go into that market yet is because we don't have support for Microsoft Exchange Server, which is used widely among those users. Once we add support for that and some additional features we believe Mailbird will be a great solution for them.
What are the biggest challenges you've faced?
One of the drawbacks of making our product incrementally was that we had to redo things many times, since previous versions had not been designed to accommodate later changes. One of the many times this happened to us was when we wanted to introduce multi-language support. Our code wasn't designed with that in mind, so when we decided to do it we had to hunt all the strings in the code and put them into a resource file so they could be translated.
During our third year we tried to outsource one of Mailbird's parts. It was the 3rd-party app for native calendar support. It looked promising at the beginning, but it was really hard to make it as polished as we wanted it to be. Ultimately, we didn't think it would be good enough and we cut it.
The other thing that's worth mentioning is the time we wanted to switch our domain. Our main domain is getmailbird.com, but we also purchased mailbird.com since it's shorter, easier to communicate, and less confusing (after all, it's our product's actual name).
After a long time preparing everything to use the new mailbird.com domain, we finally made the switch. But shortly thereafter, our sales and traffic dropped dramatically. We were not sure what we did wrong, but it was related to our SEO and our rank in Google. As a result, we had to revert all the changes and switch back to our old getmailbird.com domain.
We also had to learn that we just can't make everyone happy, and to say "no" to user requests, even if the users complained.
What were your biggest advantages? Was anything particularly helpful?
I would have to say it's our amazing team. Having a team all over the world gives us the advantage of 24-hour coverage for customer service and other operational activities. There's always someone available when the others are sleeping.
We manage remote-working culture with the help of a few tools like Skype for communication, Asana for task management, and Time Doctor for time tracking.
Once a year we host our Mailbird Hackathon, where we get together for one month to get to know one another and to work intensively on a certain feature — and we usually do this in Bali.
What's your advice for indie hackers who are just starting out?
Don't hesitate to start. As long as you're solving a real problem there must be market for it.
Plan big, execute small. Don't waste your time putting every feature into your first version. Get the first version out as quickly as possible, get feedback from users, and improve your product more often.
Attending tech events might give you the opportunity to introduce your product or build good networks, but don't spend too much time on them. Focus on building your product instead.
Use your own product, be proud of it, and don't be ashamed to (overly) promote it.
Where can we go to learn more?
—

BaliEmail , Creator of Mailbird
Want to build your own business like Mailbird?
You should join the Indie Hackers community! 🤗
We're a few thousand founders helping each other build profitable businesses and side projects. Come share what you're working on and get feedback from your peers.
Not ready to get started on your product yet? No problem. The community is a great place to meet people, learn, and get your feet wet. Feel free to just browse!
—

Courtland Allen , Indie Hackers founder