Going All in With Our Savings to Build a Business on a New Platform
Hello! What's your background, and what are you working on?
My name is Alex Kistenev. I'm an entrepreneur from Tomsk, Siberia. Artem Borodin and I built Standuply.
Standuply is a Slack bot that runs standup meetings and team surveys in Slack. Think of Standuply as a Scrum Master that works in thousands of teams and applies the best practices.
In May 2018, Standuply reached $25,000 in revenue. It now serves 700 customers from Slack, Evernote, Adobe, IBM, SAP, GE and other great companies.
What motivated you to get started with Standuply?
It was in 2016 when the chatbot hype was starting. I was excited about the new opportunities and shared my business ideas with Artem. Together, we envisioned a Scrum Master bot that could be helpful for Agile teams and started experimenting.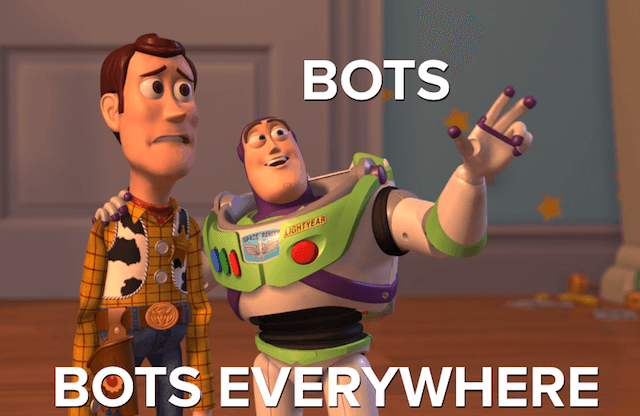 As a platform, we chose Slack. It took us a couple months to build the first MVP which we launched on BetaList. In a few days, we got 300 teams signed up, having a landing page only.
Artem is a Project Management veteran who also teaches Project Management classes. He saw how Agile teams have evolved and felt their pain with managing processes. We proved that once the product was up and running.
Before Standuply, we experimented with Telegram Bots. At first, we launched Botfamily.com, a Telegram bots catalog, and built a couple of bots. We found that Telegram doesn't reveal user data, so that meant no targeting. Also, the retention rate was too low (~0.5%). That's why we switched to Slack.
What went into building the initial product?
We took our savings and went all in to create a bot on Slack. We blindly believed we could make it and didn't raise any funding on our way. But we had a hell of a lot of motivation, since there was no second chance. So we've been working full-time on Standuply since day one.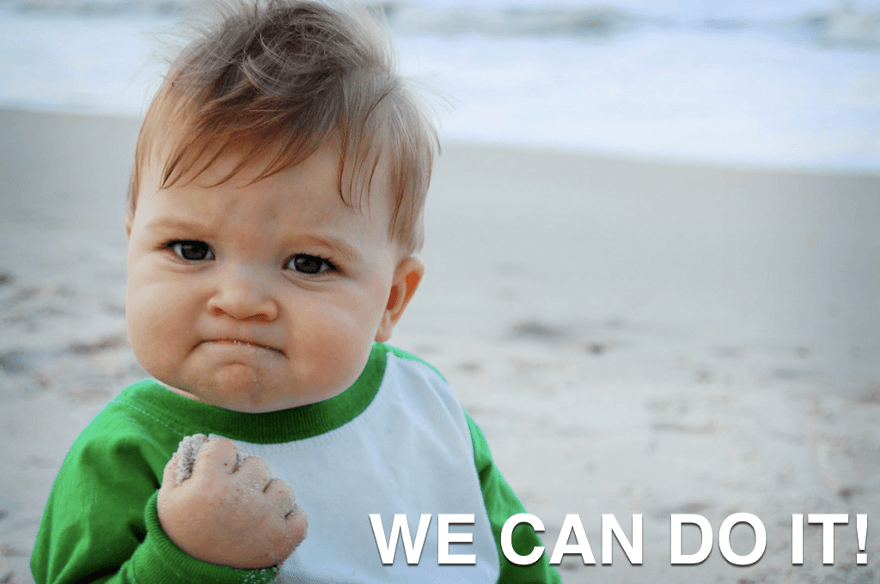 We hired an engineer and, with our team of three, started our long journey. The new platform brought new challenges for our engineer. As a result, our team was moving slower than expected. That's the price you pay when bootstrapping.
Our team was building MVP and experimenting with the Slack bot API for 9 months in 2016. We changed the concept three times, and at some points, we were almost ready to give up. Later, we were lucky to find focus with the help of the Startup Sauna acceleration program.
We talked with many coaches in Startup Sauna and narrowed our value proposition to stand-up meetings on Slack. That's how Standuply, as a concept and brand, was born. We launched it on a demo day at Slush.
At the beginning of 2017, we had a beta that was serving about 200 teams. However, it was far from being perfect with regard to features and stability. So we decided to re-write the bot entirely to deliver additional features our users were asking for. Instead of 1.5 months, it took us 4 months. Oops.
After the release, the feature of adding answers didn't become popular. This is how we learned that additional features are not that important compared to core features. No matter how many nice tiny things you build, a product's success is about the core features people buy into.
How have you attracted users and grown Standuply?
Standuply was featured on the main page of the Slack App Directory in March 2017. In two weeks we got 750 new signups and reached a milestone of 1,000 teams. Even since the feature ended we have still been getting a steady stream of new users from Slack.
We relied heavily on content marketing in 2017 and continue to do so in 2018. I published several long reads. It helped us to improve our SEO and led decent traffic to our blog on Medium. My posts received 150k views in 2017.

We launched Standuply and related Slack bot products 8 times on Product Hunt in the latest 18 months. At first, it was our initial launch that brought in our very first users. It wasn't that successful as we ended up in 7th place. However, it brought us 150 teams.
Our best launch was our latest one: Standuply 3.0. It became the number one product of the day and number four product of the week. So we made it to both the daily and weekly Product Hunt email lists. See how it affected our registrations:

Here is what we learned about launching on Product Hunt:
You can ship features and major releases as many times as they are deployed. Product releases tend to attract more attention and bring more registrations.

Who you compete with on launch day is a matter of luck. Tuesdays and Wednesdays are the tough days. If you're not 100% sure, go for Monday.

The overall result is about how appealing the product is and how many external supporters you bring.
We also spread the news about Standuply, Slack bots and our blog posts on Facebook, Twitter, Hacker News, Reddit and on smaller sites. In all, that has brought us ~20k visits in the last 18 months.
Also, we had a booth at three conferences in 2017: Chatbot Summit in Berlin, Slush in Helsinki and TechCrunch Disrupt in Berlin. As a result, we had at maximum the same amount of signups from the three conferences as on a regular day with zero marketing budget. However, seeing how people react to a message on our roll-up is very insightful.
All of the activities above generated some buzz, so we ended up with 15,000 teams signed up by June 2018.
What's your business model, and how have you grown your revenue?
Standuply makes money with a SaaS subscription and charges per user. The price range is from $2 to $4 per user.
Some people advocate starting to charge from day one. We didn't follow that practice. During beta, our product was free to use. That decision had its advantages and disadvantages. We attracted more signups that way, but we also had users that weren't ready to pay at all. Sometimes their feedback was distracting and demotivating.
We rolled out the pricing very smoothly. At first, we put a notice about the trial that was about to be over with a link to pay. No teams were switched off or limited in features. Sales started to come. Later, we implemented advance notifications within Slackbot and in the web app. That resulted in more sales.
With that method, we went from a few hundred to $6k in MRR in six months.

Later, we rolled out two additional pricing plans with more features. Some of them were delivered after we presented plans. Those features were marked "soon" so that we kept customers informed. It worked really well. We started seeing purchases of new plans, which increased our average check.
The next step was the most significant in terms of revenue growth. We deployed a system that was limiting our customers to what they purchased. Once we rolled out the system, our sales and expansions skyrocketed. We were a bit worried about how customers would respond to it, but it went smoothly.
Compare our MRR before and after. The system became fully operational in April.

We learned that there is no need to be afraid to play by the rules with your customers. Sometimes being too nice can hurt your business.
What are your goals for the future?
Being profitable feels amazing. It means you will survive, while another 90% of startups may not.
That's why I advocate reaching profitability as soon as possible to lay the groundwork for your company (read: business). Unless you're B2C.
We set a short-term goal to reach $100k MRR which is a turning point for a SaaS that proves real business potential. However, looking long term, I wonder whether a Slack bot is capable of getting to $1M MRR.
I think it will depend on market size. If the market continues to grow, then much larger businesses will be born on Slack and alternative platforms.
What are the biggest challenges you've faced and obstacles you've overcome? If you had to start over, what would you do differently?
Everything takes time, especially in SaaS. So, we learned valuable lessons. Some of the most insightful lessons came while we were building our MVP:
We did tons of interviews. We spoke about customer pain points, workflows and listened to their feature requests. Interviews helped us to see a bigger picture. However, we were surprised that they didn't help us with new features.

To move forward, we needed the data on how our SaaS MVP was used and by whom. We didn't have internal statistics at first. It was like flying without radar. I can't imagine how we could work without it. Instead of shipping additional features, we should have built it from the start.

We found that having only one tech person on a project may lead to coder's block. One person can get stuck, while several people have a better chance of finding a solution. Therefore, having one developer on the team may come at a higher cost than two.
Have you found anything particularly helpful or advantageous?
I found that it's very beneficial to have a person by your side who has a different opinion. It has helped me to weigh my decisions and make fewer mistakes. Speaking of decisions, surprisingly, I can name very few crucial strategic decisions that made a lot of sense for us. That means that sometimes it's better to think carefully than rush to reach a quick decision.
Also, I believe comparing how you're doing with others helps you to have an understanding of your dynamics. For example, if you grow much slower than other companies in your niche, it means something is wrong, so your task is to find and fix it.
These resources are helpful with that:
What's your advice for indie hackers who are just starting out?
Back in the day, I did lots of things and lacked focus. It didn't bring the best results on every project I was working on. Now, I believe in making one thing at a time: whether it's a company, marketing activity or anything else. Climb one mountain at a time, and once you're there, pick another mountain to conquer.
The Slack App ecosystem is growing at a rapid pace, providing business opportunities for niche products. In addition, Slack users are willing to try new bots and pay for solutions that solve their pain points. However, the competition is getting stronger. Standuply has 20+ direct competitors on Slack.
So if you're considering building a Slack bot, don't wait too long.
Where can we go to learn more?
You can give Standuply a try at https://standuply.com. Sometimes we share our insights on the Standuply blog. Feel free to check it out.
Follow me on Twitter, Product Hunt or ask me questions in the comments below.
Thanks for having me here!
—
alextomsk , Co-Founder of Standuply
Want to build your own business like Standuply?
You should join the Indie Hackers community! 🤗
We're a few thousand founders helping each other build profitable businesses and side projects. Come share what you're working on and get feedback from your peers.
Not ready to get started on your product yet? No problem. The community is a great place to meet people, learn, and get your feet wet. Feel free to just browse!
—
Courtland Allen , Indie Hackers founder