Growing a Consulting Business into a Virtual Assistant Company
Hello! Tell us about yourself!
Hi! I'm Sandra Lewis, founder of Worldwide101, a premium virtual assistant company. We help busy founders and executives free up time by providing highly skilled professionals they can trust to represent their business and carry out responsibilities.
Finding reliable, trustworthy, and competent help has always been one of the foremost challenges of running a successful business or project — and it's even more relevant when using remote resources. Worldwide101's team of vetted and experienced virtual assistants provide businesses with the specialist support they need to grow.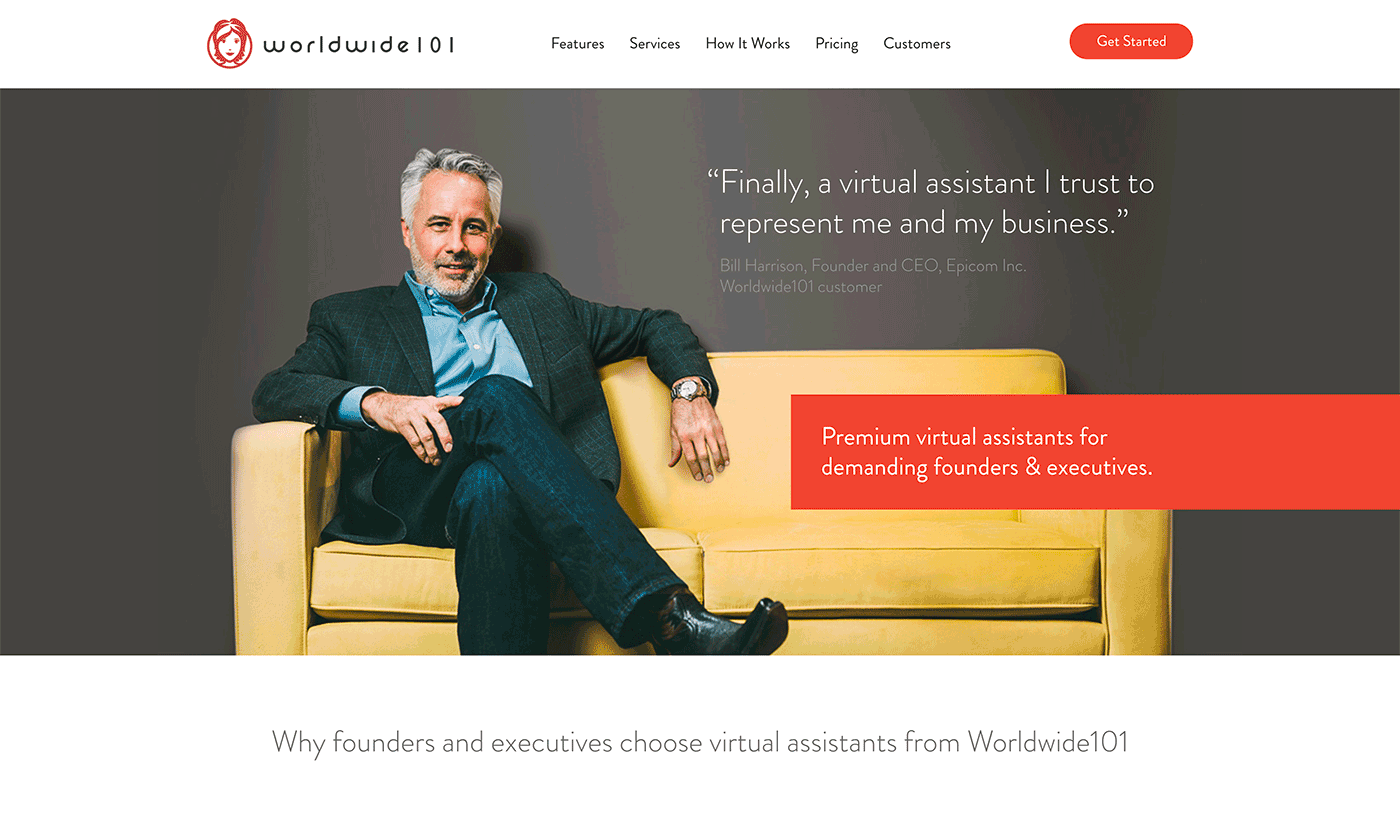 What motivated you to get started with Worldwide101?
Back in 2009, my husband and I moved our family from the US to the UK. After working a very intense and consuming job for 22+ years in NYC, I wanted to find a way to continue to have a rewarding career without the stress of a commute, office politics, and an all-around exhausting experience! At the time, freelancing was on the rise so I decided to give it a try.
I started helping entrepreneurs on a virtual basis with a human resources consultancy and project management, and soon my clients started referring my services to their friends. At the same time, I noticed how hard it seemed to be for successful business owners and entrepreneurs to find and train talented contractors who would work on a flexible basis without breaking the bank. So I set myself the task of providing a solution, and that's how Worldwide101 was born!
How have you attracted users and grown Worldwide101?
We've focused all of our energy on building a premium brand and providing outstanding services for our clients on a consistent basis. The result is that the majority of our growth has come from referrals — our clients referring their friends and colleagues.
Because Worldwide101 provides a 100%-remote team to support C-level executives, founders, and business owners, the stakes of providing outstanding support are very high. For this reason, I realized early on that our growth was directly connected to our ability to build a truly outstanding team that can make a real difference — a team that our clients trust with their business!
We've learned a lot along the way, especially in our hiring techniques. And I'll admit that we also failed spectacularly a few times before we mastered recruiting the right professionals. (I wrote quite a bit about that in this Medium article.)
What's your business model, and how have you grown your revenue?
We bootstrapped Worldwide101 from day one, and I'm so happy we did! A key aspect of what made that possible is that we chose a recurring revenue model so that cash flow was always positive. We focus on providing a long-term solution so that our churn is always at a minimum, and our clients pay us a monthly retainer for our services.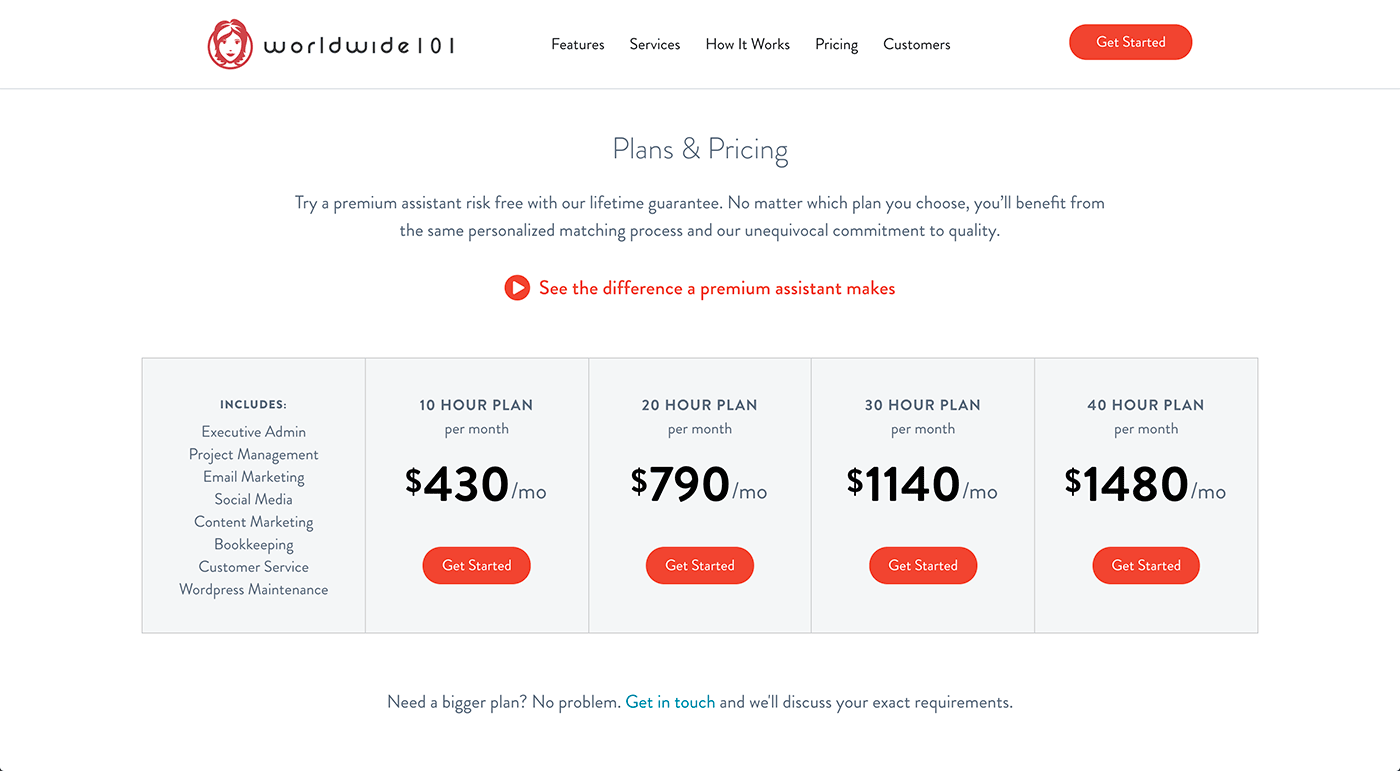 During our first year in business, we would invoice clients at the end of each month for services they had consumed. As you can imagine, we had the problem that so many businesses have: some clients would pay late, leaving us unsure, month after month, if we'd be able to make payroll.
In year two, I began to understand that most of our customers not only loved us, but wanted us to thrive. That gave me the confidence to start asking new clients to pay us in advance of services rendered, with a satisfaction guarantee. I braced myself for the angry backlash, but it never came: not one client challenged the request.
This past year we built a proprietary dashboard so that all of our payments and reporting can be handled seamlessly. It has revolutionized the way we interact with our clients, saving us time so we can concentrate on bigger things. It has also yielded incredibly valuable data about how we can better serve customers.
What are your goals for the future, and how do you plan to accomplish them?
Our ability to recruit talented and skilled professionals has made the biggest difference for Worldwide101. I can't say it enough — our team is amazing, and our reputation and the premium service that we offer is very dependent on how committed our team is to the success of our clients.
We are currently actively recruiting at a rate of five new professionals a month, and our ability to fill these positions is key to our growth.
So our big plans are just to continue to grow and excel at what we do! We want to raise awareness of the virtual assistant industry so that more businesses and executives understand the value of hiring a virtual assistant to support their business growth. When we started we didn't have a clear vision of "who" our ideal customer was. As the years have gone by, we've refined our branding to speak to customers who are looking for a premium service.
What were your biggest advantages?
As much as possible, I try to keep things simple. There are many complex issues facing every entrepreneur, so I try to be mindful not to complicate things even more! To quote Richard Branson, "Complexity is your enemy. Any fool can make something complicated. It is very hard to make something simple."
Probably our biggest advantages are our background in human resources and our ability to identify outstanding talent. That's what really sets us apart from our competition — the quality of our people.
What's your advice for indie hackers who are just starting out?
I'm a big believer in the idea that keeping a positive outlook is the #1 trait that makes any entrepreneur successful. There will be challenges, difficult times, unanswered questions that are unnerving, and so much more. So keeping positive is key to staying on course and finding the right solutions.
The other thing I would say is "sweat the details"! I am a big believer that it's all the little things we do day in and day out that amount to a great product. So early on, remember to spend time on creating processes and figuring out how to present your brand. Of course, it's going to evolve — but don't underestimate the affect small details can have on your business, and their ability to undermine everything else if you don't nail them.
And most importantly, be sure to keep your focus on delivering a genuinely outstanding service and experience for your clients — because the rest will just follow.
Where can we go to learn more?
You can learn more about us at Worldwide101.com or on Twitter at @BestVirtualHelp, or check out our blog at Worldwide101.com/blog. We'd also love to hear any questions you have in the comments section on this blog!
—
Sandra Lewis , Founder of Boldly
Want to build your own business like Boldly ?
You should join the Indie Hackers community! 🤗
We're a few thousand founders helping each other build profitable businesses and side projects. Come share what you're working on and get feedback from your peers.
Not ready to get started on your product yet? No problem. The community is a great place to meet people, learn, and get your feet wet. Feel free to just browse!
—
Courtland Allen , Indie Hackers founder