How Becoming Too Popular Endangered My WordPress Business
Hello! What's your background, and what are you working on?
Hi, my name is Primož Cigler.
My co-founder Jaka Šmid and I run ProteusThemes, a theme shop for niche, local business WordPress themes. Our clients are people who build and maintain WordPress-based websites for small- to medium-sized businesses.
Today, ProteusThemes is making around $16,000 per month, but it has been a chaotic roller coaster for the last 4 years. We were hitting over $40,000 per month as early as 2013, but changes in the industry pushed us back to where we are today.
Nevertheless, the foundations are now stronger than they were when we experienced those revenue highs.
What motivated you to get started with ProteusThemes?
ProteusThemes goes back to August 2012. I was just about to enter my last year of study of astrophysics, so I had some spare time, and I was ready to start a new side project.
I've always been a better engineer than a designer, so I emailed Jaka (whom I met on a local webmaster forum) requesting that we join forces to create a WordPress theme and sell it as a digital product. He was interested. I still occasionally look at that email with lots of joy and nostalgia. We were students with some extra time for a side hustle, and we had nothing to lose.
Naive as we were, we didn't do any proper market research. We knew about ThemeForest, and looking at the WordPress themes that were selling there we were sure we could create something better. The bar for getting a theme accepted on ThemeForest was high at the time. They were looking for unique designs and business-oriented WordPress themes.
I had a development role in our partnership, so I left the decision about which type of the theme we would create to Jaka. He chose the hair salon niche based on the fact that the building he was living in at that time contained three hair salons. "All these salons need websites, and there must be millions of them worldwide," was his reasoning.
There were also very few hair salon WordPress themes on the ThemeForest back then, and the existing ones were ugly and hard to use. The initial plan was to create a niche business theme to get accepted to ThemeForest, and then to progress to more multi-purpose themes which could start getting traction (and, by extension, sales).
What went into building the initial product?
It took us six months altogether to create the first theme for ProteusThemes, codenamed HairPress. We signed a contract with deadlines in it. We mostly worked on it over weekends or late in the evening — until sunrise on many occasions.
I finished the HTML template for the theme over the Christmas holiday, and in January we uploaded it to ThemeForest. It was approved about a week later, on January 16.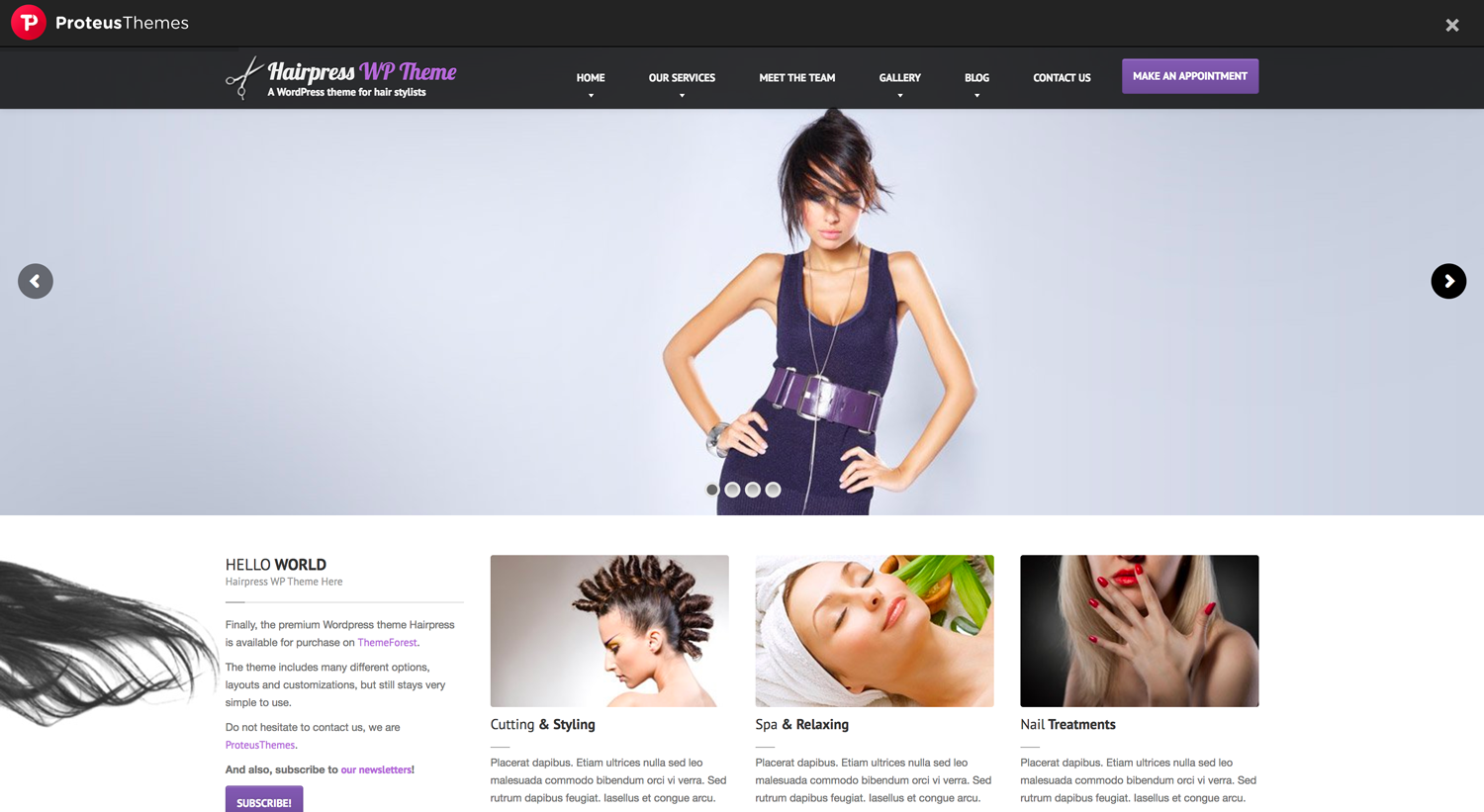 The first sale came in soon after releasing it. We made two sales the first day, and five the next. I remember how I refreshed the page every 5 minutes to check for activity. By the end of January we'd made $314 in revenue. I can't describe the feeling of receiving those first few bucks of passive income.
Our HTML template was just an intermediate step to the final product, the WordPress theme. When the school term began, I decided to focus on my studies and my exams and to postpone PHP development to March. However, people started asking us when we planned to release a WordPress theme based on our template. It was such a boost of motivation for me that I spent my nights coding and providing support for early customers while I studied and passed exams during the day.
On February 20, we released the completed HairPress WordPress theme, and sales started the very first day. By modern-day standards it was a very basic theme. I made the front page with sidebars and widgets, and it's still the same today. We've never migrated the legacy codebase to something more user-friendly for editing.
And to my surprise, we're still getting lots of positive feedback and 5-star reviews for HairPress and its offshoot, CarPress (whose codebase we forked from HairPress and re-designed). It's a perfect example how buyers are happy with whatever will allow them to do their job. I have to keep reminding myself: I'm not the buyer! HairPress is still available for sale today, and we give it enough maintenance to keep it up-to-date and compatible with the latest plugins and WordPress core updates.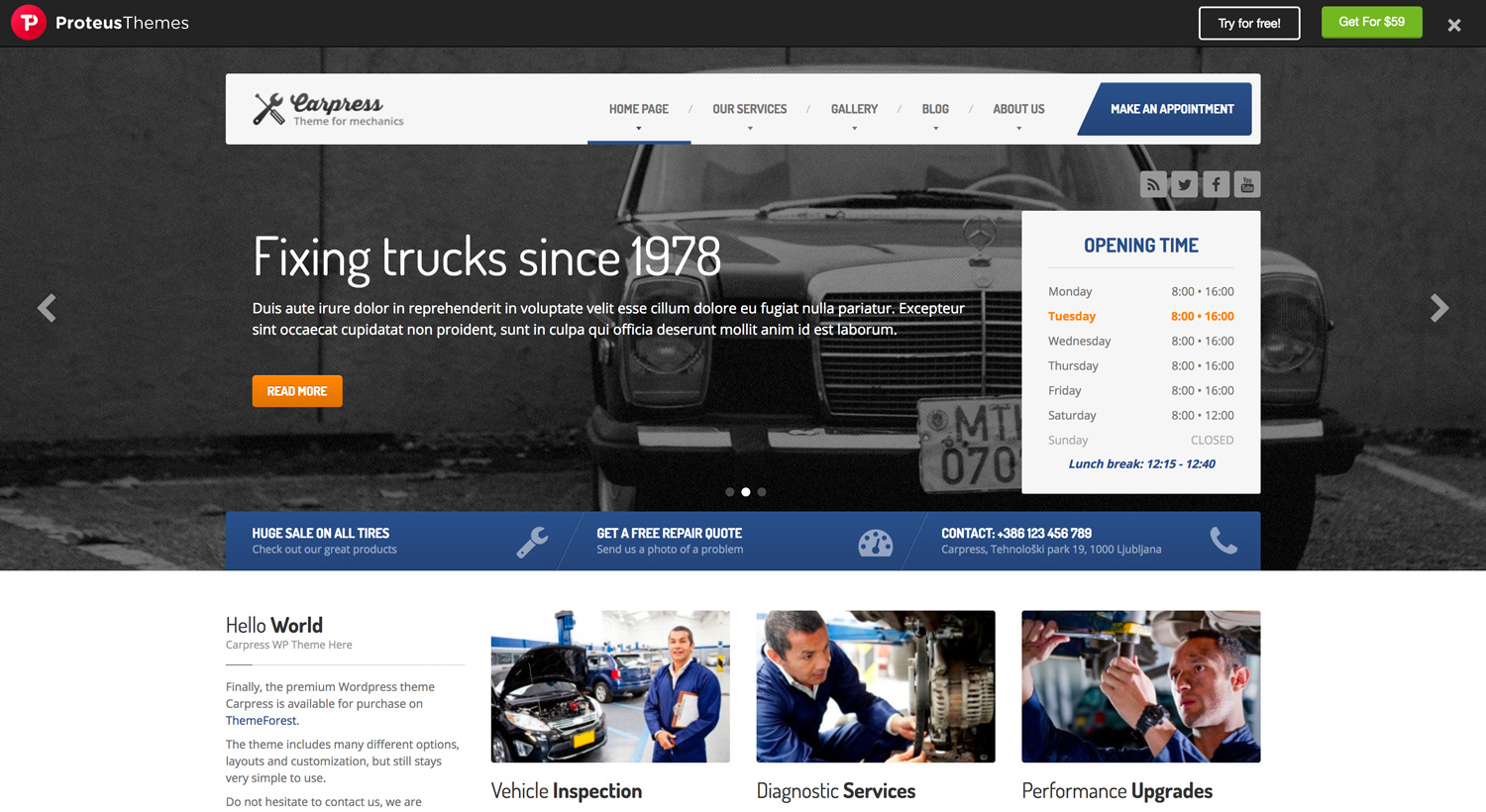 It took us exactly five months and 20 days to ship our first WordPress theme. But this wasn't because it was so complicated, but mostly because we never made it our first priority and didn't expect much out of it. As soon as the HTML template gained traction we found motivation and got the WordPress theme out quickly.
How have you attracted users and grown ProteusThemes?
For almost four years we sold our themes exclusively on ThemeForest, which had lots of upsides and downsides.
The great thing about popular marketplaces like ThemeForest is that you get instant exposure. You create a great product, put it out there, and BOOM! — people show up and start buying. Our launch consisted solely of getting our theme listed there. We didn't even have a website at the time. It would take us another whole year to ship the very basic original version of ProteusThemes.
I made sure that all our early customers got a timely response if they had any questions. I also got useful insights by talking to them. I'd ask them how they found the theme, what features it was missing, and more, so we knew which features to implement to improve the theme.
Even when I took a two-month vacation to backpack in the Caribbean with my girlfriend, I worked for at least two hours per day — fixing bugs, answering support requests, and more.
A good-looking theme and top code quality helped us differentiate from the competition, but we also give some credit to Zendesk — a dedicated support platform — which we set up early. I've always loved paying for good software that makes my life easier, especially if I don't have to host it myself.
Here's a look at our sales from 2013:
| | |
| --- | --- |
| Month | Revenue |
| Jan | 314 |
| Feb | 702.50 |
| Mar | 3806 |
| Apr | 4564.58 |
| May | 4024.74 |
| Jun | 4559.15 |
| Jul | 3744.43 |
| Aug | 4899.94 |
| Sep | 4698.62 |
| Oct | 6023.07 |
| Nov | 5651.68 |
| Dec | 4494.30 |
Total: $47,483.01
After releasing the second theme, we started thinking about investing some of the money back into the company for advertising. We put some banners on the item pages and started getting the first newsletter signups.
We tried banner advertising on relevant blogs, we tried PPC, and we tried paid blog posts. None of that worked. So we stuck with the existing affiliate network that ThemeForest had already established, which promoted our themes without any effort on our side.
The only activity that had a positive ROI was the release of new themes. With each new release, our revenue jumped.
In late 2013 I finished my studies and, together with Jaka, decided to double down on ProteusThemes and see how deep the rabbit hole went. But even though I had finally moved out of my student dorm "office" to work from our co-working space, I didn't feel we were moving fast enough. (The time spent on customer support had started to eat into my development time.)
So I started looking for help. In December we hired our first employee, Marko, and in 2014 our accelerated development led to the release of new business WordPress themes. Increased revenue followed.
| | |
| --- | --- |
| Month | Revenue |
| Jan | 8260.70 |
| Feb | 8990.10 |
| Mar | 17821.30 |
| Apr | 21158.90 |
| May | 19987.10 |
| Jun | 17347.40 |
| Jul | 17334.10 |
| Aug | 18375.70 |
| Sep | 21049.00 |
| Oct | 19079.90 |
| Nov | 41225.80 |
| Dec | 39923.10 |
Total: $250,553.10
In November 2014, we released our BuildPress construction theme. Sales doubled overnight, and our revenue rocketed to $41,000 that month. Construction was an untapped WordPress theme niche with huge demand but no supply. We had the perfect product at the perfect time.
However, in the following months, the disadvantages of selling on the marketplace started to become more obvious. We started hitting the top spots on the weekly and monthly top seller charts and all eyes were on us. The construction theme was rather simple, with no very special features. This meant it was fairly easy to copy.
In early 2015, BuildPress copies began to show up. Some of them did quite well, and sales tanked. We tried one more time to invest money back into advertising and marketing, but the ROI on this was exactly 0. This time we went with a local advertising agency, but I have a feeling that even they didn't really know what they were doing. The general tactics they used for large local consumer brands didn't work well in the global digital market.
Moreover, the limitation of control within the marketplace started to irritate me. On the marketplace, we didn't know who our users were (you don't get their emails), we didn't have any marketing tools available, and even the traffic analytics were very limited. All of that started a conversation inside the team — there were five of us by then — about selling on our own website.
I was sad to see the copycats "stealing" our sales, but one thing kept me motivated the whole time: if they copy you, you are doing something right! BuildPress is still the top-selling construction theme on ThemeForest (and most probably in the entire WordPress theme market).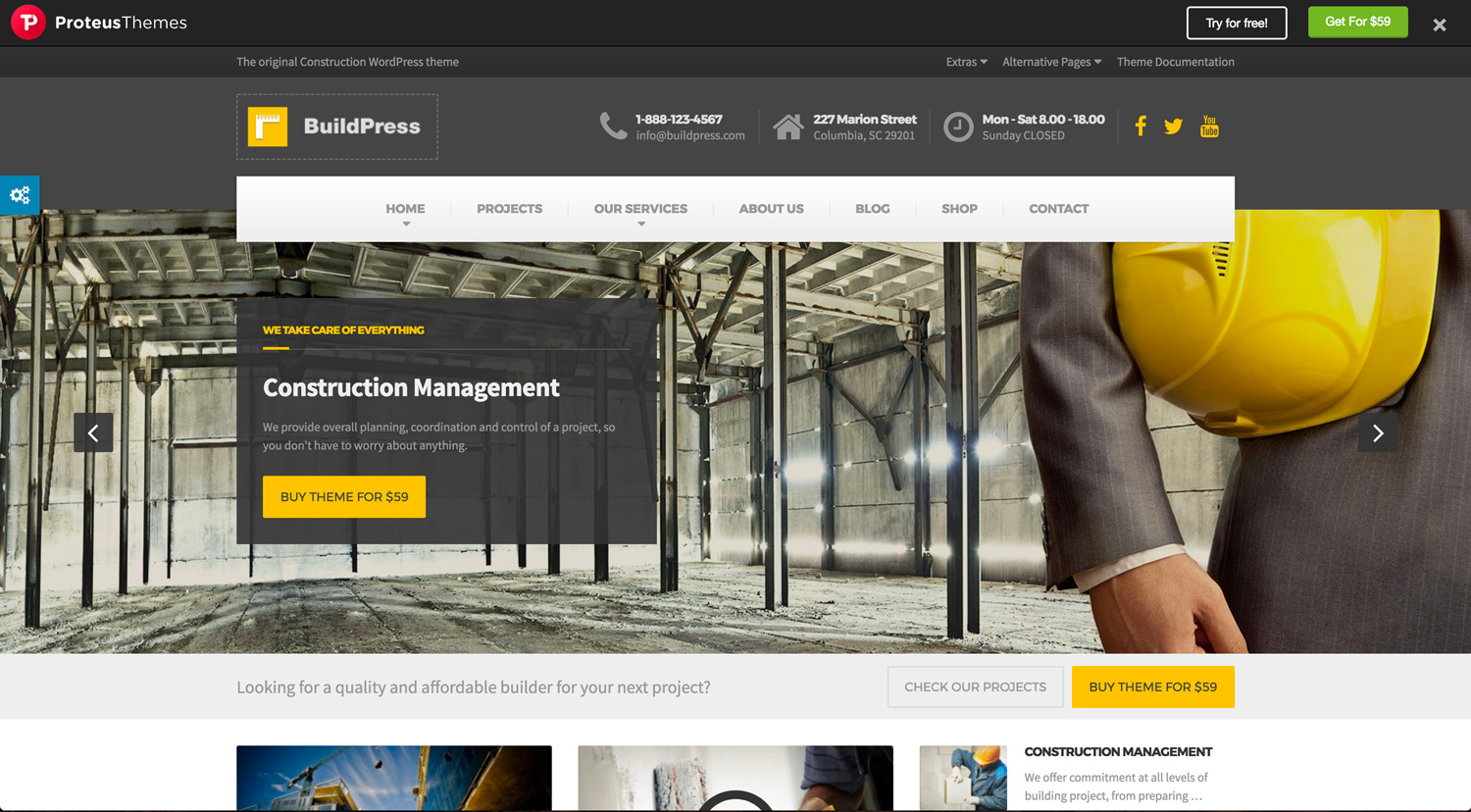 Looking back, I can see that this success resulted from a magical recipe of a high-quality product and a pinch of luck with the timing. But it was too good to last, and I knew it even then.
Is that when you finally hit a breaking point with ThemeForest?
Just about. After the success we had with BuildPress we tried to reverse-engineer the product and replicate it with new themes. To some degree we succeeded in this, but as I mentioned before, all eyes were on us now.
Every new theme we released to serve an untapped niche inspired the release of copycats within a month. Despite all of our efforts with marketing and ads, nothing worked — and even if it had, we wouldn't have been able to measure it properly.
By early 2016 we crossed $1M in total sales, and earned "Power Elite" status on the marketplace, but I wasn't satisfied with our financial trajectory, which was declining. ThemeForest had been our only revenue source from the beginning, and with our employees (we were up to six now) it started to become scary depending on a single source.
So in February 2016, we collaboratively made the decision to open our own WordPress theme shop. It took us almost a year to finally get there, but in November 2016, we opened our shop.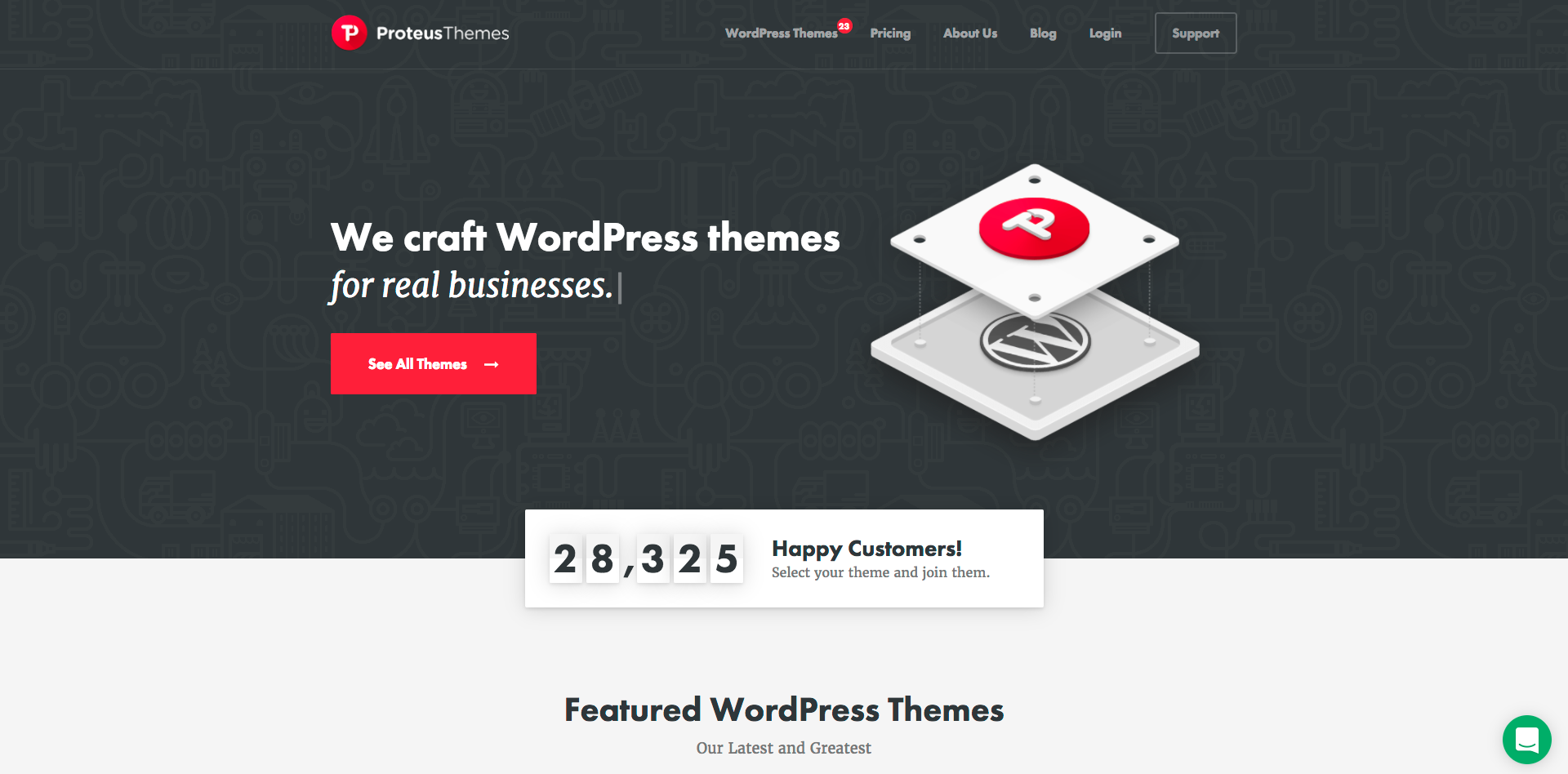 What has it been like to build and market your own shop?
Re-designing and re-developing our website from scratch in WordPress turned out to be more complicated than we'd anticipated, so our expenses (now for seven employees) started outpacing our revenue. By the end of 2016 we weren't profitable anymore. Luckily I'd planned ahead and had some savings on the side.
With the release of our own shop, the easy part was done. We had a theme shop that nobody knew existed, so the hard part would be getting the word out.
We imported all 4,500 emails from Zendesk to our MailChimp mailing list and sent a couple of newsletters about our release. We also announced our launch on our social media channels, but we didn't have a huge following. We got some traffic from organic search, but most of those visitors were our ThemeForest customers, looking for support and theme documentation.
Here are our sales so far this year:
| | |
| --- | --- |
| Month | Revenue |
| Jan | 16403.75 |
| Feb | 20593.39 |
| Mar | 23549.10 |
| Apr | 17071.70 |
| May | 16296.18 |
| Jun | 13089.79 |
Every day we hear about successful startups and entrepreneurs. But we don't hear about the path to that success. It's never a straight line, but more often an emotional roller coaster.
The last two months of 2016 and the first month of 2017 were especially hard for me. For a very long time I didn't even realize I was suffering a deep depression. There were many nights I was unable to get sleep because I was wondering whether we'd make it or if I'd be forced to shut ProteusThemes down.
I was mostly worried for my team — the incredible people who get me going to the office every morning with a smile on my face. But somehow, with the help of my girlfriend and some friends, I managed to shake myself out of this pattern of self-loathing and to start looking for solutions again.
I started asking on Facebook groups about the problem we faced — namely, that we had a great product but low traffic and terrible conversion rates. The answers started coming in all different forms, but the underlying message was the same: I should change my role.
If there's a single hardest thing I've had to do in the past 5 years, this is it: I've consciously decided I will stop developing and put 100% of my focus on marketing and business development. But as hard as it is, the more I've kept at it, the easier it's become.
As a part of this effort, I've also started writing a professional blog, where I share my experiences transitioning from developer to marketer, as well as the lessons I've learned along the way. Many interesting things have come out of the blog, like my recent appearance on the Mastermind.fm podcast.
Now, 7 months into it, I'm already comfortable in my new role, and I'm enjoying it. More importantly, I know transitioning was the right thing to do. Even though I still occasionally help with development, the team needs me more in this new role. Things have since started to get back on track, and I have very positive feelings for the future.
It's not the money we're making today, but the goals, visions, and potential I see with ProteusThemes in the future. Revenue-wise, we're at about $16k at the moment, but we're investing lots of focus into several areas where the ROI will be visible in the next couple of months.
For example, we defined a clear strategy with our content marketing where everyone on the team contributes to our blog, and we're focusing on high-quality and hard-to-compete-with content. The first example of such content — an image optimization guide for WordPress users — resulted in a huge spike of relevant traffic.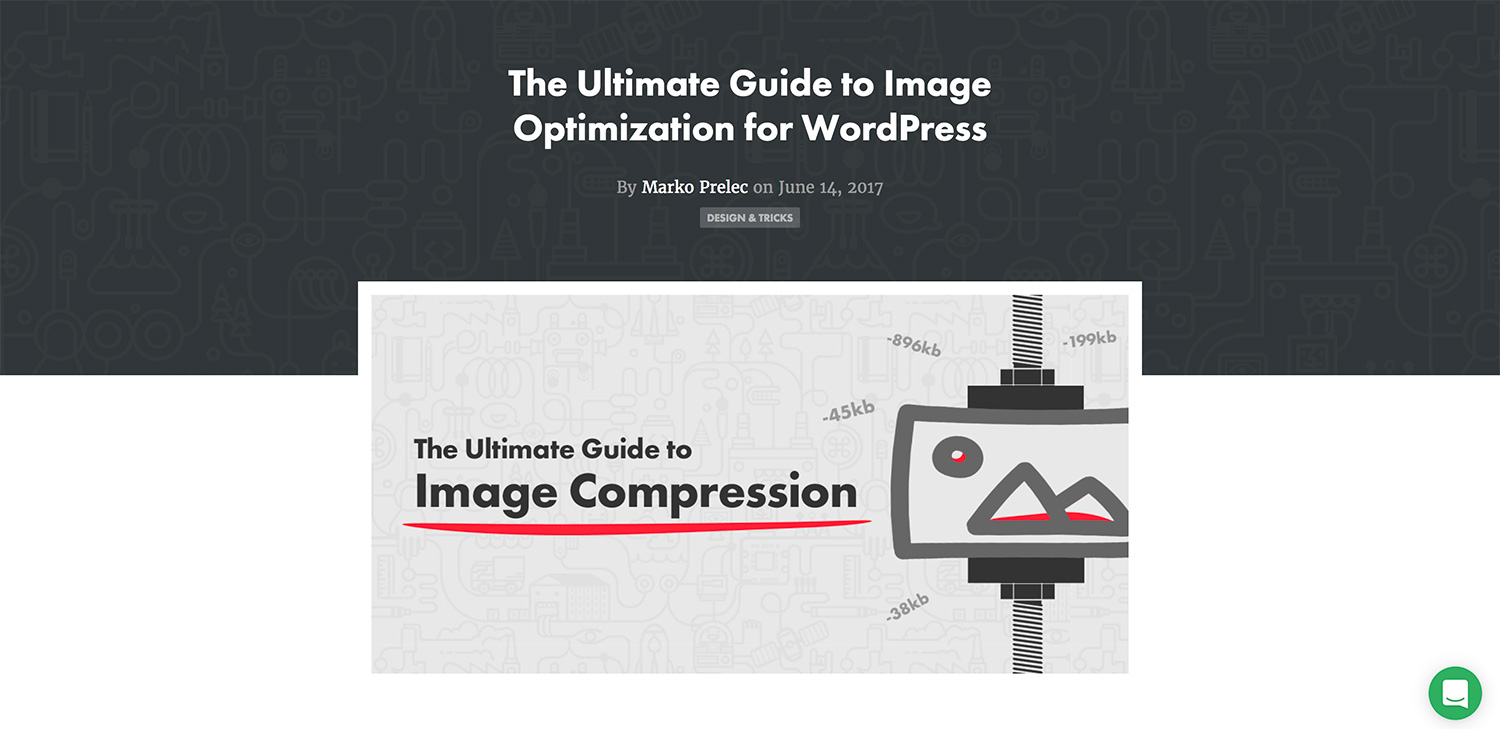 What are your goals for the future?
At the time of writing this, I've announced on our blog that we're switching all our existing offerings to subscription-based plans. The subscription model is a norm in the software industry, but it's alien to WordPress product makers and buyers alike. However, by the time this article is published I'll know if this was a smart move. The initial feedback has been very positive, and I see this as the only logical next step for us to advance.
My broadest goal for ProteusThemes in 2017 is to make it more sustainable in the long run. Recurring subscriptions play an important role here. And, to be honest, I've just grown tired of selling zip files for the past 5 years. There are so many things that are broken with the websites on WordPress today.
Our mid-term plan includes opening up a new platform and streamlining the process of setting up and, even more importantly, maintaining websites for small businesses. We're already talking to potential partners who will join us and help to cover the missing parts.
Here's my vision: SaaS platform, very focused on specific niches (as we've been all these years with our themes), and providing all the tools they need to be successful online.
WordPress will continue to be the CMS behind it, but its role will diminish in the bigger picture. All you'll need to do is to provide your email and payment method and start creating your site with your selected theme. No more tedious WordPress installations, finding the right hosting option, domain, plugins, and themes, and no more wiring everything together to find out the next random update breaks your site. This process is broken at the moment, and I'm aiming to fix it.
The biggest unknown at this point is who we'll be marketing to. Our existing customers, people who know how to set up a website? Or should we go directly to the business owners and pitch to them? Market research and lots of interviews will solve this mystery.
Luckily, I am more confident doing both than I was a year ago.
What are the biggest mistakes that you've made?
Focusing for too long on the product and failing to learn how to do the proper market research. Jumping on Skype calls with our customers was one of the best things I've done this year. It can be mind-opening to listen to them and learn the vocabulary they use and the issues they face, and to hear what you're doing really well.
Being dependent on a single revenue source was also bad, bad, bad, and now I'm trying everything to diversify our revenue sources. Since opening our own shop we've also joined new marketplaces, and now we're entering new partnerships. One that I have to mention is with Ionut from ThemeIsle.
Have you found anything particularly helpful or advantageous?
Jaka and I have had a great contract in place from the beginning, where we wrote down who was in charge of what, what the deadlines were, and what the fees were for the one who failed to deliver. Without it, I doubt we would've ever shipped our idea.
To accelerate my learning as a marketer, I've switched from listening to music in the car to listen to podcasts. I keep up with Marketing School, Online Marketing Made Easy, and a local business podcast with Slovenian entrepreneurs.
Early on, Jason Fried inspired me with his book ReWork. It's why ProteusThemes was founded on a remote-first philosophy, and it allows me to travel and work from anywhere in the world for 2-3 months a year. Usually, you'll find me on the windiest surfing spots on Earth. :)
I love to combine my business travels with pleasure. In April, I attended a business conference in the US and extended that to a two-week trip which included everything from driving through the Arizona desert, to surfing at the Santa Monica in LA, to attending business meetings in SF.
What's your advice for indie hackers who are just starting out?
Work less, but smarter. I quickly become addicted to something I like doing. ProteusThemes started as a side project, and I've always loved it. But I tended to force myself into a 9-5 working routine. What that meant in practice was that I would work for 8 hours during the day and then I would put in overtime on evenings and weekends. Burnout was inevitable.
Realizing this, I no longer feel bad for leaving for half a day in the middle of the work week to enjoy some windsurfing if the weather forecast is good.
A marketplace can be a great start, especially if you're more of a product person and don't want to invest too much in marketing from the beginning. It allows you to validate your idea and make profit quickly, but keep in mind that it won't allow you to grow in a sustainable way. And this makes it a dangerous service to rely on.
Your team is your biggest asset. Treat them well. When looking for a co-founder, don't look for someone who agrees with you on everything. Find someone who complements you and challenges you to argue the validity of your ideas.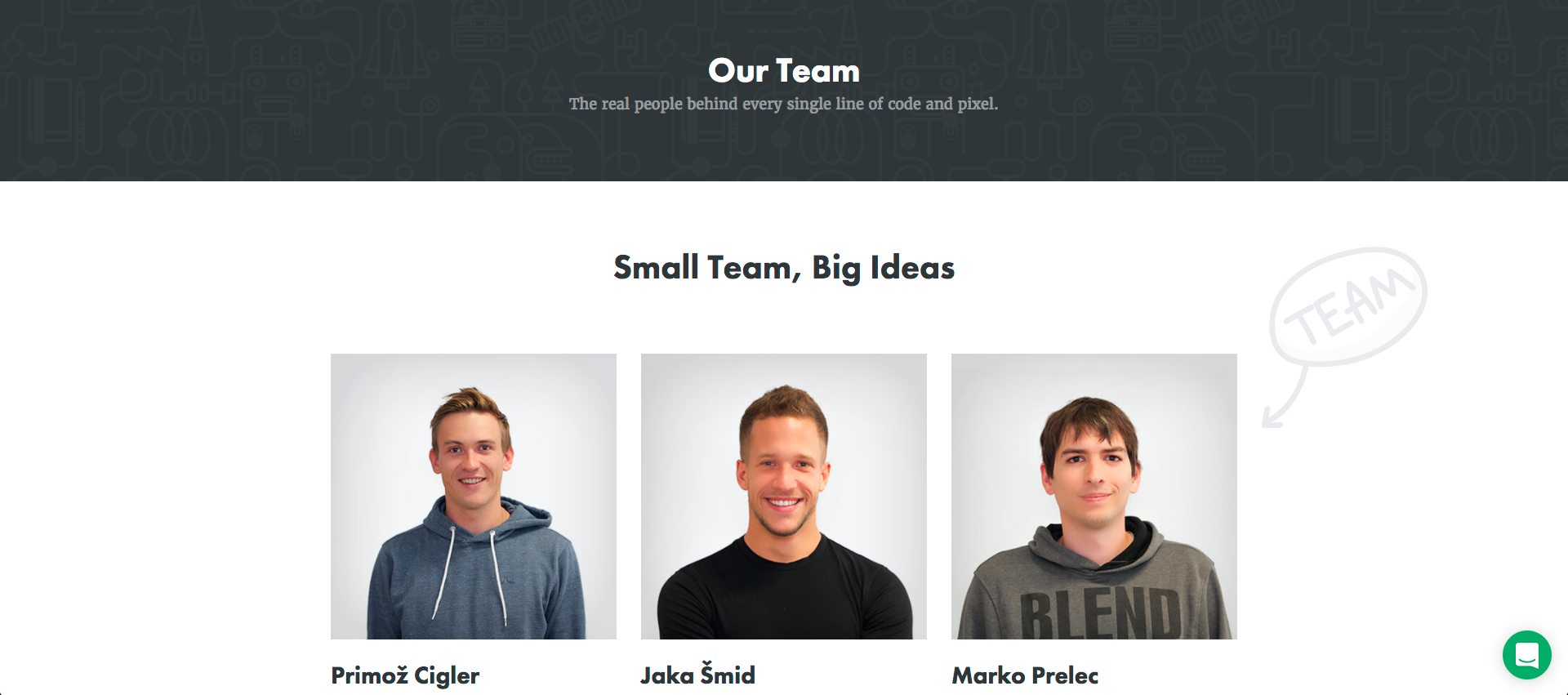 And don't give up too early. I know you've heard it before from people more competent than me, but it's true.
Where can we go to learn more?
I'm @primozcigler on Twitter. I blog, and when you start a live chat on ProteusThemes, there's a high probability I will be on the other side. ;)
I'm especially interested in talking with anyone who's in a similar position to me, in terms of the change of roles. I know how challenging it was for me, and how much of an impact helpful advice was.
Thanks for your time reading through!
—

primozcigler , Creator of ProteusThemes
Want to build your own business like ProteusThemes?
You should join the Indie Hackers community! 🤗
We're a few thousand founders helping each other build profitable businesses and side projects. Come share what you're working on and get feedback from your peers.
Not ready to get started on your product yet? No problem. The community is a great place to meet people, learn, and get your feet wet. Feel free to just browse!
—

Courtland Allen , Indie Hackers founder