How I Risked It All by Building a $24k/mo Business With My Spouse
Hello! What's your background, and what are you working on?
Hey! I'm Diony McPherson, co-founder of Paperform. Paperform is an online form creation tool. Our intuitive form builder helps non-technical people quickly create their own forms that look great, and are tailored to their exact needs—whether they are product payments, event registrations, new client onboarding, or Hula Hoop classes! Unlike many other tools out there, the forms made with Paperform can be styled to match the feel of your brand, with complete control over the fonts, colors, and imagery. We're all about empowering people to create incredible stuff online without having to be a dev.
I head up operations and support, and have a penchant for managing the financial and legal aspects of business. My background is in curatorial work (museums and galleries), and thanks to a love of tech I found myself working as Lead for Google Arts and Culture, Australia.
Dean is my co-founder and is a brilliant web developer. He has a degree in music and philosophy, but taught himself to code and started working in tech after university.
We're married (always forget to mention that!). We live and work in Sydney, Australia and have a sweet little nine-month-old who also keeps us busy. Dean and I always talked about our work in detail with each other, even before we started the business. We both had a passion and drive for innovation and getting stuff done but came to the process with different strengths, so starting the business was a no-brainer. It works for two main reasons: 1) A huge amount of mutual respect. We seek each other's advice and (usually) take it. 2) We work independently but collaboratively. For example, we'll work closely coordinating a project, but don't interfere with the other person's tasks unless they ask us to.
Paperform currently has an MMR of $24k/month, with a 10-15% month-on-month growth rate. We've got over 6,000 paying customers, with over 20k total users.

What motivated you to get started with Paperform?
Dean had a number of friends and colleagues asking him to create bespoke forms for events and products that could take payments. We realized that there was nothing on the market we would recommend to our friends that met their needs—that was easy to use, could take payments, was beautiful, and customizable. So, the need for a solution was really obvious.
The friends who were approaching us already had strong local brands in place and wanted something that would let their brand shine through. They wanted to take control but needed help doing it. So, we started thinking about how we could make a form builder that's "bespoke for everyone", and Paperform was born.
Before Paperform, we were always discussing tech products, bouncing ideas around, and trying to figure out the best solution to whatever issue we were facing that week at work. That dynamic has always been electric, so the thought of doing that every day and making a living from it was irresistible. We still spend a huge part of the day getting excited about how we're going to push the business and product forward. I don't think that will ever change.
Having a technical co-founder has been invaluable, especially one as capable and creative as Dean. Dean also had experience in building corporate forms in his previous work. We were fortunate that my skills were extremely complimentary. I have a lot of experience with support, partnerships, finance, and legal. So between the two of us we had the core components of the business covered.
The most challenging aspect was finding time around our day jobs to make this happen, but we're pretty ambitious people who work well as a team, so we just knuckled down outside of work hours. We also made sure we were smart about the way we worked. Planning and doing something right means you don't necessarily have to spend stupid amounts of time slogging away to create an amazing product.
What went into building the initial product?
Dean started building a solution in May 2016. He'd get up at around 5am and work on the concept and build before going to his day job. By August he had a great MVP up and running, which we launched on BetaList. We had around 300 testers sign up and received an overwhelmingly positive response, as well as some great critical feedback.
Through BetaList we caught the eye of AppSumo, who asked us if we wanted to offer a deal to their customers. We thought, what a great way to launch this thing and get some serious capital. So we set a date for December 2016 to officially launch Paperform with the AppSumo deal. The deal went extremely well and we raised enough capital to give us a six-month runway. It also gave us our first 3K paying users, who helped us further refine the product.
Marketing was one of our weak points, but launching with AppSumo took a lot of the pressure off. They took a significant commision on revenue, but that was absolutely worth it for what they delivered in terms of marketing. Our other costs were mainly for office equipment, legal costs of establishing the business and trademark, and building our tech stack (Intercom, Profitwell, Buffer, just to name a few).
Making the decision to quit our 9-5 jobs was tough; there's a point at which we just had to make the jump. From December 2016 through February 2017 we saw consistent growth but didn't yet have enough to cover our salaries (which was important to us in terms of sustainability and validating the viability of the business, as well as eating and stuff). But with our rate of growth and the capital, we both left our day jobs in March 2017 to work on Paperform full-time and never looked back! It was a measured risk, and well worth it in the end.
From conception to launch, the product took around five months. We focused on delivering a quality product that was still very much MVP. This then allowed us to continue refining and fully building out the product over the next 12 months alongside paying customers (we released over 100 new features over the next 12 months). That worked really well for us. Paying customers are exponentially more helpful with feedback than beta-testers because they're far more invested.
How have you attracted users and grown Paperform?
We've gained users and grown by establishing lots of smaller channels. BetaList and AppSumo were pivotal for attracting users leading up to launch, and gave us our first 3K users. After that, we had quite a bit of local media attention, and that helped us establish trust as a legitimate company. We were hunted on Product Hunt shortly after launch and finished as the 2nd product of the day, which still gets us leads.
After launch, we were fortunate to grow around 20% month-on-month simply through word of mouth and partnerships. It's a bit embarrassing to admit that we didn't really have a marketing strategy. Our champion users were amazing, so we quickly got a referral program up and running (10% off cumulatively for you and your friends, so 10 customers referred is a free account) to continue to encourage the word of mouth. We're about to launch an affiliate program, which has a huge amount of interest, so should be a good channel!
Partnerships were (and are) important. Zapier reached out to us a few months after launch, and we sponsored New York University's InnoVention Competition, which both brought us a lot of new users. Later on we partnered with eCoach, which has been an excellent local partnership that has helped us garner more attention in Australia. Despite being an Aussie company, most of our users are from the USA or EU. Integrations with Stripe, PayPal, and Braintree were also helpful in putting us on the map. Partnerships are excellent lead-gen for new businesses, as they give you exposure to huge groups of relevant leads, all with the backing of an established company.
Our weekly newsletter was very important in communicating with our users and leads and getting them excited about our roadmap. Sometimes leads quietly wait until that thing they really want becomes available. Don't write off leads just because they've been quiet for a while. We also published a few posts on our blog initially that have killer SEO rankings, which sent a bit of traffic to our site. More recently we have been doubling down on inbound marketing.
In short, we stumbled onto this plan, which has worked well for us:
Made the product available on Beta List to get our first users
Launched in partnership with a deal that had great exposure and raised capital
Jumped on PR opportunities
Jumped on partnership opportunities and cross-promoted
Created a referral program
Worked on inbound content
About a million little other avenues that all add up!
Currently, we have:
20K+ users
6K+ paying customers
2K+ active users/month
What's your business model, and how have you grown your revenue?
Paperform is a fairly straight up SaaS subscription business. We have a 14-day free trial, and then provide our product for a monthly fee across three tiers:
Pricing:
$15/month: Essentials
$39/month: Pro
$99/month: Agency (5+ users at additional cost)
NPO/Charity: pay-what-you-can Pro ($1 minimum/month) and 50% off Agency
All plans have two months free with annual billing. We have a referral program where you earn 10% off cumulatively for every referral (so 10 referrals gives you a free account).
The promotion with AppSumo to get ourselves off the ground was lifetime access to Paperform for a once off flat fee of $39. We later ran promos to upgrade lifetime users at a discounted rate to bolster recurring revenue from users that were financially dormant.
We run all payments through Stripe. We tried manually billing in the beginning for annual Agency, but dunning with this method is a nightmare. We now use ProfitWell to track our financial health. They have a feature called "Retain" which is incredible at dunning. Being bootstrapped and sustainable was a goal for us, as we saw it as validation of the viability of the business. We recommend bootstrapping and raising your own capital if you can—it gives you immense freedom in decision making and eliminates the pressure that stakeholders bring.
We've made a profit from our first year of launching. Software companies have the advantage of not having a lot of expenses that other businesses have to consider, so profit margins have been quite high for us. We didn't need an office at first (we worked from the kitchen table for the first six months). We also didn't need a lot of equipment or a shop space. Having said that, our goal is to spend revenue and cut the profit to a minimum for the time being. We want to reinvest in the business (where it makes sense to do so— we'd never recommend spending money just coz'). So we're continuing to fund our own growth.
One of the most interesting changes in revenue was when we increased our prices within the first six months of launching. Marketers that we chatted to on the fly kept saying we were pricing Paperform too low. We had increasing hosting and tech costs, so we bit the bullet and raised our prices by around 30-40%. I was convinced sales would stop, but instead, we saw a significant increase in sales the minute we raised our prices. If you have a high-quality product, don't sell yourself short (literally), or people won't value your product. Have confidence in your product's value, and people will gain confidence in its worth. It's also meant that we have attracted great customers who are a blast to interact with. Turns out that cheap people whine a lot about unimportant stuff.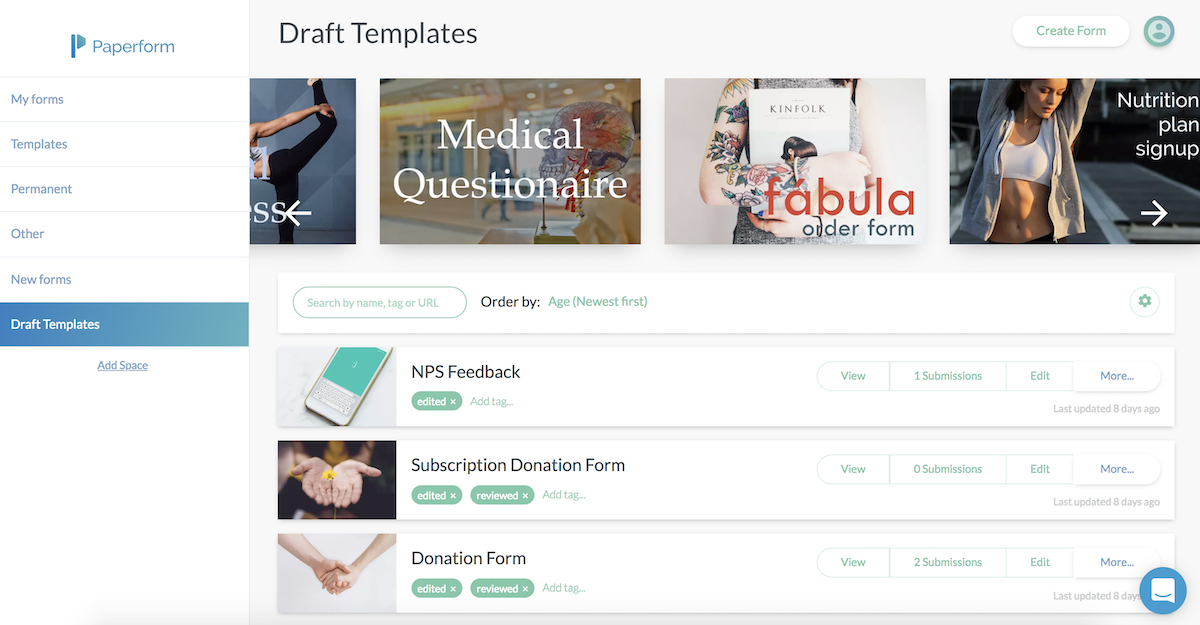 What are your goals for the future?
Our goals for the future are to continue refining the product and doubling down on areas where we're seeing a high demand. For example, we have a lot of users creating eCommerce pages with us. As we are a landing-page/form hybrid, we can capture a lot of valuable data and sell products, services, or subscriptions at the same time. So we plan to better support those users by bringing in a set of eCommerce based features and updates to bolster our existing offering. We'll continue to review use-cases like this and refine the product. We believe that product is everything. We wouldn't deliver anything less than something we would be extremely proud of.
Paperform was supposed to be a lifestyle business. But it's just shown such incredible potential and growth, that it's an impossible temptation for anyone with ambition to refuse. To reach that potential, we've started building an incredible in-house team. We've relied on agencies and automation in growing our organizational structure, but we're just about to have our first team member start in 2019 and will continue to hire from there.
We also have set goals for marketing—an affiliate program, direct integrations, more partnerships. Our overall goal for Paperform is to build it out into something that encompasses much more than forms and pages. We want it to be a go-to tool for a range of services. For us, it's all about empowering people and letting them do their thing without getting in the way. Our company mission is to democratize technology, and that will govern the strategy for every product we launch.
What are the biggest challenges you've faced and obstacles you've overcome? If you had to start over, what would you do differently?
I think we could have fostered our existing champions and fans earlier on. The referral program has been great, but we've missed lead opportunities by not starting an online community for discussion, or releasing our affiliate program earlier.
We also think it would have been wise to hire earlier. We put it off, but really it would have been better to start growing the team in year one. Now we have set processes in place for a very small internal team, and bringing employees into that is going to mean a substantial upheaval of dynamic. That will be a good and necessary thing, but also not easy.
There are some challenges you just can't see coming. GDPR compliance (the General Data Protection Regulation that requires businesses to protect the personal data and privacy of EU citizens for transactions that occur within EU member states) was one of them. If you can, have reserves in your budget for contingency. I'm a conservative finance manager and we had contingency for legal costs associated with GDPR, but it wasn't cheap. It also cost us a lot of time writing documentation and implementing technical changes. We went through a GDPR specific legal agency that offered a package at first but then had to have it reviewed by our USA based legal team. We should have just gone directly to our USA based legal team, as they ended up amending a lot of work. Having said that, there was really no way we could have known the agency was a waste of money—GDPR was uncharted territory.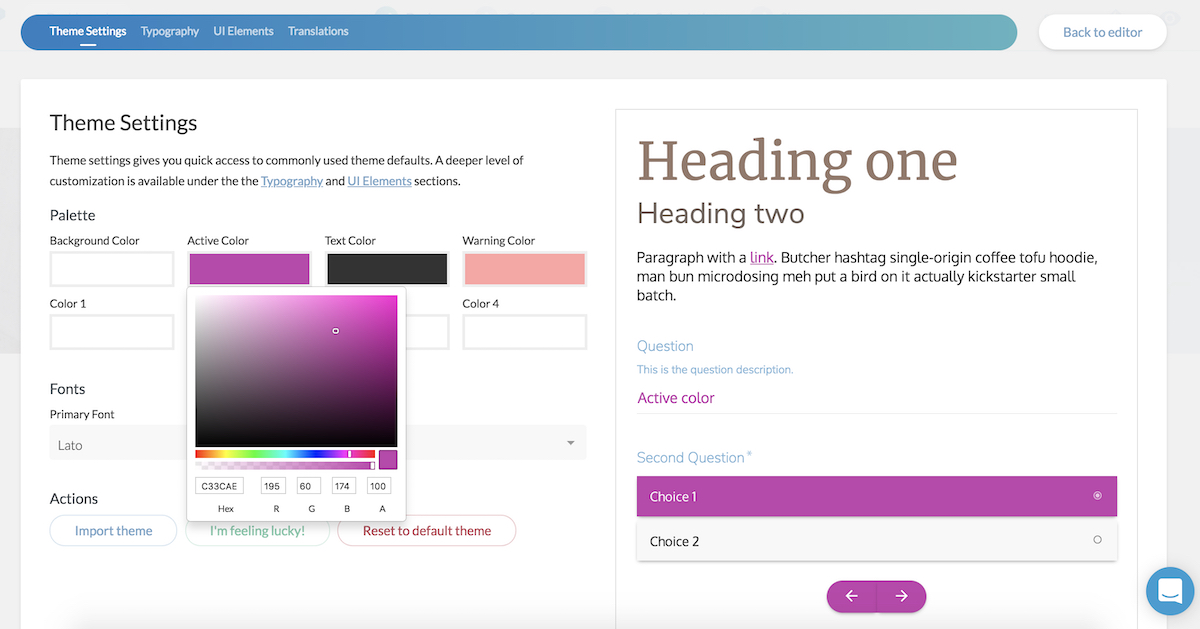 Have you found anything particularly helpful or advantageous?
We've found working together to be great. Work with people that are motivated and kind, but also try and surround yourself with people that challenge you and compliment your skills. Dean is someone who has an idea and just does it immediately, whereas I will plan a picnic with a spreadsheet if given the chance. Working together has meant that Dean has learned that a lot of things need at least basic planning, and I've learned that there's a bunch of stuff that doesn't need documentation.
We were extremely lucky when we started out. While it's easy in hindsight to craft this clear narrative of how Paperform came into existence, from inspiration to implementation, the realities of those first six months before launch were far less planned or tested. We were entering into a fairly competitive market (there are a lot of other form builders), and while we had a gut feeling there was a need for our product, we could easily have been wrong. Having AppSumo reach out to us when our product was in beta really lit a fire under us—we had a deadline and the validation that our product had some appeal in the market.
What's your advice for indie hackers who are just starting out?
Don't spend so much time focusing on competitors. You'll just impede your creativity and ability to be innovative. If you are good at something, if you are gifted, focus almost entirely on yourself and your customers with just a peripheral glance at competitors. We often see our competitors, many of which are massive companies, get stuff wrong or become stagnant. If we were looking to them for inspiration on what to do next or how to structure our company, we'd go broke. Get a sense of your market, but then push past it.
One of the weirdest things we've seen one of our competitors do is introduce a feature that comes across as a blatant rip-off of our free-text editor. It was weird because it didn't suit their product at all. They're trying to force a feature that just doesn't compliment their UI at all and has minimal impact on their ease of use. Seeing that really reinforced our self-focused philosophy.
On a practical note, if you're just getting started and you're balancing a new side project on top of your regular work/commitments, then just schedule regular time to work on it. Dean started with just one hour a day, before work on weekdays. Some days you get nothing done, or you're not inspired, but just showing up is really 80% of the battle.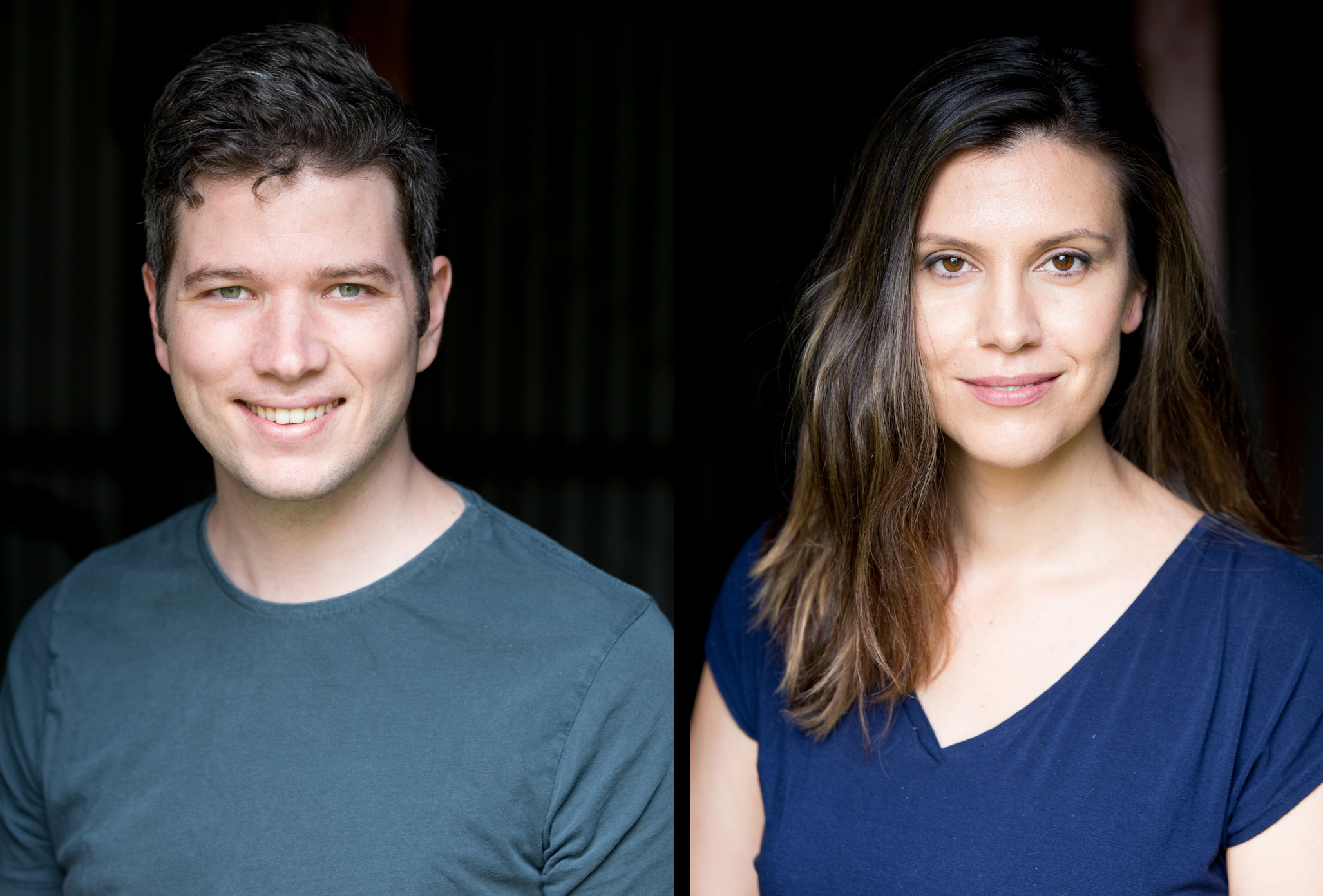 Where can we go to learn more?
If you have any questions or thoughts, we'd love to hear it! Just share in the comments here. We're always open to genuine chats re product and growth, and we don't hold much back.
—

Diony McPherson , Co-Founder of Paperform
Want to build your own business like Paperform?
You should join the Indie Hackers community! 🤗
We're a few thousand founders helping each other build profitable businesses and side projects. Come share what you're working on and get feedback from your peers.
Not ready to get started on your product yet? No problem. The community is a great place to meet people, learn, and get your feet wet. Feel free to just browse!
—

Courtland Allen , Indie Hackers founder