How I Went from Near-Bankruptcy to Running an $88k MRR Business
Hello! What's your background, and what are you working on?
Heyo, 👋 My name is Wes Burke. For the past 12 years I, along with my co-founder, Jonathan Williamson, have been working on a funny-named project called CG Cookie. CG Cookie is a paid membership site focused on creating tasty online Blender education and resources for people around the world.
CG Cookie was mostly built on the hour-long train ride to and from the city of Chicago where I worked as an 3D environment game artist. I'd hop on the morning train at 5:30am, hot coffee and headphones in hand, and make my way to the back seat where I could set up my remote traveling office.
12 years later I'm humbled to share that we're still here, trying to figure it all out with a 100% remote team of 15 crew members across nine states, three countries, and six times zones, with MRR of $88k/mo.
In one sentence, why should someone read this interview?
Interested in building a 20+ year business? That's what we're trying to do, build a company we all want to work for.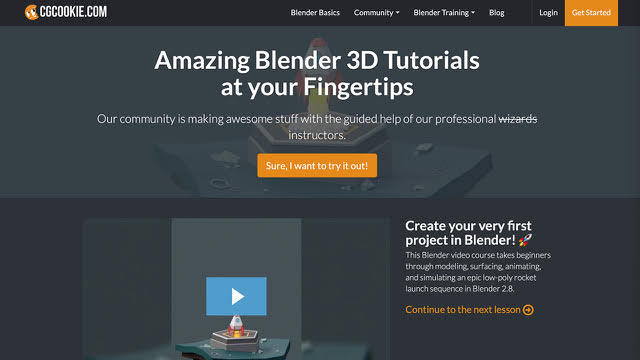 What motivated you to get started with CG Cookie?
They say you can't know the sweet without the sour. While I'm certain things could have gotten worse than sitting in a bankruptcy lawyer's office, three months behind on mortgage, new baby daughter at home and failing at freelance, I was feeling motivated to do something. 😅
While providing for my family is a driving force, fundamentally I simply enjoy building things that didn't exist: the challenge of it, potential rewards, to simply enjoying the thought of it affecting people's lives in a positive way.
Given my background in 3D Games, I gravitated towards building a CG online community. With past failures of X4artists, CGMob, and CG Underground, why not go for cookies right? 🍪
CG Cookie happened to be in the right place at the right time, for a few reasons. In 2008, Blender was a lesser-known 3D software, though with the release of Blender 2.5 the wave had begun to grow. Still, very few people were offering commercial training for Blender, let alone commercial add-ons. And right around that time, online video streaming was becoming a thing with help of Vimeo and YouTube getting started in 2004 and 2005, respectively.
I never had to file bankruptcy, though I'm of the mindset that to be lucky you have to put yourself out there in the first place.
You were so close to filing for bankruptcy, and you had a family to support. Can you talk more about the stakes you faced getting this project off the ground? What would failure have meant for you?
Sure, it sucked!
For me it was a self-reflection moment, like when Atreyu is confronted with the magic mirror gate. 🤓 I was recognizing that it was me, I put myself in that position, and ultimately it was my responsibility to get out.
Thankfully I was able to find work as a 3D artist downtown Chicago, contributing to a few pretty fun projects. I didn't care about the two-hour commute one way, as it was a path forward.
So realistically the stakes for CG Cookie to succeed were not dire in the sense my family would be on the streets, though that instilled a very real motivation to avoid sitting in that chair ever again.
What went into building the initial product?
Finding a way to do it, with what I had.
I put together a WordPress site with my limited HTML/CSS knowledge and a dozen plugins. In what's now now commonly promoted as a MVP (haha, perhaps I was a head of the game? 🤔), it launched September 2008 as a software-agnostic computer graphics site.
CG Cookie initially focused on simulcasting education material, which transitioned hiring contractors to create training for CG Cookie exclusively, which I sold for $4-$8 per tutorial.
I distinctly remember the first time I achieved $75 in sales in a single day. It was such a memorable moment, the realization this could be something, maybe.
I took questionable risks by covering initial costs of contractor payments with credit cards. I'd commission a tutorial for $125, with the hopes that eventually I'll make that back plus additional money to help commission the next tutorial. Rinse and repeat this for a few years.
I did a lot of things that didn't scale. You've likely heard this phrase if you've indulged into a few business books. I feel we were masters of this, almost to a fault.
In particular, I used to manually edit and display the keys the instructor would call out in their video. This involved watching the video, listening carefully for "Ctrl-T" call out, and then manually adding the graphic to video's timeline. This would take hours and hours on it's own. Thankfully now there's a plethora of solid keystroke displays built for Blender and other recording software.
At the end of the day, getting this project off the ground involved good timing, being obsessed with improvement and when challenges were thrown at us we didn't blame others, we embraced it.
At each pivotal decision or launch my gut twists in knots; I'll feel nauseous and begin to second guess myself. Though, historically, this has proven to be the indicator of being in the right place: stepping out of my comfort zone, where so many don't dare.
What's your tech stack?
I owe a lot to WordPress for getting the project started in 2008, and a crap ton of add-ons. 😅
One of the most memorable pivots in CG Cookie's history was the decision to move away from WordPress, and set out to build our own custom Ruby on Rails CMS.
Nick Haskins, our coding ninja, was a WordPress/PHP/MySql equipped developer before taking on the challenge to learn Ruby on Rails to lay the foundations for CG Cookie, as well as two other projects: Mavenseed and Blender Market.
We're fully aware doing your own thing isn't sunshine and rainbows. When problems arise, and they will you'll be 100% on the hook for it.
How have you attracted users and grown CG Cookie?
Slow and steady has, out of necessity, been the motto. As a bootstrapped project, our runway was hours, not years.
Attracting customers by solving their problem, "How do I use Blender?", right away was priority one. Put another way, we wanted to test our business strategy quickly by selling to a single person. If that worked, do it again, and again, focusing on what was going right.
While the project has evolved over the years, fundamentally these are things we continue to do today in various flavors to attract new members and grow our project.
What really worked for us in the beginning were interviews with famous artists.Nearly every Pixar or ILM artist I emailed would say, "Sure." This provided interesting content for our visitors, while being an easy share on CG news sites and of course the artists themselves would share it.
What else worked was authentic social media posts. Understanding people don't like to be sold to all the time. Instead our social posts at the beginner and even now tend to focus less on product promotion, but instead our community's culture. *Before you post, ask yourself if this is something you'd like to show up in your feed.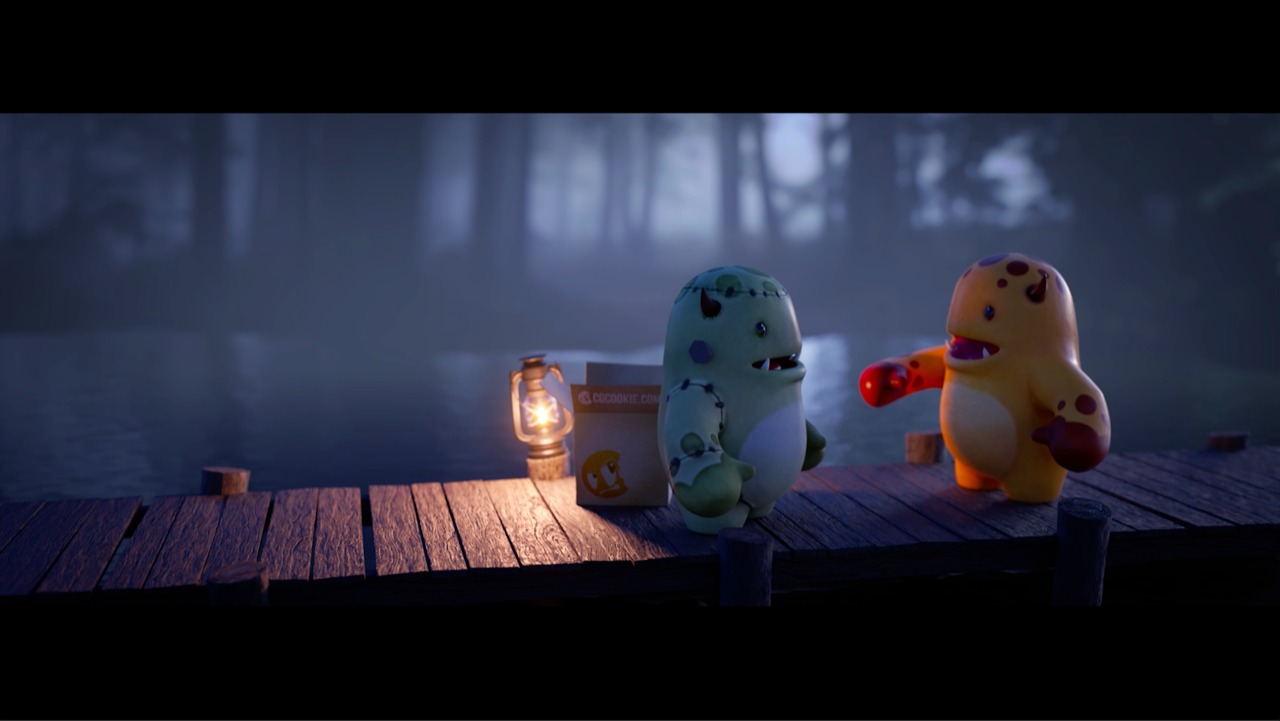 Next, actively building up the newsletter audience is key. Email is still the number one way to get in front of customers. Well at least those who are already interested in hearing from you. Focus less on the, "Buy this now!" narrative. Instead, aim for informative emails that help customers realize you're an authority on the subject.
The last thing that worked for us was actually doing things without direct ROI. Sometimes doing a community contest, traveling to a conference, or hosting a live stream with five people watching will not have an immediate impact on your bottom line. What they will do is invest into your community, long term gain, and good vibes for those supporting you.
If I were starting a Blender training business today, the first thing I'd do is start creating... now. Even if I felt I wasn't completely ready. The best way to learn is to teach. I'd also be intentional with my social channels, deciding early on things like how we'd use Twitter and what the theme of our Instagram is. That all leads to building up an audience, so you're known as the place to go for your widget. That includes getting the YouTube channel going day one with a regular release schedule. Nothing crazy, once a week should suffice.
In addition to social media, I'd start participating and contributing positively to community forums. The tricks of adding your site to your signature still work if you're providing value in your topic replies.
Finally I'd settle in for the long journey. Overnight success tends to come after years of persistent hard work.
What's your business model, and how have you grown your revenue?
The CG Cookie project generates revenue in a few different ways. The majority of it comes through subscriptions, with additional income through add-on development and YouTube ad revenue.
I'll start with talking about subscriptions. For $29/mo, customers gain instant access to our entire library of Blender content. That includes hundreds of training courses, resources, live streams, exercises, and quizzes. Nearly a third of this revenue is from PayPal subscribers, with the remainder through Stripe. This revenue has proven to be relatively consistent, enabling us to plan and budget for upcoming projects.
CG Cookie primarily relies on Stripe for all of our merchant process. Stripe is amazing to develop for and just works, while PayPal is something of a necessary evil. PayPal has proven to be more than frustrating in trying to create good customer experiences. Though, at nearly one third our MRR, it's required.
The next revenue area is Blender add-ons. Scratching our own itches, we've create a small set of Blender tools to help artists speed up their workflows. With one of the most popular being Retopoflow, with more than 5,200 copies sold.
Finally we make a portion of our income with YouTube referrals and ad revenue. The ad revenue we receive is relatively small, though worth mentioning. The real value has been active referrals from CG Cookie's Blender Channel to the CG Cookie project, which accounts for nearly 20% of all new signups. 😳
Our guiding light has been the "80/20 rule". Over the years I've become intimately familiar with the Pareto Principle, AKA the 80/20 rule, which states that 80% of outcomes result from 20% of causes. In the early days we were of the mindset to create 80% free content, in hopes to encourage customers to convert. In reality this left the paying 20% feeling jaded. While it felt good to see so many views, free members were simply staying free because we kept releasing free content.
In 2012 we flipped our 80% focus from those who were not paying us to those who were. It worked!
Though our ego took a hit as our Google Analytic numbers atrophied, we saw a steady increase in our MRR, and happy customers with our new focus and support of those who were actively supporting us. The numbers that actually matter.
While we're on this, I wanted to say a word about data. It's incredible the amount of metrics online businesses have access to. It's easy to get sucked into the day-to-day, or even week-to-week performance. Remember to zoom out to reflect on where you started and where you're going at a 30,000 ft view.
| | |
| --- | --- |
| Month | Year End Revenue |
| Jan '14 | 31246 |
| Jan '15 | 46348 |
| Jan '16 | 66256 |
| Jan '17 | 79129 |
| Jan '18 | 83977 |
| Jan '19 | 80740 |
| Jan '20 | 82225 |
What are your goals for the future?
Building a company we all want to work for is a common phrase throughout internal CG Cookie updates and conversations.
The shared goal of building a sustainable, profitable business which enables all of those involved to enjoy life now: spend time with family, working where you want to, traveling, and sneaking out early if the weather is nice. All while working on meaningful challenging problems together.
My primary goal of CG Cookie is to sustain it while having a bit of fun along the way. 😜 I don't have any aspirations of it becoming $100 million company with 100's of employees.
Sustaining a profitable business these days may sound boring, though to me it's anything but. It's the driving reason why we've diversified our offering through add-ons and treating YouTube as a product. It's all to help increase the resilience of the project if things change.
We're constantly trying to become better versions of ourselves, do right by the community, be creative in what we build and having fun while doing it.
What are the biggest challenges you've faced and obstacles you've overcome?
A few come to mind from the past, from not having enough to pay ourselves, to the site regularly going down every Saturday, to emailing thousands of customers that we cancelled their account by mistake. 😅
The challenge is how to react when things happen. Instead of trying to find blame or let emotions fly, try your damnedest to remain level headed, solve what's in front of you, and figure out what happened in the post-mortem later.
For me in particular, my biggest challenge fear is that our team will lose it's sense of culture, or lose their connection with each other. I feel if a team begins to fragment this will trickle down to our product, customers, and daily enjoyment of our work.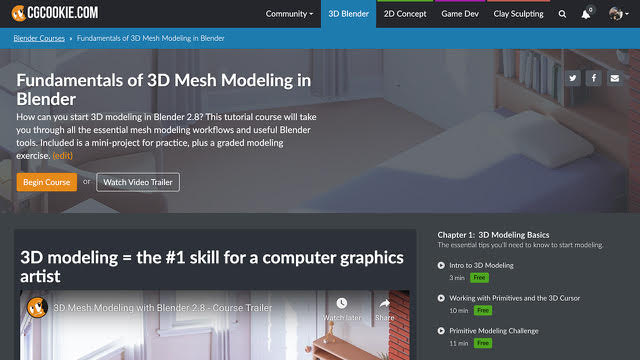 It's easy for each of us to feel silo'd in a remote team, especially one that encourages autonomy. To help mitigate this we've deployed a few things. The first is a weekly "heart beat check in" to allow each of us to share what intend to work on and what we accomplished from the week. This is less about accountability, more about raising awareness you're on a team, seeing what everybody else is working on. Typically we also have a yearly in-person retreat to build up the social currency and align together on what we're all building. Finally, we lean primarily on async communication, though have a general rule to switch mediums if any conflict begins to emerge. If there's a problem, switch to instant chat, if that doesn't work switch to voice, and that solves 99% of communication challenges.
It's still hard, and something we realize will take continued effort to maintain.
How has COVID-19 impacted you and CG Cookie, if at all?
Luckily, again CG Cookie happened to be in the right place and time when COVID-19 arrived. As an online alternative to traditional school, we were positioned to serve those stuck at home looking for things to do and learn.
From January 2020 to May 2020, our MRR increased by 12%, up from 2% experienced growth in 2019. This reflected global trends noted in a article on the New York Times, The Virus Changed the Way We Internet, where similar services experienced this analytical rise.
Since May we've seen a steady self-correcting trend, though still performing better than we were in January 2020.
It's oddly been mostly business as usual for the 100% remote Cookie crew. Which we're incredibly thankful for! It's one less thing to worry about as we all navigate this pandemic.
Have you found anything particularly helpful or advantageous?
It can be alluring to use technology to help you keep a pulse on things: stuff to do, long term goals, daily tasks. For me, I've found it particularly helpful to keep a notepad and pen by my side.
Each Sunday night I spend about 20 minutes thinking about the upcoming week and writing down all the things I'd like to accomplish. It oddly calms my mind.
I've tried nearly everything, from personal task management software to digital to-do lists on my Apple notes. None have been as successful, or satisfying to me, as good old ink and paper.
Plus you get to cross things out with force when you complete them. :)
What's your advice for indie hackers who are just starting out?
Thinking of the idea is not difficult.
It's also not too hard to build the first version of the thing.
The grit, or real challenge is sustaining the idea. It gets emotional, risky and outright draining at times.
Focus on selling your thing to one person as soon as you can, and think what your project may look like five or 10 years down the road. What has happened to make that vision true? You now have your task list.
Books which have been memorable for me:
If the really hard part of creating a startup is maintaining motivation and sustaining the ide, how do you motivate yourself when things are tough? Do you ever think about giving up, and how do you push through that feeling?
The feeling of giving up does permeate into my head from time-to-time. It's a very real human instinct; perhaps we're evaluating our flight or fight scenarios.
I don't really know how to answer this question. I typed out a few cliche tips and tricks, but in the end you just have to have the thirst. That bug or internal itch that keeps you moving forward when others would stop, the almost relentless anger to build a better version of yourself.
How do you get that? No idea, if you can figure it out you'll help a lot more people that I ever could.
I know a lot of us indie's love to quote a good Steve Jobs line, this one sticks me in the gut every time.
"Everything around you that you call life was made up by people that were no smarter than you. And you can change it, you can influence it…" - Steve Jobs
Where can we go to learn more?
Head over to CG Cookie to learn Blender, or my Twitter to learn more about me.
Additional projects by CG Cookie 🍪 are: Mavenseed and the Blender Market.
Thanks for reading, any questions please post below. Have a great day!
—
Wes Burke , Founder of CG Cookie
Want to build your own business like CG Cookie?
You should join the Indie Hackers community! 🤗
We're a few thousand founders helping each other build profitable businesses and side projects. Come share what you're working on and get feedback from your peers.
Not ready to get started on your product yet? No problem. The community is a great place to meet people, learn, and get your feet wet. Feel free to just browse!
—
Courtland Allen , Indie Hackers founder