Overcoming Poverty to Plan and Build a $20K MRR Business
Hello! What's your background, and what are you working on?
My name is SumanJung and I am 25 years old. I'm from Nepal. Nepal is one of the poorest countries in the world, but it still has tremendous business opportunities for those who are motivated.
I co-founded a company called DesignPac, which provides dedicated and vetted web experts (graphic designers, web developers, digital marketers) for rent for just a low monthly flat fee.
It is a simple concept — we help businesses find remote web professionals when they're needed for both ongoing and one-off projects. Currently we provide coders/programmers and graphic designers for hourly, part-time, and full-time rates. By providing work-ready, vetted web experts, we remove the hassle, extra expenses, and the headache of HR (posting job vacancies, searching through resumes, interviewing several candidates, etc.).
All of our experts are meticulously trained to work one-on-one with their clients. Because of the currency exchange rate we are able to pay our team well above industry standard, giving us not only a competitive edge in the market but also in our ability to hire only the best. The majority of our clients are tech startups, small businesses, and agencies.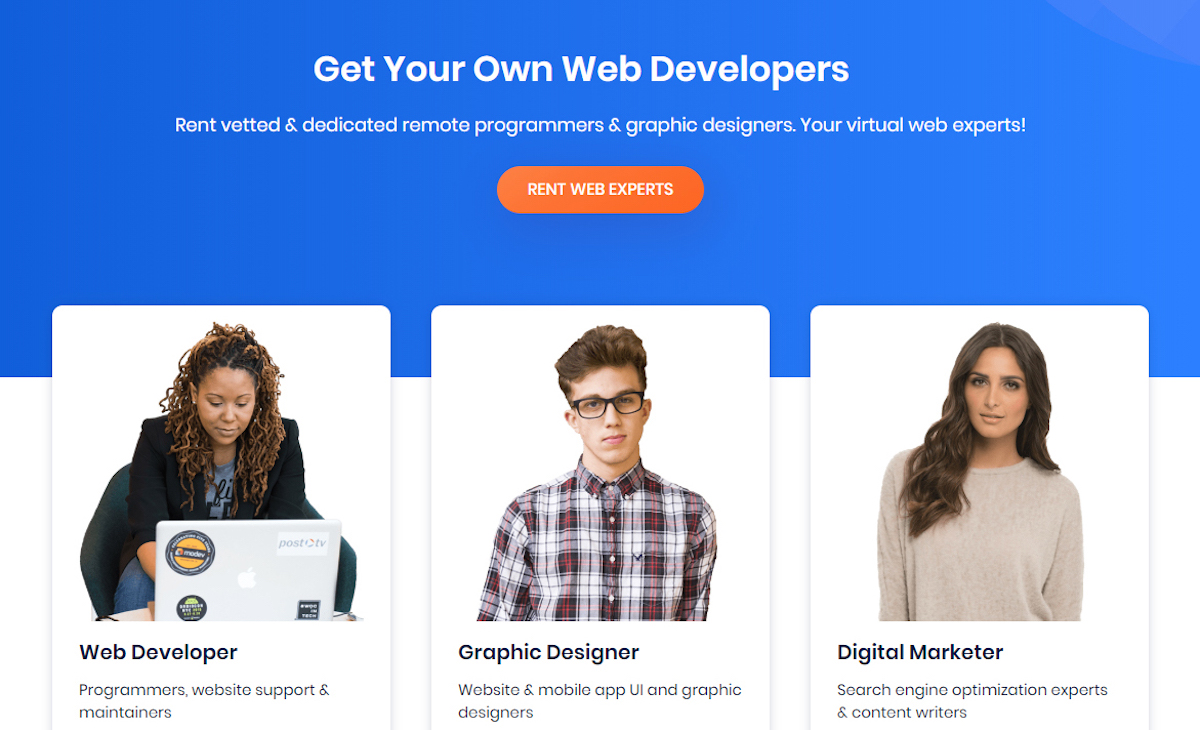 What motivated you to get started with DesignPac?
I never dreamt that I would be what or where I am today. I wasn't born into a life with many resources or options. I was raised by my grandparents in a remote village after my dad lost his job and our financial state deteriorated. I spent my youth in poverty. From a young age I was determined to raise myself out of poverty.
I grew up in a non-English speaking country; yet today the majority of my clients are English. I had to put in a lot of practice to get to this point. I went to Kathmandu (the capital city of Nepal) for higher education with help from my mom. But times were tough and so was college. I dropped out in order to support my family and joined army training school to fulfill another dream: being in the British Gurkha Army, a reputable profession in Nepalese society. I still vividly remember the moment I was rejected and returned home crying.
My older brother Pujan was searching for ways to make money online using his graphic design skills. I decided to give it a try and joined him. We only had one laptop which we borrowed from our uncle. My brother used it during the day and I used it during the night. I spent many sleepless nights discovering crowdsourcing sites like Designcrowd and 99designs. I started participating in design contests on these websites and was learning as I went. After nine months I finally succeeded and won $90 for a business card design.
Winning the contest boosted my confidence. After that I worked as a freelance graphic designer. The jobs began to roll in and I started working remotely for a Swedish company named Stidner as their lead designer. I was able to make a very good amount of money from my home.
But that wasn't enough.
My brother and I realized that we were making money sporadically and we wanted it to be more consistent. We formed our company Cinqsnipe Technology, where we provided branding, web, and mobile app development services to local and international clients. We did door-to-door marketing to land clients, and got the chance to work with some renowned and reputable companies in Nepal. However, without enough experience in running a business, it soon failed. Although the original concept seemed promising, the logistics were not there yet. We needed a better strategy.
One day a friend of mine suggested the idea of unlimited graphic design support for a monthly flat fee. This was in late 2016. I still didn't have experience in running or building a business, but the concept was too good to dismiss. I purchased a WordPress theme, bought the domain designpac.net, and launched the site in January 2017.
The site was very simple: a statement describing what we did, how it worked, and pricing packages. There were only four or five competitors back then. We didn't have our own portal where clients could log in and manage tasks, so we used Trello instead. As a Nepalese company we didn't have access to widely accepted global payment processors like Stripe, so we sent invoices by hand and accepted payment through PayPal.
Processing payments started to become a problem. The business was going well but the problems within my country were limiting our growth. PayPal was not supported in Nepal. A friend of mine outside the country was kind enough to accept the PayPal payments and then wire transfer them to our business here. This was expensive and time consuming. I was desperately looking for any solution which could take us out of these problems.
Then suddenly an opportunity presented itself. A US-based startup called The Sqwash showed an interest in merging for mutual benefit. After much deliberation and negotiation, the contracts were signed together in December 2018. The best part was registering as a US business, and setting up an FDIC accredited bank account. We now had everything we needed to compete in the global market.
By this time, there were many competitors in the market also providing unlimited graphic design services for a flat fee. To maintain our competitive edge, we decided to expand and added development and digital marketing services. We came up with a "renting" model where businesses could rent remote web experts.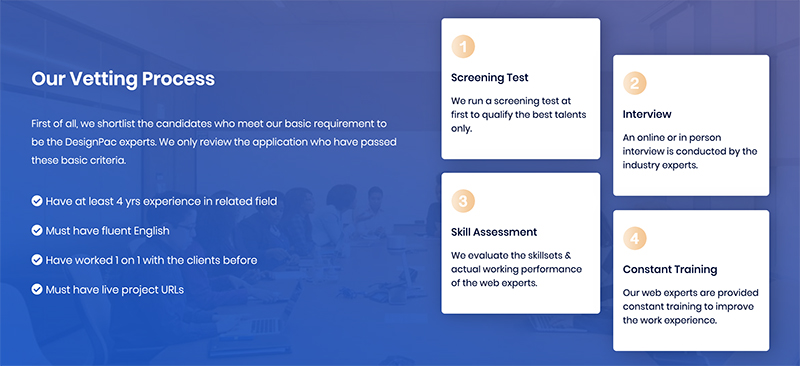 What went into building the initial product?
It was a long process. But it finally all came together: we had detailed our operational agreement, set up all the necessary and secure payment processing systems, and built a team of designers, developers, and marketers. We changed our pricing and service menu many times until we finally landed in the sweet spot of profitability while still providing value for the client.
Most people fail not because their dream is unachievable or unnecessary, but because they fail to plan how they will get there. Be prepared for unforeseen disasters and have a plan of action.
While finalizing pricing and plans, our technical team was busy developing the dashboard where clients create and manage their tasks. I wanted it to be similar to Trello because it's a beautiful and simple tool. We followed the same model of the Kanban board that Trello had had success with. The process of completing a task has four phases: Request, Result, Revision, and Handover. The client creates a task and an expert will move it to the Results section once completed. If there is a revision, the task card will be moved to the Revisions column or to the Handover column. The experts provide all the files in the requested format.
We used PHP Laravel for the backend of the dashboard and integrated Stripe. It was quite difficult to integrate Stripe in the same platform when working with both subscription-based and normal products. It took us nearly six months from start to finish to take the dashboard live.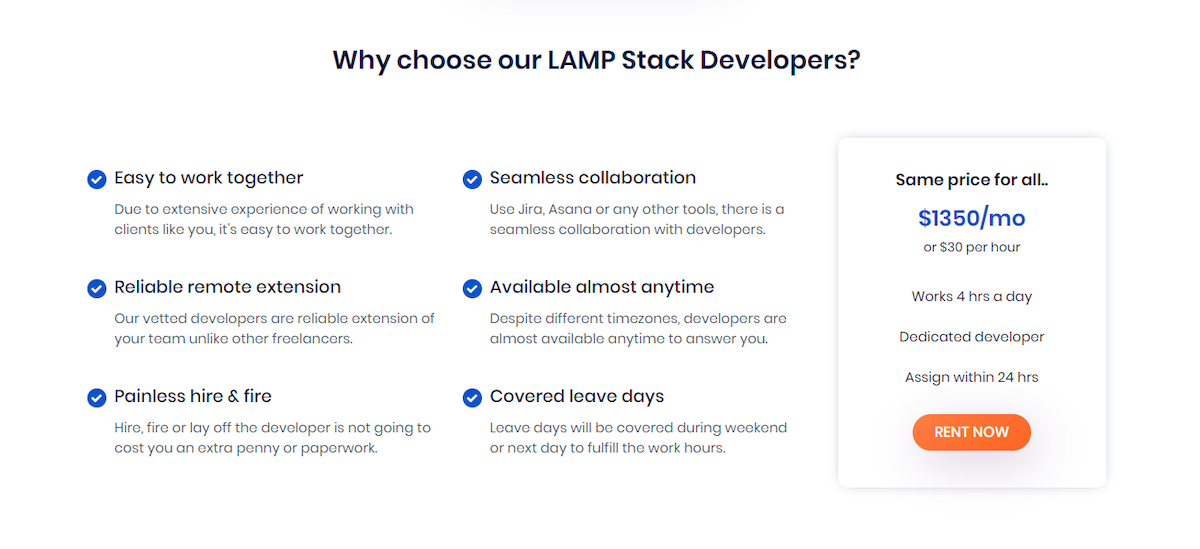 How have you attracted users and grown DesignPac?
Before launching the new service in February 2019, I was completely focused on learning results-oriented marketing tactics while the website and dashboard were being built. I've learned a lot since we started the business.
I created a comprehensive marketing plan before we launched. I believe in organic ideas when advertising a B2B business model, so we haven't budgeted for paid ads. Instead we post articles regularly in our blog section and update social media.
It's been almost two months since we launched and I am experimenting with different ways to reach customers organically:
Reddit/IndieHackers/Quora
I am an active user in these platforms. I do a knowledge post on a daily basis targeting entrepreneurs and small business owners. I interact and talk with people who have just started a business and share knowledge/stories/achievements which in turn gives my business exposure. I answer their questions as well. Sometimes sharing your business story (revenue growth, experience with clients, hiring new staff, etc.) helps your business get traction.

Affiliate Marketing
This is the most effective method for B2B business. We've onboarded a total of 29 clients since the day we launched; 17 are active clients and half of them came from affiliate marketers. We provide a 10% commission for each sign up and have a dashboard which provides an affiliate link after signing up.

Cold Emailing
I collect email addresses of companies that have job openings for designers, developers, or marketers and send them pitch emails. Eventually we created a template for these, and so far it seems to be working.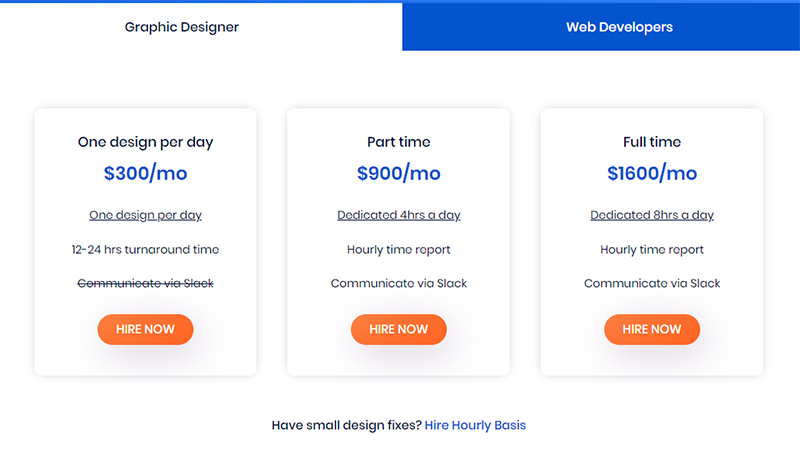 What are your goals for the future?
Today we are meeting monthly sales targets and expanding, all while experimenting with different strategies when we reach certain milestones. We continue to grow our social media and web presence as well.
We run ad campaigns through Facebook, Instagram, and LinkedIn which bring us a few leads everyday. Right now we are doing $19K in MRR by moving slow but smart. It takes quite a while to find the ideal web experts and not all are made to be a DesignPac expert. But so far the supply is meeting the demand.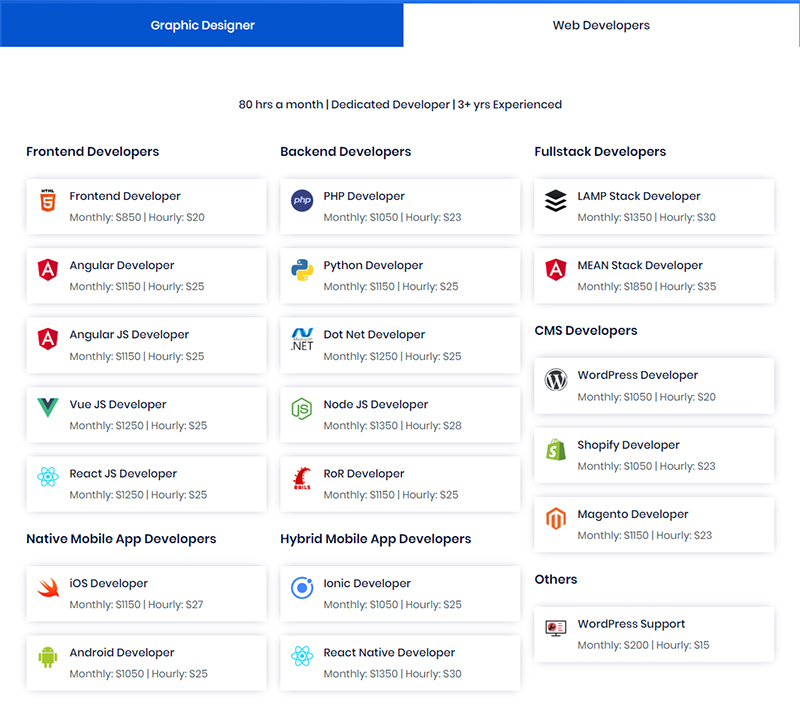 Have you found anything particularly helpful or advantageous?
There are so many things I've learned since starting this business. I've learned to dream and aim big. I always try to think globally when planning where we want to be as a company. The most important part of that is taking it one step at a time.
It's also important to continue to educate yourself and stay current in your industry. Everyday I spend some time reading articles and watching Youtube to learn about entrepreneurship and business. Entrepreneurship is not just about making money by solving problems; it is about learning and innovating just as much as it is about providing a product or service. I finally feel that I've created something that I can be proud of — I don't just make graphics and apps, I help people build their own businesses.
Stay focused, stay motivated, and don't let hard times keep you down. Just keep pushing.
What's your advice for indie hackers who are just starting out?
Before starting out you should have a clear and specific strategy. What do you want to do and what will you do to achieve it? The simpler the business idea the simpler the process. Your process is your blueprint for success.
A clear visualization of the processes is key. Before starting out draw out a comprehensive plan; don't just create a roadmap of the business and revenue prediction, plan how to tackle the situation of negative revenue. Many people only see the positive side of running a business and don't expect the downsides; spend time making plans and get comfortable with the idea of failure.
Where can we go to learn more?
If you have any questions or comments, drop a comment below!
—
SumanJung , Co-founder of DesignPac
Want to build your own business like DesignPac?
You should join the Indie Hackers community! 🤗
We're a few thousand founders helping each other build profitable businesses and side projects. Come share what you're working on and get feedback from your peers.
Not ready to get started on your product yet? No problem. The community is a great place to meet people, learn, and get your feet wet. Feel free to just browse!
—
Courtland Allen , Indie Hackers founder