Serving an Overlooked Niche to Grow a Profitable Tech Job Board
Tell us about yourself and what you're working on.
My name is John Wheeler, and I'm a 37 year old programmer. I'm working on OldGeekJobs.com.
Ageism is a well-known problem in tech employment. 29 is the median age at Google, and Mark Zuckerberg said "young people are just smarter." It's terribly unfair to make blanket statements like that. The idea that older people like myself who haven't worked for unicorns aren't valuable is patently ridiculous.
The idea behind Old Geek Jobs is that employers know beforehand older applicants (35+) will apply, which makes those applicants feel comfortable applying.
It's been 36 days since its launch, and I implemented Stripe 24 days ago. Since then, I've made $1575 selling job ads between $25-50 a piece.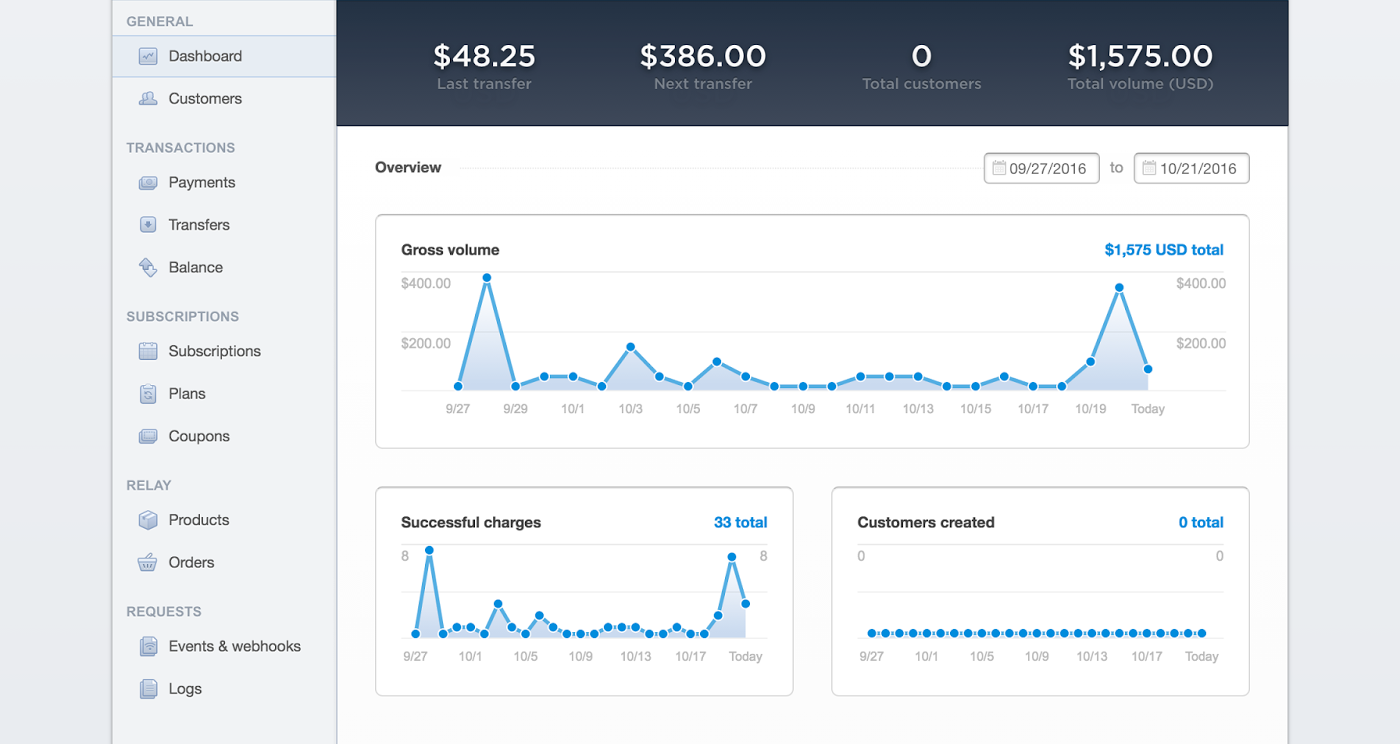 How'd you get started with Old Geek Jobs?
On September 15th, I read Tim Bray's "Old Geek" post about ageism in tech, then immediately registered OldGeekJobs.com and put up a Google Form-based MVP. It was submitted to Hacker News and collected over 500 upvotes, so I started building out a more legitimate version in Python and PostgreSQL. Here's a before and after.
What did it take to get things up and running?
In 2011, I developed several SaaS applications for eBay sellers that are my primary source of income. The most profitable one is an eBay feedback reminder.
Sans advertising, the capital requirements of running a job board are very low. So far, I've only had to spend $9 on domain registration and $10 on a cheap Digital Ocean instance.
I don't have or want employees. I like that a job board is easy enough to work on alone. I'm also a big believer that you don't need a cofounder to start a startup.
How have you attracted users and grown your business?
Hacker News, Inc, and QZ. The best traffic source has been Hacker News. I've made the HN front page three times: first with a direct link to my site followed up by two Medium posts (here and here). The Google Analytics numbers are below. (Unfortunately, I didn't have a tracking code when I made Hacker News the first time.)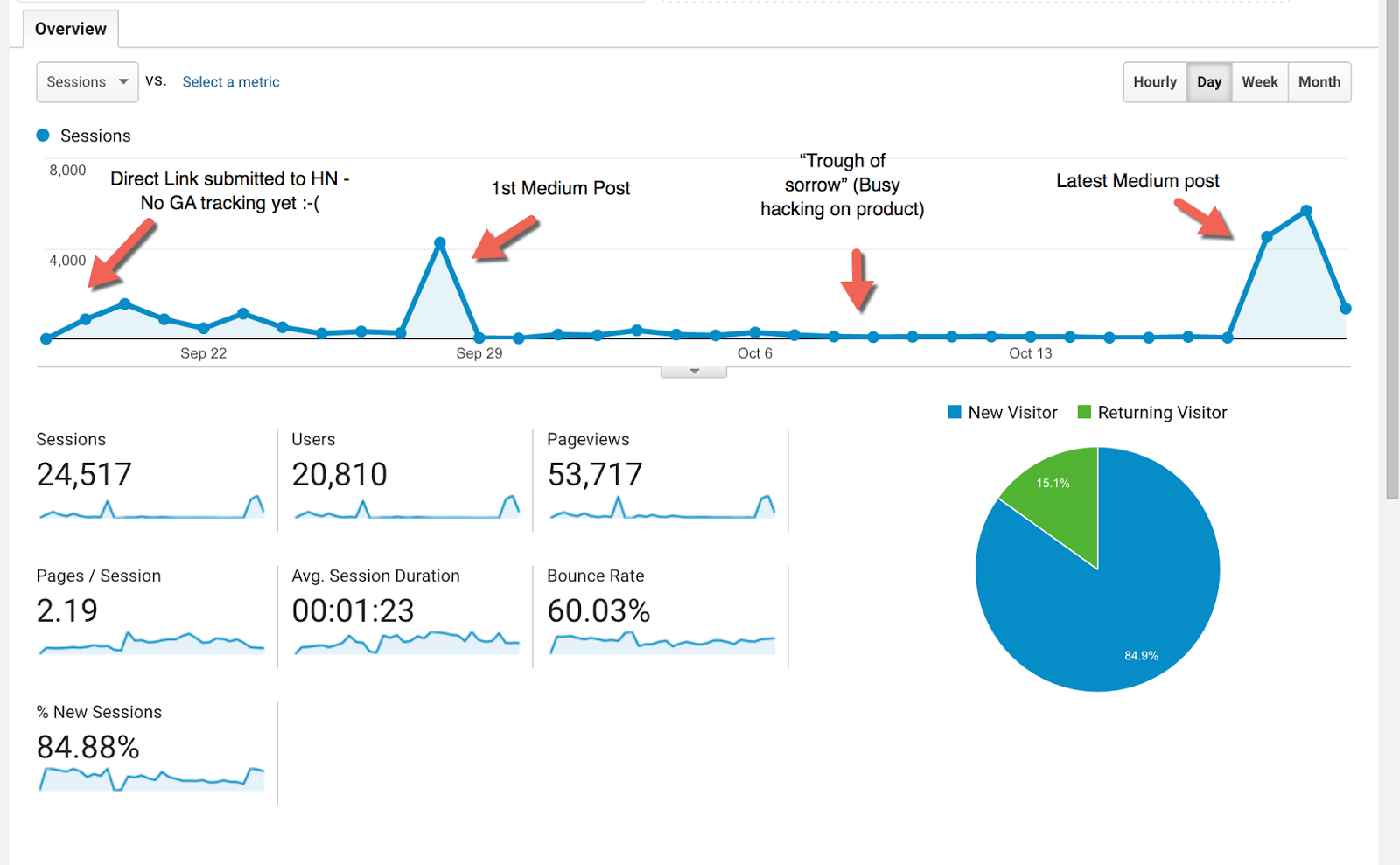 Revenue is largely driven by my blog posts. The plan going forward is to keep posting around two themes: You're never too old, and you don't need a cofounder to succeed. My other business gives me the credibility to say that, and I want to make a second and better example with Old Geek Jobs.
Building up an audience is hard but fun. Right now I'm using Medium and Twitter. Since September, I've attracted 465 and 646 followers, respectively. I'm very proud of those small numbers and look forward to growing them. Here are my Medium stats: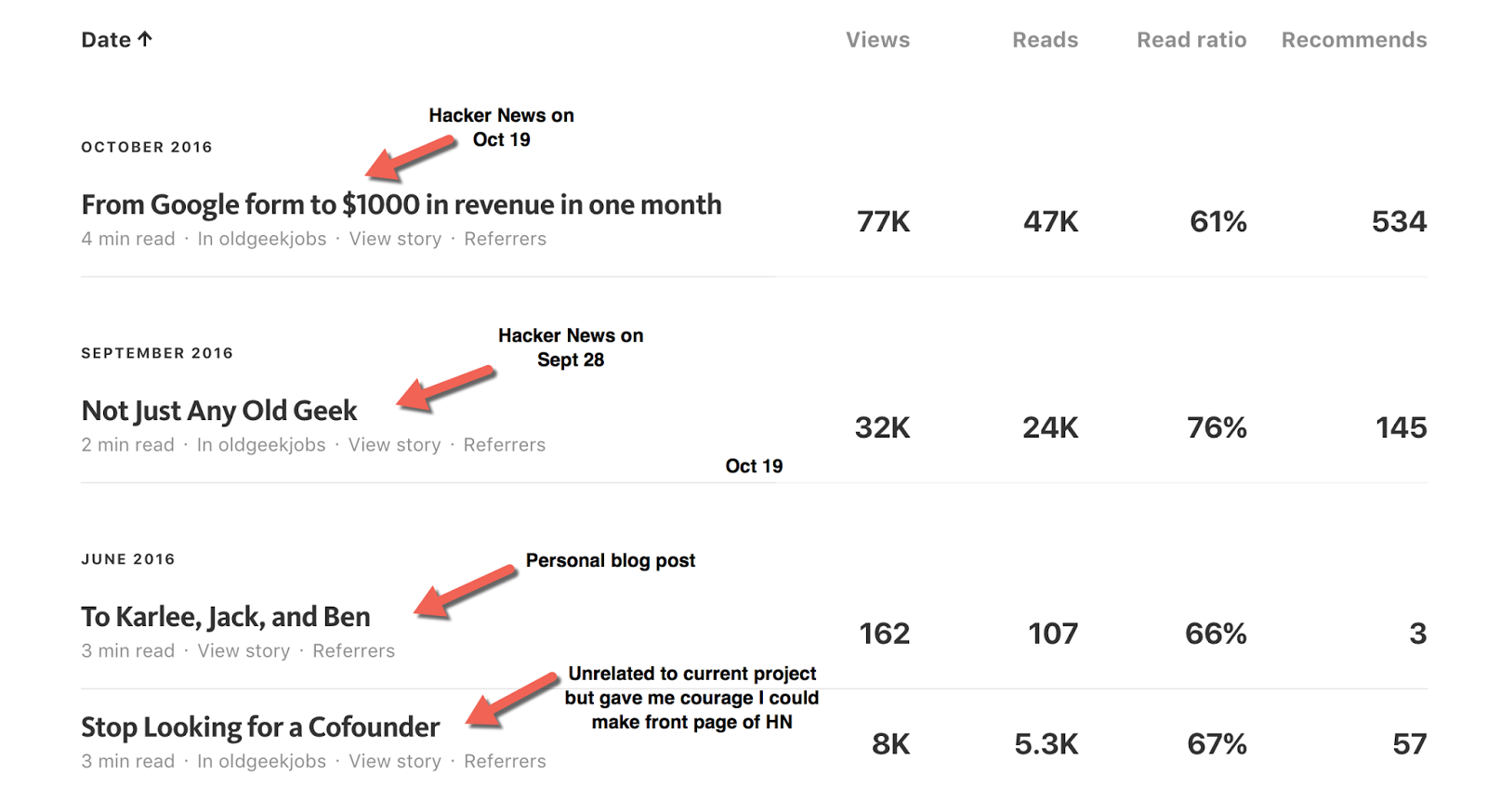 Next, I'm going to implement subscription-based billing and cold email the H.R. departments of startups and technology companies. I'll send them copies of the press I've received and explain the mission. I think it'll be an easy sell, because Old Geek Jobs does a double service: It fields experienced candidates who read sites like Hacker News and Indie Hackers while letting companies show they promote diversity.
What are your goals for the future?
I want to keep focusing on user experience. Most job boards suck, and I'm focusing on speed and simplicity as features. I also want to just continue building an audience. Those are the two most important things to me.
If you had to start over, what would you do differently?
I'm very happy with the progress I'm making and wouldn't do anything differently. I wish I could've started sooner!
What advice would you share with aspiring indie hackers?
Attention is the greatest currency we have in life, so don't waste yours being idle or doing things that don't matter. Follow a schedule like Benjamin Franklin's, work hard, and get plenty of sleep.
Don't kid yourself saying you'll be able to do tomorrow what you can do today. Learn to be frugal and save your money. Develop the habits of reading and writing. Work on what interests you. Don't let employment stop you from fulfilling your own dreams: slot out an hour or two a day you can work on your own thing. Preferably the best hours.
Where can we learn more?
Follow me on Twitter (@_johnwheeler) and Medium. Leave me a comment below. Check out my blog, and post your jobs on Old Geek Jobs today.
—
johnwheeler , Creator of Old Geek Jobs
Want to build your own business like Old Geek Jobs?
You should join the Indie Hackers community! 🤗
We're a few thousand founders helping each other build profitable businesses and side projects. Come share what you're working on and get feedback from your peers.
Not ready to get started on your product yet? No problem. The community is a great place to meet people, learn, and get your feet wet. Feel free to just browse!
—
Courtland Allen , Indie Hackers founder