The Million-Dollar Pivot: Cell Phone Unlocks as a Service
Hello! What's your background, and what are you working on?
Hi, I'm Hugo Meana, CEO of doctorSIM. I like to make confusing stuff less confusing.
Founded in 2007, doctorSIM was created as a subscription service to help cell phone users save up to 40% on their monthly bills.
After three years and 150 million euros identified in savings, we had no real model or sustained growth in sight, so six weeks away from pulling the plug, we made the switch:
Let's offer consumers an easy, fast, and remote way to unlock their phones while providing transparency, top customer service, and guarantees.
Co-founded with my sister Lidia Meana and Alberto Pena, doctorSIM is now a 20-person team based in Madrid, Spain, with satellite offices in Mexico, Chile, Boston, and London, and a monthly revenue around $400,000.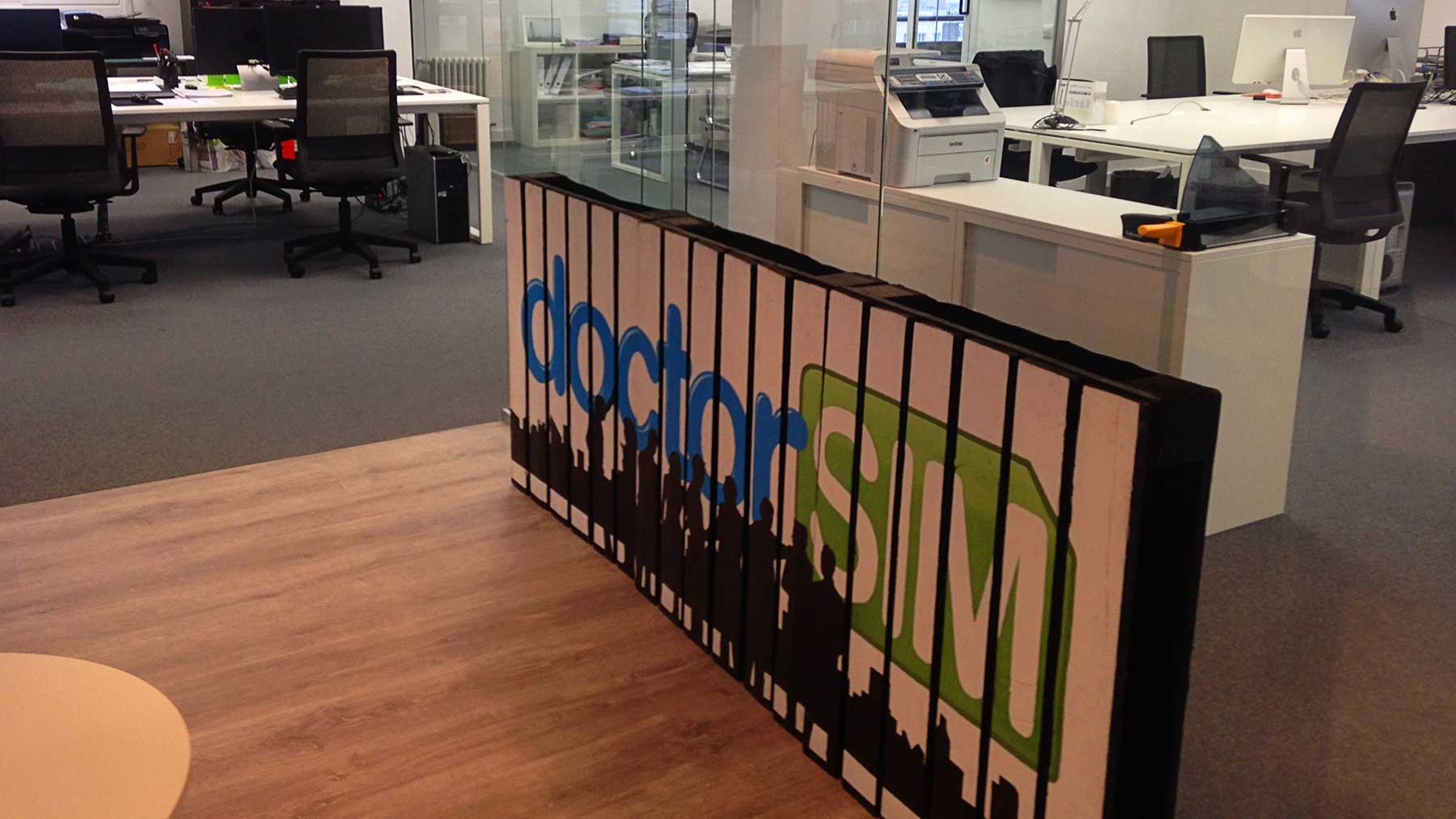 What motivated you to get started with doctorSIM?
The first iteration of doctorSIM started with a particular pain point: "Why is choosing the right data bundle for cell phone service so f@$%ing complicated??!!!"
Basic bundle, data bundle, SMS bundle, cable bundle, roaming bundle! It is pretty much impossible to keep track of the hundreds of combinations we see on our phone bills, and yet we accept hands down that this is how it should be.
My carrier was charging me for a voice bundle, a favourite-person add-on, a family-and-friends addon, a data package addon, a roaming addon, and an SMS bundle add-on (yes, SMS was big back then!). It was impossible to know whether I was overpaying for services I did not need.
So we thought, "Wouldn't it be nice if I could run EVERY possible bundle and add-on combination from EVERY carrier on the market against my actual usage?" We figured we could make money on the potential savings and from the kickbacks from users switching carriers.
I'm a mediocre progammer, but I managed to put down a few lines of Visual Basic code (!!) and ran a few iterations manually on a bunch of phone bills from friends and family. With the correct combination of bundles and add-ons, average savings were around 30-50% of the total bill. This meant hundreds of dollars saved per user per year. Who could say NO to that??
Idea validated.
"Okay, let's do this!"
The Failure
We focused initially on our home market, Spain, and soon committed our first four mistakes:
Build a prototype in Visual Basic
Outsource the development to a team of four
Iterate through the dev in a closed loop while burning valuable resources
Overcomplicate our product with bells and whistles nobody wanted
Despite all of this, by the end of 2008 we had a great product that was moderately successful, received praise (LeWeb 2008) but, surprise surprise… NO ONE WANTED TO PAY FOR!
We looked into other revenue-generating options such as advertising and affiliate programs, but these too had important shortfalls and were not viable options. We were stuck.
The Opportunity
We did notice, however, that many of our cell phone plan recommendations involved switching carrier and most users had a carrier-locked phone.
"Sounds like an opportunity!"
Depending on country/operator, carrier issued phones are usually locked when purchased. If you intend to travel abroad, switch carrier or sell your phone second hand, it is important for your phone to be unlocked.
The legality of cell Phone unlocking has been a subject of hot debate in many countries. Today, many carriers are obliged to unlock your phone when your contract is up. Most, however, will make you jump through a dozen hoops to discourage you, and some will even charge you a fee for this process. They are obviously not interested in allowing you to leave their company.
It is also a complex offering. Most customer service reps at the big telcos do not have the expertise to walk you through a hidden menu on your samsung phone, nor the patience to guide a person with limited technical skills.
We decided to make sure our core value-added proposition was to really simplify a very complex and grey niche market. Guide customers through what in many case is a trial and error process that if unattended can go wrong.
We also strongly believe in the right to repair and were thrilled when Congress passed the "Unlocking is Not Illegal" bill.
We think every phone out there should be unlocked by default, but it would be hypocritical not to admit that we benefit from a market that has yet to be regulated and only harms consumers and prevents pass-on value.
"But how do we stand out in a sea of scammers, jailbreakers, USB-lockers?"
To date, when failing to get your phone unlocked via your carrier, most people still think you need to "hack" it or go to the shady downtown corner shop to jailbreak or reinstall your ROM in order to do so.
There are also a few prominent scams on the web that will provide nothing more than a useless software download or simply set you a few dollars back with nothing to show for.
Our goal was to provide a safe, worry-free, simple, remote, transparent, and legal way to unlock your phone permanently.
The Switch
We wanted to test this new potential market as soon as possible, so we partnered with a few providers, set up a simple landing page, hooked up a PayPal payment page, and redirected users from our original savings engine.
24 hours into the test we could already see this was carrying traction. Conversion was well over 15%, users were interacting with our product page more than any we'd previously put up, and requests for additional functionality were coming in.
"Okay, so let's build it!"
What went into building the initial product?
After beating around the bush for over two years with our failed initial approach we had no more time to lose. We decided we would manual-test every single piece of functionality that required development by setting up dummy or manual pages and measuring user interaction (even if it meant doing a lot of manual work behind the scenes). Only once we were confident the product or service would render results would we set out to properly implement code and deploy a scalable solution.
This approach had its downfalls — we were late sometimes, and there were times of a lot of manual labor — but it meant we were always developing functionality that we knew would have a direct and immediate impact on sales.
We'd hired heavily during our first years with our initial model, in our efforts to grow our savings engine commercially with distributors, resellers, large corporations and MVNOs/Telcos. Unfortunatelly, when we made the switch, we had to let go of five people from business dev and commercial operations and readjust by hiring more developers, customer service heroes, and marketing folks. This was a painful time.
To make things worse, we were running on fumes at this stage. We believed in this new model, but we desperately needed money.
We decided to go "all in" and every founder managed to bootstrap additional capital.
We managed to scavenge an additional $160,000 between all three founding partners. For all of us these were pretty much our life savings. This, however wasn't going to be enough. The team headcount was now at 11 once again at a global monthly burn rate of $35,000. Founders were still not getting a salary, and all the money was being used for personnel, marketing, and development.
Luck came to visit us when we heard there was a state-sponsored soft loan program (0% interest) for tech startups. $500,000 — provided we supplied 30% of the total loan as an equity investment. We'd heard stories from other entrepreneurs telling us to stay away from this, that it was a waste of time for the slight chance we would get it, and that we should go down the VC lane, trying to raise capital the "proper startup way."
We took our chances, applied, put on our best pitch and got it. The funds enabled us to take a better approach at building our platform and scaling internationally. Within six months we were cash-flow positive. 12 months later we were EBITDA positive and never needed another capital injection… and four years later, we repaid the loan in full.
Contrary to our initial service with the savings engine which was very country/carrier specific and localised, cell phone unlocking was a global market problem.
Although from the outside this could appear to be "just another e-commerce store selling digital stuff," we couldn't just set up a framework-based site (WP, Magento, etc). We decided to do everything from scratch. Was it a good idea? Let's just say it gave us the best and worst of both worlds!
How have you attracted users and grown doctorSIM? How did you scale internationally? What tools did you use?
Our initial market had been Spain, and now we were looking to Latin America given its similarities.
"We just need to add a couple of flags to our site," we thought. And here is where we started experiencing some more pain.
Selling online in Latin America is hard! Nobody used (or uses) PayPal! Credit card penetration is LOW! And fraud… oh lord. FRAUD is a very, very big problem!
I personally believe our customer service department is our most important asset. Unlocking is unstable, lacks a one-shoe-fits-all solution, and is full of cracks with regards to standardization. It can be very confusing for a customer from the pre- and post-sale aspect.
Our team of customer heroes are our BEST marketing tool when it comes to spreading the word. A succesful customer hero interaction on an initially dissatisfied customer (confused, not working, delays, etc.) will yield 5x future sales/customers/word-of-mouth than a customer who had a flawless experience but no need to interact with a customer hero.
The irony in this is that the more complex the product, the more worthwhile the results — if, and only if, the outcome is good!
Aside from internal marketing, on of our best tools to gain traffic and customers was to provide our cell phone rate plan comparison tool for free. No ads, no fees, just a free service with a premium byproduct for when the time comes!
We also offered free services and custom integrations to MVNOs (integrations, links, etc.).
"Don't obsess with SEO"
40% of our traffic is organic. In our experience, the best way to do SEO is to NOT dramatically focus on doing SEO. Just provide an EXCELLENT user experience followed by an even better customer service experience and content. Google and other companies will find you.
Another aspect that can help with organic/referral traffic is investing in paid integrations with review platforms. Our two best investments to date are TrustPilot and eKomi. I get the feeling many businesses do not like to externalize opinion/review curation because they feel they will lose control, and bad reviews can make things even worse. If you're actively working to make things better and listen fast and closely to your reviews, this is always a winner.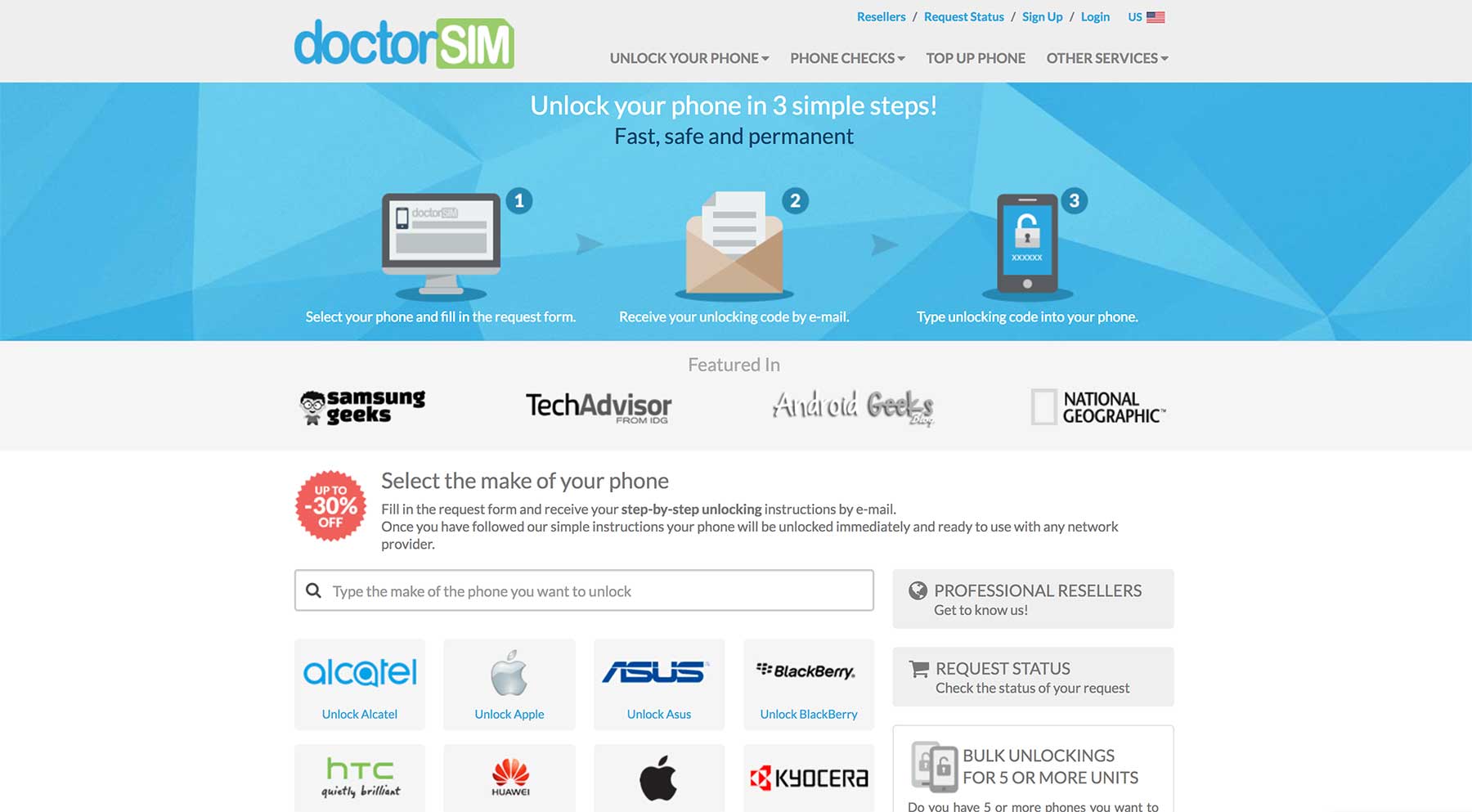 Tip: Don't hide bad reviews or ask customers to take them down. Reply in public and learn fast from mistakes. With high volume transactionality it is hard to avoid one-star reviews popping up from time to time since dissatisfied customers happen, and they will always be more vocal than satisfied ones. We take it on the chin, learn, and move on.
What's your business model, and how have you grown your revenue?
Unlocking is low-margin, high-volume business. Prices range from just a few dollars to over 100 in the case of very specific phones. The complexities lie within the end providers of the unlocking solution, whether manufacturer-based, carrier-based, or OEM, distributor.
Since we mainly act as a intermediary our margins are small, and as such we have to rely on large volumes to remain competitive.
It is also a migratory business in that many countries are phasing out locked phones while others are still heavily subsidising them. We have to very quickly and efficiently open and scale operations in each market we decide to adopt. One country can be a top seller one year, and on the way out the next.
These market movements have meant our revenue has plateaud over the last 2-3 years around the $400,000/month mark. The specific makeup of the revenue is heavily fragmented by countries as these come and go, and it is what makes the business an everlasting challenge.
Our revenue breakdown has also varied from year to year. Initially 100% of our sales were from B2C sales. As we grew and identified the need for business solutions for small shops, distributors and MVNOs, we set up a specific reseller platform that accounts for 15% of sales today.
With regards to handling payments, when we started in 2007, PayPal and a local credit card gateway were our only options. Conversion rates were low. False decline rates were high. We even accepted bank transfers as a payment method (not very scalable).
Fast forward to 2017, and we work with 15 different payment gateways. Stripe accounts for 40% of our volume, 35% PayPal and the remaining 25% is shared among smaller local platforms, plus BTC and other cryptos coming soon.
When we started out, Stripe did not offer a fraction of the services/products it has now. It has come a long way though. Before Stripe instroduced Radar (fraud/chargeback prevention) and its multi-currency offering, we had to do everything internally. Fraud prevention and local payment gateways in latam. A nightmare.
Thankfully Stripe upped its offering soon enough, enabling us to charge in 150 different currencies and have better grip on fraud. We had to keep moving along in any case, so we developed local relationships with payment providers in most Latam countries, and devised our proprietary fraud-fighting mechanisms.
Our tech stack has also gone through a transformation over the past 10 years. AWS was just getting started in 2007 so we locally hosted our stack. As we saw the need to grow internationally, we started a painful migration (should have done it before).
To date we handle approximately 1M uniques a month. We've racked a customer user base of over 1.8M and over 30,000 B2B companies.
The truth is, there isn't one single action point that defines a good growth strategy. No matter how many books you read on "growth hacking", it all comes down to providing a needed service in the best possible manner. It can take time, but word of mouth and referrals are still the best online credentials one can aspire to.
Something we do differently
We don't cross market. We don't send you newsletters or have drip campaigns to push you to buy our product. In a way this is due to the nature of the service which is a need and not so much an impulse buy. But in any case, you come to the site, you get your service, and you're on your way.
One Confession
We screw up a lot! We move fast and break a lot of things. But by now it is embedded in the company DNA so we try to encourage it and make the best out of it.
One Scarytime
A few years back when we were still doing things pre-AWS, we wiped our production database with no recent backup. All hands on deck at 3AM… but we came out alive.
One proud moment
Every time our customer support staff pulls an all-nighter because an external provider dropped the ball.
Something that always needs improvement
Customer service.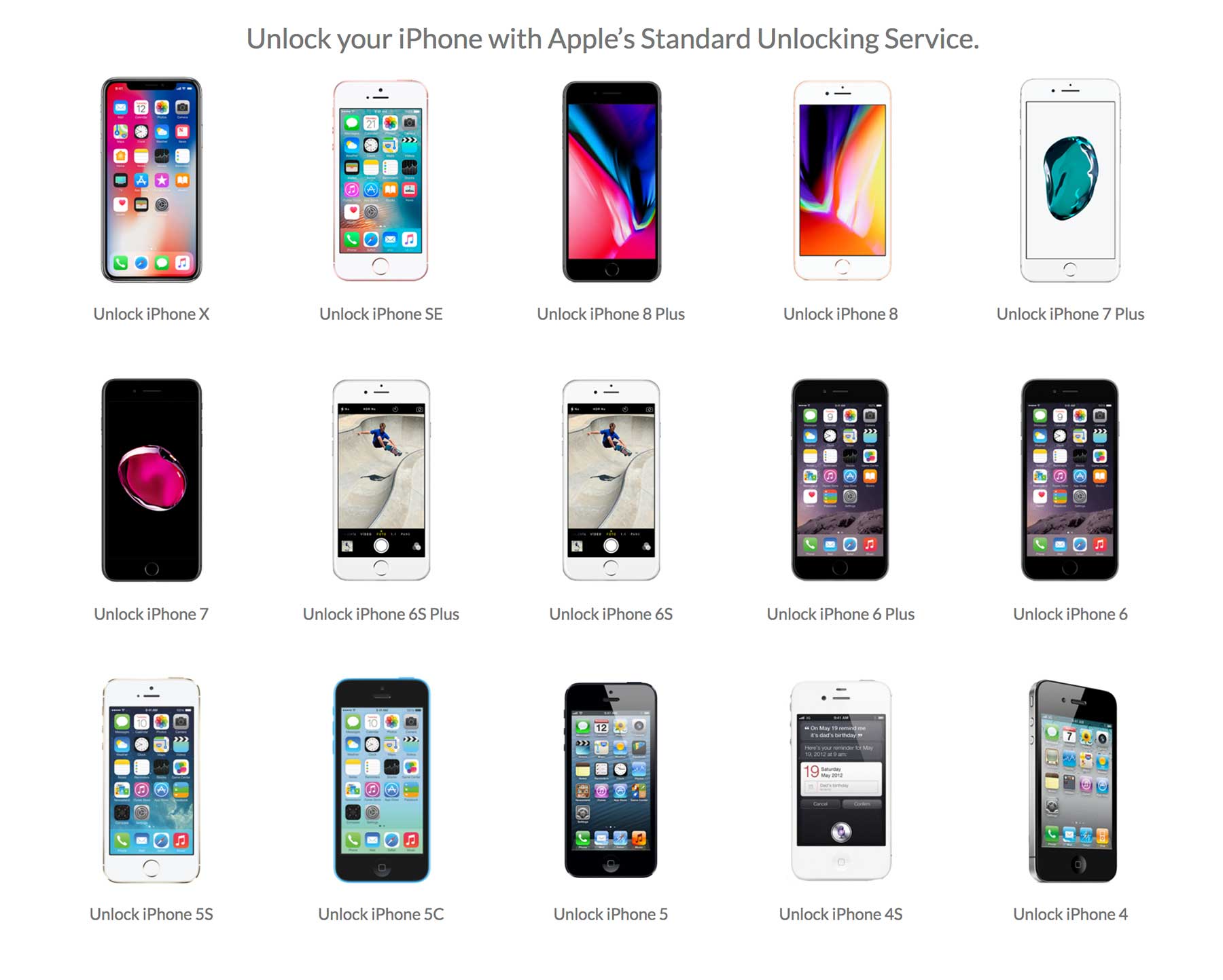 What are your goals for the future?
When you hear stories of internet startups that grow exponentially month over month, you are both inspired and terrified, thinking you are failing if you are not mimicking these numbers. But there is another definition of success which is much more long term and less volatile. It is not as sexy, but it sure is challenging. It involves constant reinvention and perseverance.
The sooner one realises they are not the next unicorn, the easier it is to get one's head down and work on what matters.
Regarding the actual business model, unlocking as we know it will one day disappear, and therefore this model should too, but people will still use pay-as-you-go phones, they will still travel/roam and drop and break their phones, so… we are moving into other verticals with close ties to unlocking.
What are the biggest challenges you've faced and obstacles you've overcome? If you had to start over, what would you do differently?
We are now a team of 20, but over the course of 10 years we've had twice that number of people working with us. Many came and went for small stints just to satisfiy their curiosity and others simply were not fit for the trip.
The mantra holds: Fire fast, hire Slow. Also, ATTITUDE beats APTITUDE every single time, especially in the long run. Having many "number one's" that can't work with one another can ruin morale and infect other parts of your team.
On a more detailed note, if you are going to have a team, delegate accordingly. One of our main criticisms (for myself and my sister and co-founder Lidia) is that we don't delegate enough. Micromanaging can really hurt you in the long run, both from a personal and business perspective. Ending up with a really flat team structure also gives you a sense of having to be the glue for every single process, which can be exhausting.
Firing is always hard, but do it fast.
Competition is ruthless and dirty.
Copycats will pop up all the time. Don't waste time looking back. Simply move forward.
Have you found anything particularly helpful or advantageous?
Top products we can't live without:
Things that help us sell and/or stay productive (in no particular order):
Zopim
Elev.io
Smooch
API.ai
Twilio
Absense.io
HeadWay
1Password for Teams
Dropbox
BitBucket
G Suite
Geckoboard
Iron.io
Loggly
Pingdom
Postman
StatusPage.io
Alfred App
What's your advice for indie hackers who are just starting out?
You don't need to be a good programmer… even if you are starting a tech company… but you do need to compensate by being good with people and getting your message across and motivating.
Don't overthink things, or you'll never jump in… A bit of recklessness can be good.
Listen to the market and don't get obsessed with your initial idea.
Don't reinvent the wheel!!! There are so many good off-the-shelf SaaS solutions out there. Don't waste time developing something for which there is an existing product you can easily tie in. Find the balance between your proprietry code and ideas, and outsourcing. Pay what is due…
Where can we go to learn more?
Give us a try if you need to unlock, check or topup your phone, but most importantly, feel free to ask questions in the comments regarding anything that might be helpful to you.
Thank you Courtland and Channing!
—

Hugo Meana , Co-founder of doctorSIM
Want to build your own business like doctorSIM?
You should join the Indie Hackers community! 🤗
We're a few thousand founders helping each other build profitable businesses and side projects. Come share what you're working on and get feedback from your peers.
Not ready to get started on your product yet? No problem. The community is a great place to meet people, learn, and get your feet wet. Feel free to just browse!
—

Courtland Allen , Indie Hackers founder