Episode #002
Fueling Growth with SEO and Content Marketing with Chris Chen of Instapainting
Learn how Instapainting founder Chris Chen used a combination of SEO and content marketing to grow his business to $32k/month in sales.
Transcript
Courtland Allen
How do you find your first paying customers? How do you come up with good ideas and then how do you pick the right one to work on? How do you create compelling content that drives tens of thousands of customers to your website? I'm Courtland Allen and this is the Indie Hackers Podcast. And today I'll be talking to Chris Chen about all of these topics. Chris is the founder of Instapainting.com where you can upload a photo and in a few weeks you'll get a handpainted canvas in the mail done by a real artist. I did a text based interview with Chris back when I launched Indie Hackers in August and was one of the first interviews to really explode in popularity in the site. It was number one on Hacker News for a day or two in October and shortly afterwards, Chris and I sat down to record this episode. The reason Chris' interview was so popular was that he was a great example of someone finding creative ways to overcome some of what are the bigger challenges that indie hackers commonly struggle with. Chris is a super scrappy guy and just to give an example, he was in debt before he started Instapainting. And then he created his business as a means of getting himself out of debt. Two and a half years later, he's averaging $32,000 dollars (USD) a month in revenue as a one man operation. I'm really excited to have him on for this episode of the Indie Hackers Podcast. And I hope you guys enjoy it. Just wanted to give a quick shoutout to Project Manager HQ. If you're an indie hacker who's looking to build better products that people actually want to buy, go join the world's largest product manager community on Slack over at productmanagerhq.com. The community has thousands of product people around the world chatting daily about best practices for building amazing products. Once again, that's Project Manager HQ. What's up Chris? Welcome to the show.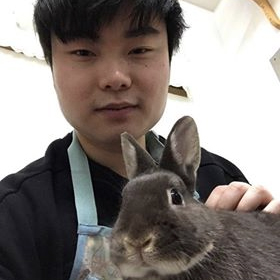 Chris Chen
Hi, yeah, thanks for having me here.
Want to read the whole transcript?
Join the Indie Hackers community! We're a group of founders sharing our stories, and we'd love to have you.